Notice: This What to do in Cape May post is sponsored by Hotels.com
Looking for travel inspiration while you are sitting at home during stay at home orders? Cape May is the perfect place to satisfy your wanderlust cravings!
Here are 5 reasons why Cape May is the best place for your next, much anticipated vacation.
What to do in Cape May? -Why Add Cape May To Your 2022 Bucket List
If you are looking for a new beach town to visit along Jersey Shore's 125 miles of coast, Cape May is an excellent choice.
Pre plan your trip to Cape May by checking out accommodations for any budget prior to your trip!
1. It is often cited Jersey's first beach resort
Cape May is not just a pretty town but it has been long regarded as the first beach resort in Jersey and well, even the USA!
Pirates frequently used Cape May to bury treasure in the Eighteenth century. Bring a spade and shovel and see if you can find some hidden treasures!
Beyond the days of pirates pillaging the land, Cape May attracted some pretty distinguished guests including many previous U.S. presidents including Ulysses S. Grant and Benjamin Harrison.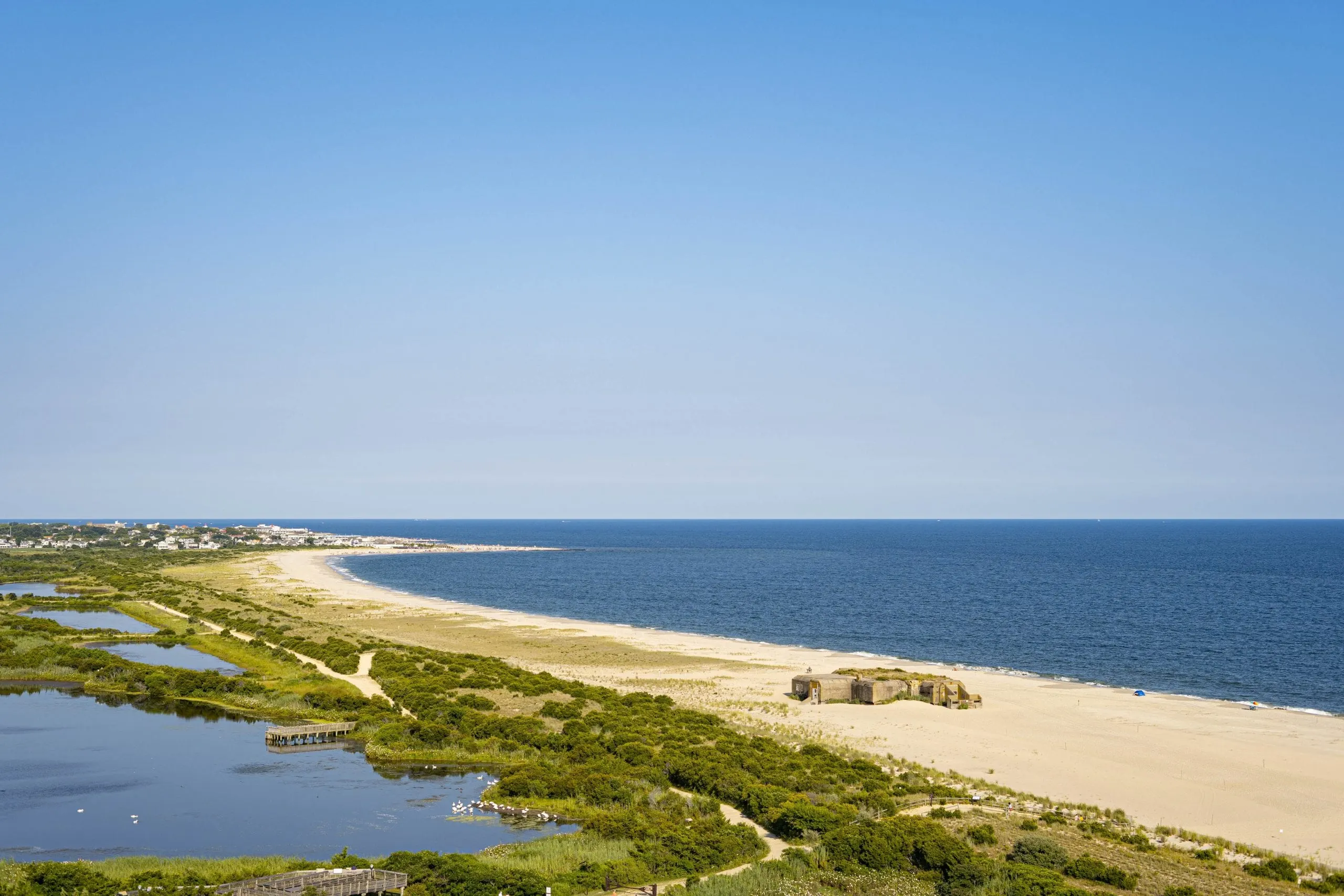 2. It is home to some great wildlife
If you are a wildlife lover, you will simply adore Cape May, especially if you love bird watching.
The Cape May National Wildlife Refuge is home to over 317 bird species including a large number of migratory birds. It is also home to 42 mammal species as well as 55 reptile and amphibian species.
If you would like to learn more about the large range of wildlife in the area, we would recommend a visit to the Nature Centre of Cape May. The Centre is a learning facility which is dedicated to providing information about the local wildlife to people of all ages.
If you love sea-life, there are also opportunities to go on whale and dolphin watching in Cape May.
3. And pretty special beaches
Cape May is home to some of the most beautiful beaches in the Jersey Shore region.
It is commonly referred to as a beach lovers paradise so if you love the beach, Cape May is a great spot to consider for your next vacation.
Some of the best beaches in the area include the following:
Higbee Beach – This beach is a State owned wildlife management area. While there are limited facilities at the beach like lifeguards or bathrooms, it is a great place to explore untouched paradise at its finest. It is also possible to bring your furry friend to this beach.
Sunset Beach – As the name suggests this is the best place to watch the sunset in the area!
Cape May Point – A beautiful wide and flat stretch of beach.
City of Cape May – A typical Jersey Shore beach. Possibly the most popular in the area.
4. It even has some cool attractions other than the beach
Looking for things to do other than chilling out at the beach? There is a myriad of fun things to do inCape May to satisfy all tastes.
Some of the best attractions to explore in the area include:
Cape May is also known for having some of the best museums in the New Jersey State. If you like to explore interesting museums you might like to check out Cape May Firemen's Museum, the Museum of Cape May County, and The Naval Air Station Wildwood Aviation Museum.
If you are a history buff you will enjoy a sombering trip to the World War II artillery bunker located in Cape May State Park. A visit to the artillery bunker is often coupled with a trip to see the S.S. Atlantus, a famous sunken ship in the region.
Alternatively, if you prefer a more lighthearted activity, Jersey Shore Alpacas is a popular attraction for all ages. How can you resist a visit to see the sweetest, softest and most loveable animals in the world?!
5. It is home to some of Jersey's best breweries and wineries
Planning a romantic getaway without the kids? One of the best parts about Cape May is the many wineries and breweries surrounding the beaches.
Two of the best wineries in the area are Willow Creek Winery and the Cape May Winery & Vineyard.
If you prefer a cold beer, the Cape May Brewery which opened in 2011 is a local favorite. Because one brewery just isn't enough, be sure to also visit Tuckahoe Brewery during your stay.
Future Travel to Cape May
As the world remains in an uncertain state, the safety of future travel to this area remains unclear.
We are not medical professionals and any travel to this area should be made at your own risk. A more prudent approach would be to book for 2021 and beyond.
If you do decide to travel at this time, here are some general tips we would make:
Wear a face mask;
Bring hand sanitizer and wash your hands regularly;
Book a hotel with free cancellation in the event you need to change your plans
at the last minute.
**
So there you have it – 5 pretty great reasons to book your future trip to Cape May! Make sure you caption your amazing New Jersey vacation with some rad New Jersey Quotes!
We hope this post sparked your wanderlust for future travel adventures! Stay safe!
****
You might also like: