Looking for New Jersey Date Ideas?
We have you covered! No more boring indoor date nights with these unique date night ideas in NJ.
If you are looking for the most romantic places and spots in New Jersey, we have hunted down 50+ of the best, whether you are looking for things to do at night or romantic things to do for couples in Jersey during the day – we got you!
The best date spots in New Jersey right here!
50+ New Jersey Date Ideas: Romantic Things to do for Couples
Although New Jersey is a relatively small space in terms of size, it is jam-packed with so many different activities. If you're wondering what to do for date night, check out these dates, perfect for the weekend.
Shore town Dates: Fun date night ideas
Ocean City
Boardwalk: Rent bicycles and cruise down Ocean City's Boardwalk. With dozens of restaurants and shops to look through, Ocean City's Boardwalk is fun for a day of activities. There is even a full mall to explore and do some shopping for a relaxing day trip. There are endless things to do as you stroll along the boards and enjoy the ocean air.
Ocean City Parasail: Gain a bird's eye view of the Atlantic Ocean as you parasail up to 300 feet in the air! Strapped to your partner and attached to a parachute, parasailing is a great way to get a new perspective and appreciate the beauty Ocean City has to offer. Make sure its not too windy!
Jilly's Arcade: With a combination of old favorites and brand-new games, Jilly's Arcade is the best of both worlds for gamers. It is located on the boardwalk and is the perfect place to break out your competitive side with your partner. Bring on the nostalgia as you compete for high score on pinball and other classic games.
Manco & Manco Pizza: This pizza shop is an essential stop anytime you are in Ocean City. Grab your partner and experience the deliciousness of their famous cheese pizza. Although it's no longer Mack & Manco, this reliable pizza shop is still as wonderful as ever. The pizza is perfect to enjoy after a long day at the beach or grab a box and enjoy it right by the water! They also have a larger eat-in restaurant on the boardwalk that was formerly a movie theater.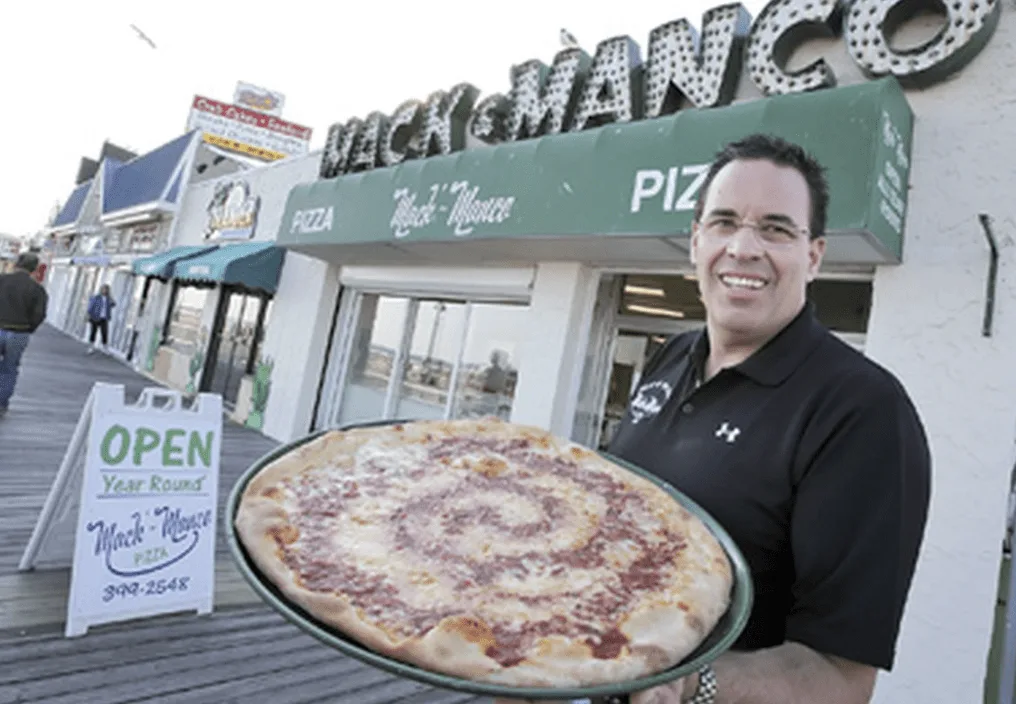 Wildwood
Boardwalk: Spend your night walking through shops and eating treats along the 38 blocks of the Wildwood Boardwalk. With over two miles of activities, you can never be bored walking the boards. There are multiple rides, games, and attractions, making Wildwood the perfect place for a fun day or night with your significant other. Check out all three piers at night to make the most of any summer evening.
Boathouse Restaurant: If you love seafood, Boathouse Restaurant is the perfect place to grab a bite down the shore. Indulge in lobster and scallops with your partner for a meal that is sure to satisfy. Even if seafood is not your thing, their steak is a must try. Boathouse Restaurant provides beautiful views of the harbor and has the best drinks for a romantic evening.
Sunset Cinema's Movies on the Beach: If you want to take the classic dinner and a movie date night to the next level, try watching the newest movies out on the beach! It's similar to a drive-in movie, but movie-goers can relax on the beach and watch the premiere of a film on a 60-foot screen. Make sure you bring a blanket to stay warm and cuddle-up in the ocean breeze. Sunset Cinema has showings on favorable weather nights.
Sea Isle City
Pirate Island Miniature Golf: Grab a ball and a putter to get your mini golf on at Pirate Island! For all pirate enthusiast, this is the perfect place to bring your partner. Show off your skills and try for a hole-in-one on your next date night.
Wakeside Watersports: If you and your partner are feeling adventurous, head down to Wakeside Watersports. Embrace your wild side by choosing from several fun activities including wakeboarding, parasailing, jet skiing, and tubing to make memories that last in Sea Isle City. Wakeside Watersports makes for a great gift or special occasion date!
Sea Isle Historical Museum: Calling all history buffs! Find out why Sea Isle City is called the "Venice of America" as you stroll the halls of this museum located conveniently in the same building as the library. With a super relaxing atmosphere and amazing views of the bay, this takes your typical museum trip to the next level.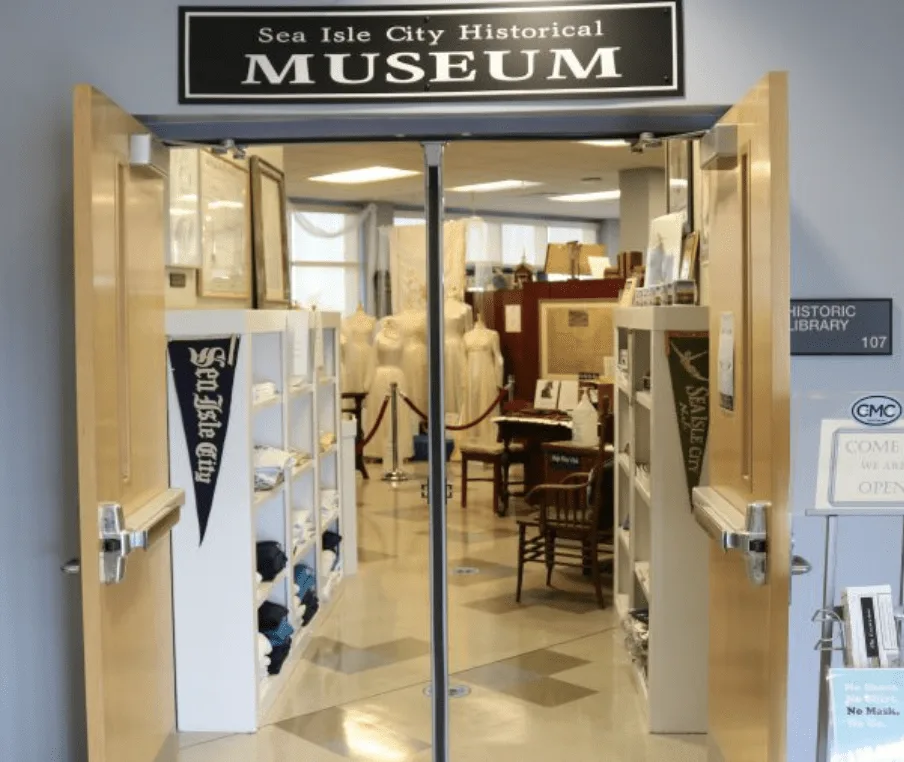 Brigantine
Brigantine Seawall: Are you into long walks on the beach? Take a long walk along the Brigantine Seawall at night time. Take in the best views of the water for an intimate night with your partner. Watch the sunset and listen to the waves crashing along the shore for a romantic night you won't soon forget.
Beach day: There's no beach day like a day in Brigantine. Seek out a desolate spot and lay your towel down for a calm, cool, and collected day by the ocean. Whereas some other shore towns are about the hustle and bustle, Brigantine is the perfect place to relax. Take in the views of the beautiful beachfront homes and catch some sun in Brigantine.
Atlantic City
Casinos: Atlantic city is a gambler's paradise. Test your luck – or put your strategies to the test with your partner in Atlantic City. Some of the most popular casinos in Atlantic City include Hard Rock Casino, Resorts Casino, Golden Nugget Casino, Tropicano Casino, Bally's Casino, The Borgata, and Caesars Casino. There are so many to choose from, but your options are unlimited when it comes to a night of fun in Atlantic City. Whether you're a gambler or not, Atlantic City's casinos always provide a night of excitement.
Immersion Spa: If you want a date night to pamper you and your partner, book a day at the spa for some serious relaxation. Choose from a number of luxury treatments and enjoy an infinity pool to wind down after a long week. There is also a sauna and steam room available to spa-goers. You will never want to leave!
Steel Pier: Take a ride on the Ferris wheel and around the carousel at Steel Pier. There are several rides and games along the pier right over the water. At the end of the day, you can grab a bite to eat at one of the many pubs located right on the water.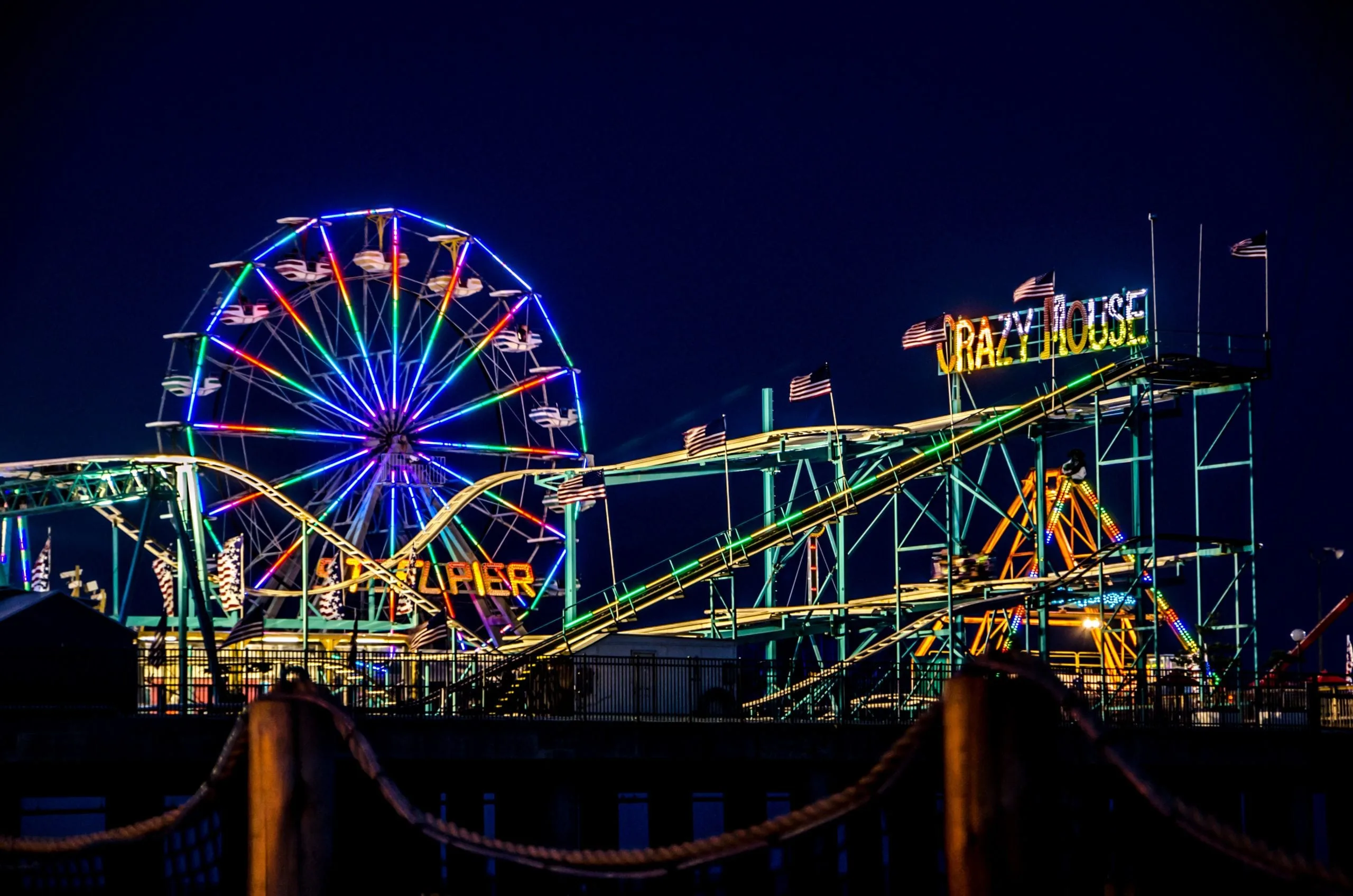 Cape May
Cape May Brewing Company: If you have never tried one of the many drinks to come out of Cape May Brewing Company, you're sure to find your new favorite after a guided tour of the brewery. Bring your significant other and try a vast assortment of beverages for your next date. Be sure to try the Cape May Cranberry Bog if you want something sweet!
East Lynne Theater Company: Instead of going to see a movie in theaters, head to another kind of theater for a play or a musical. East Lynne Theater Company is a beautiful building that has had dozens and dozens of amazing shows. Check out both traditional and original performances from a number of skilled performers.
The Pier House: Book a reservation at this aesthetically pleasing restaurant. With a large selection of meals and drinks, there is something for everyone at this upscale restaurant. Get dressed to impress and enjoy a romantic dinner for two at The Pier House.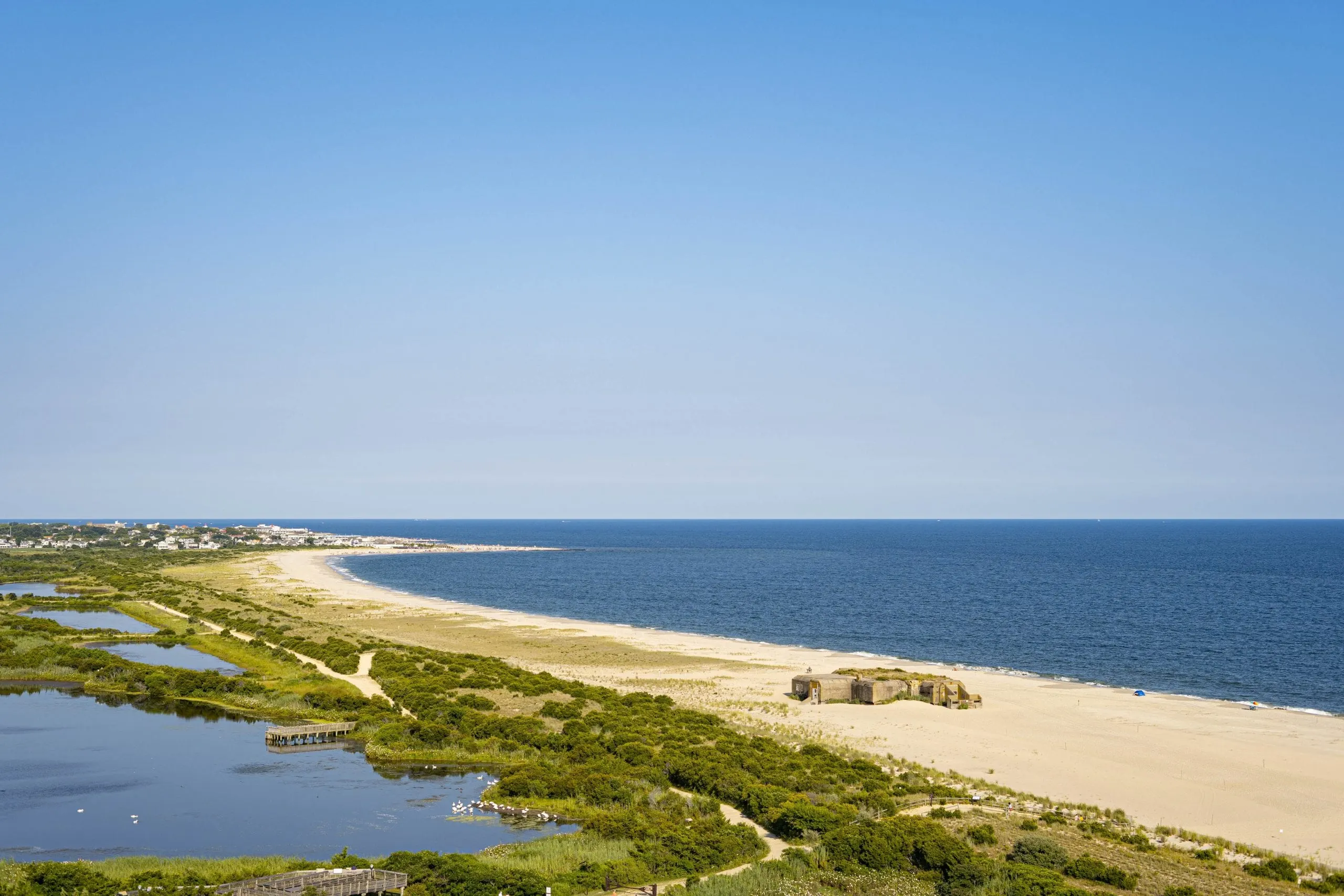 Romantic Restaurants in New Jersey: First dates in NJ
Il Villaggio: Transport yourself to Tuscany with a date night at Il Villaggio. Grab your favorite bottle of wine and enjoy tremendous food and company on the back patio at this beautiful little restaurant in Cherry Hill. Il Villaggio has an amazing staff, and you may even be serenaded by a guitar-strumming waiter! Sit under the string lights for a romantic ambiance on a warm night. The food is unforgettable; make this restaurant one of your date-night regulars.
The Frog and the Peach: With a menu as impressive as its name, The Frog and the Peach has amazing seafood and delicious wines that you must try. In a chic green house-style dining room complete with greenery and a semi-translucent ceiling, the atmosphere in The Frog and the Peach is unmatched. It is located in New Brunswick, and it is a favorite of the locals for any special occasion.
Chart House: Located in Weehawken, Chart House offers amazing views of New York City from across the Hudson River. Actually, the restaurant sits just above with water, and with floor to ceiling windows, the view is incredible. They offer delicious steak and seafood options, making this restaurant great for your next date.
Liberty House Restaurant: With views of the New York City Skyline, and meals as fresh as they come, Liberty House Restaurant is an essential place to try in New Jersey. It is located in Jersey City and has a stellar team of chefs preparing the freshest ingredients, including free-range chicken. For anyone appreciative of a good meal, Liberty House Restaurant is one that won't be forgotten. While you are there, feel free to check out the most romantic things to do in Jersey City.
The ChopHouse: For steak that melts in your mouth, have your next date night at The ChopHouse. This restaurant overlooks Silver Lake and it absolutely beautiful at sunset. They offer delicious drink options; any night at The ChopHouse is sure to be a romantic one.
Li Beirut: In a 100-year old building in Collingswood, Li Beirut is a primarily Lebanese restaurant with a private garden that provides many of the flavors incorporated into their meals. Enjoy your meal outside on a warm summer night for an intimate date with your significant other.
Café Chameleon: Situated in Bloomindale, Café Chameleon is perfect for a date on a beautiful, sunny day. Enjoy your meal on the patio and choose from their large selection of cocktails on your next date.
Library II: Yes, the name is exactly where you will be having your meal! Don't worry, this night will be more fun than you would have at your average library. Library II is a steakhouse located within a large library with floor to ceiling shelves of books. This unique restaurant offers steaks cooked to perfection, as well as a number of delicious sides that you will crave.
The Capital Grille: For fine dining experience perfect for a first date, The Capital Grille is an amazing option. For savory steak and desserts prepared to perfection, you have to try The Capital Grille in Cherry Hill.
Fieni's Ristorante: You might miss this quaint little Italian restaurant if you aren't careful. Nestled in Voorhees, Fieni's Ristorante provides an experience similar to a night around your family's dinner table, with food that could be straight from an upscale restaurant in Northern Italy. Bring your own beverages and try the lobster ravioli in their famous carrot sauce!
Avenue Le Club: For an authentic French meal, head to Long Branch for a dinner at Avenue Le Club. Enjoy views of the ocean and sit by the fireplace as you indulge in their delicious French cuisine. While it's no Paris, Avenue Le Club is definitely home to the best French meal New Jersey has to offer.
Elements: Located in Princeton, Elements is a restaurant that utilizes the finest ingredients and the most phenomenal preparation methods to provide a meal that truly can be called a work of art. The architecture is sleek and modern to complement the exquisitely plated dishes. For a night of fine dining, take your partner to Elements.
Ani Ramen: Forget about your Top Ramen and travel to one of the two Ani Ramen locations New Jersey has to offer. In both Montclair and Jersey City, Ani Ramen provides the ultimate Japanese-style cuisine with six different ramen options. They have numerous fresh ingredients to add to your dish that take plain old ramen to the next level.
Zeppoli: Nestled in the beautiful Collingswood community, Zeppoli transports you with its Mediterranean cuisine straight to Sicily. With a small menu, and an even smaller dining area, Zeppoli makes for a quiet, intimate evening with someone you love. It's also a BYOB.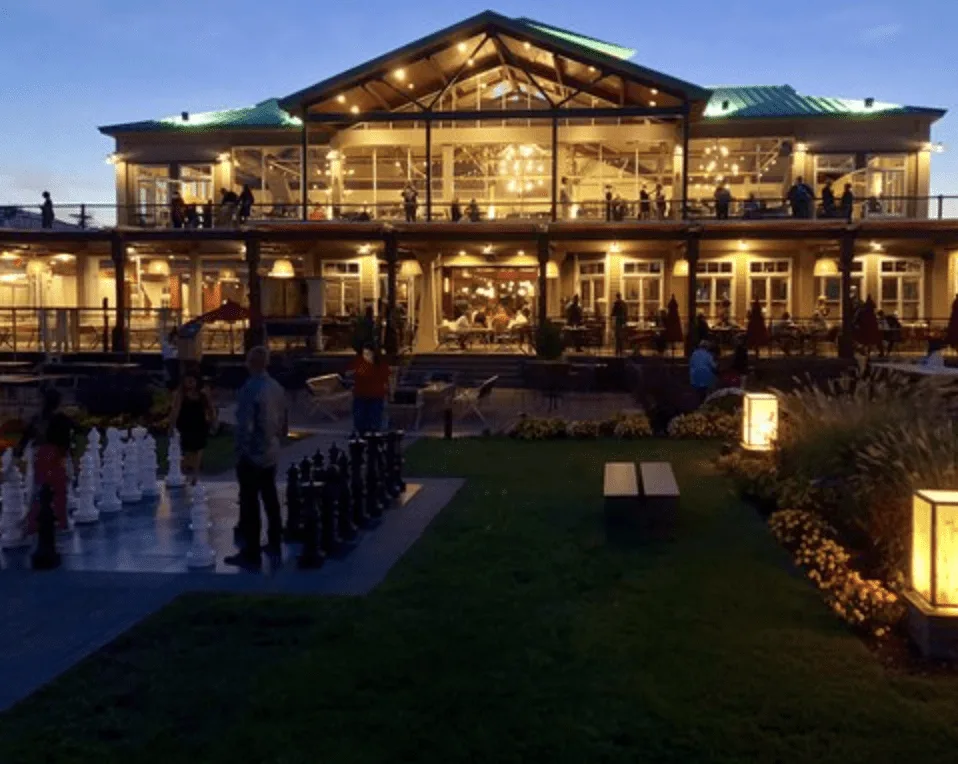 Casual Bites in New Jersey
Central Taco and Tequila: For great margaritas and Mexican cuisine, go to Central Taco and Tequila for your next date night. They offer a variety of salsas that will be the highlight of your meal, adding flavor and authenticity to every dish. Central Taco and Tequila is located in Haddonfield.
The Rail Yard Tavern: Enjoy traditional American dishes and a drink at the bar at this bar and restaurant. The Rail Yard Tavern, in Fair Lawn, is a laid back dining experience that is perfect for a quick bite on date night.
Cinder Bar: With a selection of pizzas, small plates, sandwiches, and salads, Cinder Bar is a casual bar and restaurant with drinks that will make your night feel upscale. Try an espresso martini, or their coconut mojito, and enjoy the night with your partner. They often have live music on weekends, and they have an amazing brunch. Cinder Bar is great for any time of day!
The Village Pub: With locations in Sicklerville and Sewell, the Village Pub is of the same owner as Cinder Bar. The restaurants have a similar vibe, but you'll notice the difference in atmosphere on their weekly trivia nights. Book your date on a Tuesday at Sicklerville, or a Wednesday in Sewell, and participate in trivia for some awesome prizes. See how much you and your partner know when you put your heads together and check out The Village Pub.
It's Wine'o Clock
William Heritage Winery: Home of the famous Jersey Wines, William Heritage Winery is the perfect place for an afternoon date. Sit out on the farm and enjoy the occasional musical performance as you sip on a flight of wines. On a rainy day, sit inside the tasting room and enoy views of the farm, complete with farm animals. While they are the most well-known for their sweet flight, there is an extensive wine list to choose from. William Heritage Winery offers as assortment of items to snack on as you drink (and their pepperoni bread is a must-try.) William Heritage Winery is located in Mullica Hill. You may also want to check out their other tasting room, located in Haddonfield.
Blue Cork Winery and Vineyard: If a frozen wine slushy sounds good to you, grab your significant other and spend the day at Blue Cork Winery and Vineyard. Complete with a patio and fire pits, you can cozy up to your partner and taste as many wines as you can handle. Trust me, after you try, you will definitely be leaving with a bottle or two.
Valenzano Family Winery: For amazing wines with an amazing meal, check out Valenzano family winery. Put a face to the familiar name, or become acquainted with the Valenzano's over a glass and a warm meal at Valenzano's Family Winery in Shamong.
Tomasello Winery and Banquet Hall: Located in Hammonton, Tomasello Winery and Banquet Hall is great for dates and special events. This winery has stellar service and expertly paired foods to make your wine tasting experience as good as it can get. While Tomasello wines are prevalent in all liquor stores in New Jersey, nothing beats enjoying a class at the Winery it was made at.
Working Dog Winery: Formerly known as Silver Decoy Winery, Working Dog Winery is a quirky vineyard located in Hightstown that provides an affordable winery experience. Grab a bite to eat from one of the many food trucks and enjoy live music in the company of your significant other.
Amalthea Cellars Farm Winery: For a winery with a homey-feel, take a trip to Atco and have a glass of wine at Amalthea Cellars Farm Winery. It is the best place to take in the quiet scenery and have a calm afternoon.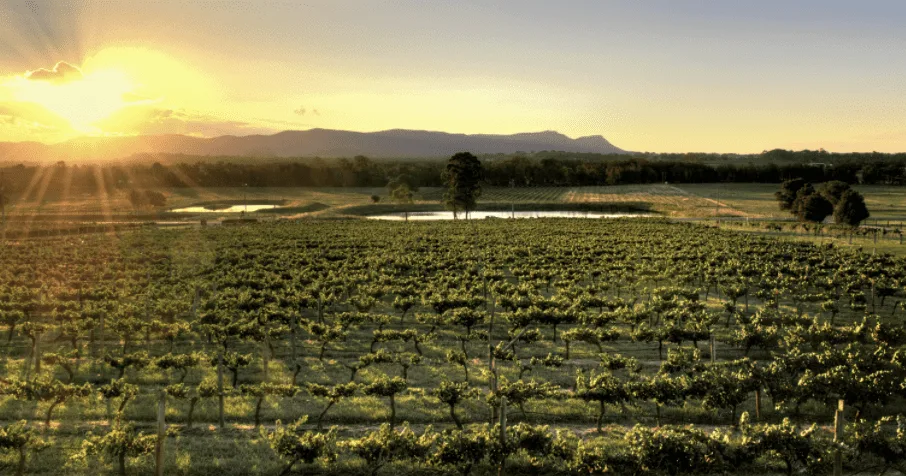 Take a Hike – Great Fall New Jersey Date ideas
Mount Tammany is without a doubt the most popular hiking trail in New Jersey, and for good reason. Located within Worthington State Forest, this trail is great for those who are new to hiking but would like a bit of a challenge. Get out and get active with your partner. The view at the top is definitely worth it!
Stairway to Heaven Trail: Its namesake is exactly how the view can be described: heaven. This trail, located in Wawayanda State Park, offers amazing views of nature along the way. The view at the end is breathtaking, and you can even travel on the trail by bike! If you want to get out but would rather ride bicycles, take a bike ride with your partner up the Stairway to Heaven.
The Giant Stairs: If you're looking for a challenge, The Giant Stairs most definitely delivers. While this hike is more of a rock climb, The Giant Stairs are a nice change of pace from your typical hiking experience. Take in views of the Hudson River as you near the end of your climb.
Buttermilk Falls: A hike at Buttermilk Falls is truly mesmerizing. At the top of the highest waterfall in New Jersey, Buttermilk Falls leads to the Appalachian Trail. This trail is perfect for nature lovers, and it is great for some bonding time with your partner.
Deep Cut Gardens: This is the perfect hike for those not looking to break a sweat. Deep Cut Gardens surrounds beautiful Koi Ponds and is complete with greenhouses that are enough to make your day feel magical. Deep Cut Gardens is every plant lover's dream!
Columbia Trail: If you're looking for a long trail to ride bicycles, walk, or even ride horse, Columbia Trail's hike is perfect for you. With over 16 miles to travel, Columbia Trail is perfect for couples eager to get off the grid and in touch with nature, at least for a little while.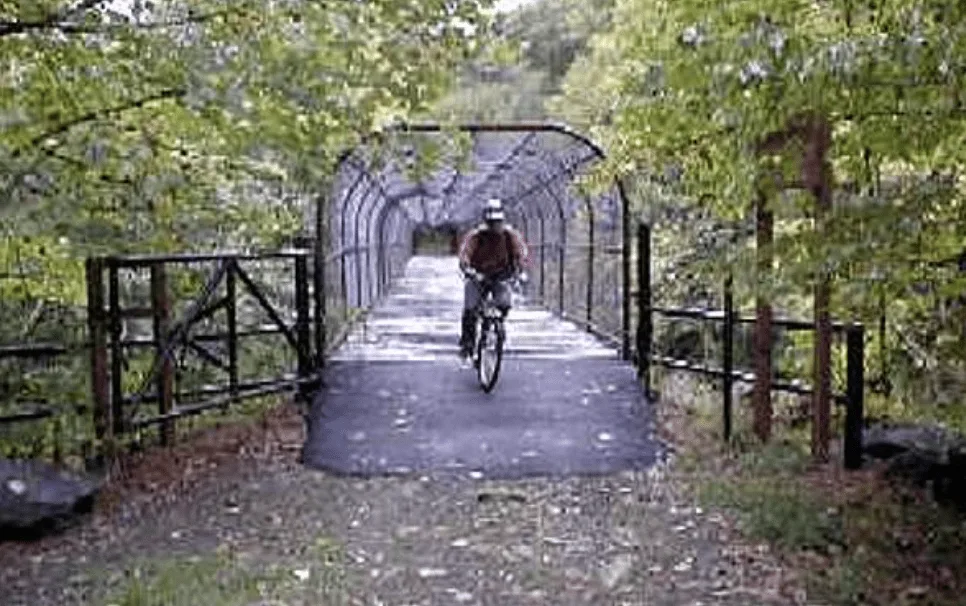 More Attractions & Romantic Things to do in New Jersey
Six Flags Great Adventure: Home of the tallest rollercoaster in the world, Kingda Ka, Six Flags is a nice change of pace from your normal date routine. Get your heart racing and your adrenaline going on one of the many rollercoasters Six Flags Great Adventure has to offer. There is also a drive-through Wild Safari that provides astonishing, close-up views and encounters with wild animals!
Keansburg Amusement Park: If you aren't brave enough to handle Kingda Ka, you can still have an evening of amusement at Keansburg Amusement Park. Although it's a more family-friendly location, Keansburg Amusement Park makes for a fun date on classic rides with your significant other.
Stay in one of New Jersey's best jacuzzi hotels. Want a pick? We like the Holiday Inn Express Absecon-Atlantic City Area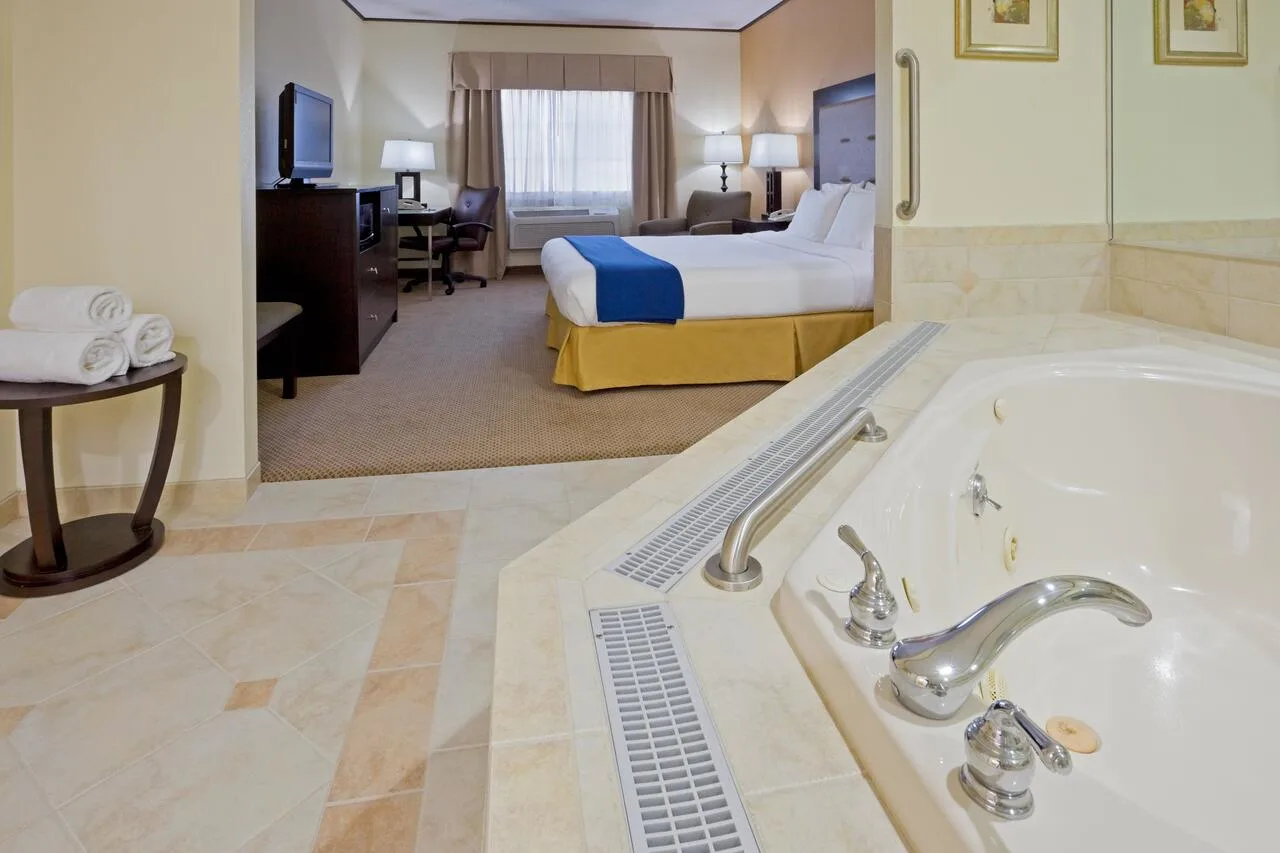 ****
See more: