Looking for Milwaukee Date Ideas!
Such a diverse place with tonnes of awesome things to do this weekend. No more boring indoor date nights with these fun and unique date night ideas in Milwaukee.
Whether you are hunting the net for a list of the most romantic places in Milwaukee or just looking for something new and interesting to do, we have you covered with the best – things to do at night or romantic things to do for couples.
The best date spots in Milwaukee here!
Milwaukee Date Ideas: Romantic Things to do for Couples
Casual & Cute Ideas
Painting with A Twist. Wine, beer and canvas. Could you be the next Basquiat? Take your date here for a laid back, tipsy paint, and sip date. Check their calendar for dates and times because they fill up fast. See if you can capture your partner's heart. Just remember that you may be a little buzzed while painting.
Milwaukee Art Museum (MAM). This museum is sure to make your date night inspirational and educational. With 30,000 pieces to view, this museum will impress your date and you may get to be the muse at the end of the night. COVID swept through and stopped the MAM after dark (for now), so check their site regularly so you can stay up to date on when they plan on getting art in after dark.
Bryant's Cocktail Lounge. Located on historic Mitchell Street, this classic bar is sure to be an ideal place for a casual date night. Of course, the Rona is trying to stop us from going out on dates, but Bryant's has made sure to keep everyone safe who comes to visit. Laid out with plush furniture and dim lighting, will give you an opportunity stare into your date's eyes.
Three Cellars Artesian Wine and Craft Beer. So, as we're getting into this list, we are noticing a pattern here in Milwaukee, drinks! Drinking is just the glue that holds relationships together. This place has high ceilings, a garden out back to enjoy when the weather is nice, and tons of beer and wine to choose from. Becoming a beer member is FREE and you can check them out for their Liquid Therapy every day except Fridays, Saturdays, and Sundays to receive $2 off all wine by the glass and tap beers. Cheers!
Milwaukee County Zoo. Wildlife that won't attack you is a good thing. Take a trip to the Milwaukee county Zoo and see a wide range of animals, oceanic life and more! Take a chance on the wild side and go to one of their wild connections, where you get up close and personal with the wildlife. Maybe your date will want to get wild after seeing a few lions and tigers.
Wisconsin Cheese Mart. Who cut the cheese? Not literally of course. But seriously, who cut the delicious cheese! This cheese mart has over 150 different varieties from all over the world! You and your date can try them all and drink some prune juice together after.
Kozis Mini Bowl. This old school bowling alley is a recipe for a great date night. Adults like mini pins too! With cheap lane rentals and discounted drinks, you and your partner will have more than just a little bit of fun. And you know it wouldn't be a true Milwaukee experience if there wasn't drinking involved. So grab a cocktail and remember couples, keep Uber on speed dial.
A 150-year-old farmhouse turned into a restaurant is sure to give you and your date a down home, country dining experience. This place is known to have the best steaks in Milwaukee. Residents say its one of Milwaukee's best kept hidden restaurants. Cooked right in the back of the farm, this intimate yet relaxing environment will make sure you and your date come back for more.
Irish Feet. A sea of green, live music, food, and fun! Milwaukee's annual Irish Feet fest is bringing Ireland to America. See if you and your date can do the Irish step. Give it a lash!
Jewels Caribbean Restaurant and Bar. Wah Gwan! Try out the cuisine along with your date for this relaxing island environment. They've got dominos night, hip hop night and more! Get irie and play bones!
Best Date Spots in Milwaukee with Deals: Cheap + Free Date ideas
Vagabond Milwaukee. Ve a disfrutar unos tacos (go get some tacos)! Located in the entertainment district, this retro taco restaurant is sure to fill you up! $2 taco Tuesdays, Wednesdays, and Thursdays and $3 margaritas. Let me call an Uber. Old school boomboxes (old stereos for the newer generation), and tequila! Your date will want to move to Mexico after this.
Conejitos Place. I think I may have been Mexican in my past life. If not, I'll become Mexican after this. Conejitos is an authentic Mexican restaurant and bar and nothing on the menu is over $10! Well, except the margaritas. But I'll pay a pretty penny for a good margarita!
Marcus Theatres. Extra butter on my popcorn please. Marcus Theatres is a savvy movie theatre with daily deals $10 or less! They have the latest movies playing and a chain of spas and hotels, just in case you two want to you know, make your own movie afterwards. Action!
Camp Bar-Third Ward. Want to show your date some wood? Get your mind out the gutter. Check out Camp Bar at Third Ward. This camp theme inspired bar is sure to get you warmed up to your date.
This Is It. $15 bottomless mimosas on a Sunday! How do they expect you to go to work the next day? Now this is an LGBTQ bar(open to all sexual orientations), but if you and your partner want to enjoy some music, mimosas and a good time, This Is It!
Old World-3rd Take a walk, shop, and eat on Milwaukee Old World in Milwaukee's Germantown community. With plenty of options to choose from; happy hours and sporting events, you and your date can literally have fun and drink all day. Again, we always promote drinking responsibly and with Uber on speed dial.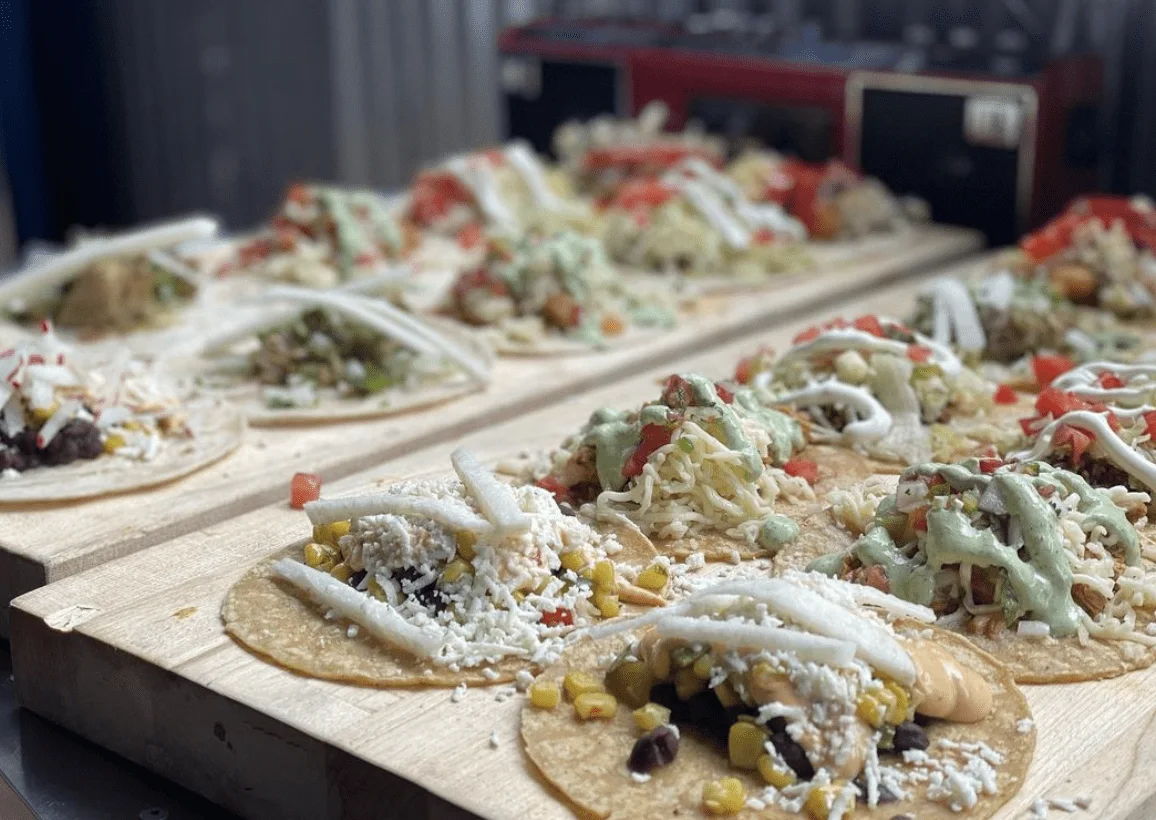 Romantic Ideas For Couples including Milwaukee Date Night Restaurants
Milwaukee River Cruise. Sunday funday on a boat with a hot date. Cruise away together. Milwaukee river cruise has tons of events happening on board and Sunday funday is full of food and mimosas. If you're ready to propose, you can rent the boat for a private event and even have live band playing. Let me save the date!
Milwaukee Light House. Climb to the top of the lighthouse and take the best couple picture of the year! This 74-foot tower has an awesome view of Lake Park and has some shops to check out if you're able to make it back down.
Melting Pot. Thursdates Thursdays. A romantic four course meal for lovers every Thursday. An added bonus, fondue! What's a romantic dinner without some hot, steamy, melted chocolate fondue? Look at you, ready to dip your date inside the pot. Cover the table in some roses, and voila, we've got an engagement dinner.
Pasta Tree. Pasta on a date makes you want to grab one end of the noodle in your mouth and your date grab the other end, and do a Lady and the Tramp remake. This family-owned Italian restaurant makes all of their pastas, sauces and breads fresh! After you eat, you and your date can go out back to their secret garden and smell roses and kiss and just fall in love. Go to their site and see what specials they have cooking.
Cedar Creek Winery. How many bottles of wine do you think it would take for your date to be ready to go steady? I say 3, but fellow Milwaukeeans might think more. This place is known for its wine. Take a tour of this beautiful winery and stop by the store to grab a couple of bottles to go. They even have an online help sheet to show you which wine pairs well with specific foods. You can show your date that you're versatile and classy. A great fall date idea.
Blu Milwaukee. Located on the 27th floor of the Pfister hotel, Blu hotel bar is exquisite to say the least. Facing the eastern side of downtown Milwaukee, this bar will have you drinking with your pinkies up. Blu also has live jazz to get keep their guests asking the bartender for more! Martinis are their signature drink and you two can go book a room and sleep the hangover off the next morning. Now, skat!
Indulgence Chocolatiers. Feeding one another chocolate plus drinking wine equals romance. You two are bound to fall in love and have a sugar rush. Indulgence has 3 different locations, depending on where you are in Milwaukee. They also have chocolate pairing classes, so you can know which bottle of wine pairs perfectly with the decadent, creamy chocolate.
Milwaukee Tango Classes. Argentina is a beautiful place to go, but since COVID makes traveling unpredictable, we can always simulate the culture. You and your partner can take a one on one tango classe by an authentic Argentinian instructor. Spin, dip and dance the night away.
Unique Ideas
Game Show Battle Rooms. And the winner is……! This game show room is nothing but tons of fun! You and your date can travel here with a few friends and have a game show battle. They offer two versions of game shows, and if you are trying to stay out the way of COVID, they also offer virtual game shows you can enjoy from home! Let the best player win!
Shullys Cuisine and Events. So, it seems that the COVID-19 is blocking all the lovers from going out and just being normal people. But you can still find some cool things to do from home! Your place, their place, either way it's always something couples can do. Shully's cuisine has cooking kits you can order directly from the site and you can create some delicious eats! From desserts, to pizza, you can feed your lover without giving them food poisoning.
Escape the Room. You've got 1 hour, ok. One hour only, or else you're toast! Escape the Room has plenty of escape rooms for you and your date to get stuck, I mean have fun in. Solve the clues in time and go to the next room. Lets see if you're smart enough to beat the clock.
Milwaukee Ghost Walks. You and your date can take a tour of historic Milwaukee and may even get to see some banshees. Well, maybe you don't want to run into them, but at least you can pretend to be brave if a ghost decides to show up. With over 4 different ghost walks, this will surely get you and your date an appointment with your local exorcist. Spooky fun!
Harley Davidson Museum and Bar. Put on your leather jackets and some press on tattoos and you'll fit right in with the biker gangs. Or you can just go to the Harley Davidson museum to get your fix of classic motorcycles. After you catch up on the vintage bikes, you two can grab a bite to eat at their Harley Davidson themed restaurant. Vroom, vroom!
Milwaukee Pedal Tavern. Now, we know from previous cities that biking while drinking is always taking a chance at sitting on the drunken monkey time out bench, but this is so much fun! Take a tour of Milwaukee's bar life and work out at the same time. Since COVID is trying to ruin earth, they only do small groups; 6 people or less, so this is perfect for two! Hopefully you both have some strong legs. When you get there, ask for buckets just in case.
The Dinner Detective. You have the clues, now it's time to help the detective solve the crime! The Dinner Detectives offer guests an interactive dining experience. I know it may be hard to eat and think at the same time, but this will give your brain a good workout. Do you and your date have what it takes to close the case? Or are you the one who committed the crime?
Trapeze Arts. Trapeze anyone? See if you and your partner really trust one another to learn a trapeze act together. Yes, you will have a professional teaching you, but ultimately it is up to you to let it all go and flip out for your date. Take a chance and let loose.
China Lights Show. Do you want to know an ancient Chinese secret? Visit the China lights show to see a taste of the true Chinese culture. Beautiful lights, food, and games will give you a traditional Chinese experience that will guarantee you and your partner have a good time!
Adventure and Outdoor Dates
TNT Adventure. Ok, so its time to show your date if you're as strong as you say you are or are your muscles just for show. This fun and intense obstacle course is great for date night! With over 11 different obstacle lanes and over 25 different obstacles to choose from, you and your date can place a friendly bet to see who is going to pay for dinner.
iCombat – The enemy is closing in, and you and your date have two options; eliminate the enemy or lose. Whew! That was intense! iCombat is a tactical laser tag gaming center that offers over 50 different missions! You can earn points to get achievements after each mission and could be featured on their wall for gamer of the week. Sign up and see if you and your partner have perfect aim or will be casualties of war.
Milwaukee County Park. Now this park has tons of fun and adventurous things to do in Milwaukee. They offer fishing, jet skiing, paddle boating, surfing and so much more! With all these options, you two can keep coming back and try something new each date!
Milwaukee Domes (The Domes). If you aren't sure if you and your date are ready to travel across the globe just yet, the domes are perfect to explore just to get a taste of what could be. These conservatories come with different themes; desert or tropical. They also have workshops to teach you about planting and more. Grow in love together.
Cave of the Mounds. Explore a cave, become an adventure ranger, hold hands, and don't slip! Discover some fossils in this cave and you and your date can rock out! Afterwards maybe you too will dig each other more.
Apostle Islands. Lighthouses will guide you on your way to this beautiful cluster of islands. Take a kayak and wow your date with blue waters and a photo opp that's like no other. Set sail and check out a few beaches!
Riveredge Nature Center. Take a date on the wild side and check out this amazing nature center! Riveredge has all types of events on their monthly calendar. They even have their tree professionals get you hooked up and climbing some huge trees! Grab a harness and get to climbing!
Thirst For Adrenaline. Are you an adrenaline junkie and looking for a fix? Well, here you go! Thirst for Adrenaline offers bungee jumping for those thrill-seeking couples you love having anxiety and falling freely from a cord. The couple that jumps together, stays together. Maybe.
Milwaukee Scavenger Hunt. Grab your phones and get to searching. This scavenger hunt not only has you looking for clues but takes you on a tour of Milwaukee at the same time. Couples can have a friendly competition to see who really has what it takes.
Underwater Connection. If you've got the guts, go on a date scuba diving into the beautiful waters of Lake Michigan. Take some classes with a highly trained scuba specialist, and dive into this date night with some water fun.
Discovery World. Techies, and scientist alike, this place is for you! Ok, now even if you and your date aren't ready to build your own science lab, this place is surely a sight to see! The design of this building is enough to make you want to peek inside, but the exhibits keep you locked in. Plan a date here and see all the latest in science and technology in Milwaukee.
Free Date Night Ideas
Milwaukee Lakefront. Long walks watching the sun set is so romantic. I think I hear weddings bells again or is that just me? This gorgeous lakefront is 3 miles long and will give you two time to talk and plan for the honeymoon during your walk. Am I moving too fast? Take that time to really see all there is to see at this beautiful water walkway.
Concerts at the Park. From Lake Park to Cathedral Square Park and more, Milwaukee has the best FREE concerts during the summertime in the park. Grab a blanket, and of course some wine or beer and you and your date can enjoy some music and dance hand in hand. Hopefully neither one of you has two left feet.
Harbor View Plaza. This newly designed plaza is surely a sight to see! Located in the Harbor View district, this plaza looks amazing at night. Canoes, parks, and some lovely benches to sit and talk, is perfect for a simple date day or night.
Black Cat Alley. East side Milwaukee is known for its black cat alley. With over 21 murals from artist all over the world, this private alley is sure to amaze you two! Smart phones up! Take a selfie.
Bradford Beach. Hot sun, warm sands, and a date to remember! Bradford Beach is a well-known Milwaukee attraction during the summer months. You two can pack a lunch, put all the snacks and food in a cooler, grab your towels and go! Take a dip in the water to cool off, relax and enjoy one another's company. Hopefully one of you can swim, but there's lifeguards present as a backup.
Milwaukee Central Library. Bedford limestone, French architecture, and an entire blocks worth of books! This library just makes you want to snuggle up with your partner and have a quaint story time. This is a simple date night activity that will give you some personal, alone time together.
***
More Date Ideas in the USA?