Looking for the very best date ideas in San Diego?
No more boring at home date ideas with these fun and unique SD date night ideas.
Whether you are hunting the net for a list of the most romantic places in San Diego or just looking for something new and interesting to do, we have you covered with the best things to do at night or romantic things to do for couples.
The best date spots in San Diego here (and even some quarantine date ideas!)
50+ Date ideas in San Diego: Romantic Things to do for Couples
Outdoors: Day Date Ideas
Old Town San Diego – For an outdoors adventure head to Old Town San Diego. Enjoy the colorful architecture music and atmosphere while you wander through the town. There is plenty to do from browsing the many restaurants to enjoying the rich history. Pick up a cute souvenir from on of the many shops or broaden your knowledge in any of the museums. It is a fun full day of new experiences or a relaxed evening with music and drinks. But the best part…it is free!
Pacific Beach – couples looking to stop, and snack will love this beach. The boardwalk is full of bars and cafes perfect for an afternoon date or an evening out on the town. Sunsets, drinks, and ocean air what could be more perfect for younger couples.
Solana Beach – If you and your partner are looking for an artsy beach to spend the day then this is the beach for you. Solana beach has multiple art galleries and boutiques, ideal for the trendy couple.
Windansea Beach – For more sporty couples this is the perfect beach for surfing. With large waves and rocky shores swimming is less than ideal but this makes it the ideal spot for surfers. One of the best first date ideas in San Diego.
Moonlight Beach – This is the beach for couples who enjoy casually staying out late. Typically riddled with games of volleyball and multiple bonfires it is the perfect spot for a night out.
San Diego Zoo – Located in the wonderful Balboa Park it features over 3500 animals of over 650 different species. Tickets can be on the more expensive side going $62 per person. If you and your significant other are animal lovers though it is sure to be a great visit. The price of the tickets comes with complimentary bus tours around the park, a perfect excuse to snuggle up with your loved one. Do not forget to pay close attention to the flora and fauna as well because the San Diego Zoo houses over 700,000 exotic plants in gardens around the park.
Harbor Cruise – If a long day of walking does not sound like a good date idea, then check out the harbor cruises offered City Experiences. Anywhere from $30 to $60 enjoy hour long crises around the San Diego bay. Get your binoculars ready and try to spot some whales and dolphins while enjoying a narrated tour. Learn about the San Diego bay, or search for some sea lions within just an hour. Weather and season do impact the cruises though so keep an eye on the sky when planning your weekly date night.
Gondola ride – The perfect romantic date night idea…a gondola ride. Spend 50 minutes on an Italian inspired gondola ride around Lake San Marcos. If you are willing to spend a little cash, then spoil your significant other with a $99-$125 romantic ride into the sunset.
Gaslamp Quarter – For couples ready to head to the bars this is the place for you. Chalk full of clubs, cocktail bars, and dives, this section of San Diego is sure to make for a night of fun. Known for its nightlife and multitude of restaurants, this is the place for any couples interested in a fun night out.
South Bay Drive in Theater – for couples that prefer to sit back and relax the South Bay Drive in Theater is the perfect option. With three 100ft screens and multiple movies to choose from it is worth the $10 to get in and cuddle up with your significant other. From romantic comedies to horrors South Bay has it all making it the ideal spot for film loving couples.
Trolley tour around San Diego – A great way for couples to spend the day together is for them to take a trolley tour around the city. Easily see all the major features and attractions on a romantic old fashioned trolly ride around the beautiful city. Tours start from $30 to $45 and offer multiple experiences. Whether you and your partner want to have the option of hopping on and off the trolley all day on your way to other attractions or if you feel you want a guided tour of the city, the trolleys have it all.
San Diego Helicopter Tour – For the adventurous couples willing to do anything to see the sights book a helicopter tour of San Diego. Thirty, forty-five, or even sixty-minute tours, get up high and see the city from a whole different perspective. Tours range from $100 to $300 dollars and while a little more expensive it is sure to be a trip you and you significant other will remember.
Balboa Park – A list of date ideas would not be complete without a picnic! Balboa Park is so much more than just a picnic though, it is the most famous park in San Diego. Enjoy a full day wandering the beautiful grounds. Perfect picturesque gardens offer plenty of space for a romantic atmosphere. Whether your goal is to take a tour, bird watch, admire the architecture, or visit one of their many museums, Balboa Park has it all and it is free to enter.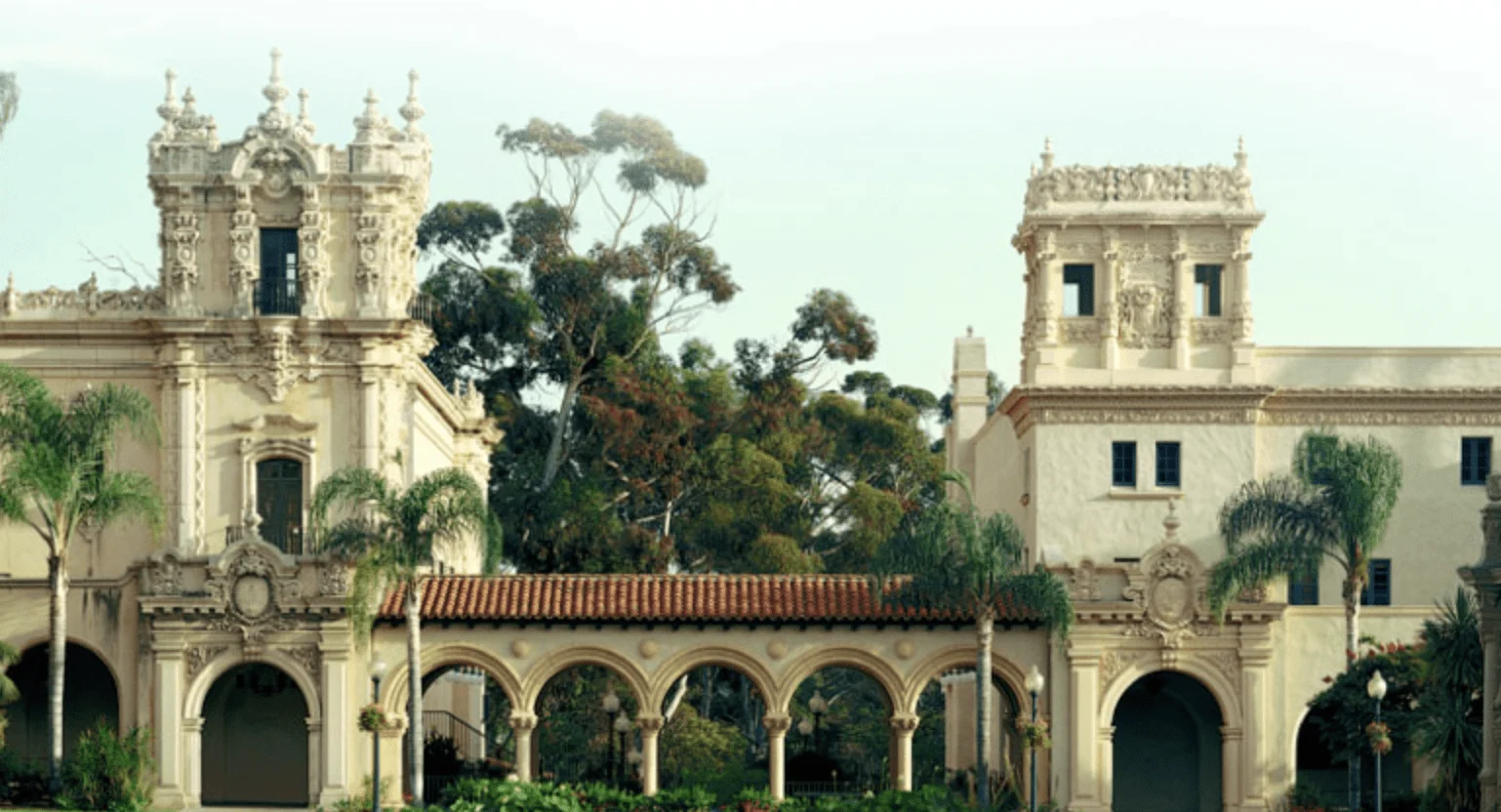 Art and museums – Fun & Cute Date Ideas
Museum of Us – The Museum of Us, previously known as the Museum of Man, is a museum of anthropology. That is, the study of humans their culture and all the development that happens in between. It is perfect for adventurous couples looking for beautiful architecture and interesting facts. Located in the famous Balboa Park it is open from 10:00am-5:00pm Wednesday to Sunday. With tickets at just $20 per person it is perfect for a quick trip to learn something new.
San Diego Museum of Art – If art is more, you and your significant other's style check out the San Diego Museum of Art. Also located in Balboa Park the museum features a broad collection with a focus on Spanish art. Tickets are $15 per person Monday to Sunday from 10:00am-5:00pm.
USS Midway Museum – America is longest serving aircraft carrier docks in San Diego. History loving couples will enjoy a trip to this museum. It features an extensive collection of aircraft and a broad history within the ship itself. Tickets are just $26 per person and provide access to the flight deck, hangar, and tours of the historic ship.
Mission Basilica San Diego de Alcala – This is historic basilica is the first Franciscan mission located in the Californias. It was established in 1769 and is still in operation today. Guided tours are offered for those couples looking to see one of the beautiful basilicas of San Diego.
Museum of Contemporary Art San Diego – Explore the contemporary art that San Diego has to offer. Tickets are $25 per person and they offer free tours at their downtown location at 2:00pm. Couples who are not interested in San Diego's history will be right at home learning about the modern aspects of its culture.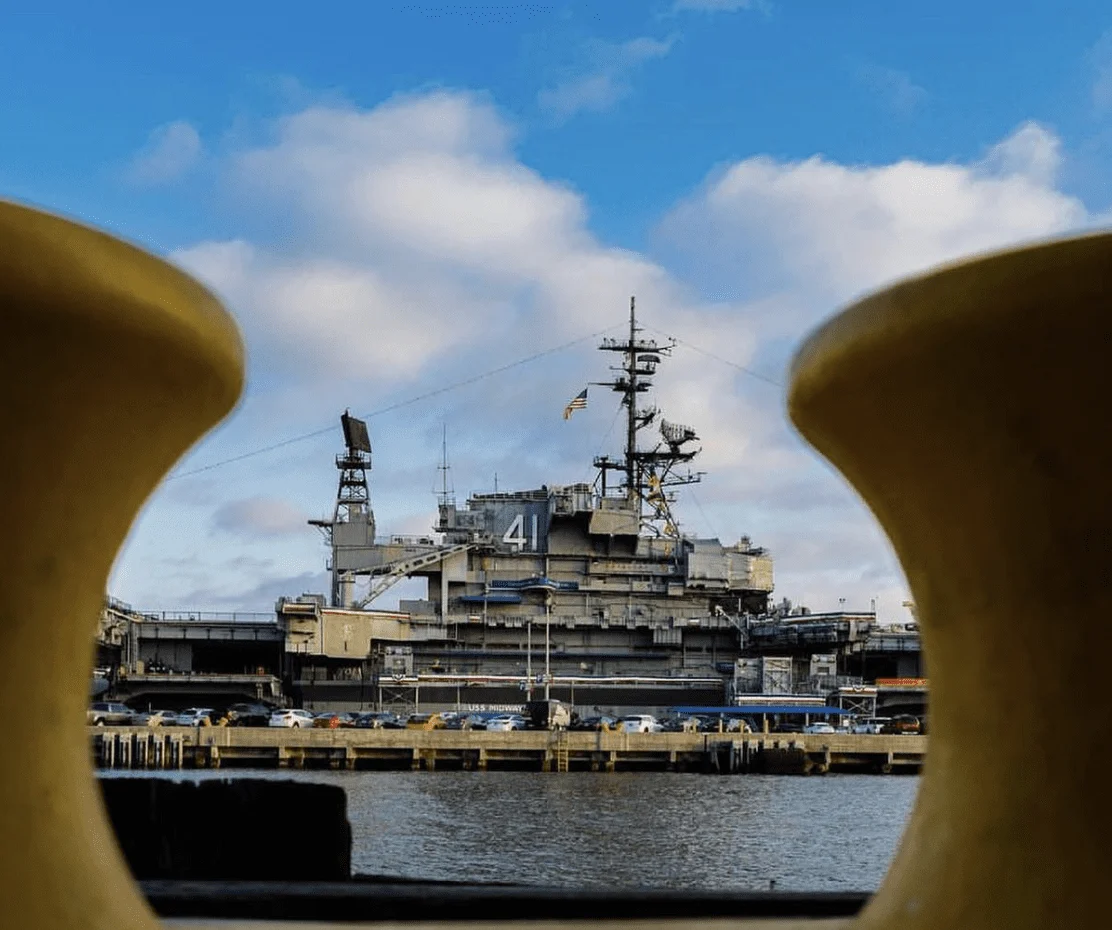 Historic
Carrillo National Monument – A stunning monument and park the only fee you pay to get in is in parking. Just $20 for a non-commercial vehicle and you get access to the monument and the Point Loma While the lighthouse is no longer in operation you can still go in as it has been converted into a museum or check out the tide pools just below. Beautiful ocean views, historical monuments, and a perfect spot to watch the sunset make this monument a great afternoon date idea.
Belmont Park – For couples looking for something a little more thrilling check out Belmont Park, a historic amusement park located in the Mission Bay area of San Diego. It boasts free parking and admission but be careful, tickets are required to get on any of the rides and they cost $56 per person. A great idea for thrill seeking couples looking to connect with a bit of history.
Heritage Country Park – Couples interested in architecture will love walking around this park. Adjacent to Old Town it features several restored Victorian homes and the city's first synagogue. Wander the street and imagining you and your significant other 100 years back in 1800s San Diego. Free to walk around and perfect for the old-fashioned couple.
Hotel de Coronado – discover a beautiful Victorian hotel located on the island of Coronado. Take a tour of the hotel and learn it is history. Enjoy all the amenities the hotel has to offer if you decide to stay a night. Listen to live music, shop in the featured stores, and enjoy weekly events. A romantic getaway for two on the island of Coronado with picturesque sunset views.
Alternatively, you could stay in one of the best jacuzzi hotels in San Diego.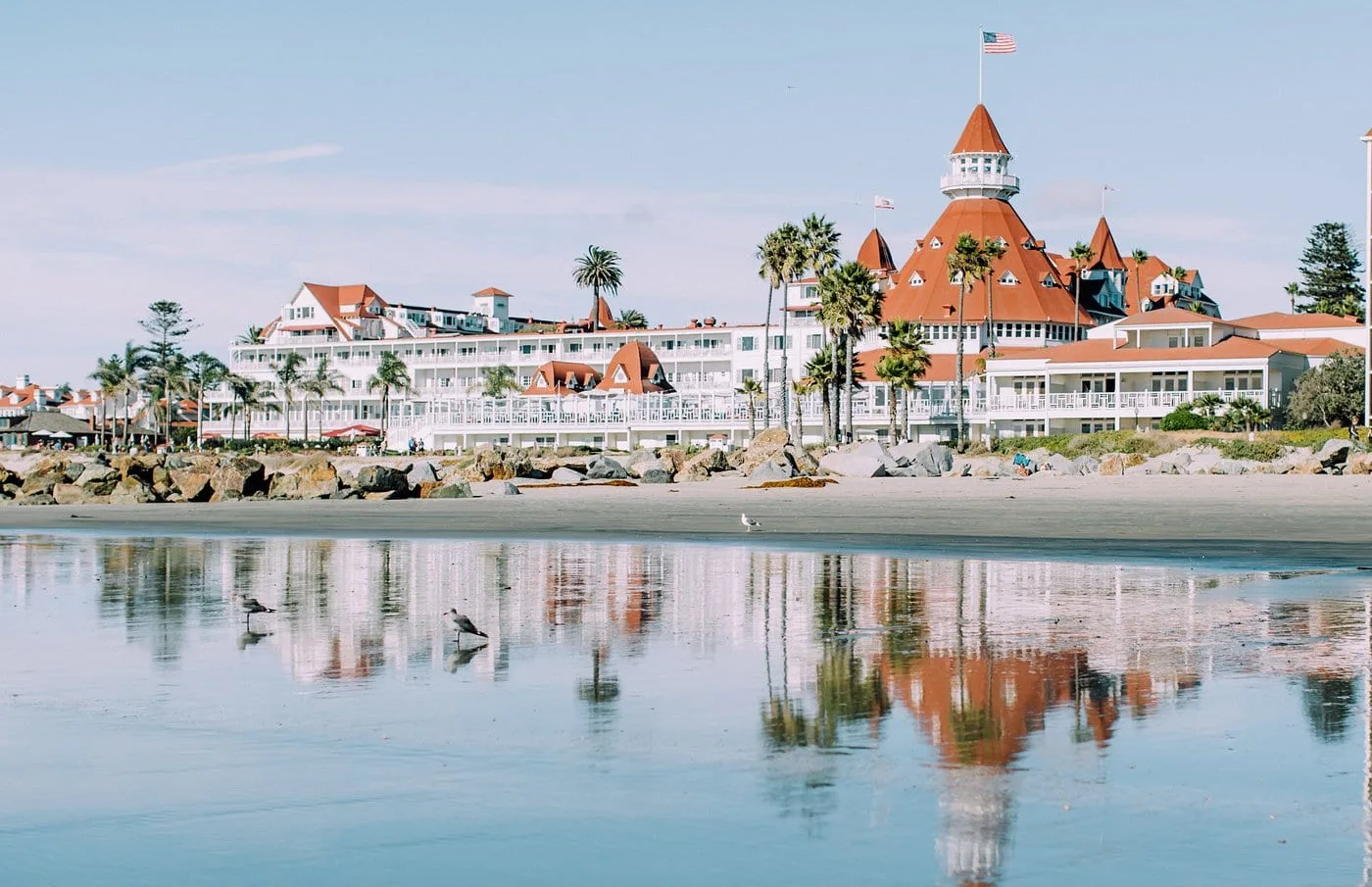 Romantic Restaurants and Bars: Date Night Ideas in San Diego
Il Fornaio – For the pasta loving couple head to Coronado Island and dine on authentic Italian cuisine. Travel by ferry and relax into the feel of Italian culture as you travel to the island for your meal. Located just across from the San Diego skyline on the island of Coronado, enjoy picturesque views while you eat. Perfect for a romantic dinner for two.
Panama66 – If you would like to grab a bite to eat in Balboa Park check out the Panama66 for some 100% outside dining and live music in the park. They are open from 11:00am-3:00pm (9pm on Fri and Sat). Grab a local beer or wine or enjoy a selection of cocktails inspired by the San Diego Museum of Art and Balboa Park.
Hops on the Harbor – Hosted by Flagship cruises and events, join local San Diego brewery is and give guests the boat ride of a lifetime. If you and your significant other love tasting local beers this is the place for you. Enjoy a night is fine dining with the local brewers, a full-service bar, and beautiful views. For $84.50 per person enjoy a full meal and conversation with local brewers.
Puesto – This is the perfect place to eat if you and your significant other are looking for a fun bright place to eat. Featuring two locations one in La Jolla and one in San Diego it is easy to stop by for a lunch date. With a happy hour boasting $5 Puesto Perfect Margaritas and $3 tacos it is a no brainer for a casual date.
Little Italy farmers market – For another casual style date stop by the Little Italy farmers' market. With over 150 vendors selling fresh meat, produce, plants and more there is sure to be something you and your partner will take home. If eating out is not your style then head over to Little Italy and pick up some premium, fresh, quality ingredients. Open Saturday from 8:00am-2:00pm and free to enter.
The Kebab Shop – with locations in San Diego, Orange County, and the Bay Area this shop sure is popular. Couples looking for a taste of Mediterranean food will love this place. They do take out and delivery to most areas. The kebabs have amazing reviews and are perfect for grabbing one and walking around town on your date.
Seaport Village – For the couples looking to walk around town and shop a little check out Seaport Village. Enjoy 14 acres of waterfront shopping featuring over 40 unique shops and over 15 restaurants to choose from. Make the most of your afternoon date shopping and then top it off with the perfect place to eat of your choice.
Phil's BBQ – A fast fun and casual BBQ spot perfect for couples looking to laugh. Enjoy baby back ribs, beef ribs, and grilled sandwiches. Noted for their huge portions perfect for sharing it is a great messy date spot.
Noble Experiment – Couples looking for a secret location will enjoy drinks at this modern-day speakeasy. Reservations needed to get in but fabulous food once through the door, and even better cocktails. Open everyday from 6:00pm-2:00am enjoy a date night with amazing drinks.
Iceskimo – If a sweeter date sounds better than drinks then check out Iceskimo a shop that specializes in Taiwanese shave snow and other unique Asian deserts. Open from Noon until 9:30pm it is the perfect stop to share some shaved ice.
Hammond's gourmet ice cream – Sticking to the topic of sweets check out Hammonds the ice cream shop with multiple awards to its name. Browse over 300 flavors of Hawaiian ice cream and sorbets. Check out the North Park or Point Loma locations for a date that is too cool to miss.
Extraordinary Desserts – Couples with a sweet tooth will want to check this place out. This desert place cooks up any sort of sweet you can think of from cakes to cookies. Run by a talented pastry chef this spot packs in the best place to grab a quick bite to eat and a wide selection of sweets to finish off with.
Lolitas – Lolitas Mexican is sure to the perfect spot for a casual date. Mouthwatering Mexican food and fast service, this is a surefire restaurant to give you the best casual date experience.
Cucina Urbana – Wine loving couples will love this restaurant. A beautiful wine shop located inside a restaurant it features fresh and top-notch Italian food partnered with local wine. Open everyday from 4:00pm-9:00pm except Sunday and Monday when they are completely closed. Happy hour is from 5:00pm-6:00pm.
Soda and Swine – This restaurant offers a unique experience where couples can make their own meatball sandwiches and plates. Served with, as the name suggests, a broad selection of sodas. A wide bar selection is also available to make the experience that much better. A fabulous San Diego anniversary idea.
Tacos El Gordo – For couples that would rather grab a quick bite to eat before wandering around town check out Tacos El Gordo. Authentic Tijuana style tacos, mulas, loaded fries and more. Open everyday from 10:00am-1:00am.
Societe Brewing Company – If there is one thing San Diego is known for it is it is brewing. Enjoy a rustic feel in the spacious tasting room while you and your partner browse the Belgian style barrel aged beer. Eat some fresh Mexican style tacos with your beer or just enjoy the sights and smells of the tasting room. Ideal date for the beer enthusiast couples.
Stone Brewing – Another great brewing spot for a date is Stone Brewing. Enjoy a full packed date night with their Liberty Station location. It houses a full bistro, gardens, and of course…beer.
Ballast Point Brewing & Spirits – Another perfect place for couples to taste some local beer. With three different locations in San Diego, it is the ideal brewery for any travel distance. Places open from 11:00am-9:00pm on average makes it fit right in with a post dinner tasting.
Green Flash Brewing Company – The last brewing company on the list is a staple of San Diego beer. Enjoy teasing their beer in a 4000 sqft tasting room and beer garden. Taste over 30 different beers and grab a bite to eat from their very own food truck. Couples looking for the perfect tasting room to hang out and enjoy will love Green Flash Brewing.
Baked bear – if handmade cookies sound like the perfect date night snack, then couples with sweet tooth's should head on over to Baked Bear. Cookies homemade from scratch and baked daily will be sure to hit the spot. Enjoy premium craft ice cream as well perfect for sandwiching between your cookies.
Mister A's – This is a classic staple of San Diego romantic dinners. Located in a penthouse just a few miles from downtown enjoy a gourmet dinner with a skyline view. Modern American Cuisine, hand crafted cocktails and one of the top-rated wine lists in the country Mister A's is the ideal spot for a romantic evening filled with unforgettable dishes. Open Tuesday through Sunday from 5:00pm-10:00pm by reservations only couples looking for a classic romantic dinner date should visit Mister A's.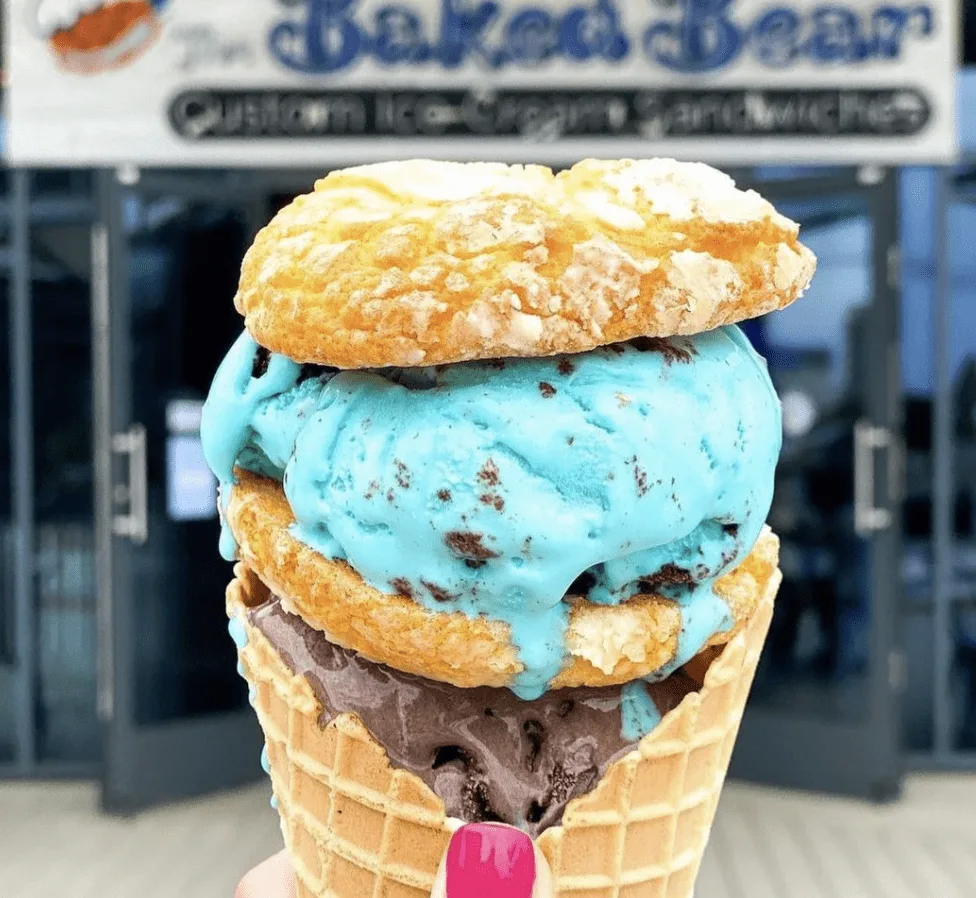 Nature Cheap & Free Date Ideas
Inez Grant Parker Memorial Rose Garden – Couples who love nature will love this garden. A popular spot for weddings, this garden features over 100 different varieties. The perfect time to go is April and May, when the flowers will be at full bloom. Free to enter, and free to park spend a sunny day here or a magical evening surrounded by the perfume of roses.
Sunny Jim's Sea Cave – For the more adventurous couples out there travel north from the center of San Diego to La Jolla. Around 150 steps to get to the bottom explore around an old bootlegger's cave with ocean views. Take a tour of the caves and caverns dig out in 1902 rumored to have been used for bootlegging. Tours run from 9:00am-4:30pm for $7 per person. It is the perfect date idea to get some fresh sea air.
Coronado Island – A beautiful island with spectacular sunsets. Browse through the center of the little town and check out all the boutiques. Taste test gourmet liquors, or fabulous meals. Walk the beaches and take in h the sights, Coronado has all the makes of a great date spot. And after a day full of shopping, food, and ocean views top it all off with an unforgettable sunset. One thing is for sure, this one is definitely going to be remembered.
Cowles Mountain – If you and your partner love to hike this is the one for you. Enjoy a picture se hike up Cowles Mountain and reward yourself with an impressive view of San Diego from the highest peak in the city. Hike up to a 908ft viewpoint and take some photos for the scrapbook. Located in Mission Trails Regional Park it is roughly 3 miles long. One of the most romantic dates in San Diego
Scripps Pier – For all the photography loving couples head to Scripps Pier located near La Jolla. A popular wedding spot and beautiful beach to watch the sunset on makes it perfect for a casual stroll down the west coast.
Sunset Cliffs Natural Park – This beachside location is special for many reasons one of them being that it is the prime spot for watching the sunset in San Diego. A couples dream evening can be spent here walking along the cliffs waiting for the sun to set. A 68-acre park located right next to the Sunset Cliffs Boulevard just south of the OB Pier. Couples can enjoy walking along the boulevard and browsing shops before heading to the cliffs for prime sunset viewing.
We hope you have a great date! Make sure you caption your date on IG with some of our fav San Diego quotes.
***
More Dates in Cali?