Looking for Detroit Date Ideas?
We have you covered! No more boring indoor date nights with these fun and unique date night ideas in Detroit.
If you are looking for the most romantic places in Detroit city, we have you covered with the best – whether you are looking for things to do at night or romantic things to do for couples in Detroit during the day – we got you!
The best date spots in Detroit here!
Detroit Date Ideas: Romantic Things to do for Couples
Date Night Ideas in Detroit
Go to the Theater. The theater is a great place to go on date night. Whether you are interested in seeing the latest movie or the most popular Broadway musical, the theater offers a delightful time with your special someone.
Movie Theater: Head to your local AMC, Regal, or Cinemark for recently released Box Office films.
Performing Arts Theater: Head to a performing arts theater for a great play, musical, or performance. Grab dinner before an evening performance or after a matinee performance.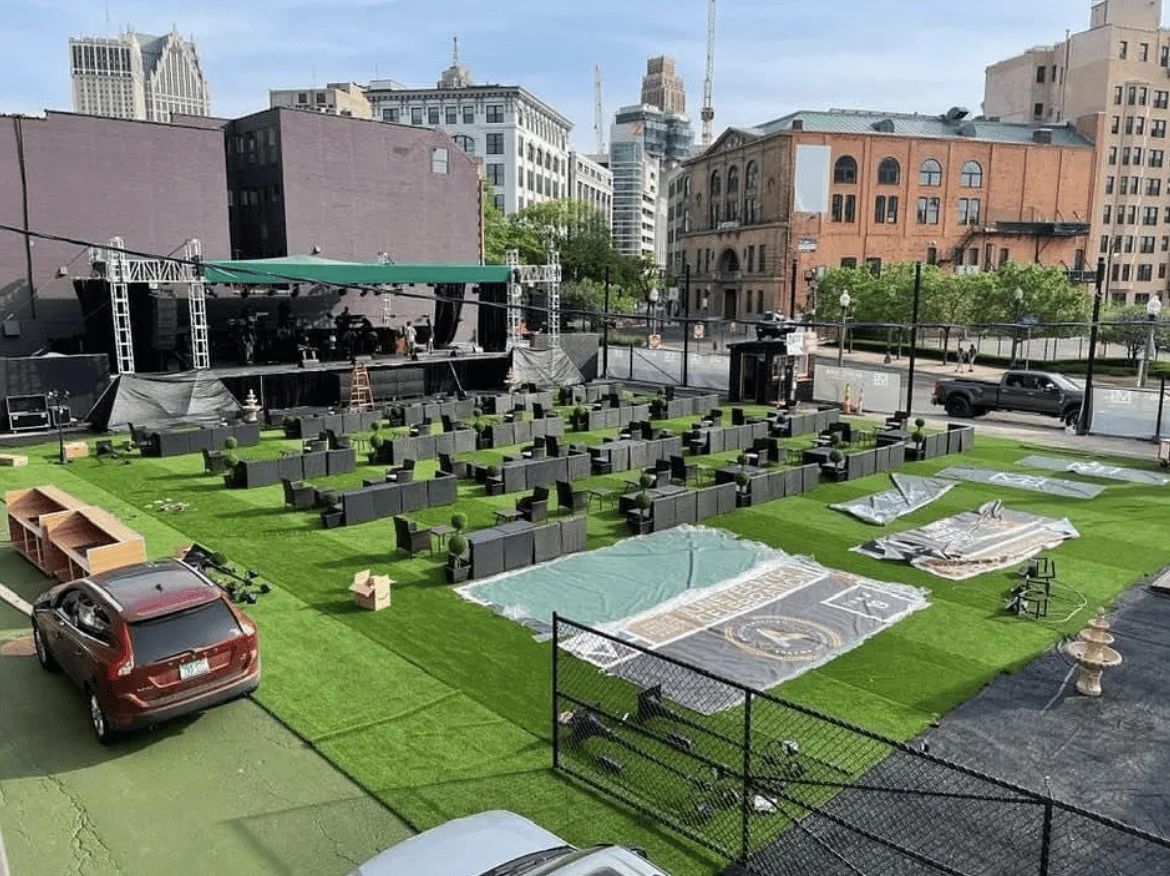 Enjoy some laughs at a Comedy Club. The two most popular in Detroit are Planet Ant or Go! Comedy. Both of these clubs offer an entertaining night of comedy. Getting in some laughs is a perfect way to learn something new about your date.
Sip and Paint Night. Wine and painting classes are great for a creative or adventurous couple. One of Detroit's most popular is Painting with a Twist which offers a variety of painting and wine events.
Cooking Classes at Mirepoix Cooking School. Cooking classes are a great activity for date night. Learn to make something new while getting to know your significant other.
The Ford Drive-In. If you are looking for a classic date idea, try the Ford Drive-In. Enjoy some nostalgia with concessions and the ability to have an intimate movie experience from your car.
Spend the night at the Siren Hotel. The Siren Hotel is perfect for a romantic night. Enjoy cocktails in The Candy Bar or a Meal at the Albena Restaurant. Or a hotel with hot tub in room in Detroit.
Fun Date Ideas in Metro Detroit
Visit the Detroit Zoo. A date at the zoo is perfect for animal lovers of all kinds. Whether you like Polar Bears or Penguins, wolves or lions, there are plenty of wonderful animals to see.
Visit the Belle Isle Aquarium. A date to the Belle Isle Conservancy and the Aquarium is a must for nature lovers and aquatic lovers alike.
Grab some Ice Cream from these popular Ice Cream shops. Ice cream is a perfect short and sweet date idea that can always extend into a longer date if everything goes well.
Visit a Brewery. Visit one of these great breweries and take a tour or sample some great brews.
Visit a Detroit Vineyards. Take a tour and try delicious wines. Grab a bite to eat before you go or afterwards.
See a Game. Baseball fans will enjoy a Tigers game at Comerica Park. Football fans will enjoy a Lions game at Ford Field. Soccer fans will enjoy a Detroit City FC or Michigan Stars FC Basketball fans will enjoy a Detroit Pistons game.
Solve Puzzles in an Escape Room. If you love solving puzzles, then an escape room is the perfect date. Work together to solve the puzzles and escape.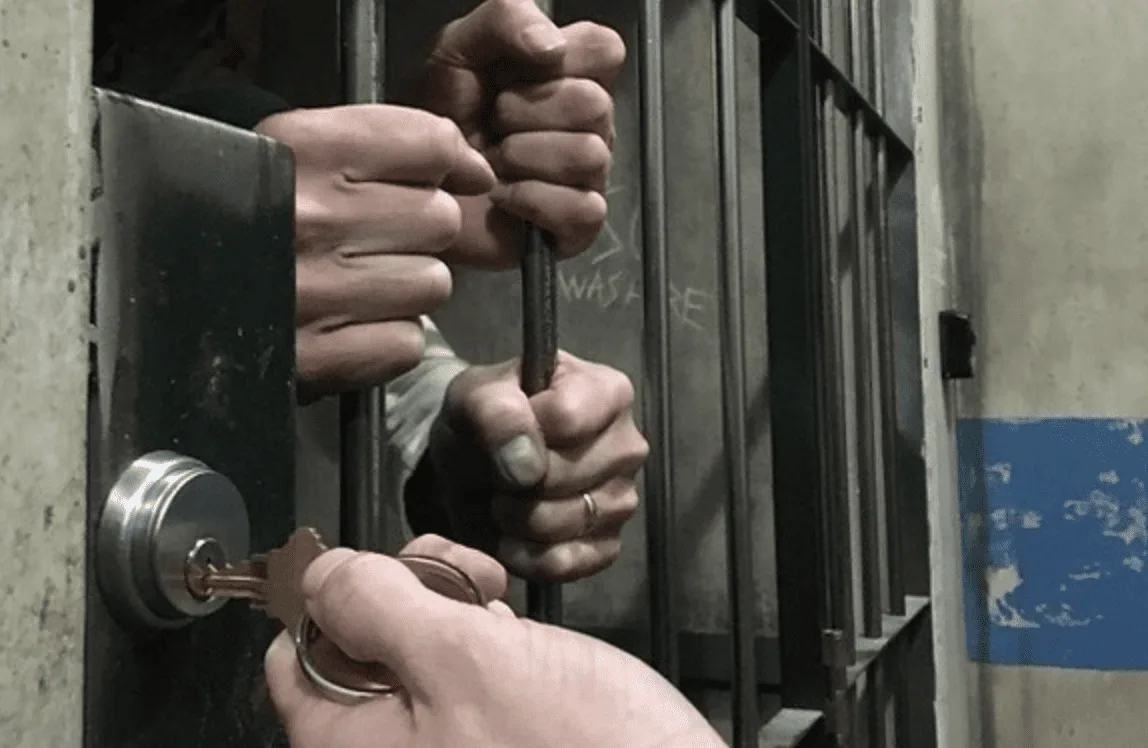 Romantic Restaurants in Detroit
Albena Restaurant in the Siren Hotel. Enjoy a progressive dining experience. This intimate restaurant offers a tasting experience like no other.
Bocce Ball & Italian at Palazzo di Bocce. This unique restaurant offers delicious Italian fare along with the opportunity to play bocce ball.
Vicente's Cuban Cuisine. Enjoy authentic Havana-style Cuban dishes in this fun restaurant that also offers a dance floor where you can salsa with your sweetie.
Oak & Reel. Enjoy sophisticated Italian fare in this elegant and intimate restaurant. Their focus on seafood makes this the perfect date night for Seafood connoisseurs.
Savannah Blue. Enjoy classic as well as reimagined Southern favorites in this open, welcoming space.
El Barzon. Enjoy a delicious and eclectic mix of Mexican and Italian fare. Their cocktail menu is also worth a try.
La Feria. Enjoy Spanish Tapas, Sangria, and Paella at this bright and colorful Spanish restaurant. Tapas are the perfect way to share a meal on date night. Try a few or share a Paella.
Cafe Cortina. This romantic and elegant restaurant is situated in an apple orchard. The handmade pasta and fresh local ingredients make this restaurant perfect for date night.
Chartreuse. Enjoy an eclectic mix of Southern and Mediterranean dishes in this bright and artsy restaurant.
Enjoy elegant Thai dishes in this small, intimate restaurant. They also have interesting and tasty cocktails.
Cork & Gabel. This open, rustic feeling restaurant offers a varied menu of Irish, Italian, and German dishes. Enjoy a leisurely brunch or dinner at this unique restaurant.
Lesser-Known Hidden Gems in Detroit
Baker's Keyboard Lounge. Enjoy great soul food and live music in this jazz club style restaurant.
Motown Museum. This museum houses an extensive collection of Motown memorabilia, artifacts, photographs, and apparel. Fans of History and Music will love this quaint museum.
The Guardian Building. Visit this landmark Skyscraper and take a look around the public areas. The sweeping lobby and grand decor make this building worth a visit.
Raven Lounge. This comfortable and welcoming restaurant offers live Blues music Thursdays – Saturdays. Enjoy classic southern food and imaginative cocktails while you listen.
Ready Player One. Enjoy beer, cocktails, and global pub food while playing arcade games. Retro arcade games line the walls and make for great entertainment whether you are playing or watching.
New Center Park. New Center Park offers a variety of summer events including movies in the park, concerts, and family events.
La Dolce Vita. This romantic hidden spot is perfect for date night. Enjoy classic Italian fare in their intimate dining room or on their garden patio.
French Toast Bistro. Enjoy a romantic meal at this French inspired Cajun restaurant. The menu is full of both southern Cajun favorites as well as more French style dishes.
Best Cocktail Bars for Date Night in Detroit
The Candy Bar at the Siren Hotel. This elegant and intimate cocktail bar is perfect for a romantic cocktail date. They have an inventive cocktail menu to enjoy with some light snacks.
Willis Show Bar. This cocktail bar features live Burlesque, Comedy, and Cabaret shows.
Wright & Company. Enjoy handcrafted cocktails in a vintage setting with seasonally inspired small bites.
Grey Ghost Detroit. Enjoy craft cocktails with fun names as well as an eclectic menu at this dimly lit bar named for a notorious rum running pirate.
Bowlero Lanes & Lounge. Enjoy a cocktail or two at this restored bowling alley and arcade. They serve pizza, sandwiches, and vegetarian dishes as well. Some nights you can even see a live music performance or karaoke.
Cliff Bell's. Enjoy live jazz with your cocktails. They have an eclectic menu that has something for everyone.
Standby. Enjoy inventive cocktails and menu items from around the world in this dimly lit and relaxed restaurant and bar.
Two James Spirits Tasting Room. Enjoy a tasting flight or one of their unique cocktails before you head to dinner with your date.
Coffee Shops in Detroit
Cairo Coffee. This specialty coffee shop is also a library located in Savvy Chic in the Eastern market. This is a great coffee date. If all goes well, you can wander the market afterwards.
Catfe Lounge (Coffee and cats). This cafe is the perfect coffee date for cat lovers. Sip your coffee while you chat and enjoy the presence of lovable kitties.
For The Love of Sugar. Enjoy fantastic baked goods and artisan coffee drinks in a whimsical and fun atmosphere.
The Great Lakes Coffee Roasting Company. Support a local business and enjoy locally roasted coffee in one of their five locations.
Dessert Oasis Coffee Roasters Detroit. Enjoy coffee and a light snack in this airy, modern coffee shop.
Lucky Detroit. Enjoy an intimate coffee date in this dimly lit and elegant coffee shop.
MadCap Coffee Company. Enjoy specialty coffees in this bright and welcoming coffee shop.
Anthology Coffee. Enjoy beans roasted in house in this open, airy coffee shop.
Astro Coffee. Enjoy coffee or tea with baked goods made from local ingredients in this cozy and bright coffee shop.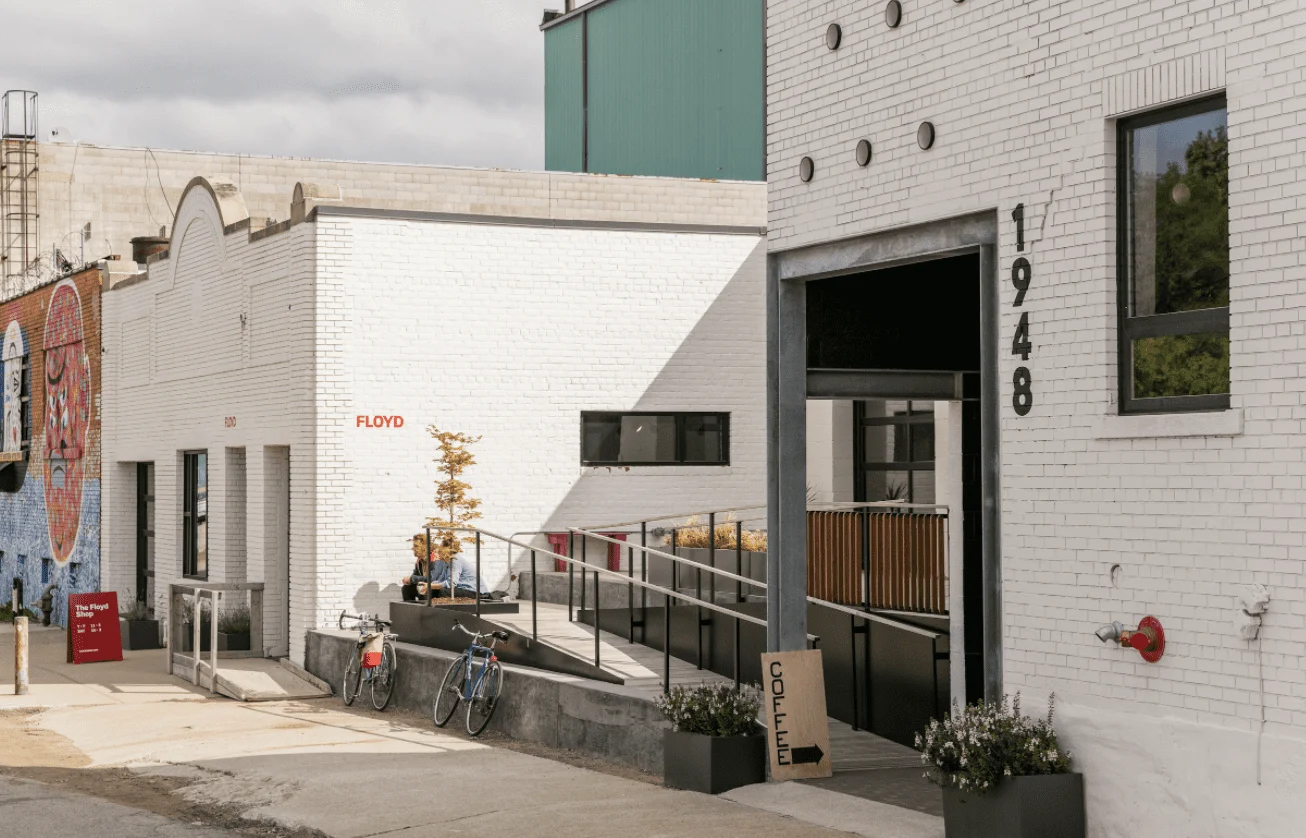 Cheap or Free Date Ideas in Detroit
Anna Scripps Whitcomb Conservatory. Spend the day enjoying the beauty and variety of nature at the Anna Scripps Whitcomb Conservatory in Belle Isle Park.
Picnic in the Park. Pack a picnic and head to one of Detroit's many parks. If you are not a fan of picnic foods, grab to-go food from a favorite restaurant and take advantage of the nice weather to have a picnic.
Hamtramck Disneyland. If you love art, plan a date to Hamtramck Disneyland. This folk-art installation is unique and inspiring.
Watch the Sunset at Belle Isle or the Detroit International Riverfront. What could be more romantic than dinner and watching the sunset. Grab dinner at a favorite restaurant beforehand or get it to go and eat as the sun sets.
Sing your Heart Out at one of Detroit's great Karaoke bars. Let inhibitions go and let loose at one of these great bars that offer Karaoke one or more nights a week. If you love to sing or love to listen to others trying to sing Karaoke is a great date idea.
McShane's Irish Pub & Whiskey Bar
See the Cherry Blossoms. Head to Belle Isle to see the Cherry Blossoms. If the weather is good take a picnic and enjoy it with a view of these beautiful and fragile blooms.
Sanders Candy Factory Tour. If you have never been on a candy factory tour, you must try this one out. Even if you are not a big candy eater the tour is interesting and informative and great for a date.
Unique Romantic Dates in Detroit
Valentine Distilling Cocktail Lounge and Tasting Room. Enjoy cocktails and locally made spirits at this popular lounge and tasting room. They offer tours of the distillery for those who are interested in knowing how their alcohol was made.
John King Books. If you love books, wander through the shelves of John King Books with your date. You might even sneak a kiss or two.
Take a Tour with Paranormal Expeditions. They offer a number of tours that look into paranormal activity in Detroit and the surrounding areas.
Take a Tour: Ghost Tours. Ghost tours are a great date idea once you get to know each other. Huddle together as you listen to some of Detroit's Spookiest tales. Try Notorious 313 or one of the Haunted Detroit Tours.
Take a Tour of Detroit. If you are interested in learning more about Detroit and its history, take a tour with your date. Whether you are both locals or new to town, a tour is a great way to get to know someone and learn something new.
Take a Tour of the Fisher Building. Whether you want to shop or just look around, this building is full of one of a kind art and grand architecture.
See the Christmas Lights. What could be more romantic than walking beneath brilliant Christmas lights during December. You do not have to be Christian or celebrate Christmas to enjoy these colorful and bright spots.
Take a class at the Detroit Mixology Bartending School. If you are looking for a completely unique date experience, grab drinks at the Detroit Mixology Bartending School.
Record a song and take a tour of Third Man Record. If you aren't into Karaoke but love to sing head to Third Man Record and take a tour. If you are feeling bold enough you can even rent a studio and record a song.
Go to The Dinner Detective at the Embassy Suites. Enjoy a delicious dinner and live interactive theater. This dinner is perfect for mystery lovers.
Get "Cultured" Date Ideas in Detroit
Visit the Detroit Institute of Arts. This awesome museum has over 100 galleries to see. You can spend the whole day here with your date or split it into multiple dates.
The Dossin Great Lakes Museum. This maritime history museum is great for people on a budget. Admission is free.
Detroit Bus Company Tours. If you enjoy history, take a tour and see Detroit in a new way.
Visit the Michigan Science Center and see an IMAX Film. This fun learning experience is also great for a date. Check their website ahead of time to see if they have any special exhibits.
The Henry Ford Museum of American Innovation. This museum explores the vibrant and interesting history of innovation in America.
Visit the Detroit History Museum. Enjoy a trip through time as you wander through each exhibit chronicling the history of Detroit.
The Charles H. Wright Museum of African American History. This museum holds one of the world's largest collections of African American Culture and History.
Visit the Museum of Contemporary Art Detroit. This museum is great for fans of modern art. Explore the way art has changed in recent years.
Visit the Tuskegee Airmen National Museum. Another great museum for history fans, this museum focuses on the Tuskegee Airmen.
Take a Tour of the Ford Piquette Plant. Fans of Car history will enjoy taking a tour of this decommissioned Car Factory.
Visit the Hellenic Museum. This unique museum conserves and shares the history of Hellenic Culture and looks at how it shaped the world we live in today.
Outdoor Romantic Date Ideas In and Around Detroit
Visit Palmer Park. Wander through Palmer Park, one of Detroit's largest and oldest parks. Take a picnic lunch or grab a bite to eat at a nearby restaurant. This park includes one of the largest Virgin Forests in Michigan. Some of the trees are over 350 years old.
Stroll through the Eastern Market. This Historic Market is a great place to browse while getting to know someone. Grab a quick bite to eat at one of the food vendors as you wander through the stalls and take in the variety of goods.
Take a Bike Ride along the Dequindre Cut Greenway. For those who enjoy a good bike ride, the Dequindre Cut Greenway is one of the best in the city. This riverfront ride offers a variety of opportunities to stop and grab a coffee or a bite to eat.
Visit the Treerunner West Bloomfield Adventure Park. This Adventure Park is full of obstacle courses, trails, and other outdoor fun options. There is plenty to do so do not worry if you do not get to everything. You can get a season pass and come back another day.
Go Skiing or Hiking at the Pine Knob Ski Resort. For some outdoor fun in the winter, there is no better place nearby than the Pine Knob Ski Resort. Whether you are into Skiing or Snowboarding this resort is full of fun. In the Summertime there are plenty of hiking trails to explore.
Day Trips and Weekend Getaways
Visit the Harrisville State Park. Spend a night or two in Harrisville and explore Harrisville State Park. There are beautiful beaches and plenty of great hikes. If you are the outdoorsy type, you can even book a campground in the park.
Visit Frankenmuth. Explore Michigan's own Bavarian town. Spend the night at a local Bed & Breakfast. From Festivals to Museums and from Trolley Tours to Breweries, there is something here for everyone to enjoy.
Visit Cuyahoga Valley National Park. Head to Ohio to explore this excellent National Park. Take the scenic route and drive along the shores of Lake Erie. Spend the night at the Inn at Brandywine Falls or rent a camping spot.
Visit Saugatuck. Take a weekend getaway in this quaint lakeside village. Explore the town and surrounding beaches or take a break from the heat and peruse local art galleries or see a theatre production.
Visit Silver Lake State Park. This 3000-acre State Park is full of fun activities including beach walking and sand dunes. Spend the night in one of the campgrounds or rent a room in one of the many lodges available.
Visit Point Pelee National Park in Canada. Head across the border to explore this beautiful park. If you are staying in the park, you can rent a campground or a cabin. With nearly 400 bird species to spy, this is a perfect place for bird watching.
Visit Rondeau Provincial Park in Ontario, Canada. Hop over the border into Canada and explore this beautiful park. Hiking, biking, and more are available for outdoors exploration. You can rent a camping site for your stay or rent a room in nearby Chatham-Kent.
Visit Sauble Beach in Ontario, Canada. This quaint beach Community on the shores of Lake Huron offers camping, cottage rentals, and lodge rooms. Whether you are looking to explore the local beaches, golf, or explore the town, there is plenty to do on this weekend getaway.
****
See more Dates in USA