Running low on money and looking for some awesome free date ideas?
As the saying goes – if it's free it's me and what is more true that this! I don't know a person who doesn't love a bargain so, if you and your SO are bargain hunters, here are 50 fun, free and original dates that will keep you occupied for hours of fun!
50 Fun Free Date Ideas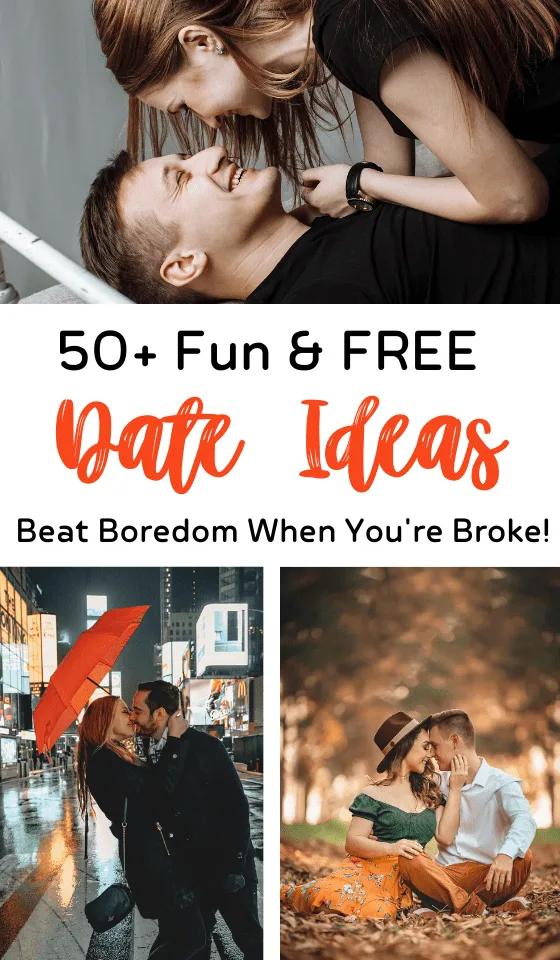 Go for a Hike – We're starting off with a bang! This first free date is perfect for memory making and lots of time to get to know each other. Find a lovely hiking trail near you, and go enjoy the views with your person! The winding trail, gorgeous scenery, and fresh air is perfect for any outdoorsy couple.
If you love the ideas of active date ideas, you can check out more of them here.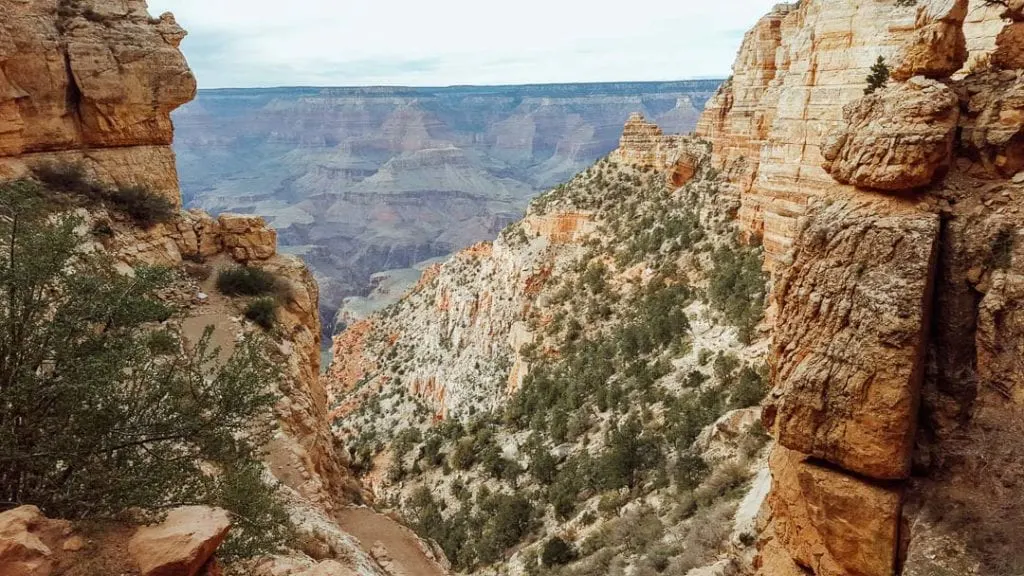 Go to a Farmers Market and Eat Some Samples – What's better than eating fresh food and supporting local farmers? Doing all of that with someone you love! The atmosphere at a farmer's market is so peaceful, joyful, and uplifting, so it's a wonderful way to enjoy a lovely morning. Plus, the food is always fantastic.
Volunteer at a dog shelter – Everyone loves puppies! You and your loved one can enjoy the company of adorable dogs while doing something to help them. Volunteering will also show your date you're passionate about serving your community (and cute dogs!), so it's really a win-win.
Window shop at open houses for your dream home – If you've been dating for a little while, this can be a very exciting date! Maybe the idea of you two living together has been hinted at, or maybe you've just watched a lot of HGTV recently. Either way, shopping around and imagining that beautiful home one day being yours is a wonderful feeling and makes for a lively date.
See a free movie in the park – First, check your city's website or social media pages to see what's going on around the town. Oftentimes, you'll be able to find a community movie or show to go to! Regardless of what's playing, an outdoor movie will be a blast. Bring a blanket and some cozy pillows, snacks and drinks, and someone you love for a great time out!
A perfect free date idea for high schoolers!
Visit a local pool and go for a swim – A dip in a cool pool is sure to heat things up with your date! Bring a cooler with some sandwiches and drinks and enjoy a sunny afternoon in the water. You can bring water games, or just lay by the side and spend time together. Bonus points if you bring a watermelon! A perfect summer date idea!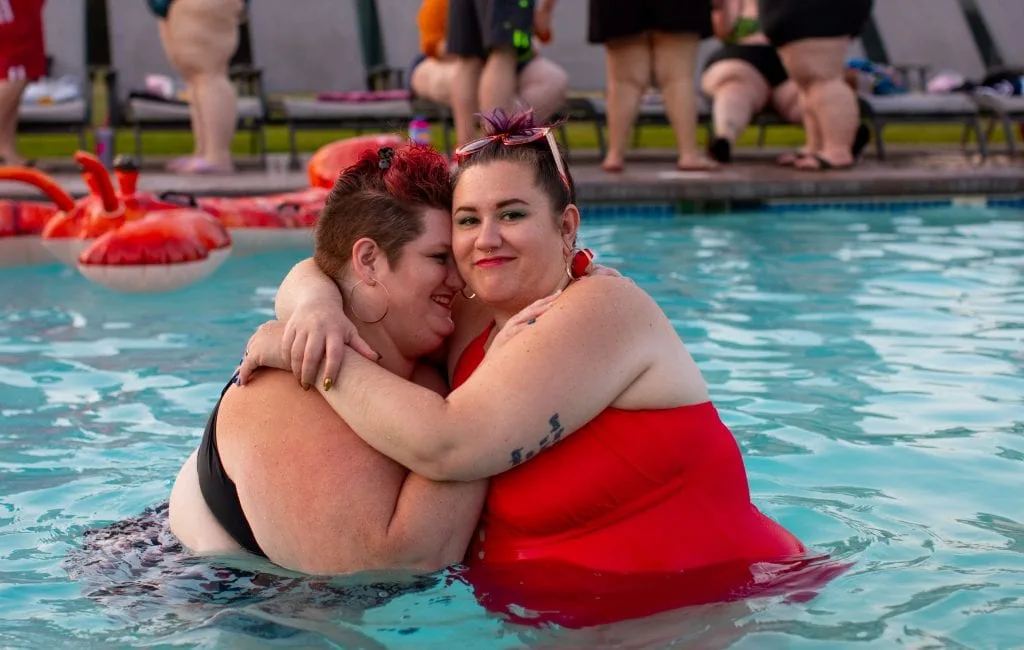 Fly a kite at the beach – This is just so romantic! I'm sure you've seen this in a RomCom or two, and it's for a reason – this is adorable. Everyone loves the beach, so if you're looking for something to do after a long day on the water, break out a kite and fly it with your loved one. If you're one who likes to be completely prepared, check the weather beforehand and look at wind speeds for maximum kite-flying-cuteness.
Play a horror film drinking game – There are a ton of different ways to do this! Look up what kind of rules you want to lay down (i.e. every time someone screams, take a drink!) and grab some glasses. You can make it as silly or as scary as you want to, but either way, it's sure to be a fun date!
Try on some clothes at a thrift store – pick each others outfits – Thrifting is a great way to find amazing clothes for great prices. You can go look around for some pieces you'd seriously buy, or turn this date into a fun game!
Pick out an outfit for your S.O. and have them pick out one for you. This could be super sweet and they could pick out your new favorite outfit, or you can laugh at how silly they look in that green tweed suit jacket!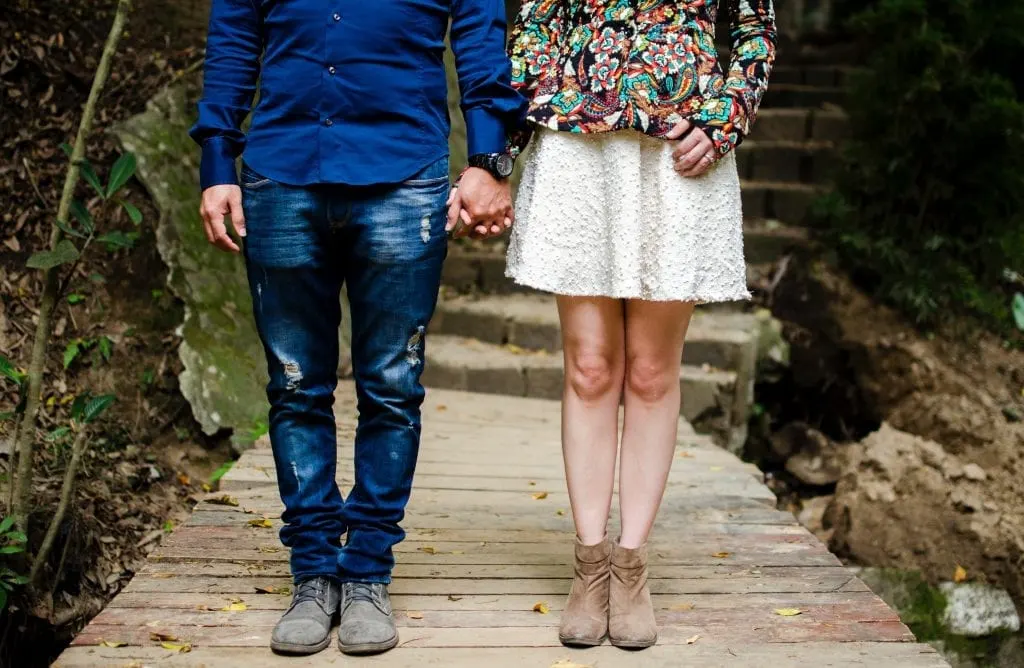 Date Plan: A Day at the Local Book Store

1. Preparation:

Before you head out, research a few authors or genres that you and your date might enjoy. This can be used as a conversation starter and a way to connect on mutual interests.

2. Meet up:

Meet up at a local bookstore that has a comfortable environment, perhaps one that also serves coffee or tea so you can have something to sip on while you browse.

3. Bookstore Scavenger Hunt:

Start with a fun activity: a mini scavenger hunt. Create a list of items to find within the bookstore. This could include things like "a book published the year you were born," "a book with a green cover," or "a book about a place you want to visit." This is a fun and casual way to get to know each other's interests and tastes.

4. Book Swap:

Next, each of you should choose a book that you think the other would enjoy. This can be based on what you learned about each other during the scavenger hunt, or on what you know about your date's interests. This is not only a thoughtful gesture, but also another great conversation starter.

5. Reading Time:

Find a cozy corner in the bookstore where you can sit down and share your favorite passages from the books you've picked out. This can be a quiet and intimate moment to connect and engage on a deeper level.

6. Coffee/Tea Break:

After some quiet reading, take a break at the bookstore's café if available. Order your favorite drinks, maybe even share a dessert, and talk about the books you've chosen, the passages you've read, or even expand the conversation to other topics.

7. Wrap Up:

As you wrap up the date, talk about your favorite parts of the day. Did you learn something new about each other? What was the most surprising book you came across? This is a good way to reflect on your shared experience.

8. Bonus round

Follow up with a meaningful message about what you liked about your book store date. If everything went well, try a flirty text for her or for him.

Read more: 61+ flirty texts to win her heart
Best Free Dates
Spend a day at the beach – Enjoy the warm sun, cool breeze, and gorgeous water with your favorite person! There are tons of fun games to play on the beach. You could build a sandcastle, play some beach volleyball, or just lay out a towel and catch some rays. Don't forget your sunglasses and some kickin' drinks for your day in the sun!
Be sure to mark this fun date idea off your summer bucket list!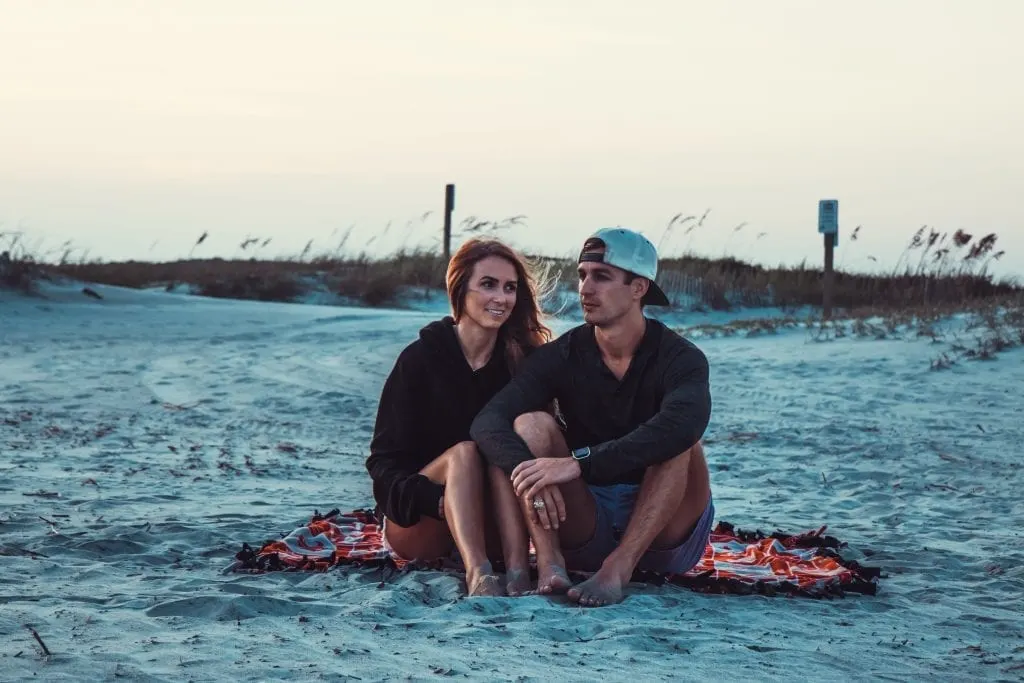 Go roller skating – Most roller skating rinks have pretty great prices, but if you're looking for something completely free for your date, be on the lookout for free skate nights! If you have your own skates and go on a free night, you can spend the whole date having a blast with your person for absolutely no cost. It's a great deal!
Play twister – This game is silly, but it can definitely get a little spicy! There are tons of different ways to add a little zest to the game, and playing it with someone you've definitely got the hots for makes for an awesome time. If you check online, there are bunches of fun modifications to make the game more fun, sillier, or hotter.
Find a free brewery tour – Spend some time searching online for a free brewery or wine tour near you. This is a fancy and fun date that will cost nothing at all! Plus, you'll get some free drinks out of it, so you're sure to have a fun time!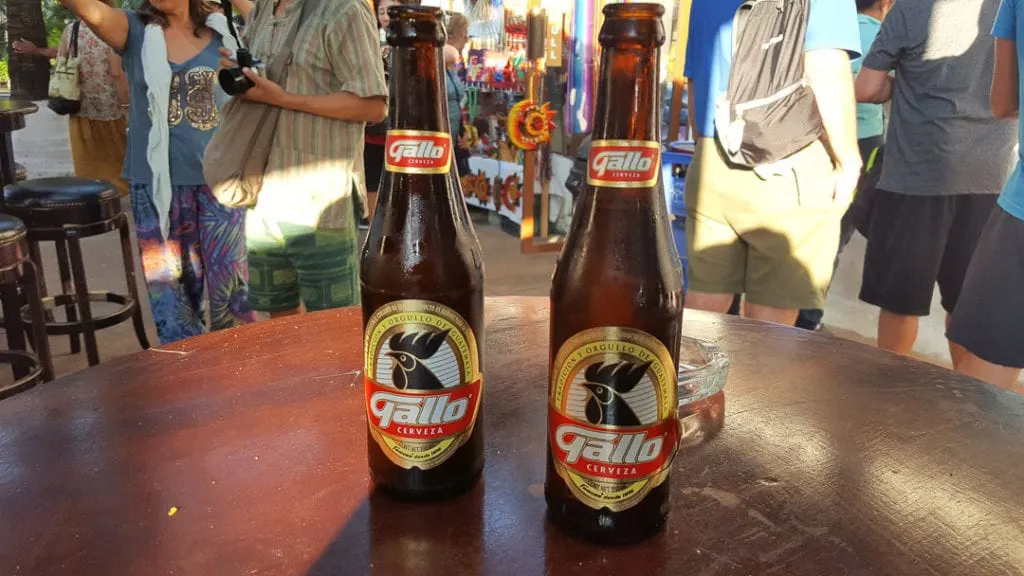 Test drive a fancy car – Maybe one of your friends has a super cool car that you've been waiting to drive for a while… and maybe they're willing to let you take it out for a spin! If you let them know you're trying to ball on a budget and impress your cute date they'll probably be more likely to let you borrow it. If they say no, don't worry – we've got 49 other free date ideas for you!
Go to a high school sports event – If you and your date love sports but don't want to drop $100+ on tickets, you can still enjoy the tailgating and the thrill at a high school event. Whatever your favorite sport is, go see a game at the local high school and cheer on the team! If you want to add a little silly fun, you can get decked out head to toe in the school's colors. Break out the face paint!
Teach a dog a new trick – If you two have a dog, teaching it a new trick can be tons of fun and super cute. You can even grab some little "obstacles" from around the house and make a course for them to go through!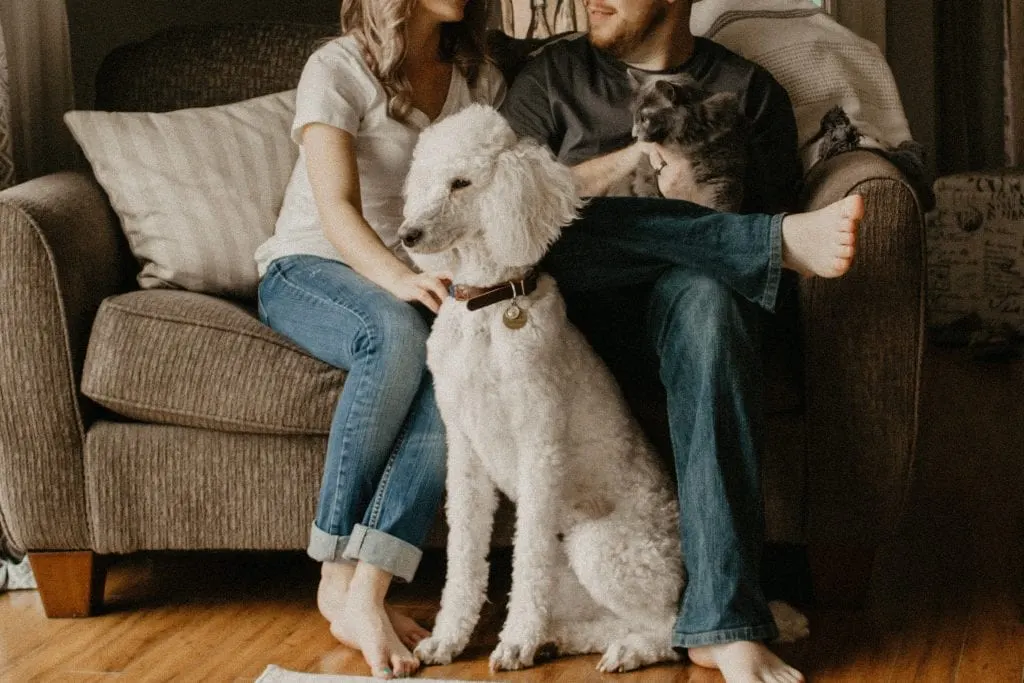 Feed ducks at the park – Grab an old loaf of bread or some crackers you have at your house and take a trip down to the local pond! You can sit by the water, throw food to the ducks, and talk about life. This date is a great way to end a stressful or difficult work week. Nothing is peaceful like cute baby ducks!
Play video games – Whatever your favorite game is, bust out the controllers and play a few rounds with your loved one! Try out a couple of different games, switching between your favorites and theirs, and keep a tally of who wins what. If Mario Kart is getting too competitive, you can always take a break to play something silly!
Visit a free art gallery – This is the perfect free date for people who appreciate the arts! You can go and learn about all of the beautiful art and make some really cheesy puns about how your date is the most gorgeous masterpiece. It'll be a great time. Bonus points if you get some super cute #couplegoals Instagram pictures!
Have a sand castle building contest – If your beach date is going well and you want to add a splash of fun, try grabbing a shovel, a bucket, and getting creative! Have a contest with your date and rate your castles on their creativity, liveability, and durability! Or, just ask a random passerby whose castle they think is best.
Free Date Night Ideas
Read Tarot Cards – This can be a super cool and interesting date if you're into this sort of thing. Set the mood, grab the cards, and look up what everything means. Hopefully your readings will be good ones! If you don't have any tarot cards lying around, you can always look them up online.
Go to a Free Concert – Find a park, bar, or theater that has a free concert going on and check it out! You'll get to listen to a new up-and-coming band, and maybe you'll find your new favorite artist! If not, at least you two will have a nice night of live music and fun. Plus, you'll get to sing and dance the night away.
Spend a date night at the museum – Museums are a great way to learn more about history, art, and science. If you and your date love to learn and explore new things, look around and see what museums are near you. A lot of museums don't cost anything to get in, so you can take your time walking, reading plaques, talking to your loved one, and enjoying the exhibits for hours.
Have a game night – Bust out your favorite board games or cards and get competitive! Board games are totally underrated, and if you've got some games you both love, this is an awesome free date idea. Keep score, fight to win, and battle it out, or enjoy a relaxing game of cards and a glass of wine. Whatever your style, a game date makes for a great free date night in!
Movie Marathon – Movie date nights are so. much. fun! Do you have a favorite tv show or movie series? Grab some popcorn, some candy, and snuggle in for a long night of your favorite films. Make sure to pick the movie beforehand so you can get straight to the watching as soon as the date starts. If you two love to nerd out over your favorite movie, you can even dress up in full gear and decorate for the marathon!
See the best nerdy date ideas
Give geocaching a go – If you've never heard of geocaching before, listen up! This date will be a blast and it is totally free! Download the geocaching app and go driving around looking for the geocaches and see what's hidden inside. Bring along some fun little prizes to put back in the box when you find it!
Go camping – Going camping is an awesome free date for a couple with a sense of adventure! Roasting marshmallows, enjoying the fresh air, swimming in a nearby lake or river, and snuggling up in the tent at night is fun and romantic at the same time. Check for beautiful campsites near you and go pitch a tent!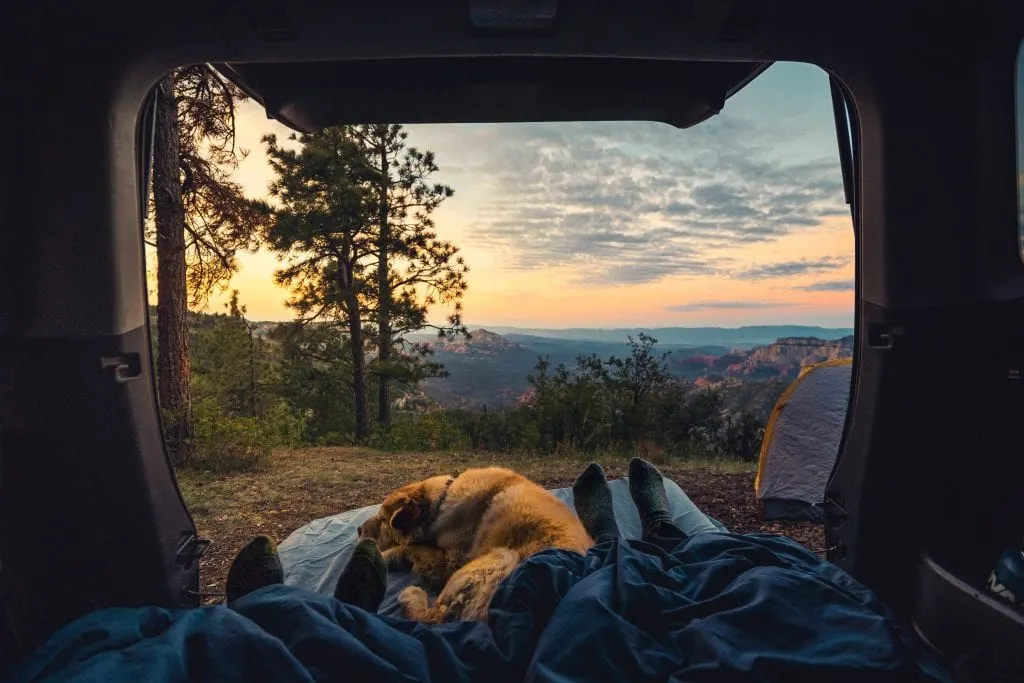 Have a poker night (maybe make it a double date!) – Grab some friends and put on your poker face for a night of fun and suspense! Poker is one of those games that everyone loves, so making this a double date is a great option. Whether you're bad at the game entirely or a poker-champion, playing the game with your favorite people is a ton of fun (and not a ton of money!).
Go to a trivia night – Restaurants and bars have trivia nights all of the time! There'll be some people there that do trivia every week and are masters, but no matter – trivia is fun whether you know all of the answers or none of them! There are also themed nights, like Harry Potter or 90s TV Show Theme Songs, so if you find a topic you know a ton about, you can show off your knowledge to your date.
Free Creative Date Ideas
Explore a new neighbourhood in town – Looking around town at the interesting neighborhoods can be a ton of fun. Hop in the car, turn up the music, and look at the beautiful houses! Exploring your town can be a lovely date as long as you've got plenty of snacks, good music, and cool places to visit.
Make a slip and Slide in the Backyard – If you've got a tarp laying around or anything you can pour some soap on and slide town, try this one out! Put on some bathing suits and get the hose water running down the slide. You can attempt to go down standing up, run and jump down the slide, or whatever other crazy tricks you can come up with!
Shoot some hoops – Find a local basketball court and go play a few rounds! If your date is sporty, you can play some 1v1, but if you're not feeling too competitive, HORSE is always a good option. You can always make it a double date to add to the fun!
Create a couples bucket list – This is so sweet! Sit down with a cute notebook or piece of paper and come up with some things you'd love together! They can be big things, like traveling or getting your dream jobs, or small ones, like visiting a new restaurant and planting some flowers. Whatever you have written down you can do together! Here are some fun couple things to do to get you started!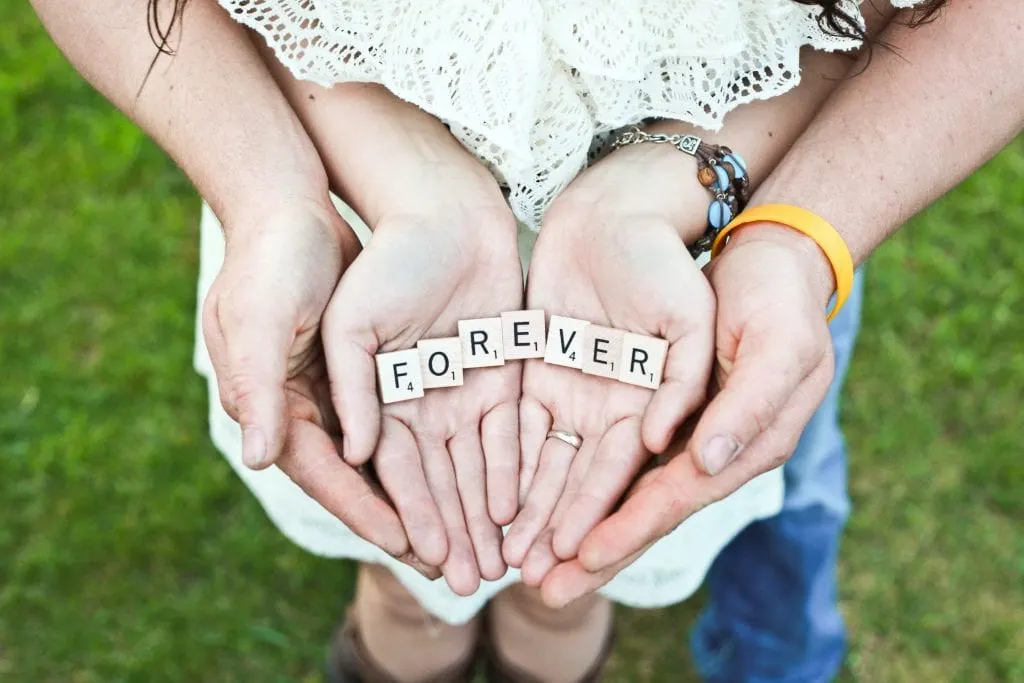 Have a karaoke night at home -YouTube has a ton of karaoke videos, so go find your favorite songs and sing along! You can belt out your favorite solo, or do some super cute duets. This would also be perfect to make a double date if you want to jam out with some of your friends! A super fun at home date idea!
Take a free class at a library – The librarians at your local library are always coming up with interesting new stuff to do. Since all of the library's services are free, you've got to check them out! Look and see if they're doing a class, and if it seems interesting, schedule a date! You'll learn something new and could find one of your favorite new dates.
Attempt to crack a Guinness world record – Look online at the big list and see which one seems at least sort of achievable. They can be completely outlandish or somewhat reasonable, but it's sure to be fun! If you want to add a layer of craziness, pick out the record for your date to try to break and let them pick out yours!
Free Romantic Date Ideas
Ask each other interesting questions or play truth or dare – This can be a fantastic way to get to know your partner better. If you don't know what questions to ask, or you're not the best at coming up with questions or 'truths' and 'dares', then here are a few to get you started:
Make a blanket fort and watch a movie – This is absolutely adorable, and is a guaranteed romantic night in. Take the couch cushions, the pillows from your bed, all of the blankets you have and get creative! Once your epic fort is built, pick out a movie you both love and enjoy your time together.
Go stargazing – Stargazing is such a cliche, but for a reason! It is so romantic! Lay out a blanket in the yard and look at the beautiful stars in the sky. There's something about looking at the infinite cosmos and getting to know your favorite person a little better that just seems so perfect.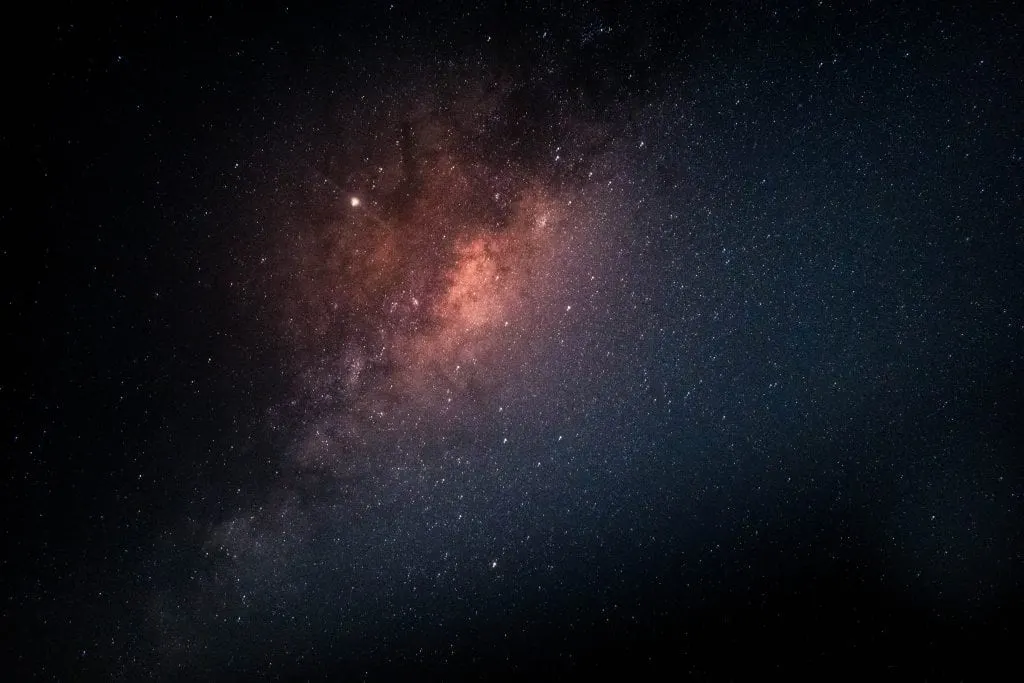 Set up a romantic massage room & give each other massages – Grab the candles, warm blankets, flower scented oils, and invite over your boo! This date is absolutely free and is a fantastic break from the hustle and bustle of the work week. If you're tired of 'dinner and a movie' dates, try this one out. Your date will absolutely love it.
Make a time capsule of your relationship – Be sure to find some little items and pictures that are meaningful to both of you beforehand – maybe the movie tickets from your first date or a takeout menu to your go-to place. Grab a shoebox or jar to fill with your very favorite memories and write the date you want to open it on the front! Keep it somewhere in the house, and in a year or so (however long you decided!) open it up and enjoy the memories. *Sigh* so romantic!
Have a competition of who can make the best meal of what's in the fridge – Go full-on Food Network and compete to make the best dish. Add fun rules, crazy ingredients, and interesting advantages to really spice up the competition! This free date rocks because you can just use whatever you've got around the house and enjoy a night full of fun and food!
Looking for More Date Ideas:
If you are looking for more date ideas you might also like to check out:
Save to Pinterest!