Looking for morning date ideas? Great you have come to the right place.
While many of us may schedule in a weekly date night, morning dates are somewhat less popular. But why should they be? If you're an early bird and love getting up at the crack of dawn, rather than staying up late, you may prefer the idea of a morning date rather than the usual evening date.
Here are some some of our favorite early morning date ideas to get you started:
30 Fun Morning Date Ideas You Should Tick Off Your List
1. Try out a new brunch spot
If you want to step out of your usual date night routine, scheduling a brunch date is one of the best fun morning date ideas! Brunch has been becoming increasingly popular lately, with more and more brunch spots opening up.
Do a quick search and see if there are any new brunch spots in your location or close that neither has tried. The adventure of trying something new will be a nice change. Not to mention brunch is pretty casual, so you get to be comfy and cozy.
However, brunch is generally only on Sundays at most locations. Sometimes restaurants will offer it on Saturday and Sunday, so call ahead to make sure you know the brunch hours.
2. Make brunch together
Make it yourself if you don't feel like being around other people and fighting a brunch crowd. You can go to the grocery store together and get the ingredients, a fun bonding experience.
Ensure you have all the equipment required for the things you decide to make and involve your partner in deciding on the menu. Cooking together is such a fun activity for couples to do together, and it gives you the chance to get to know things about each other you may not have discovered on your evening dates.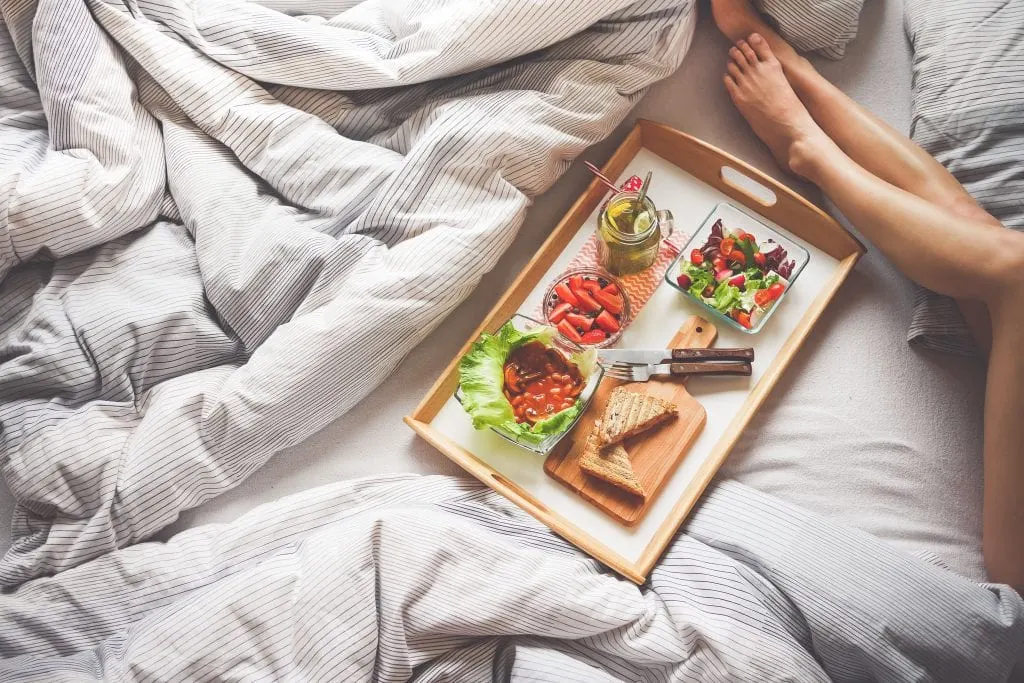 3. Hit the golf course
Golf is an excellent hobby for couples to get together, and morning time is the perfect time to get your hole in one. Don't worry if you don't have golf clubs; most golf courses have golf clubs available to rent and other things you may need. You can pack a cooler with some of your best sandwiches to impress.
If a regular golf course isn't your thing, see if there is an entertainment facility in your area that offers golf. These facilities provide semi-outdoor golf so you won't be scorching in the sun, and the computer keeps score for you, so you don't have to know what you are doing.
The best part about these places is that they also serve food and beverages, so you won't have to worry about bringing anything but fun.
4. Go to the beach
Beaches are romantic, with the beautiful waves crashing on the shore and the sparkling sands. It is stunning in the morning and makes for one of the most epic morning date ideas!
You can grab breakfast and arrive in time to watch the sunrise, or you can add this in after you grab some delicious brunch. One of the best breakfast date ideas.
Keep in mind that unless it is not the hot season, the longer you wait to go, the hotter it will be. That is totally fine; just remember to dress and plan accordingly. You could even plan to make a day of it and get to know each other over some beach fun.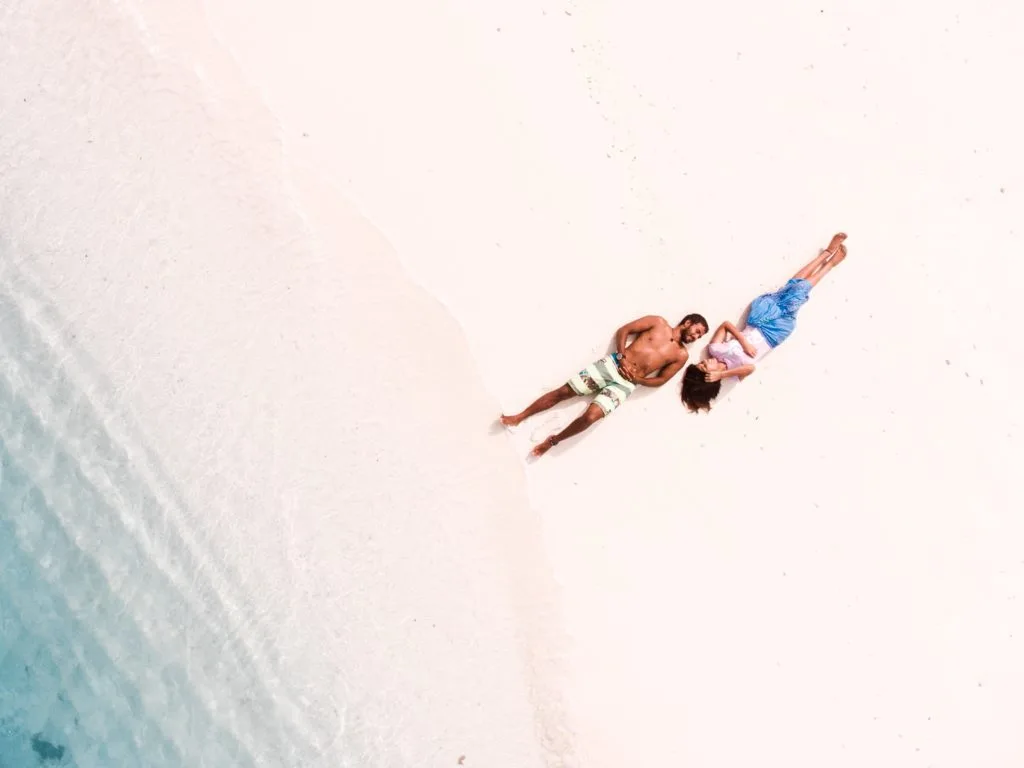 5. Get moving with a run or walk
Get in some exercise and release some endorphins together by going for a run or a nice walk. Exercising with someone can significantly boost your mood and promote a healthy lifestyle. It can also open the door for deep, meaningful conversation, which will be a bonding experience for the two of you.
Remember to have fun and not be overly competitive, or it could do more harm than good. Overall, exercise, in general, makes a fun morning date idea regardless of which exercise you do together. If running or walking is not your thing, you can try yoga or another gym class for your morning date.
6. Grab some coffee and watch the sunrise
If you are not the breakfast type, simply grabbing some coffee and finding a beautiful place to park and watch the sunrise can be so romantic. Start the date by grabbing a coffee from your favorite spot or trying their favorite coffee if it differs from yours.
Watching the sunrise is the perfect way to get to know each other over a delicious cup of coffee while sharing a conversation and seeing nature in one of its most beautiful states. You will have a natural glow brighter than the sunrise, which is very attractive.
7. Rent a boat
If you have a marina in your location or close by, renting a boat is the perfect fun morning date idea! Make sure you rent one in advance because they may not have any available the day of due to high demand.
You only have to have a regular driver's license to drive a boat in most places but check your local laws to confirm. The earlier you get out in the water, the more time you will have to enjoy yourself without many people on the water, allowing the two of you time to learn the ropes without being overcrowded.
Boats are super romantic. There is something about how the cool, crisp morning air feels on your skin when you are out on the water. Don't forget to pack sunscreen and pack some lunch unless there is a marina with a restaurant nearby.
8. Schedule a hot air balloon ride
Gorgeous views of the ground from high above make a hot air balloon ride a stunningly fun morning date idea! See the world beneath you like birds do as you cuddle close to your partner right after dawn.
You guys will drift along with the wind and cuddle up close as the balloon glides through the dewy morning air. Hot air balloon rides are one of the most romantic outings a couple can take together. Just make sure you wear layers. It can go back and forth between being cool and warm, so you will want to wear something with a light jacket you can take off and put back on as you need to.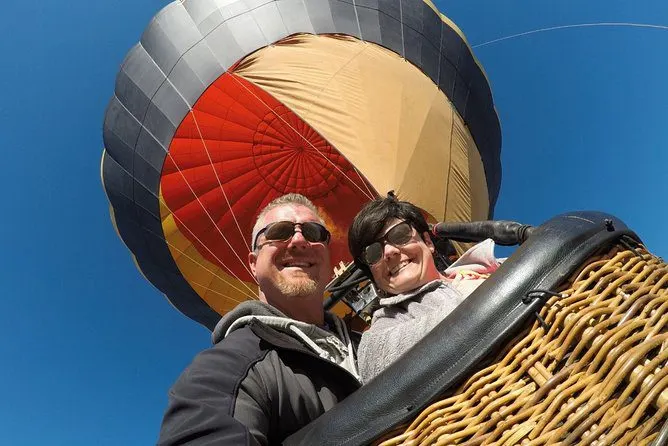 9. Pick out fruits and veggies at a farmer's market
Going to a farmer's market together will make a memorable experience for both of you. Mornings are the best time to go to a farmers market because they haven't had a lot of traffic yet, so you get the first pick of farm-fresh fruits and veggies.
Before making brunch or lunch together, you could even base the menu on what items you picked up at the market. Did you find some big, juicy tomatoes? Make a bruschetta. You will have a blast and get to know some of each other's likes and dislikes.
10. Go on a scenic drive
Early scenic drives can be one of the best morning date ideas, and it is also one of the cheapest. Grab some breakfast from a drive-thru and pick a road with some amazingly scenic views.
Even if you live in a big city, you can drive through some gorgeous neighborhoods or make a more extended trip outside the city limits. Car rides are great for quality time because they are just the two of you with very few distractions.
Take turns picking songs you both love, and take time to get to know your date a little better. Whether you just started dating or are married, spending time together on a scenic morning ride is a great way to strengthen your relationship.
See more: how to impress a girl over text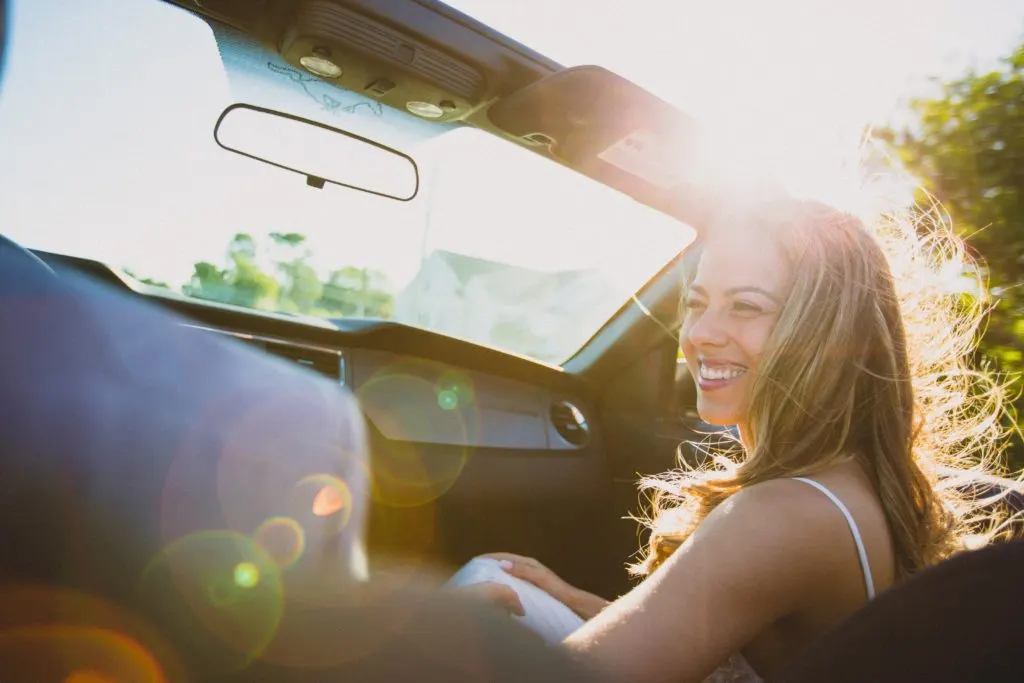 11. Take a morning class together
There are so many classes available to take, and most of them are in the morning. Art classes, pottery classes, and even cooking classes are super fun ways to learn and grow together.
You could also discover a hobby you can enjoy together by trying out a class you both show interest. Make sure you sign up for the correct classes based on your experience level and check to see what you need to bring to prepare yourself.
12. Get tickets to a baseball game
Ball games are so fun and fabulous for a fun morning date. Check out some tickets for an early ball game in your area, and try to order enough in advance to get decent seats.
If you sit too far back, you may not be able to see much. Even if you are not into baseball, the excitement of fans and the smell of hot dogs create an incredible experience. If both of you prefer another sport with early games, this would be a great option.
13. Walk through a botanical garden
Next on the 30 fun morning date ideas are taking your date to a beautiful botanical garden. Botanical gardens are so very romantic, and it is one of the best places to go on a date. Mornings are an excellent time to visit a botanical garden.
Experience the beautiful flowers soaking in the early morning light and enjoy the cool, dewy air on your skin. Don't forget to walk through the roses on your visit; roses are known to be the most romantic flower of all.
14. Hit up yard sales
If you are looking for a way to get to know someone, try yard selling as a fun early morning date idea! You get to see what whacky things they think are cool, and you both may walk away with a few things.
The best part about this is it is relatively inexpensive, as most yard sales are solely to get rid of things around your home and sell them at meager prices. Yard sales tend to start pretty early in the morning, so you still have time to grab brunch or lunch and talk about your fun experience after hitting up all of your local yard sales.
15. Go to the zoo
Seriously, who doesn't love a zoo? The zoo is a super simple morning date idea, and it will be a memorable one. Visit all of the animals while getting to know one another.
You would be surprised what you can learn about someone while walking by a lion's den or watching an elephant in its habitat. Regardless of your stage in your relationship, zoos are a great way to have some fun and relax together.
You will likely be at the zoo for a while, so make sure you bring water if the zoo allows it and eat something before you arrive if they don't offer food there.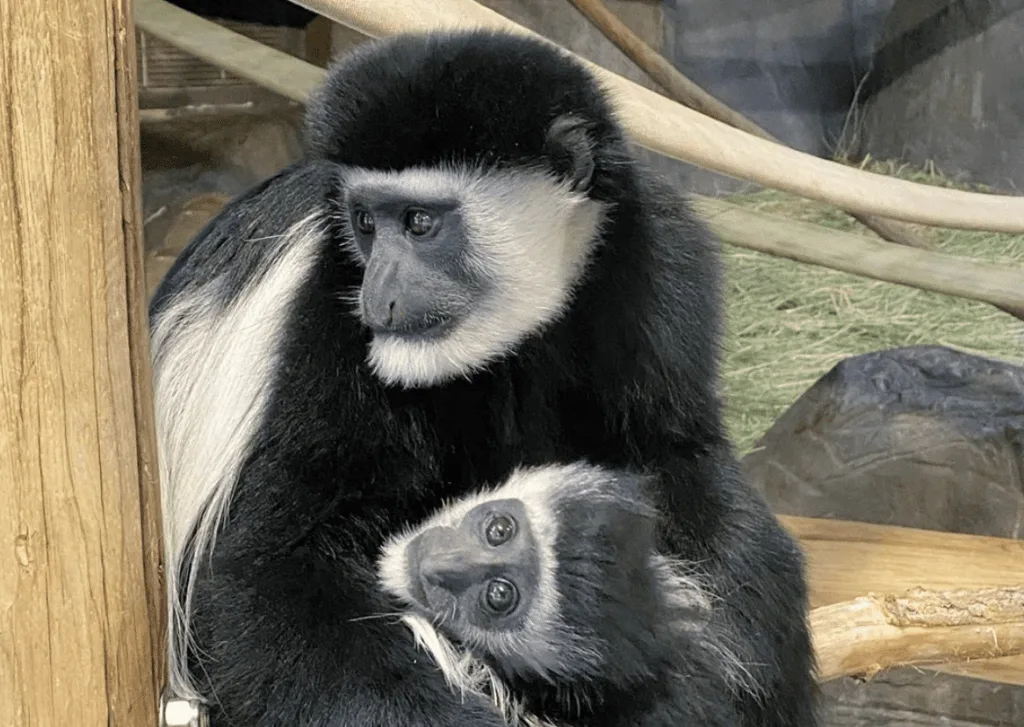 16. Go to an aquarium
Aquariums are a great family day, and the best part about getting there in the morning is you can bypass the big crowds. It's almost as if it be just the two of you there. Most aquariums I've been in have low lighting, which makes it super romantic there's something about ocean life that's very mysterious.
The two of you can point out the funniest looking fish you can find, and you can talk about which ones you think are the coolest. Sharing your thoughts and ideas about what you see and learn about helps you learn about each other more.
The perfect rainy day date idea!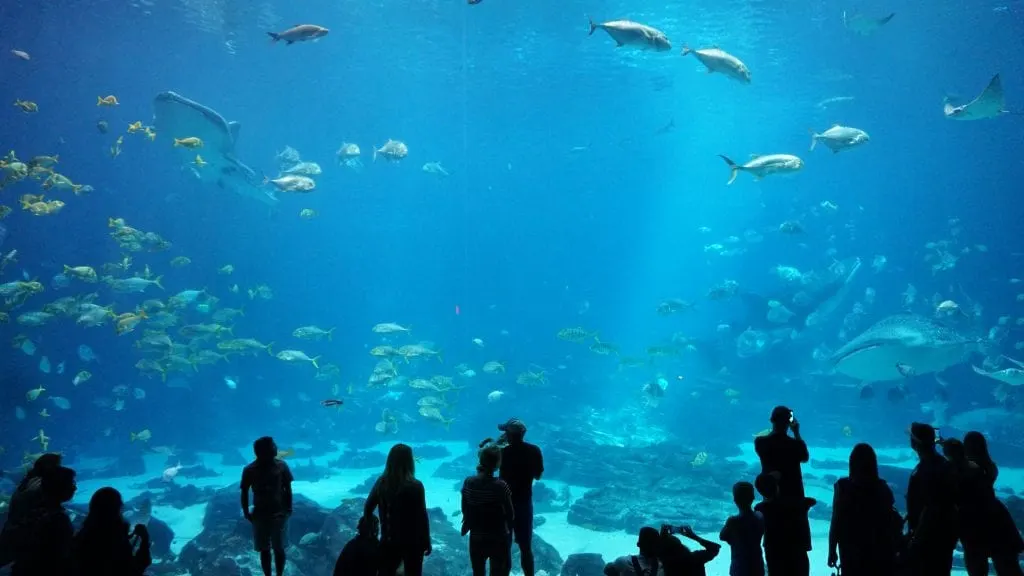 17. Order brunch and watch classic movies
If you're more of a homebody, try ordering lunch to go or getting it delivered. Both of you can eat delicious brunch in your PJs and watch your favorite classic movies.
The brunch and classic movie date will likely turn into an all-day movie-watching date, and it's a perfect time to snuggle up and be lazy together. A date like this also helps you get to know their favorite movies, which tells a lot about their personality. Be sure to stock up on some yummy snacks that you both enjoy.
18. Go rock climbing
If you love to be adventurous, give rock trying to give rock climbing a try for a fun morning date. I wouldn't recommend going rock climbing unless you or the person you're on a date with has a lot of experience and is knowledgeable about rock climbing safety.
There are plenty of activity centers and malls that offer an indoor rock climbing experience. Rock climbing is also a form of exercise, so it will get those endorphins pumping. You'll have so much fun you will remember this date forever. Get some ice cream together afterward for a truly memorable experience.
19. Watch the sunrise with a picnic at a park
Tons of beautiful parks create the perfect atmosphere for a morning date. You could put a few different things together to make the ideal breakfast picnic.
Grab some muffins and throw in some yummy croissants and juicy fruits. If you want to go the extra step, put yogurt in little mini containers, add some granola and fruit, and you've got yourself a parfait.
Any way you decide to go, watching the sunrise together in the park will be super romantic, and that's why it's one of the 30 fun morning date ideas.
20. Check out a museum
If you love history, museums are a perfect way to go. Because there are so many fascinating things to look at and stories behind them, you will never run out of things to discuss.
You could even check out their website and do a little bit of research beforehand to know more about the history of the objects. Your date will be impressed by your knowledge, and you will be more confident from your lesson.
Art museums also make a fun morning date idea! Get to know each other while admiring beautiful art pieces and talk about what they mean to you.
21. Go Ice skating
If it's wintertime, or if you have an indoor ice skating rink, definitely try this fun morning date idea. Ice skating is so much fun, and the two of you will have a blast racing each other and seeing if you can do any cool skating tricks. It is also very romantic.
Because it is so cold, you have a reason to snuggle up to each other to stay warm. Most indoor skating rinks also offer hot cocoa and coffee to warm you up when you get a little too chilly. Don't forget your gloves!
22. Create Lattes at home
If you have an espresso machine or the means to invest or borrow one, this is one of the most creative morning date ideas.
Just find some different flavored syrups. If you can not find them locally, you can purchase them online from many other online retailers. Popular syrups include mocha, vanilla, and caramel.
However, I would get a few more flavors to allow the two of you to get super creative and come up with different concoctions. This date allows time to bond and get an idea of each other's likes and dislikes regarding flavors.
23. Go horseback riding
If you share a love for animals, horseback riding would be an excellent experience for you and your date. With the help of a tour guide, you'll take a scenic ride through gorgeous trails and maybe even learn a little along the way.
I don't recommend horseback riding if you fear heights or large animals. Horses can sense fear and may not react well to you. Overall, horseback riding is an enjoyable activity for your fun morning date. Just make sure you book in advance and keep in mind there may be some questions to answer and forms to fill out.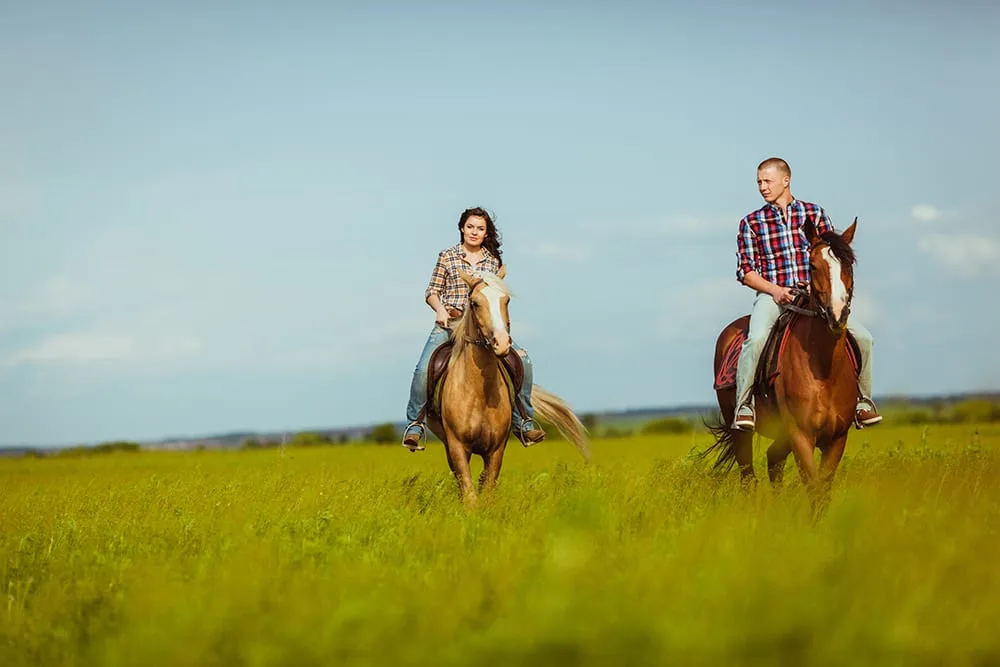 24. Pick blueberries
What could be more romantic than walking through a field of beautiful juicy blueberries and getting to pick them as you go?
The best time to go blueberry picking is from late May through mid-August. However, this will differ depending on your climate so just check with your blueberry farm to make sure they are open when you want to go. Mornings are the perfect time to go blueberry picking, and it's one of the best fun morning date ideas for you and your date.
25. Get a green thumb
Get your hands a little dirty and plant something together. You can hit up your local nursery and pick up some flowers or plants that you like that you both enjoy.
I recommend searching before and finding out which flowers and plants are best for your location and climate. I would also check on the season and make sure the flowers are ok to plant when you're planting them. Gardening together gives you plenty of time to talk to each other and can open the door for some awesome conversations.
26. Go bowling
Bowling is always fun, and you get better prices in the morning. It's also less crowded, so you'll actually be able to hear each other versus a bowling date night where the music is playing at a high volume, and the people around you are talking so loudly you can't even hear each other.
This also requires a lot of physical activity, which will boost both of your moods. Most bowling alleys offer food but check with your bowling alley to make sure that it is served all day. Otherwise, you may want to grab breakfast before you go.
27. See a matinee
Is there a movie at the movie theater you've been waiting to be released? Instead of your typical dinner and a movie date, have a matinee and lunch date instead.
Matinees are great because everything is a little cheaper, so you can splurge on the large popcorn and soda for the two of you to share and maybe even touch their hand a little.
Some matinees even start as early as 9 o'clock, so the two of you can try out that awesome new lunch spot you've been dying to go to after the movie.
28. Have an all-day movie marathon.
All-day movie marathons are a fantastic way to have a fun morning date. All-day movie marathons work best with movie series that have more than three movies. Whether action-packed or cheesy romantic comedies, an all-day movie marathon is a blast.
Make sure you're prepared to either cook, order dinner for delivery, or have plenty of snacks available for the day. If the two of you have a favorite TV show series, this would be just as fun!
Going back and watching something both of you have seen before will be fun because you can talk about all the things that you missed the first go around. This is also a great excuse to stay in your pajamas all day.
29. Take a road trip
Taking a road trip is a super fun morning date idea! You can decide where you want to go in advance or write down a few neat places and pick them out of a hat.
This date can be as spontaneous or as planned as you want it to be. Look at places that are far enough away that you wouldn't normally drive that far to, and see what attractions and other fun things there are to do there.
If you want to keep it simple, you could just plan a road trip to get lunch at a place you don't have at your location. However you want to go about it, road trips are a great way to get to know someone.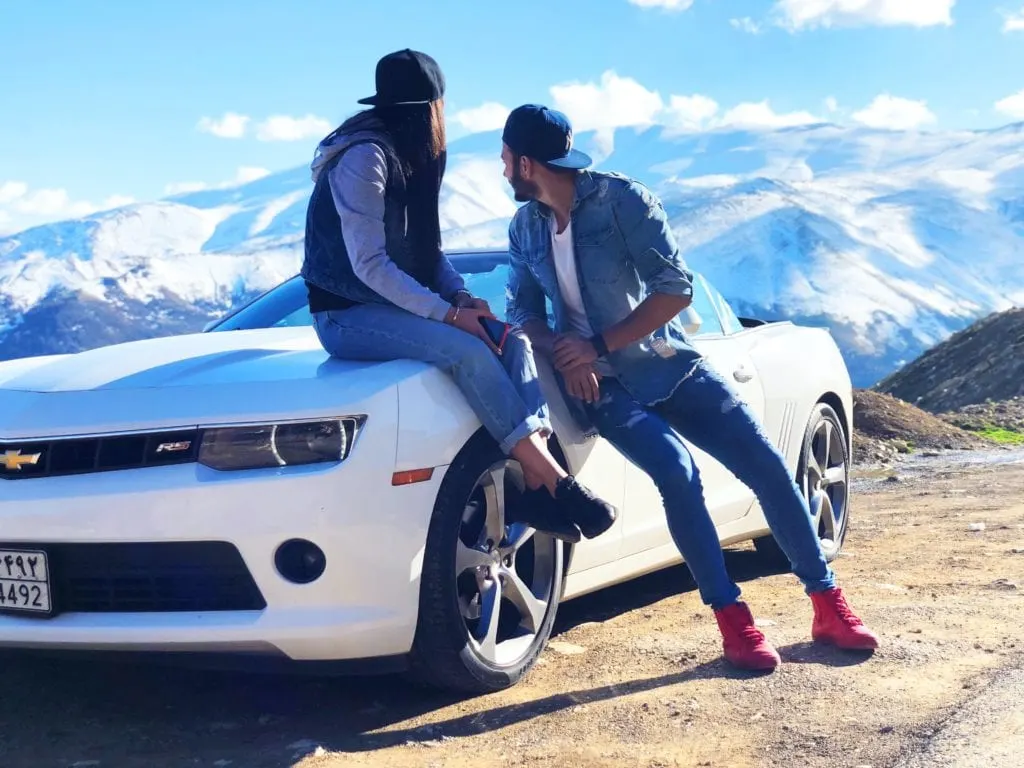 30. Play games at an arcade
This out-of-the-box date may be one of the most fun morning date ideas! Get a bite to eat, then hit up an arcade as soon as it opens. You will have so much fun together seeing who can get the highest score on the skee ball machine or who can get the most tickets.
Arcades make an awesome date because you can really get to know someone's personality and see how competitive they are. If the date goes well, you can even use your tickets to get each other a cute prize that will keep this awesome memory in your mind forever.
****
More dates: