Looking for fun and cheap summer date ideas? Summer is the best time of year for dates. The sun is shining, the birds are singing – the perfect conditions for love and dates! And we have 50 of them for you. So here it is folks – Fun Cheap Summer Date Ideas that won't break the bank!
And while we are on the topic of dates ideas you might also like to check out:
50 Fun Cheap Summer Date Ideas
Summer dates don't have to be expensive! Here are 50 Fun and Cheap Summer Date Ideas for you this summer. You might also like to check out our summer bucket list for couples!
1. Make a date for a pool party
A pool party is a great way to stay cool this summer and have a fun time with your date (and friends if you want to include them).
Whether it's pool volleyball, Marco Polo, or just enjoy the sun's rays, you know you can have a good time at the poolside.
2. Have a picnic on the beach
Create a romantic atmosphere with a picnic for two on the sandy beach.
A beautiful sunset, lantern lights with the moon up above, wine, and romance in the air. Oolala.
A perfect fun and cheap summer date idea if I do say so myself.
3. Go Water skiing
If your more of the adventurous type, make a date out of water skiing.
The wind whipping through your hair, adrenaline flowing through your veins.
Makes for a fun date.
If you've never been before ask your experienced date to help you out with the know how and some pointers.
Once you get the hang of it, I'm sure you'll enjoy it.
4. Try your hand at surfing
Take some surfing lessons, together, or if you already know what you're doing, make a date out of a surf day.
Stay cool, hang loose, and have a totally tubular time as you two rock the waves together.
Then lay on the beach and sunbathe as you watch the sky turn fiery colors as the sun sets and things get close.
5. BBQ at the Lake, a great fun & cheap summer date idea
Get out the burgers, hot dogs and kabobs and BBQ at the lake!
Grilling is a great and cheap way to make the most out of a beautiful summer day with your date.
It works great with the two of you, with kids (if either of you have any), or with family.
When there's grilling involved you can probably bet on having a real good time.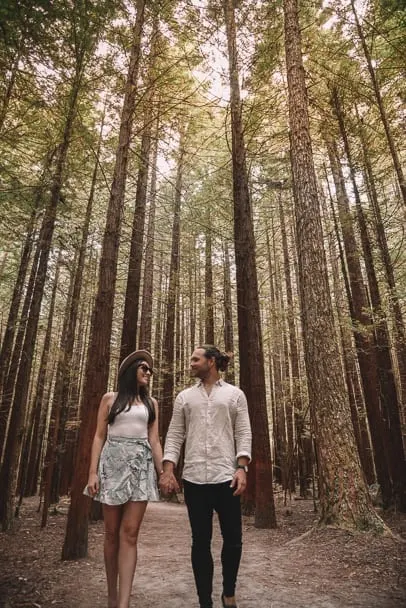 6. Do painting or a pottery class
Summer is a good time to take one of those painting or pottery classes that include wine or other alcohol (painting with a twist?–of a corkscrew).
Make a beautiful picture or piece of pottery and enjoy sipping wine as you laugh and get artsy and messy with your date.
7. Ice cream date
Take your date to an ice cream parlor.
Waffle cone, regular cone, one scoop, two scoops, dipped in chocolate or covered in sprinkles, have it your way with your favorite Ice cream.
Don't have a favorite? Ask for samples of the kinds they offer and discover a new favorite. Stay cool and keep money in your pocket with this summer date.
8. Visit the aquarium
Go visit the aquarium for a date this summer.
I love looking at all of the amazing creatures. Petting or feeding them is pretty cool too.
This is a date that's fun, yet cheap, and also makes you aware of the things that have to live in this world other than ourselves.
I leave the aquarium ready to make a difference in our environment when and where I can.
The aquarium will inspire you and allow you to have a ton of fun with your date.
9. Paintballing!
If you both can take a little pain while having a ton of fun and competition Paintball in is the way to go.
You and your date and some friends team up and conquer the mountain! Hoorah!
One of the best summer date ideas invented!
10. Jump city time!
Have a blast and stay in shape while you jump around and feel young again (or continue to feel young).
An affordable summer date that is loads of fun.
11. Flyboarding
Never having been Flyboarding myself, I've always wanted to try it out.
It's probably a little more in the expensive side of affordable, but it would be a date well worth remembering no matter what happened.
Don't forget to record your experiences and laugh at yourself later.
12. Go Jet skiing
If you love going fast and getting wet, jet skis might be a great option for you two.
Enjoy tons of fun together as you and your date race through the water (or enjoy some closeness and share a jet ski.)
Catch some air by jumping waves and scream at the top of your lungs as you come back down. Woo! What a thrill!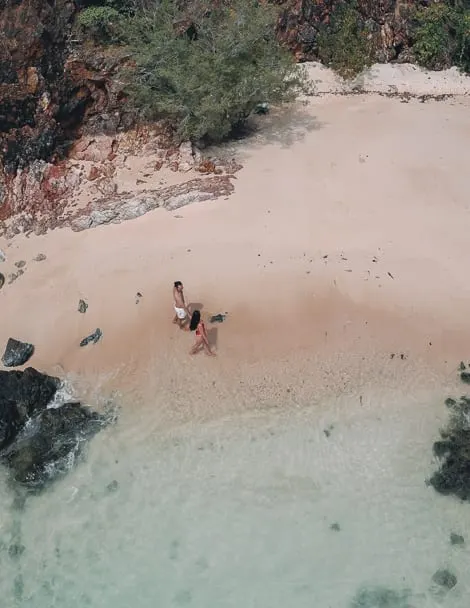 13. Berry picking
Mulberries, strawberries and blueberries are a summer treat.
Make fruit pops, berry lemonade, berry preserves or a tasty berry pie together.
This is a cheap way to enjoy the essence of summer with your date.
14. Have a lunch cruise
If you or your date happen to have a covered boat of some sort (preferably a pontoon or something similar), take it for a ride on the lake.
Throw a lime over the end as you guys chat about life as you sip on margaritas.
Don't forget to pack a nice lunch and make it the perfect affordable date.
15. Enjoy a day of golf
If you both like golf or want to learn, golf is a nice, and affordable way to get outside and enjoy the summer rays.
Don't forget to hydrate and keep water with you.
16. Have fun at a concert
Whether it's an Indoor or outdoor concert, it's bound to be fun.
A concert can be an affordable way to have fun and share something you both like this summer.
Most concerts are affordable as long as you stick with the tickets and a tshirt each.
Share a happy couple snap on Instagram and make sure to add a couple quote from our guide.
17. Go Horseback riding
If you love horses, or would like to try horseback riding take a trail ride through the woods to cool off and enjoy time together.
Horseback riding lessons are pretty affordable, if you need to learn to ride before you take a trail ride.
Trail rides usually last 30 minutes to an hour and can cover some beautiful country as you, your date, and your horses enjoy the ride together.
18. Fishing
If you grew up in the country, this is probably a must for a date. Fishing can be fun and enjoyable.
Take a boat out or stand on the shore and practice your fisherman skills together.
19. Bike Riding
Early summer is a perfect time for a bike ride together. I love seeing all the fresh new green foliage coming in. It fills you with energy and life.
20. Go to a water park
Have some fun with your date at a water park to cool down make the most of the summer time.
Try all the slides (even the ones that kinda scare you).
21. Hang at the pool
If you like it more laid back, chill in the pool.
Float on some pool noodles and enjoy talking to each other or play games.
22. Drive a dune buggy
I've always wanted to try this. It seems like so much fun and can be affordable.
Have some screamin' fun jumping those dunes and living life to the fullest.
23. Dirt bike dune jumping
Same principal here as the dune buggy, only for a more brave soul than I.
Have a blast jumping dunes and practicing tricks on a dirt bike.
24. Make a beach collection
Start a beach collection together by collecting shells, rocks, star fish, and other things you find on the beach. Maybe you'll get lucky and find a clam with a pearl inside!
25. Take a nature walk or hike
Enjoy summer beauty in the shade as you take a walk on a nature trail. Take pics of the wildlife and landscape as you enjoy the laid back pace of things.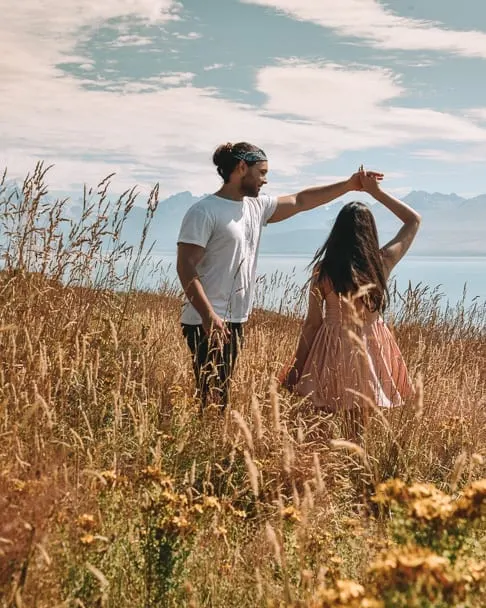 26. Fly Kites
This is an actual sport!
Try your hand at flying a kite. It's a lot more fun than it may sound once you get it off the ground.
It takes skill to keep that thing in the air.
27. The arcade
Have fun at a quarter arcade playing games like pacman, terminator, jurassic park, and tons more.
You can spend hours having fun, cooling off from the heat in an arcade.
28. Scrapbooking
Make a summer scrapbook together of all your summer adventures!
A great and cheap way to spend a date day together.
29. Write a story together
If scrapbooking isn't for you, maybe writing about your adventures together is!
It can be even better if you can illiterate your story with funny pictures.
30. Get out the board games
Play board games like Monopoly, Catan, Life, Risk, Firefly, or any other you enjoy.
This is a great way and a very cheap way to have a date together.
31. Balloon Fight!
Help cool each other down by having a balloon fight! Weather it's just the two of you or with friends, a balloon fight is always something to look forward to.
32. Have a water gun fight
Not good at aiming with water balloon? Try a water gun! Get to biggest one you can find and soak that person who seems out to get you with those water balloons of there's.
33. Ballroom dancing
Try Waltzing, swing dancing, the foxtrot, or the tango.
There's bound to be one ballroom dance style you'll find you enjoy. Try them all and find the one you like as you twirl around the dance floor with your date.
34. Meet at the dog park
Have dogs? Meet up with your date at the dog park and play Frisbee or fetch with your furry friends.
You can tell a lot about a person by the way they treat their dog.
And them being a dog person is a good way to see how affectionate they can be (or how weird).
35. Karaoke Night
If you both love to sing, have a karaoke night where you can sing duets, or sing one at a time.
If you feel brave enough, sing at a bar. Or if you tend to be a little shy, have a karaoke night at your house.
Singing is fun and can lead to hours of fun together.
36. Go dancing
Make a homemade dance floor in your backyard, go tailgating, or dress up and get out there.
Make a playlist for the occasion to make the mood perfect.
Candle light, or hanging decorative lights hanging over the dance floor.
Look up different ways to do it and make it your own and enjoy the night.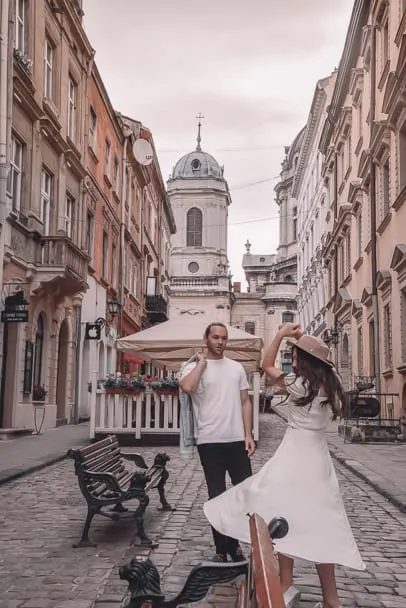 37. Decorate
Maybe both of you are the artsy/creative type.
Why not try your hand at painting decorative rocks to line your flower bed or garden?
Flowers, inspirational quotes, pictures of memories together, or whatever else you can think of.
It can be a fun, affordable, and a cute date together.
Throw in some Pepsi and sandwiches as you paint and it'll be perfect.
38. A dollar theater movie
My mom would take us to these when we were kids. We loved this special treat.
Dollar theaters are a good way to enjoy a summer date together without breaking the bank. It makes buying concessions a bit less painful too.
39. Visit the zoo or safari
Visiting the zoo is always a fun way to spend a summer date.
Looks at cute animals, feed them, buy ice cream, or a slushy to stay cool.
Safaris are even cooler since you get to get closer to some of the animals, like the baby tigers and lion cubs.
Wear sunscreen! (Low spf if you want to try for a nice tan without the leathery skin and freckles. )
40. County and state fairs
Visit the state or county fair!
A summer treat like no other, a state or county fair can be tons of fun and affordable. Win prizes, eat cotton candy or chili dogs, and enjoy the rides together! (Just be sure to let that chili dog settle before riding the crazy rides.)
41. Frisbee golf anyone?
Frisbee golf is a fun and super inexpensive way to spend a date.
Play a few rounds of Frisbee golf and then cool off by buying an ice cream cone from the local ice cream truck (who says it had to be just for kids).
42. Play some croquet
My family loves this game.
It's surprisingly more challenging than it looks to hit a ball through a wicket with just a wooden mallet.
Play with friends, or just the two of you (fewer players makes the game go faster and you don't have to be frustrated as long when you make a bad shot).
You can spend hours playing this addicting game.
43. Learn something at a free Museum
Find a free museum near you and enjoy your date by enriching your knowledge of a subject you know little or nothing of. Or revisit it to relive the history and stories that are held therein.
And free is always affordable.
But since it's free you can always buy a little something at the gift shop to remember the visit.
44. Go bowling
It's an easy sport anyone can play. It's fun, and easy on the wallet even with snacks and drinks.
Fun, indoors, and a challenge.
You and your date should have a lot of fun.
45. Browse a farmers market
Water melon, cantaloupe, fresh tomatoes for sandwiches, and apples for Apple pie.
You can find so many good, healthy, or unique things at a farmers market. It'd even more fun when your date tags along to help you browse.
Buy some fresh produce and together make a summer feast.
46. The 4th of July Festival
Who can miss out on independence day?! Buy some fireworks and light them off together or with family and friends as you all celebrate the day together.
Or if you'd rather just watch, find a fireworks show near you and pull up a couple chairs.
(Don't Forget the funnel cake, fried green tomatoes and lemonade! )
Enjoy your independence day and have a happy fourth of july!
47. Fireworks on the lake
If you enjoy a quiet evening when it comes to the 4th, then why not take your boat out (our rent one) on the lake and make a nice time of it.
Drink cold beverages, cold finger foods (or pizza), talk, laugh and cuddle as you wait for the fireworks to start.
48. Plan a motorcycle trip
If your date has a two seat motorcycle, why not go for a ride as a date?
Visit a place you've made memories and relive them together. Or make new ones.
Make a day of it as you enjoy the summer scenery.
49. A theatre showing
Cirque du Soleil, sound and sight Theater, or a Broadway musical, there are many live theaters that beckon for your time and attention.
It can be affordable, and something to look forward to this summer with your date.
50. Visit the library
You can rent movies, comic books, audio books, or just the classic book with paper pages. Don't underestimate your library for not having everything you need to have a perfectly cute, and affordable date.
Just sit and lounge in a quiet place together, or take some movies or comics home to enjoy together.
The library is a great place to go and hang out this summer.
So let us know which is your favourite Fun Cheap Summer Date Idea in the comments below.
Save these Fun, Cheap Summer Date Ideas to Pinterest
[/et_pb_text][/et_pb_column][/et_pb_row][et_pb_row admin_label="Row"][et_pb_column type="1_3″][et_pb_image admin_label="Image" src="https://coupletraveltheworld.com/wp-content/uploads/2019/06/Date-Ideas-for-couples-in-Summer.png" alt="summer date ideas" show_in_lightbox="off" url_new_window="off" use_overlay="off" animation="left" sticky="off" align="left" force_fullwidth="off" always_center_on_mobile="on" use_border_color="off" border_color="#ffffff" border_style="solid"]
[/et_pb_image][/et_pb_column][et_pb_column type="1_3″][et_pb_image admin_label="Image" src="https://coupletraveltheworld.com/wp-content/uploads/2019/06/Fun-Summer-date-ideas.png" alt="Fun Summer date ideas" show_in_lightbox="off" url_new_window="off" use_overlay="off" animation="left" sticky="off" align="left" force_fullwidth="off" always_center_on_mobile="on" use_border_color="off" border_color="#ffffff" border_style="solid"]
[/et_pb_image][/et_pb_column][et_pb_column type="1_3″][et_pb_image admin_label="Image" src="https://coupletraveltheworld.com/wp-content/uploads/2019/06/fun-cheap-summer-date-ideas-for-couples-in-love.png" alt="fun-cheap-summer-date-ideas-for-couples-in-love" show_in_lightbox="off" url_new_window="off" use_overlay="off" animation="left" sticky="off" align="left" force_fullwidth="off" always_center_on_mobile="on" use_border_color="off" border_color="#ffffff" border_style="solid"]
[/et_pb_image][/et_pb_column][/et_pb_row][/et_pb_section]