Notice: This "What to do in Virginia Beach" post is sponsored by Hotels.com
Wondering where you should travel to next? As we all have been cooped up so long, the beach is the perfect place to travel to satisfy your wanderlust cravings and need to get out and about again!
Here are 5 reasons (and things to do in Virginia Beach) – making it the ideal destination for your next, much anticipated vacation.
What to do in Virginia Beach?
An up and coming travel destination for domestic travel, Virginia Beach is a perfect place for a beach vacation with 35 miles of pristine coastline jam-packed with fun activities to enjoy.
Pre plan your trip to Virginia Beach by checking out accommodations for all types of travelers prior to your trip!
Explore some of the best beaches in the USA
If you love a good beach, the Virginia Beach area definitely won't disappoint. There are many great beaches in the vicinity to enjoy.
One of the most popular beaches among locals in the area is Croatan beach. This beach spans from Rudee Inlet to Camp Pendleton – an area three quarters of a mile long. Croatan beach is great for swimming as it includes lifeguard services for the swimmers and surfers – an aspect families traveling to the area particularly appreciate.
Another great beach area to check out is the North End beach, a residential beach area which aside from cute beach houses is a great place to go if you enjoy isolated beaches – not many tourists choose to go here. There are also hiking and biking opportunities for active travelers at the nature park nearby.
Finally, a trip to Virginia Beach wouldn't be complete without visiting the Boardwalk beach area – the busiest spot with tourists in Virginia Beach. Many locals and tourists alike choose to bike, rollerblade or walk the 3 mile path from 2nd to 40th Street which features a famous King Neptune statue a popular spot for iconic tourist snaps!
When you are finished relaxing at the beach, you might like to spend some time at one of the amazing breweries in the area including Back Bay Brewing Company or Green Flash Brewing Company.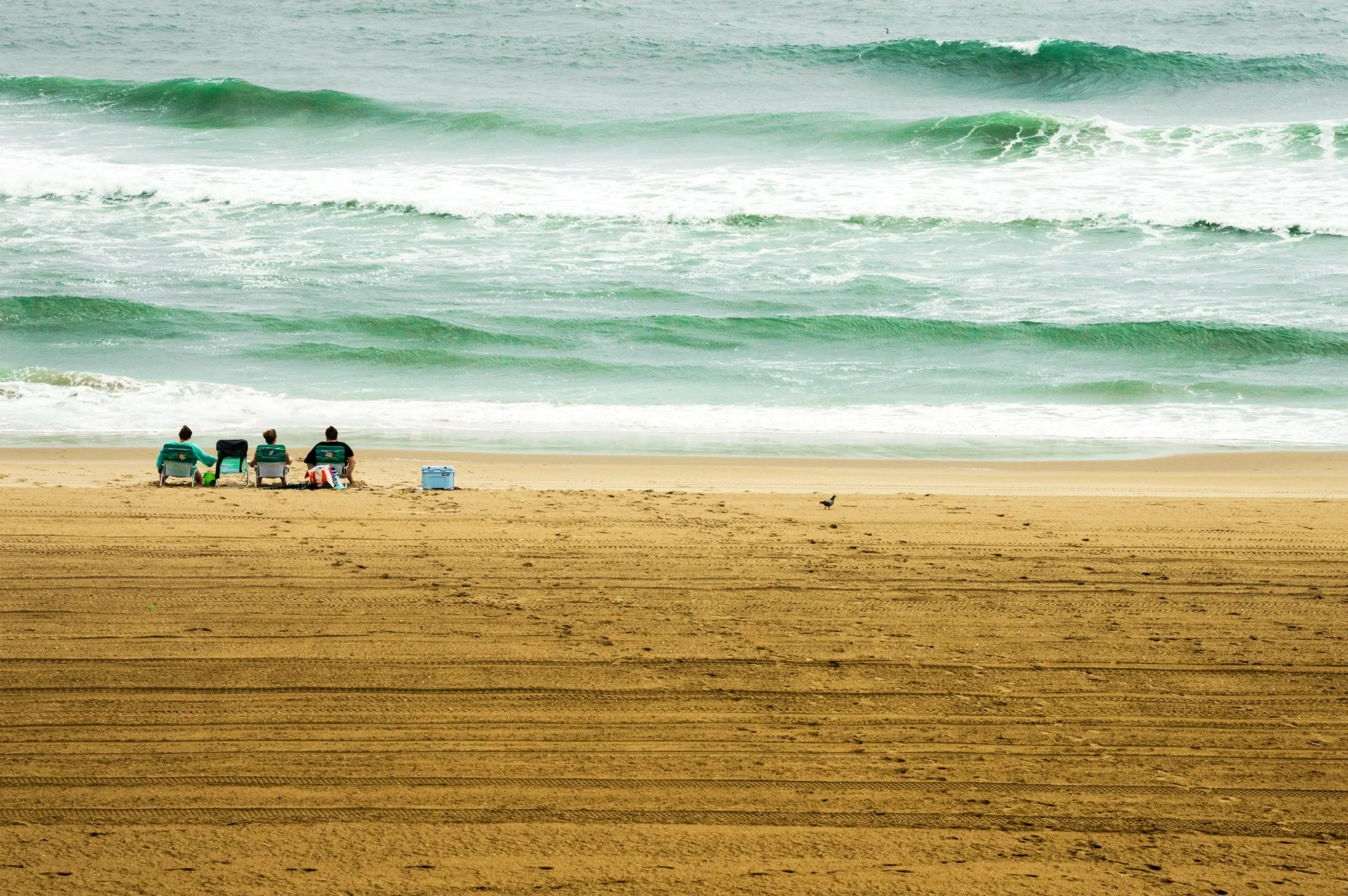 Visit the Virginia Beach Aquarium or see Dolphins in the wild!
One of the biggest draw-cards of Virginia Beach is the amazing aquarium that calls the beach home. One of the main reasons that the Virginia Aquarium is so impressive is due to the fact it used to be the Virginia Marine Science Museum.
The aquarium is a great place to visit whether you are traveling to the area as a couple or with kids as there are over 300 marine species inside to look at including many colorful fish, loggerhead turtles and seals. It is open between 9-5pm daily and tickets cost $24.95 for adults and $19.95 for kids.
If you prefer to see marine life swimming around free in the wild, there is also the option to go on various boat and kayak tours to spot dolphins and turtles in the wild from Virginia Beach. If you are wanting a tour, they all depart from Sandbridge Beach.
Visit Mount Trashmore
If you are a traveler who likes to spend time on beach holidays away from the beach, Virginia Beach is a perfect spot.
Just a 14 minute drive away from the beach is a man-made hill (aka trash mound!) which has become one of the top attractions in the area. If you have ever wondered what a gigantic hill of trash looks like you should visit Mount Trashmore – a hill made out of compacted layers of solid waste and clean soil.
It is not nearly as gross as it sounds and a great place to visit if you are interested in environmentally friendly practices such as landfill. Aside from the trash hill, there are lots of other fun things to do nearby including a nice lake where you can fish and lots of pretty walking trails nearby.
To Eat Oysters!
If you love oysters, definitely consider a trip to Virginia Beach as the Lynnhaven oyster is native to the waters of the beach. For this reason, many of the restaurants in Virginia Beach specialize in oysters. Some of the best places to try a fresh oyster include Catch 31 and Big Sam's Raw Bar.
Serious oyster enthusiasts may even like to enjoy one of the many oyster farm boat tours in the area which cruise the Lynnhaven River. During the tour, guides provide more information about the indigenous Lynnhaven oyster and you even get the opportunity to taste a few along the way!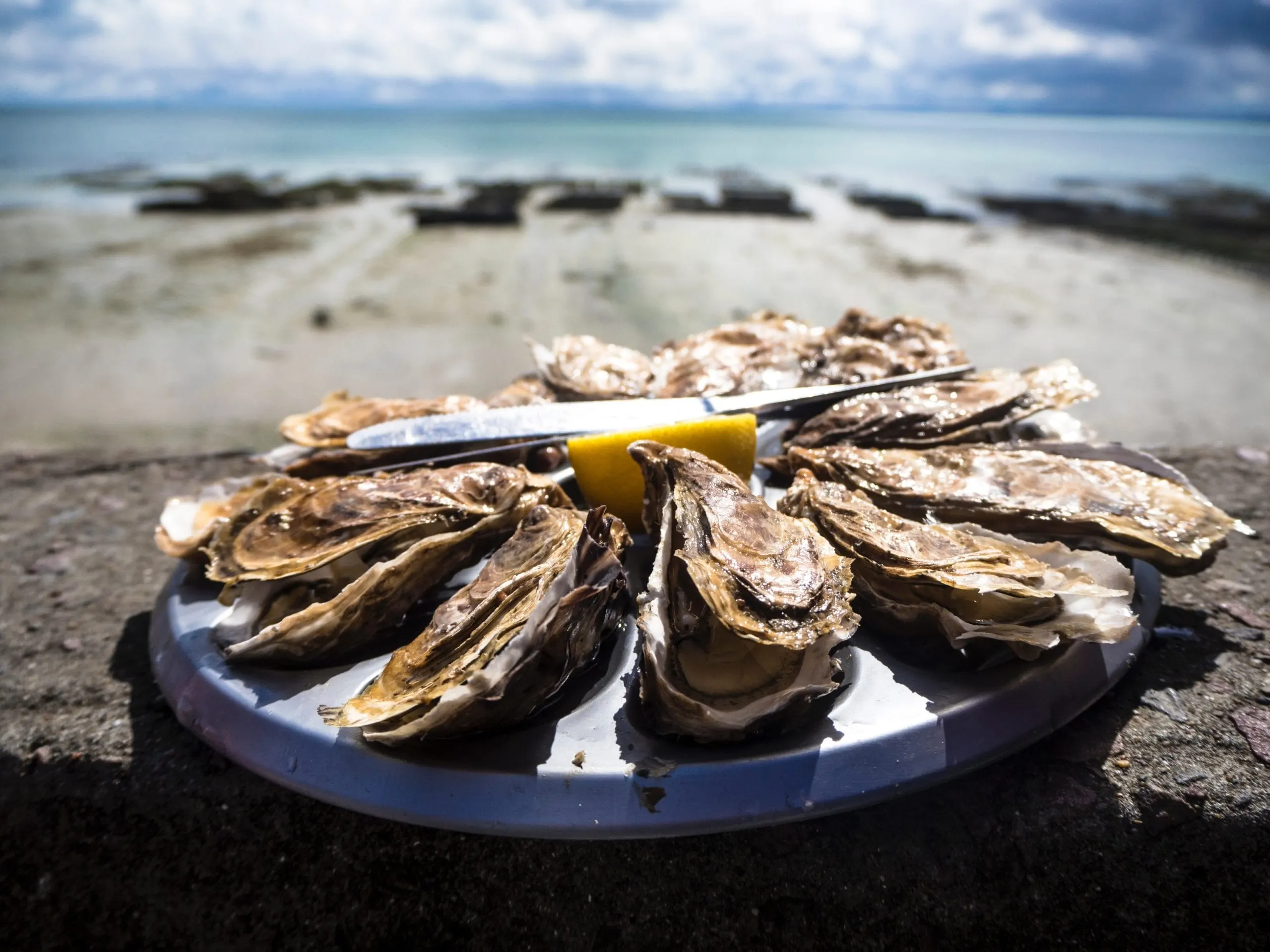 Visit one of the many interesting museums in the area
If you are interested in history, we would recommend a visit to the Military Aviation Museum in Virginia beach which is home to one of the largest collections of World War I- and World War II-era military aircraft in the world. The displays at the museum is very interesting and informative to say the least.
If you prefer art, you may prefer a trip to the Virginia Museum of Contemporary Art. Virginia beach is a very artsy place in its own right with its own ViBe District home to artists, crafts persons, live music and funky restaurants.
Future Travel to Virginia Beach
As the world remains in an uncertain state, the safety of future travel to this area remains unclear. We are not medical professionals and any travel to this area should be made at your own risk.
A more prudent approach would be to book for 2021 and beyond. If you do decide to travel at this time, here are some general tips we would make:
Wear a face mask;
Bring hand sanitizer and wash your hands regularly; and
Book a hotel with free cancellation in the event you need to change your plans at the last minute.
We hope you enjoy your visit to Virginia Beach and remember to stay safe!