If you don't have a US bank account, getting paid by Commission Junction for your affiliate income can be incredibly difficulty.
We had hundreds of dollars sitting in our CJ account for years because we weren't able to withdraw funds from Commission Junction easily.
Until we discovered an easy solution which you can implement in 5 minutes.
Commission Junction Payment Methods – Payoneer
The easiest method to get paid from Commission Junction is using Payoneer.
Sign up for Payoneer –
Add Payoneer to Commission Junction
Withdraw money from Payoneer to your personal account.
Congratulations – go buy yourself a drink & start reinvesting to grow your website bigger!
Step-by-Step Guide to Getting Paid from CJ with Payoneer
Withdrawing money from Commission Junction using Payoneer will be the best 5 minutes you spend today.
Step 1: Make a Payoneer Account
Make a free Payoneer account here. Yes – this is an affiliate link which will earn us each $25.
Add your address, bank details (to receive payment) and you're good to go.
It took us 60 seconds to make an account.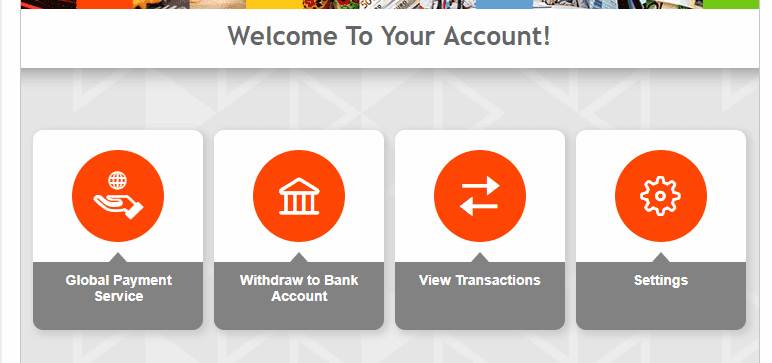 Step 2: Link CJ to Payoneer
On the Commission Junction website, navigate to "Account" in the top left > Account Details.
Here, complete your tax details and chose "Direct Deposit" as your payment method.
Insert the bank details which you can find on Payoneer website under "Receive" > "Global Payment Service".
Step 3: Withdraw Funds from Payoneer
Withdrawing funds from Payoneer takes 15 seconds.
Head to "Withdaw", chose the funds you want to withdraw & you're done.
You can also withdraw money from Payoneer at ATMs worldwide, or use your balance to pay for goods & services on other websites.
See how easy it is to get your Commission Junction affiliate income fast with Payoneer?
Now go create a free Payoneer account, get paid now & make an extra $25 using this affiliate link (at no absolutely no expense to you).
Make Money Online
If you're interested in the digital nomad life or just making extra money online (who isn't?) then you might be interested in these other posts.
How to Make Money on Instagram – we use these techniques to make money from Instagram with our personal account of > 100,000 followers. But you don't even need that many to make money today.