Why we loved the Virgin Islands (and our favourite beach)
The US Virgin Islands and the British Virgin Islands are two of the most beautiful islands in the Caribbean.
Tortola is the largest island of the British Virgin Islands and features a yacht filled marina, shopping and easy access to powdery white sand beaches. From Tortola don't miss the beautiful Cane Garden Bay. The Atlantic ocean views on the winding drive down to the bay are worth the journey alone. But at the bay you will find a white sand beach long enough to ensure you can find a beach shack with an ocean-side seat all to yourself, even when the cruise ships dock!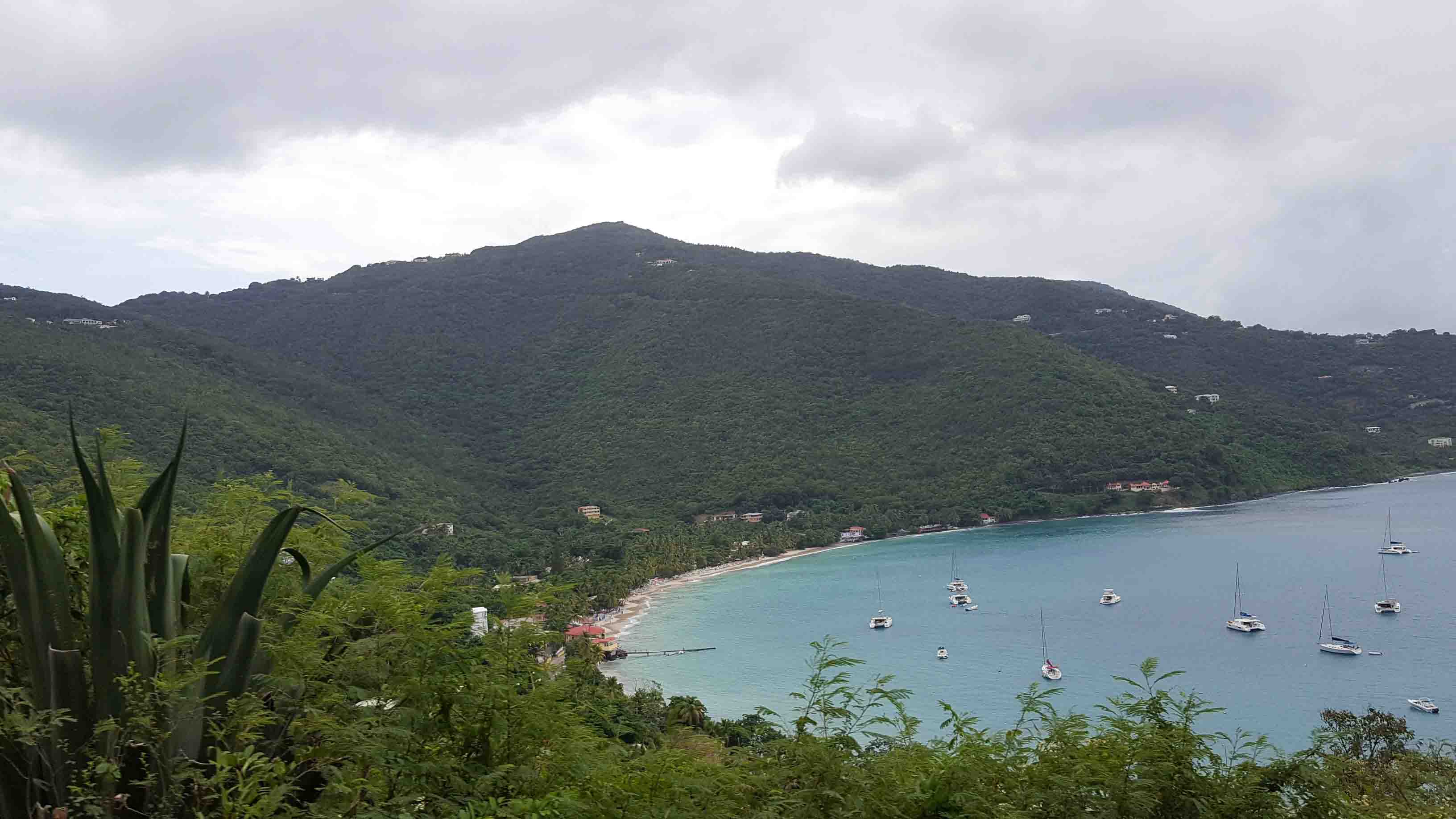 St Thomas is a popular island in the US Virgin Islands. It too has easy access to some of the most jaw dropping beaches in the world. There are lots of activities to do on the island including world class snorkeling and scuba diving. Treat yourself by jumping on the ferry to St John which features the best beach in the Caribbean (in our honest opinion).
If you are visiting St Thomas or Tortola on a cruise ship – don't miss our Virgin Islands shore excursions guide with step by step instructions for a DIY excursion (and lots of photographs).
Virgin Islands Resorts
The Virgin Islands is renowned for having some of the best resorts in the world. From 5 star hotels to overwater bungalows we nominate the best Virgin Islands Resorts.
US Virgin Islands Resorts
St Thomas Great Bay Resort is a five star resort featuring a private beach and suites with ocean views.
A great honeymoon resort is the Marriott Frenchman's Cove Villa. Imagine waking up to sprawling views of the yacht speckled marina?!
British Virgin Islands Resorts
If a private beach, full-service spa, ocean side pool sounds like paradise to you, check out Fort Recovery Villa Suites.
Virgin Islands Travel Blog Posts