God's Own Junkyard is a hidden gem in London and a seriously cool place we stumbled upon while searching for the best scones in London.
God's Own Junkyard – a hidden gem in London
This art paradise could be considered nothing but a hidden gem in London.
This wonderland of creativity is located a 45 minute drive from Central London and only open on weekends making it the perfect weekend trip from central London.
About God's Own Junkyard
God's Own Junkyard is an old industrial estate warehouse which has been transformed into an outstanding art exhibition with the largest supply of vintage neons and signs in Europe!
As you enter you will be absolutely mesmerised by the amazing display of bright neon lights everywhere you look. It really is an incredible place to visit.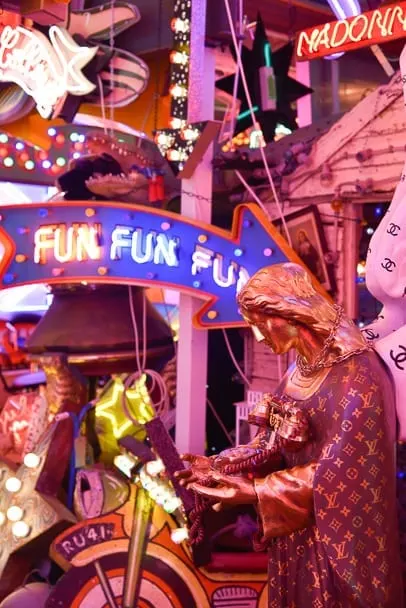 The junkyard also boasts the title as the the oldest sign-makers in London.
God's Own Junkyard was created by Chris Bracey who has been known as the Neon Man for 37 years. Unsurprisingly, he has a cult following in both London and Los Angeles.
He uses new and used neon lights, signs, old movie props and retro displays to create a wonderland of creativity.
We loved his creation which included a lot of recycled items including retrieved and renewed waste and lights.
Many of the signs Chris has made, installed and collected have an interesting history behind them including being used by Tom Cruise in Eyes Wide Shut, Johnny Depp in Charlie and the Chocolate Factory, Jack Nicholson in Batman
After the neon lights are used in films they are often discarded. Chris salvages these items and brings them back to life at God's Own Junkyard. How cool!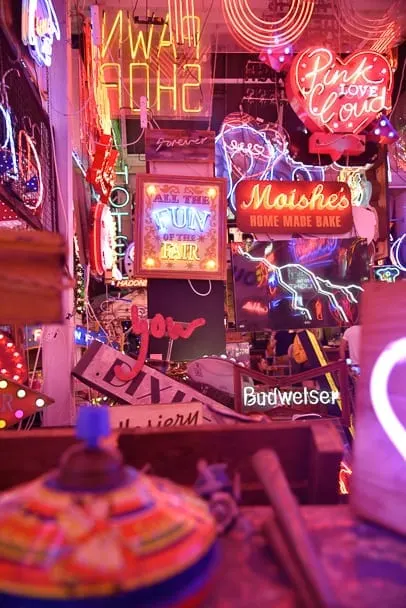 God's Own Junkyard Cafe
We were lucky to stumble upon this cool art exhibition as we were googling an afternoon scone on our way from Cambridge to Brighton.
A simple google search for a scone lead us to discover this amazing art exhibition and cafe.
The cafe serves a variety of cakes (as well as delicious scones) coffee and tea as well as alcoholic beverages.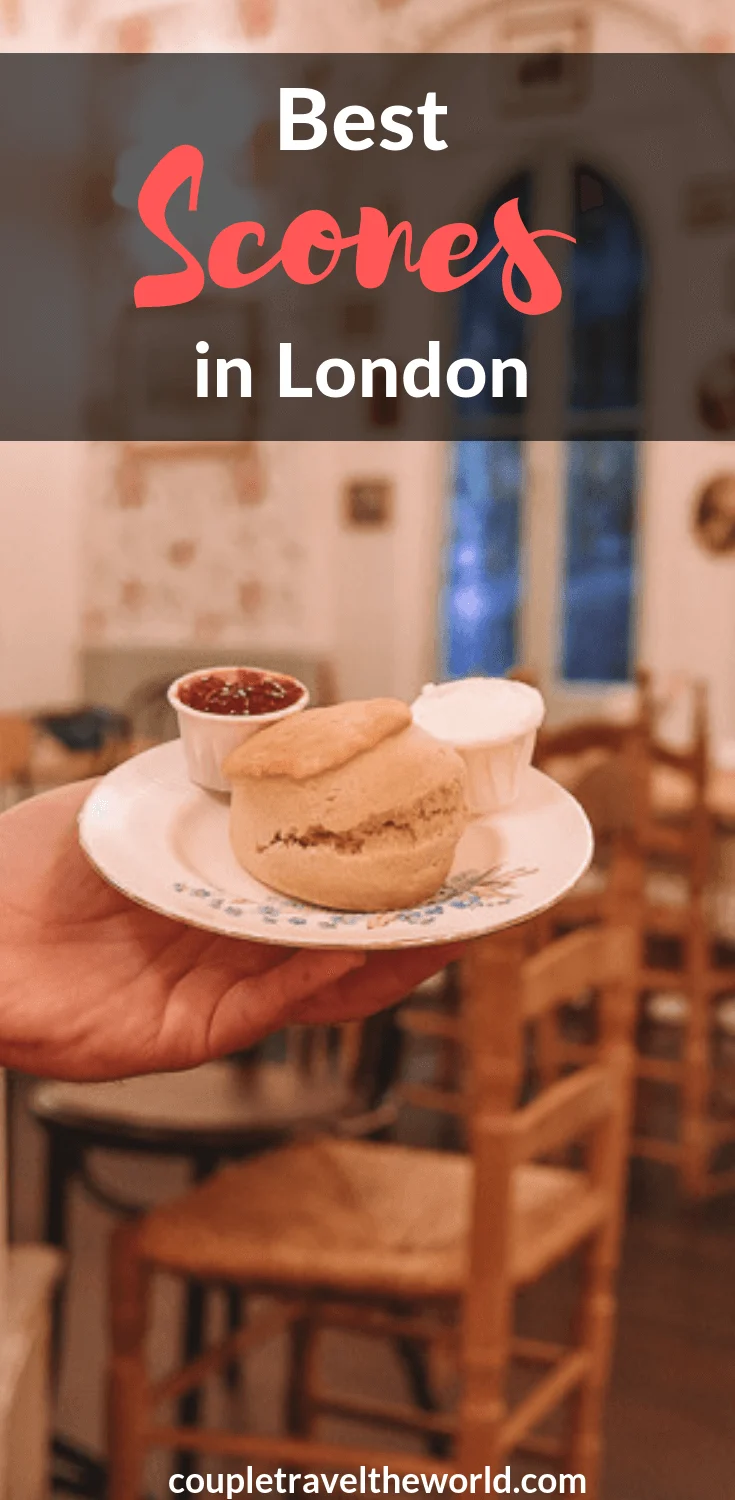 Opening Hours
The cafe is open Friday to Sunday 11am – 9pm.
How to get there?
You will find God's own junkyard at this address in London:
Unit 12
Ravenswood Industrial Estate
Shernhall Street
London
E17 9HQ
It is a 45 minute drive from central London, a 1 hour drive from Cambridge and a 2 hour drive from Brighton.
We visited this cool cafe on a day trip from London to Brighton.
If you visit this 'junkyard' let us know if you were as impressed as we were in the comment below!
Save God's Own Junkyard to Pinterest (so you can find it again later!)