We strongly recommend the Mutianyu Great Wall as there are hardly any crowds and the views are great!
It is very easy to access the Mutianyu section of the Great Wall of China by public transport if you know what to do.
Watch our 3 minute video on how to access the Mutianyu section of the Great Wall of China by public transport or if you need more clarification, check out the steps below!
Mutianyu Great Wall by Public Transport in 4 Simple Steps
Step 1 – Go to Dongzhimen station
Located on subway line 2. Find your way to Dongzhimen Station with Bing maps or (if you have a VPN) with google maps.
Step 2 – Catch the 916 express bus to Beidajie 怀柔北大街
Catch the 916 express bus to Beidajie 怀柔北大街.
(Do not catch another bus including the 980 as there have been bus-taxi-scams where the bus drops you in a random location and you are forced to take a taxi).
It costs 12 Yuan or 6 Yuan if you have a public transport card.
Step 3 – Catch the 23 or 24 bus to Mutianyu Great Wall 慕田峪长城.
Once you arrive at the Beidajie stop 怀柔北大街 go across the road and wait for the 23 or 24 bus to Mutianyu Great Wall 慕田峪长城.
The bus driver will direct you where to get off or look for the bridge shown in the video.
At this bus station, taxi drivers will try and convince you not to get the bus as it 'is not running'. This is not true, it runs everyday until 7pm.
The 23 or 24 bus costs 3 Yuan without a transport card or 1.5 Yuan with a transport card.
Step 4 – Walk 5 minutes to the park entrance
Walk 5 minutes down the road and you have reached the entrance to the Great Wall.
Tickets cost 45 Yuan with a choice to buy a shuttle for an additional 15 Yuan.
Let the vendor know if you do not want the shuttle otherwise you will be charged for it automatically.
It is a 1 – 1.5km walk if you do not take the shuttle to the Great Wall entrance.
You can either walk to the top of the Great Wall (30-40 minutes uphill) or take a cable car to the top (100 Yuan).
Getting Home
Pro tip: At the Mutianyu Great Wall there is a Toboggan ride downhill.
Catch the bus from the opposite side of the road to where you got off at Step 3 above.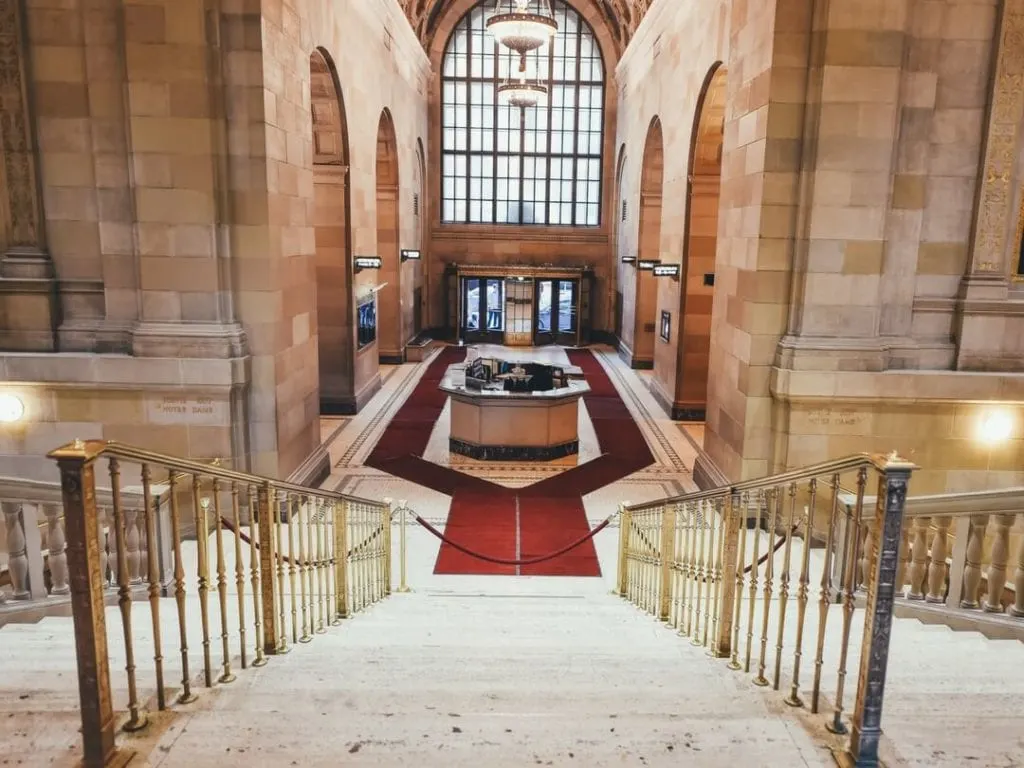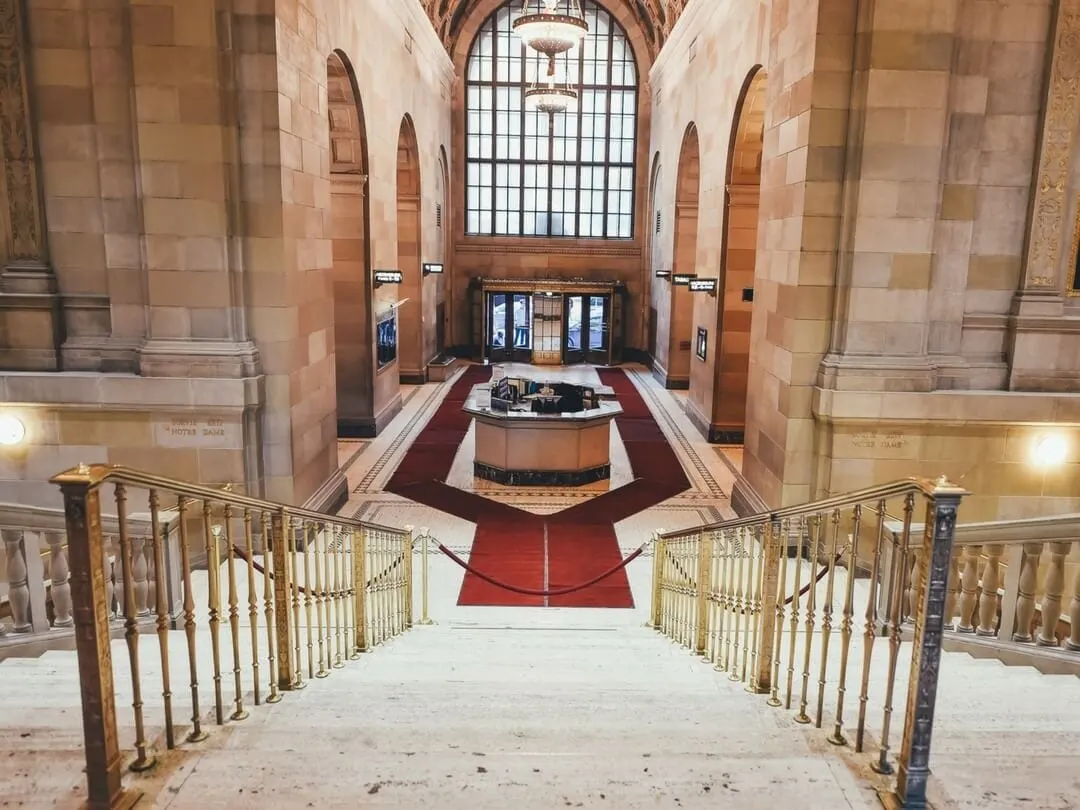 Overnight at Mutianyu Great Wall
Did you know you can stay at the Mutianyu Great Wall?
If you prefer to have the Mutianyu Great Wall to yourself – why not book a cheap hotel nearby?
Search for hotels at Mutianyu here.
More China Travel Blog Posts
Spending 1 month exploring China is one of the most enjoyable experiences in all our travels.
From visiting iconic landmarks like the Great Wall or the Terracotta Warriors in 24 hours in Xian.
To greeting playful, clumsy pandas in Chengdu and hiking the stunning Zhangjiajie National Forest Park.
We had an unforgettable time in China. A great starting point is our guide to the best train routes in China.
Train travel is the best way to get around China and this post pulls guides (like this one) for how to get from place to place.
It combines how to get around with everything you want to see and do in 8 unmissable China destinations. Let us know what you think.
Did you use our guide to get to Mutianyu Great Wall? What did you think? Was it helpful or do you have any extra tips to get to the Great Wall of China to help your fellow travellers? Let us know in the comments below
Save this Travel Guide to Pinterest (To find it again later!)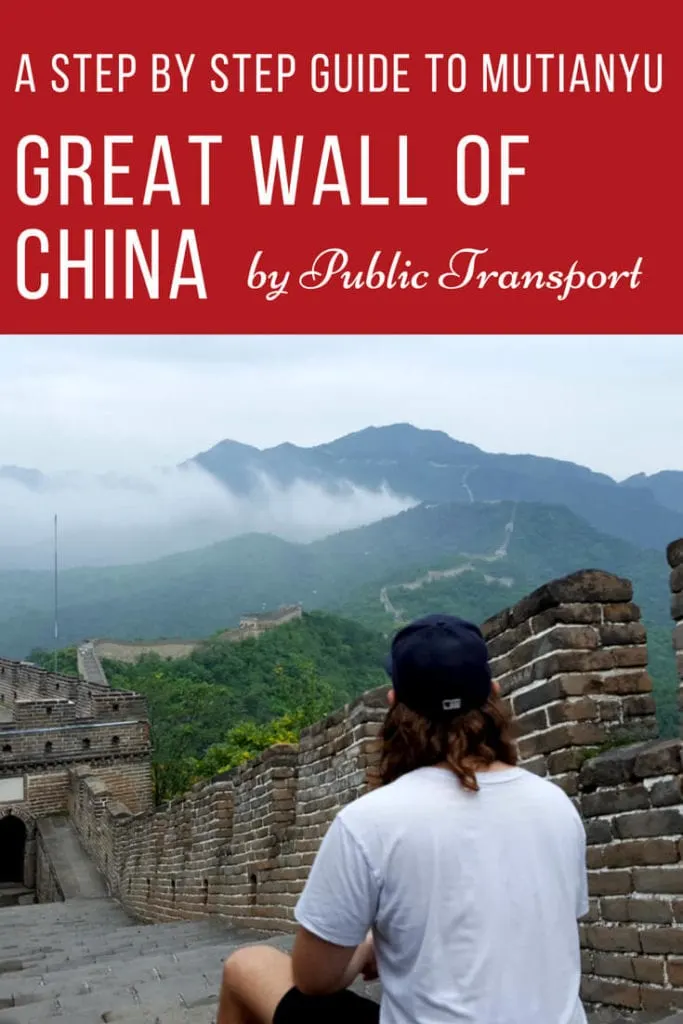 Disclaimer – This post contains affiliate links. This means that if you make a booking through our links we will receive a small commission at no extra cost to you. If you found this post helpful, we would appreciate you using our links to help keep our site running!