Green countryside, rolling hills and coffee farms – Salento Colombia really is a paradise for nature & coffee lovers. However, it's not just the local scenery that is jaw-dropping. Salento town centre is a wall of cute, colourful houses.
Located in the coffee belt, Salento Quindo was our favourite place to visit in Colombia and one that we would highly recommend if you are partial to all things beautiful.
Read on to discover everything you need to know about visiting Salento, Colombia including drinking beer and exploding gun powder (always a good idea), the best Salento meal to eat (maybe even the best in Colombia) and a real country 'n' western saloon…
Salento Colombia Guide
Salento was definitely one of the best places we visited in Colombia.
Go on a coffee farm tour
Unsurprisingly, one of the most popular activities in Salento is to go on a coffee tour. There are numerous operators who offer coffee tours in the area.
We would recommend checking out the Ocaso Cafe Tour which offers tours in English.
The Ocaso premises is also very beautiful. They have a gorgeous setting where you can have a coffee, absorb the view & watch the native birds feed out of their bird feeders.
Other worthwhile coffee tours in Salento include:
Hike the Valle de Cocora
Aside from coffee, another reason tourists visit Salento is to hike in the nearby Valle de Cocora.
This valley is known for having the extremely tall wax palm trees. You can complete a long 6 hour walk through the gorgeous scenery or, if you would prefer to complete a shorter hike, you can see the famous wax palm trees within a half an hour walk down the road.
In saying this, the paths are very unclear as to which way to walk. If you want to take the short route (up to 2 hours of hiking) continue straight along the large dirt road. If you want to complete the longer 6 hour hike, veer right past a blue gate onto a smaller hiking track.
The whole Valle del Cocora area is very muddy and it is extremely advisable to hire rubber boots for the walk. You can rent rubber boots for just a few dollars from many hostels or stores in town.
Jeeps transport you to the Valle from the centre of town and leave when the car is full. It costs around 3800 pesos per person one way from Salento.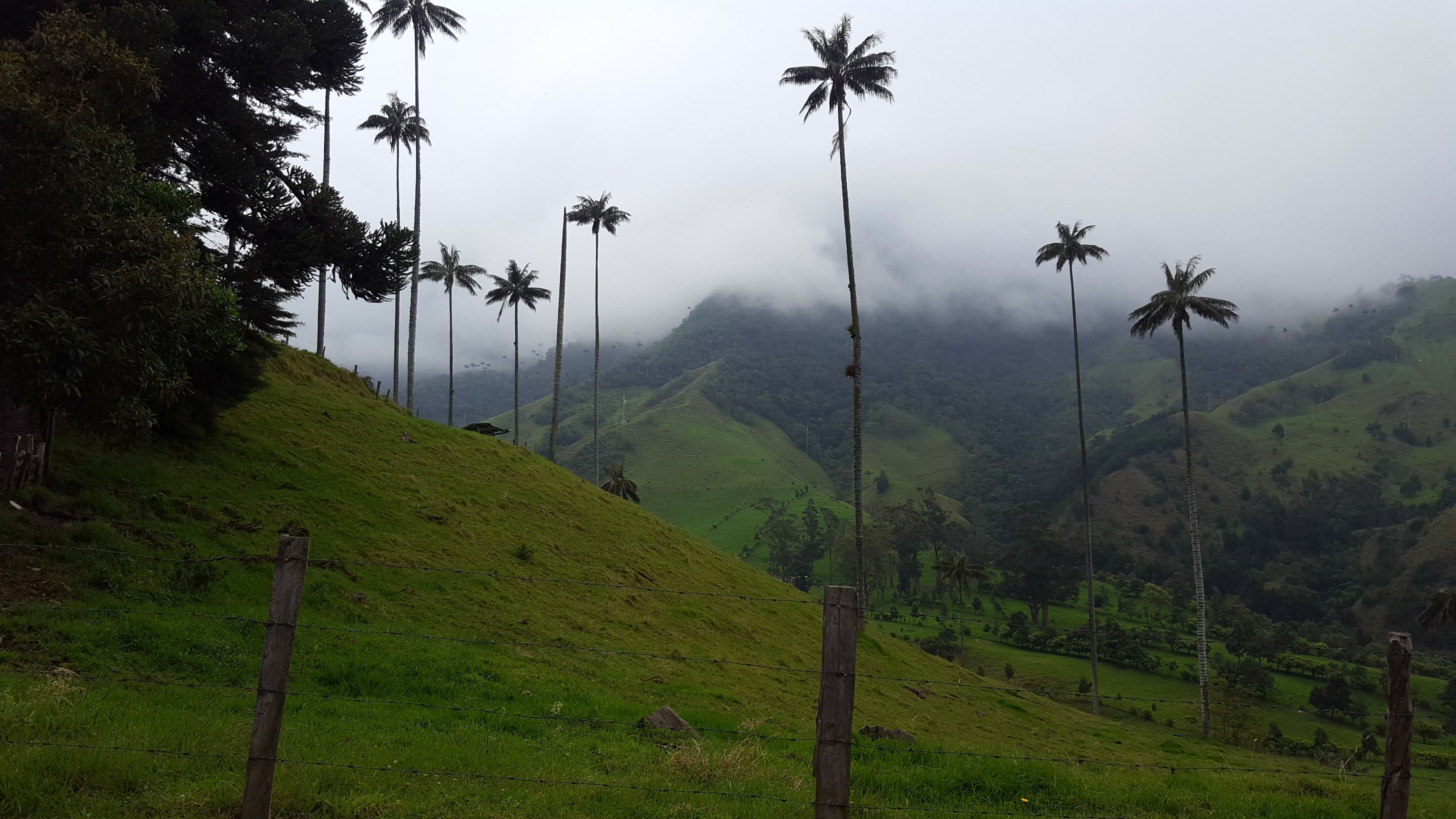 Sample Salento's signature river trout dish
A trip to Salento is never complete without sampling the river trout. It is fished locally from the river and tastes absolutely delicious!
There are many varieties of the trout to choose including fried and garlic trout from but we would personally recommend the rich garlic cream sauce.
Prices for a trout meal range from 14,000 to 20,000 pesos depending on where you go.
We would recommend Restaurante Los Orillos which is located at the start/end of your walk to Valle de Cocora. It is a local favourite and it is lucky if you even manage to snag a table.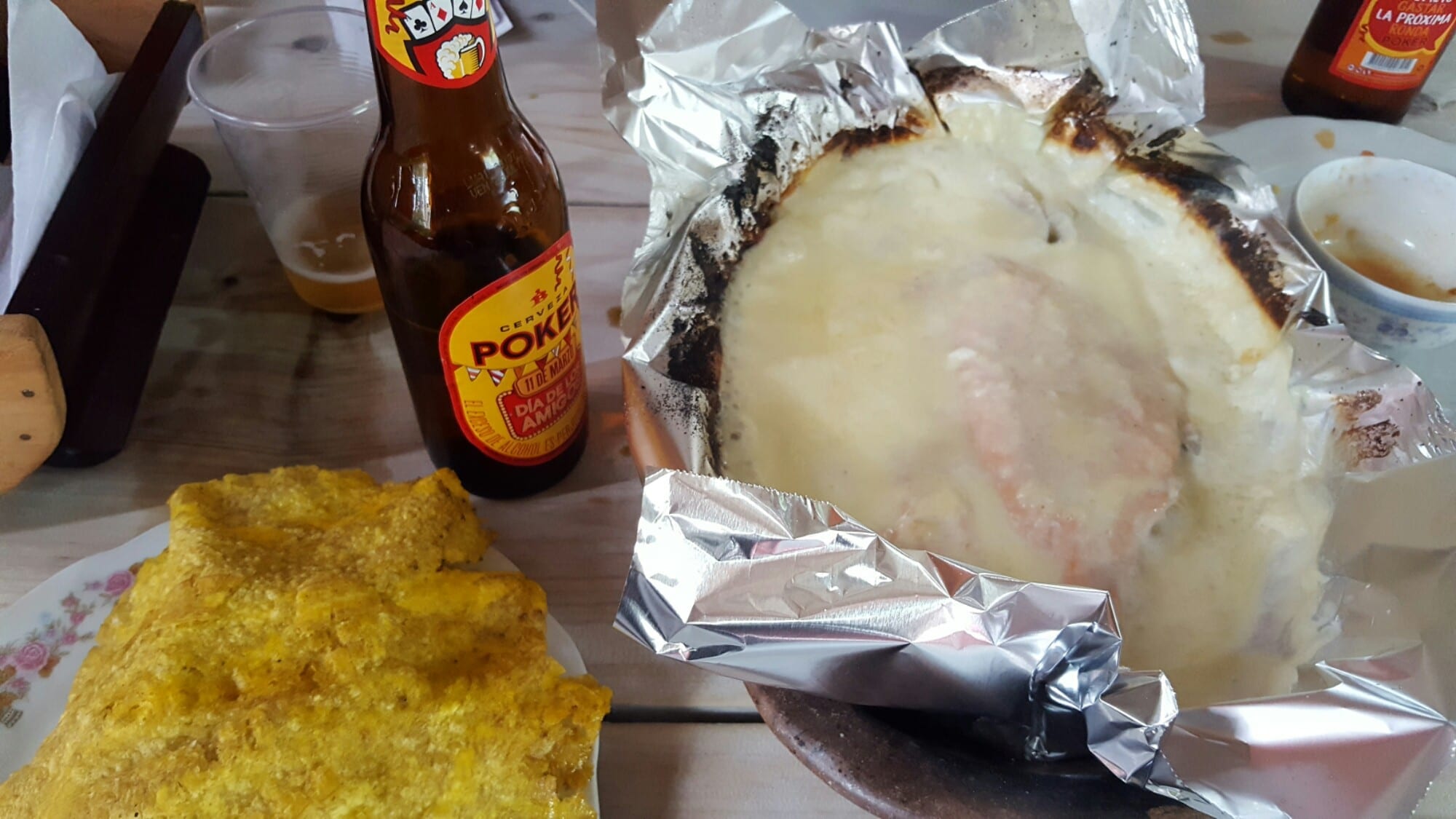 Soak up the local atmosphere at Bar Danubio
In the very centre of town in Salento lies Bar Danubio, a country & western Saloon style bar that reminds you of a gentleman's cub for cowboys.
The cowboys of Salento frequent this bar to enjoy a beer or two, play pool & listen to typical Colombian country & western music.
Despite its appearance as a gentlemen's club, everyone is welcome & we enjoyed sitting here and having a few beers for a true local experience.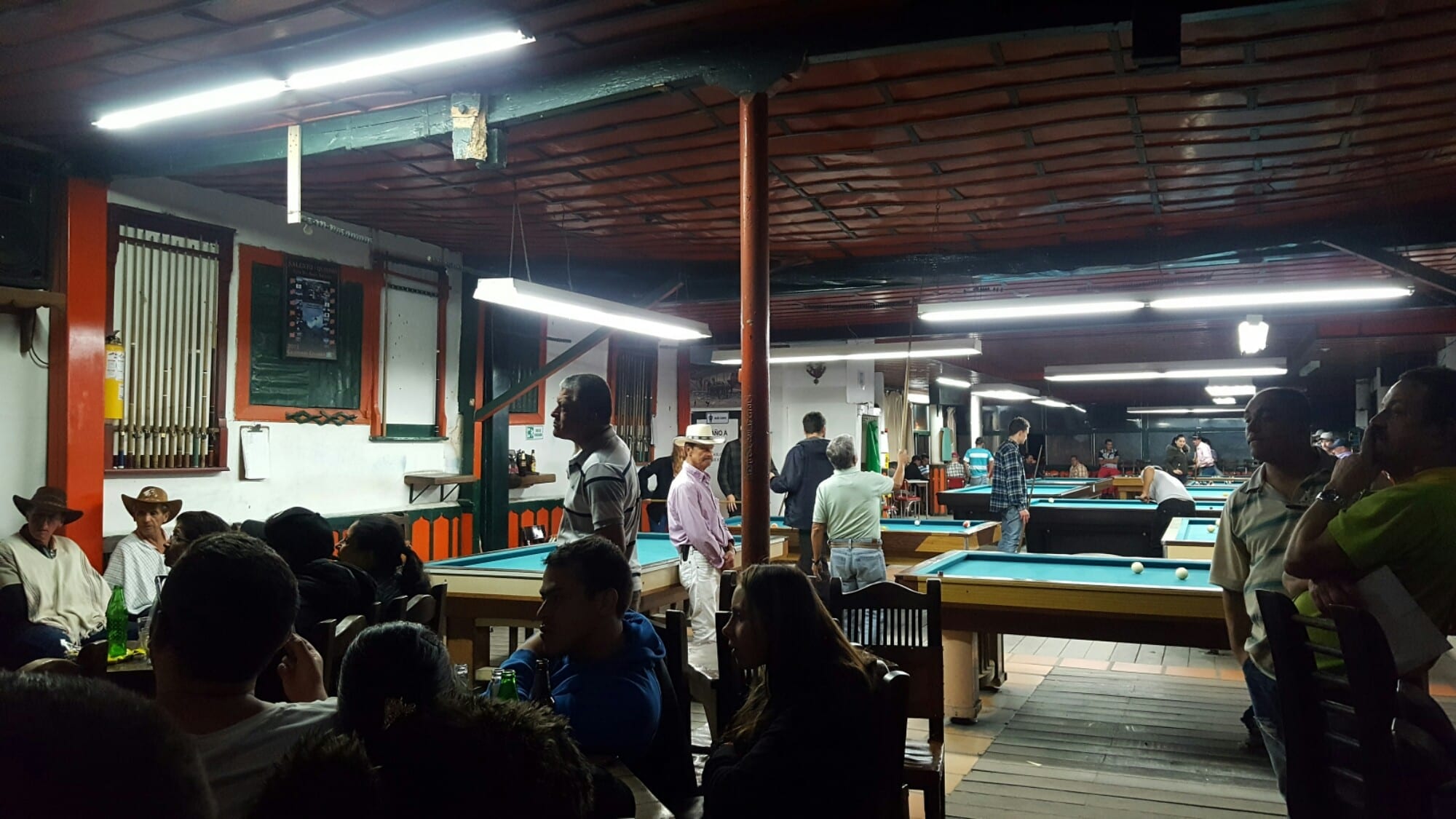 Play Tejo at Los Amigos bar
If you are ever feeling bored in Salento, you can always try your hand at the national sport of Tejo.
Tejo, a game developed by indigenous warriors more than 450 years ago, essentially involves attempts to make explosions with gunpowder.
The aim of the game is to hit a small paper triangle packed with gunpowder in a clay box with a mental disc. Players score one point for getting closest to the target, three points for an explosion, six points for getting their disc in the circle, and nine points for doing all of the above.
While I'm sure that this game would be prohibited in any Western society, Salento allows your reckless dreams to become a reality by allowing gringos to try their hand at this old game.
To play Tejo at Los Amigos, you need to purchase a beer (around 4000 pesos) plus pay a one time game playing fee of 2000 pesos per person.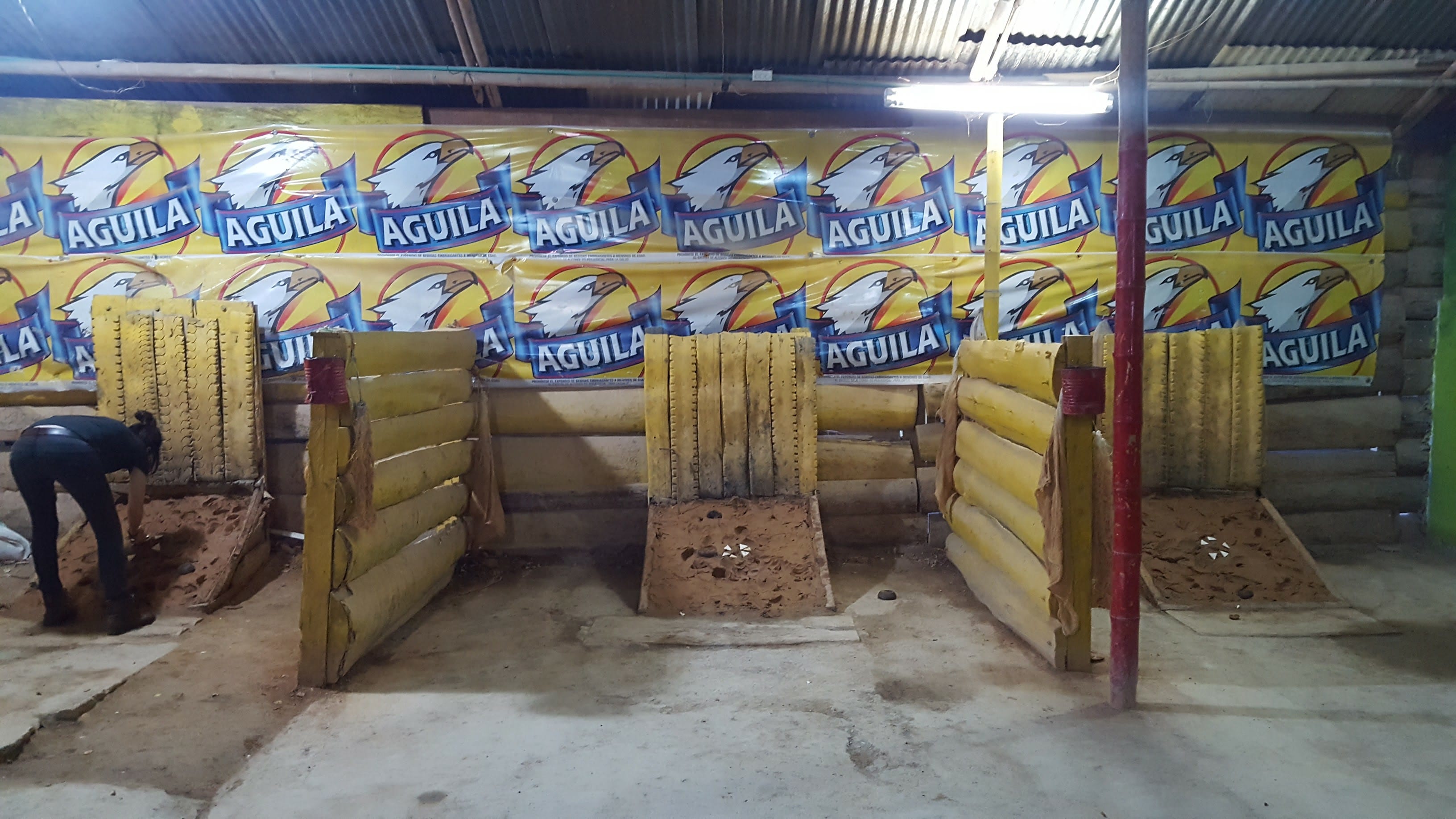 Go on a horse riding tour
Going on a horse riding tour was arguably the highlight of our time in Salento. By international standards, horse riding tours in Salento are dirt cheap.
The horse riding tour we took was literally one of our highlights of our trip to Salento. The tour went through amazing countryside including many streams and waterfalls.
As with Valle de Cocora, it is highly advisable to wear gum boots as your feet get totally soaked as the horses literally swim in the water.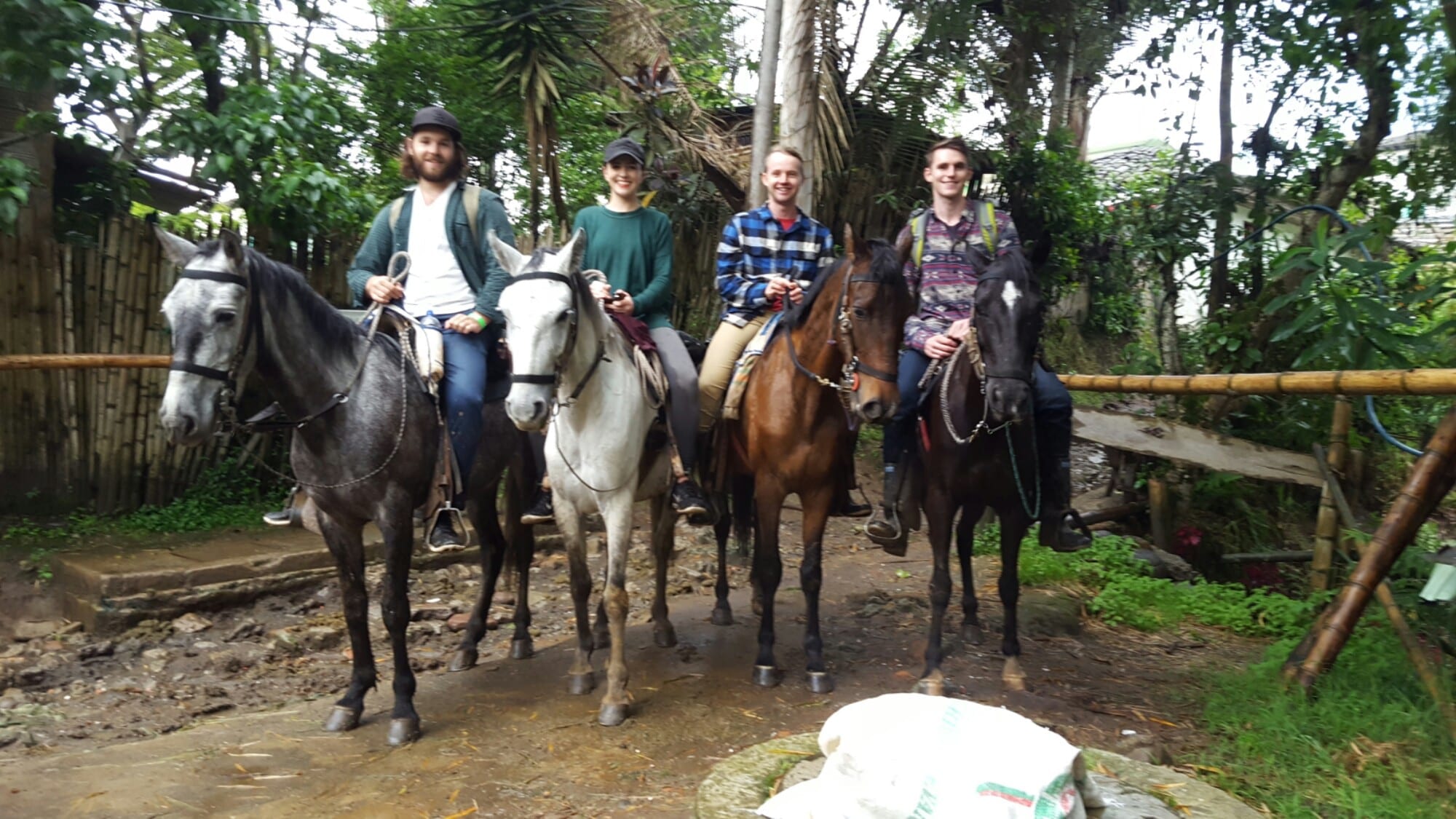 What to eat in Salento
Meals in a restaurant in Salento range in price from 5,000 pesos for a small plate to around 20,000 pesos for something a little fancier at a nicer restaurant in town. Aside from the delicious river trout other options that we would advise in town include:
La Quinta de Lalo – A great bakery selling the most delicious banana bread for only 1,500 pesos.
Casa La Eliana – Sells yummy indian food for around 20,000 pesos a dish. A good alternative option.
Todo Riko – A place to get a great chicken arepa for only 5,000 pesos.
El Rincon de Lucy – Here you can get a great feed with the meal of the day only costing 8,000 pesos.
Where to stay
To find places to stay in Salento during your dates, click here.
We stayed at Casa La Eliana and would highly recommend it. The hotel was not only affordable but was was very clean & comfortable. See our video below of what you can expect at Casa La Eliana.
Need more information about the best areas to stay in Salento? The check out our guide to where to stay in Salento.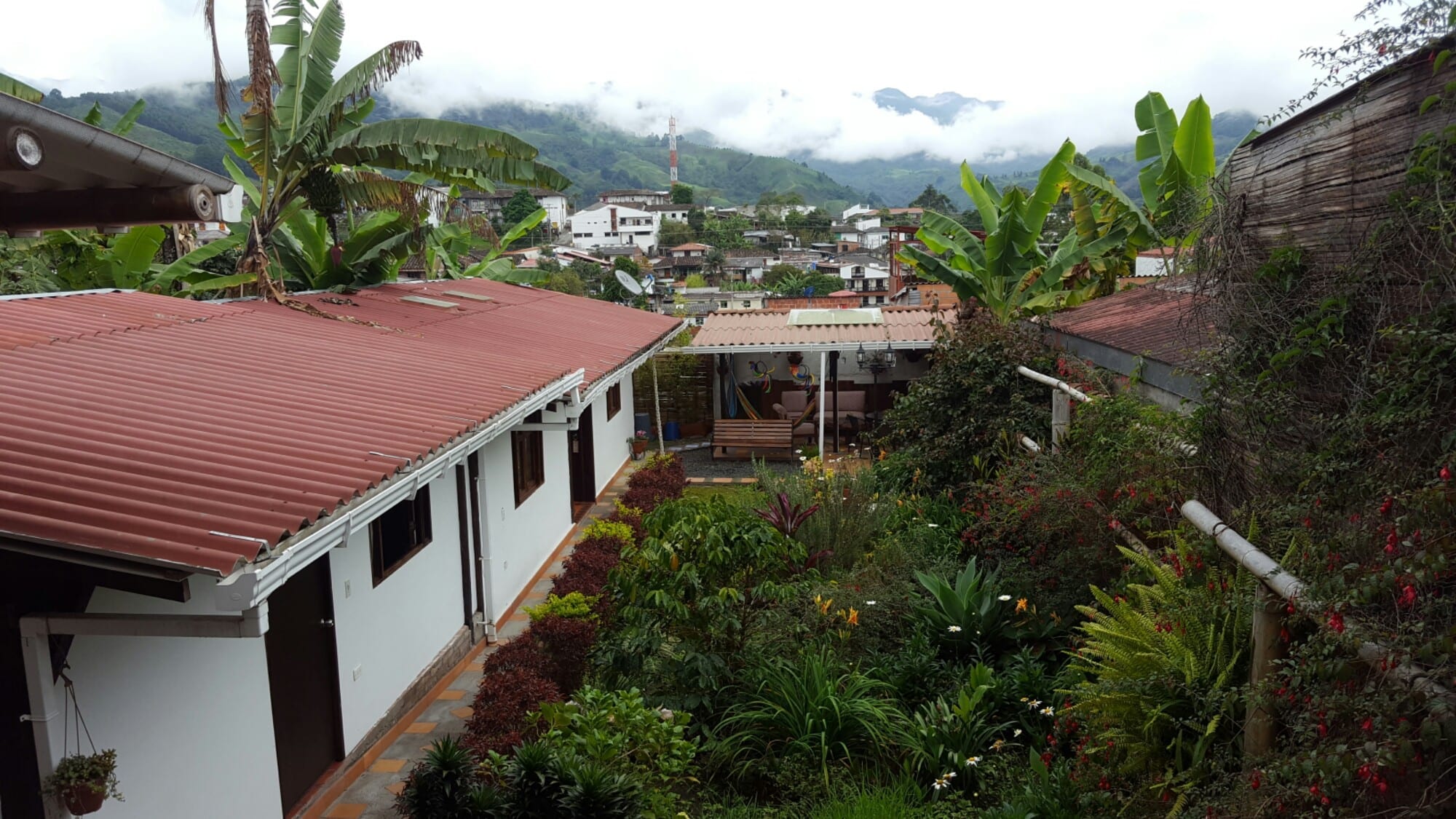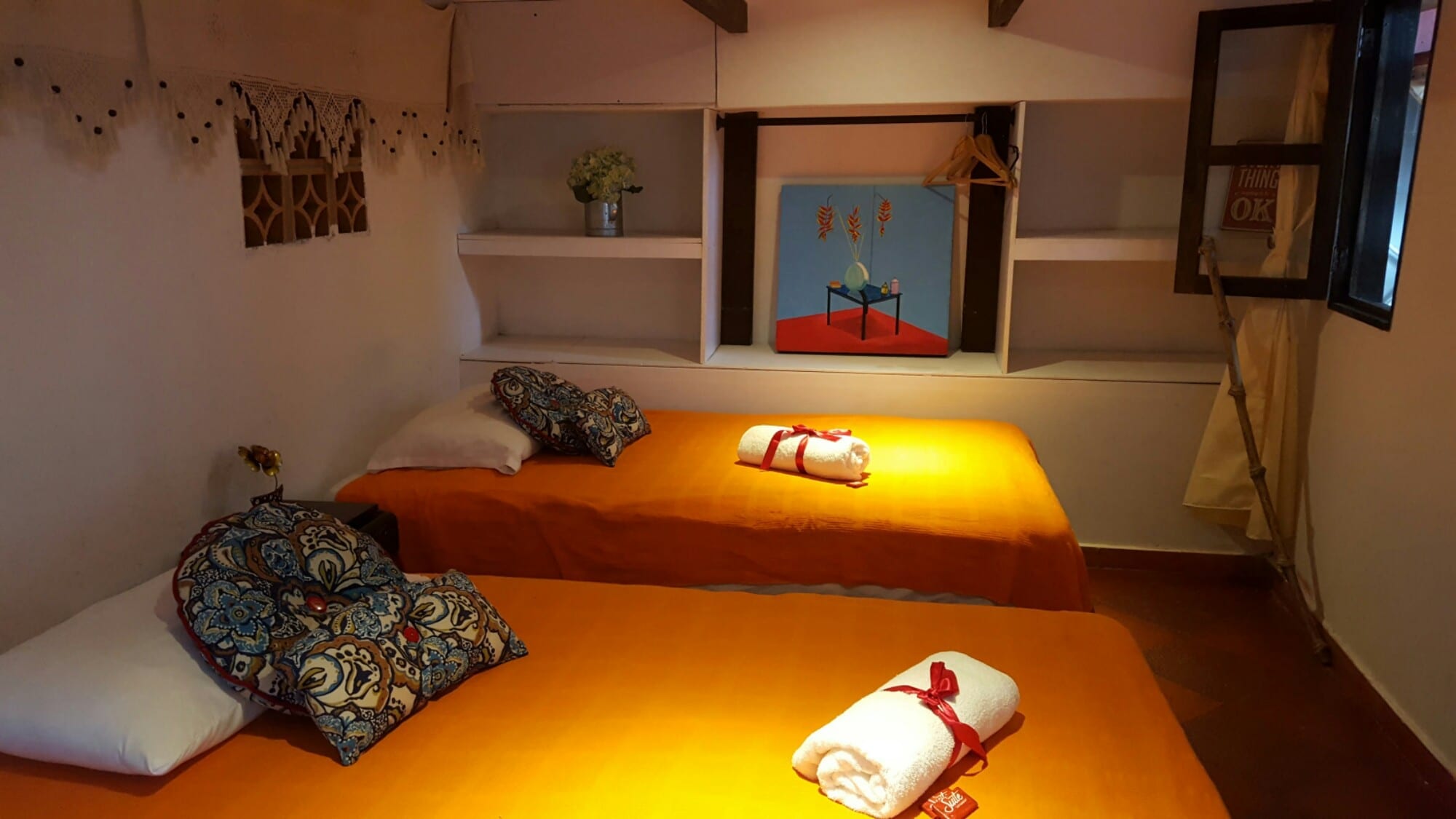 How to get to Salento?
Getting to Salento from many towns throughout Colombia is very easy through the main transport hub of Armenia. See a detailed guide about how to get to Salento from Medellin.

We hope this helped you plan your trip to Salento. We would love to hear from you so please leave a comment below!
Save this Travel Guide to Pinterest!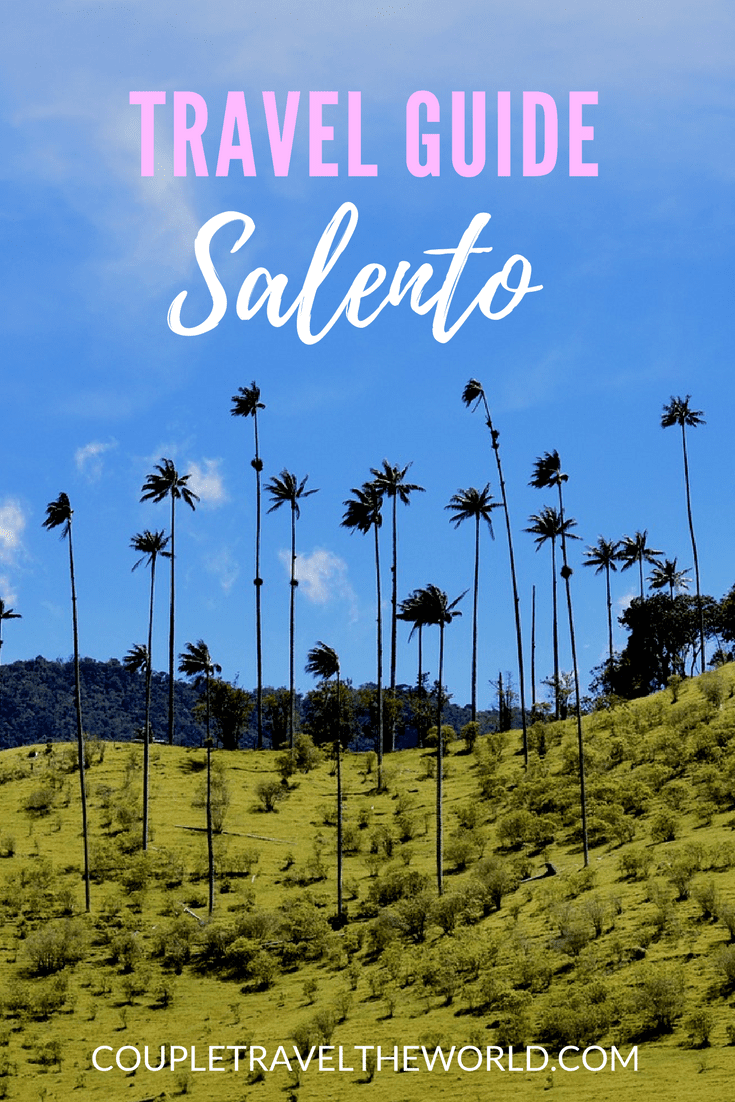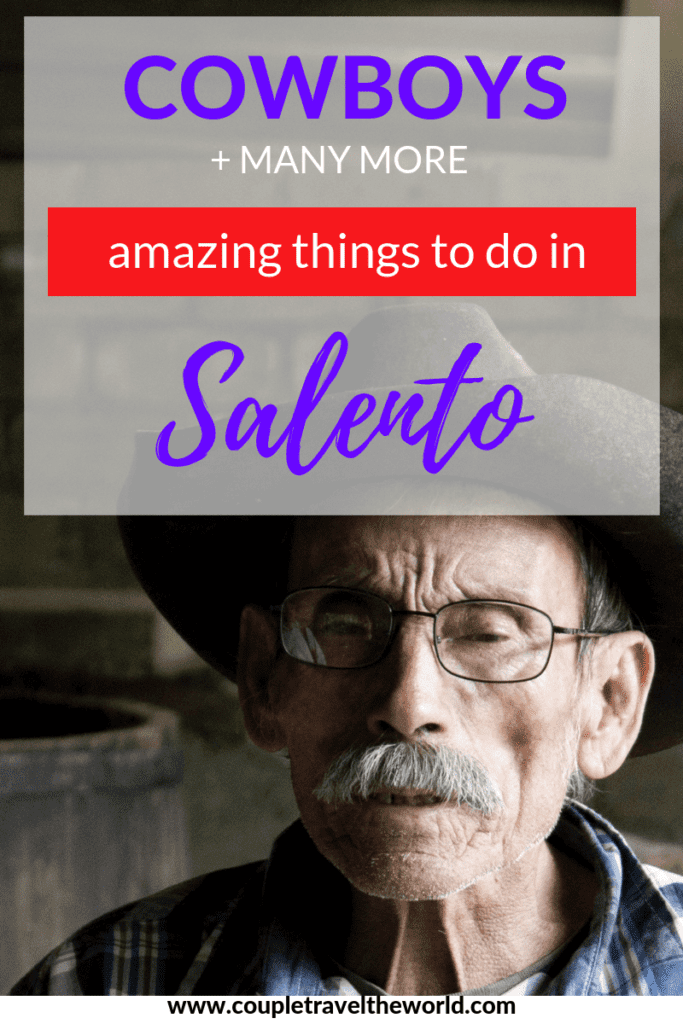 Disclaimer – This post contains affiliate links. This means that if you make a booking through our links we will receive a small commission at no extra cost to you. If you found this post helpful, we would appreciate you using our links to help keep our site running!