Looking for a Sony A7III review…wondering if it is still worth it to buy this camera 2023?
Sony A7III is the third installment in Sony's renowned A7 line of versatile mirrorless cameras. Launched in 2013, the A7 series aimed to prove that mirrorless cameras could effectively replace DSLRs.
This was the camera to buy in 2013 with its brand new technology rivaling the DSLR, but is does this model still holds up in 2023, especially with the emergence of the Sony A7IV and other newer and more developed mirrorless cameras?
In this review, I'll share my insights on whether the Sony A7III is a worthwhile purchase this year, what it's good for and what the drawbacks of this camera are.
Sony A7III Review: Is It Still Worth It in 2023?
The biggest benefit to buying an older model camera is price point. You are still getting a really great camera but at a much lower price point than newer models.
Unless you are a professional photographer, can you really justify spending the extra $$ on a newer camera model like the upgraded Sony A7IV when this one will produce great quality photographs? That is the question. Let's consider the pros and cons of the camera to determine if it's right for you.
Pros:
Exceptional autofocus capabilities
Impressive performance in low-light conditions
Lightweight and compact design Dual memory-card slots (one supports UHS-II cards) for professionals
Affordable price compared to Sony's A9 II, a camera targeted at professional photographers
Cons:
The screen only tilts in one direction and lacks articulation in multiple directions.
Limited ability to shoot 4K video at frame rates higher than 30 FPS.
Touch screen capabilities are limited in functionality.
📷 Where to buy the Sony A7III?

Purchase it here on Amazon for the best rates on the camera. It might also be worthwhile to compare the Sony A7IV and Sony's A9 II for current price comparisons.
Unique Features of the Sony A7III
One of the standout features of the A7III is its exceptional autofocus capabilities, boasting over four times the number of focus points compared to the comparable Nikon D850. I have to admit, we're big Nikon fans so if you are looking for a DSLR, the D850 or the cheaper Nikon D750 with basically the same capabilities is a good option.
With this advanced system, capturing a shot with the A7III is a breeze. The camera easily detects and focuses on subjects, even when they are partially in frame.
Another noteworthy feature is the powerful 5-point image stabilization built into the camera itself.
Unlike many other cameras that rely on lens-based stabilization, the A7III provides stabilization regardless of the lens used. This feature proves particularly valuable in situations where conditions are less than ideal, such as street photography. It ensures sharp, usable photos even in challenging circumstances, although its impact on studio shooting is minimal.
Focus and Image Stabilization
One of the standout features of the camera its exceptional focus and autofocus system, boasting an impressive 693 phase detection points and 425 contrast autofocus points that cover over 90% of the imaging area.
In practical terms, this means that the A7III offers over four times the number of detection points compared to a comparable full-frame mirrorless camera from Nikon.
As long as your camera is pointed towards a moving subject, there's a high likelihood that it will successfully detect and focus on it, even in challenging low-light conditions.
Additionally, the camera includes an Eye Autofocus mode for capturing moving people or animals, although its effectiveness may vary. Moreover, the A7III features an in-body 5-axis sensor-based image stabilization system, eliminating the need for a stabilized lens.
This is particularly advantageous for handheld photography in low-light environments or when using non-stabilized lenses.
With its excellent focus and image stabilization capabilities, the Sony A7III empowers photographers to capture a wide range of subjects, from street photography to wildlife, even in less-than-ideal conditions, resulting in stunning shots.
Body
The Sony A7III boasts a compact and lightweight body for a full-frame camera, making it an excellent choice for travel photography.
Its sleek design and reduced weight significantly enhance portability. If weight reduction is a priority for you, the A7III offers additional features to assist in this regard.
For instance, it supports USB-C charging, eliminating the need to carry a heavy battery charger. Despite its lightweight nature, the camera features a substantial front grip and a textured coating on the back, providing a comfortable and secure hold.
Furthermore, the physical controls are conveniently positioned within reach of your right thumb, facilitating ease of operation once you familiarize yourself with the extensive options and menus.
If you require extended battery capacity, more customizable function buttons, and an enhanced grip, you have the option to purchase a vertical battery grip designed for the Sony A7III, which offers all of these features.
Battery life
Sony has addressed previous concerns about battery life in older camera models, and the A7III stands as a testament to their improvement.
Equipped with NP-FZ100 lithium batteries, this camera has a very good battery life. You are able to shoot hundreds of photos throughout the day without constant battery changes. Its exceptional battery performance makes it an incredibly convenient camera for photographers constantly on the move.
Electronic viewfinder
The Sony A7III features a 0.5-inch OLED electronic viewfinder, offering an expansive display that eliminates the need to shift your eye to see the entire screen. Whether you're using the viewfinder or the rear screen while shooting, you can preview the shot before pressing the shutter.
With the electronic viewfinder, ensuring the correct exposure becomes effortless, providing peace of mind and boosting confidence in capturing the perfect shot.
Drawbacks of the Sony A7III
With all cameras there are negatives or drawbacks which you have to weigh against the price in determining whether it is suitable for your needs.
Screen
The A7III features a screen that only tilts up and down along a single axis, which provides some flexibility compared to a fixed screen. However, it can be limiting for certain shots, particularly in portrait orientation (which is increasingly important for social media) or when shooting subjects from low angles.
Another common user complaint is that while the touch screen allows for selecting focus points, it does not support selecting menu options through touch. Both of these limitations have been addressed in the Sony A7IV, which offers a screen that articulates in multiple directions and enables menu selections via touchscreen. If these factors are significant concerns for you, it may be worth considering an upgrade to the A7IV.
Durability
While the A7III is equipped with dust and moisture resistance, it is important to note that it is not fully weather-sealed. There have been reports of water seeping into the camera's base under extremely wet conditions.
Therefore, it is advisable to exercise caution and limit the camera's use to light rain or other forms of moisture.
Sony A7III for Video
When it comes to video shooting, the Sony A7III delivers impressive performance. It can record in 4K full frame, which is truly remarkable.
The built-in image stabilization also shines in video mode, effectively reducing the impact of footsteps and handheld shakiness.
With the A7III, you can expect clear, stable, and high-quality video footage. However, it's important to note that while the A7III is a premium camera within its $2000 price range and perfect for hobbyists, it falls short on certain options that professionals may require, such as extensive frame rate settings.
Drawbacks for video
It's important to note that the A7III does have limitations when it comes to frame rate options for 4K shooting. Unfortunately, you are restricted to a maximum frame rate of 30FPS in 4K.
This limitation may be a dealbreaker for those who heavily rely on high-quality slow-motion videos, such as wedding videographers or YouTubers. It's worth mentioning that this limitation has been addressed in the newer A7IV, which now allows shooting in 4K at 60FPS.
Sony A7III vs. A7S and A7R
Within the Sony A7III lineup, there are three models to consider. In this review, we have primarily focused on the classic A7III.
The A7SIII caters to videographers, addressing some of the video-related limitations mentioned earlier. It also features design enhancements, such as sturdier buttons and a larger grip.
On the other hand, the A7RIII boasts a higher megapixel count, making it an attractive option for those planning to print their photographs in larger formats. However, for digital storage purposes and everyday use, the classic A7III is still a solid choice in 2023.
Sony A7III for Travel Photography
If you're seeking a camera for your upcoming vacation, the Sony A7III remains an excellent option in 2023. Its focus points and image stabilization, discussed earlier, make it tailor-made for travel photography.
This forgiving camera ensures you won't miss out on shots due to focus issues or blurriness, even in dynamic environments.
Pairing the A7III with a midrange lens like the Sony FE 55mm F1.8 ZA creates a fantastic street photography experience.
The lightweight combination provides a versatile setup suitable for a range of situations. For landscape shots during your travels, consider using a lens like the Sony 16-35 to achieve a wider field of view.
Moreover, the A7III boasts robust battery life, allowing for an estimated 710 shots per charge. The camera can easily exceed 600 photos on a single charge, making it a reliable companion throughout the day.
Sony A7III for City Photography – How does it perform?
Similarly to travel photography, the Sony A7III excels in city settings. Its image stabilization and precise focus points eliminate the challenges of capturing shots on the move. The camera's overall performance, combined with its good battery life, ensures it meets most of your requirements in urban environments.
Furthermore, the A7III's compact size is a significant advantage for a full-frame camera. While the size difference may be negligible for those already accustomed to carrying photography equipment or backup lenses, it's a saving grace for those who prefer a "grab and go" camera for street photography.
Even a few years after its release, the small size makes the Sony A7III a strong contender in 2023. However, it's worth noting that the A7III has a distinctive and loud shutter sound, which may attract attention in public. Additionally, the "silent shutter" mode is somewhat problematic, as it can lead to artifacting and lighting issues. While a silent shutter option is desirable, compromising picture quality makes it less useful.
Sony A7III for Landscape Photography – How does it perform?
The Sony A7III is a versatile camera that performs well in various photography genres, including landscape photography. With the appropriate lenses, it can capture stunning landscapes and even excel in night photography with careful adjustment of shutter speed and aperture.
However, many of the A7III's unique features, such as image stabilization and focus points, are less relevant in landscape photography. When the camera is mounted on a tripod and manual focus is employed, these features offer little advantage.
While the A7III is still capable of producing good results in landscape photography, it may not be its primary strength.
Who is the Sony A7III suitable for?
The A7III is an excellent all-around camera that caters to a wide range of photographers, especially considering its reasonable price point within the mirrorless camera market.
If you're a travel blogger or a passionate traveler seeking the best camera under $2,000, the Sony A7III is a good choice for prime to quality ratio.
Its lightweight and compact design make it highly portable, while its versatility enables you to capture stunning shots in diverse environments, including street, portrait, and wildlife photography.
Recommended lenses for Sony A7III
Sony Sonnar FE 55mm F1.8 ZA for city landscapes
For city vacations, the Sony Sonnar FE 55mm F1.8 ZA lens is an excellent choice. Its midrange focal length and lightweight design make it suitable for various cityscape scenarios. This lens guarantees the best possible pictures during your urban adventures.
The Sony 16-35mm Vario-Tessar T FE F4 ZA OSS for wide angle
The Sony 16-35mm Vario-Tessar T FE F4 ZA OSS lens is an incredibly versatile and impressive wide-angle lens. It excels in various photography scenarios, making it an ideal choice for travel photography. Whether you're capturing sweeping landscapes or detailed portraits, this lens delivers sharp, vibrant, and colorful photos.
Additionally, weighing at just 1.1 pounds, it remains reasonably lightweight, enhancing its suitability for travel. If you're contemplating purchasing a single lens for your Sony A7III specifically for travel photography, the Sony 16-35mm lens is undoubtedly the one to consider.
The Sony SEL50M28 FE 50mm F2.8 for Macro photography like food
When it comes to capturing intricate details and getting up close and personal, a macro lens is a must-have. The Sony SEL50M28 FE 50mm F2.8 is an exceptional choice for various photography genres, including food photography.
This prime lens serves as a versatile workhorse, enabling you to capture stunning portraits, landscapes, and, of course, macro shots. What sets it apart is its wide aperture capabilities, allowing you to achieve beautiful background blur for that dreamy effect.
Despite its high-quality optics, this lens remains surprisingly affordable, priced at under $550. It's a worthwhile investment for photographers looking to delve into macro photography or simply want to add a versatile lens to their collection.
Sigma 100-400mm F5-6.3 Contemporary DG DN OS for wildlife photography
If you're into wildlife photography or desire stunning lens compression, the Sigma 100-400mm F5-6.3 Contemporary DG DN OS is worth considering.
This lens offers an excellent value proposition compared to similar options on the market. It's nearly 40% cheaper than the SONY 100-400mm f4.5-5.6 GM lens and weighs almost one pound less. This significant weight reduction is beneficial when shooting handheld, as it helps eliminate camera shake and increases your chances of capturing the perfect shot.
Additionally, its relatively slim and packable design makes it an ideal choice for travelers seeking versatility and convenience.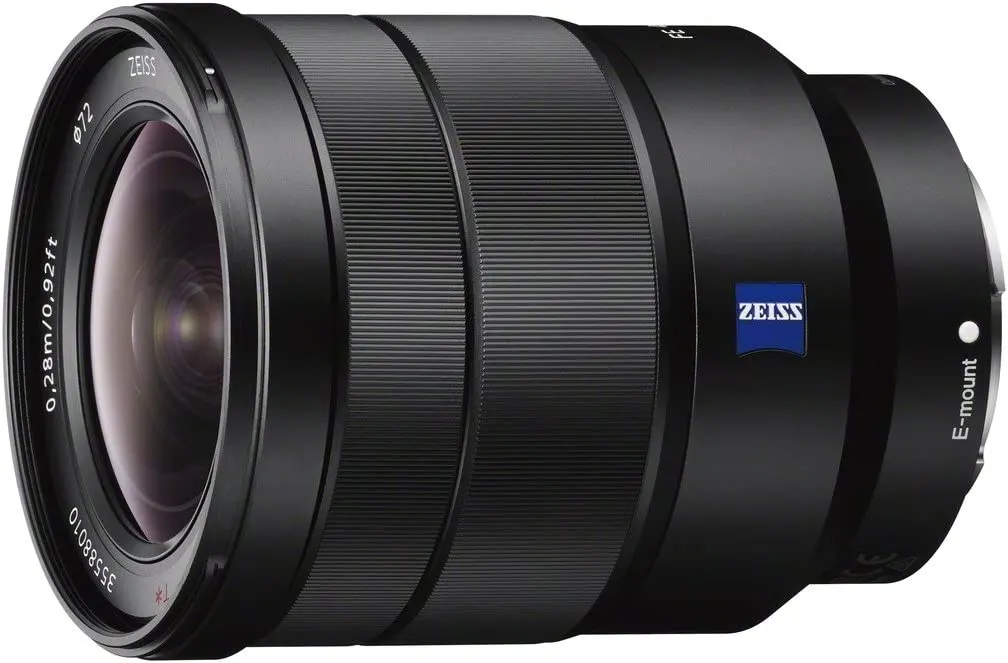 Should you Buy the Sony A7III?
The Sony A7III has already received widespread acclaim, and we believe it still holds up as a remarkable camera. Even after a few years on the market, the A7III remains one of the top choices for travel photography in 2023, which is a testament to its enduring quality.
If you have already invested in Sony lenses or have a collection that is compatible with the A7III, there is even more reason to purchase this camera. It offers excellent automatic settings, remarkable adaptability across various photography genres, high-quality color reproduction, a compact form factor for portability, and impressive battery life.
However, it's important to note that the A7III's reliance on Sony lenses may be a drawback for those who prefer a wider range of lens options. Additionally, the camera's shutter sound is distinctively loud, and the silent shutter setting may compromise picture quality. Despite these minor drawbacks, the Sony A7III remains a top contender for photographers in 2023.