Thinking to go on a cruise and wondering is Norwegian cruise line good?
I should first say, we are not affiliated with NCL in any way so our NCL cruise review is completed unbiased. We have always paid for our own NCL cruise and never had any collaboration with them.
Now that we have established that, I could easily nitpick and point out all the many things that are so wrong with Norwegian cruise line (and I will in this article HA!) of which there are a LOT (and seriously, NCL could do a whole lot better in many ways) but as a whole, we keep going back and cruising again and again with NCL, so I must think they are good. Right?!
And they are. Honestly. I always have a great time and get off wanting to book another cruise with them. If you've cruised with NCL before, we invite you to weigh in the conversation in the comments below to give your 2 cents but we will try to give you a run down of what we think is good and what's not about Norwegian cruises in this NCL review.
Is Norwegian cruise line good? Unbiased NCL cruise review
Norwegian Cruise Line (NCL) may not be the biggest player in the cruise industry, but its tenacity, sense of fun, and affordability make it a compelling choice for travelers.
Norwegian Cruise Line Overview
Founded in 1966, Norwegian Cruise Line is the oldest major cruise line based in the United States. In the late '90s, the company made strategic moves that propelled it to new heights. They have a few signature 60s cocktails onboard to celebrate their year of birth
Today, NCL boasts a fleet of modern mega-ships, some recently renovated, and provides a casual onboard experience with a focus on dining, entertainment, and innovative features.
Passengers can enjoy premium top-deck experiences, breathtaking waterfront views, flexible dining options, and a plethora of award-winning entertainment suitable for both adults and children.
NCL's generally lower fares and cruising atmosphere geared towards a younger clientele (I think it is one of the best cruise ships for young people) make it a popular choice for young couples and families.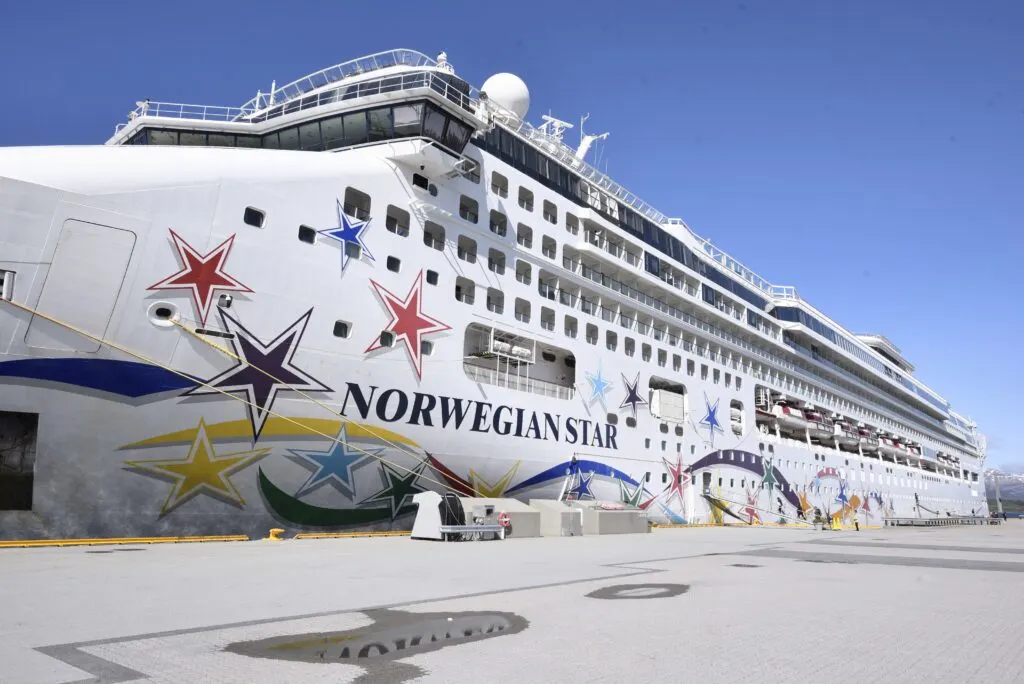 Pros of Norwegian Cruises
An affordable cruise option
Whether you're a solo traveler, a couple, a family, or a group, NCL offers an adventure-filled cruising experience that won't break the bank.
That's a huge plus for NCL cruises, we have paid as little as $30 a day pp to cruise with them (maybe less). You'd be hard pressed to find a decent hostel for that much in some areas of the world, especially with all food and transport included.
This makes cruising very good value with NCL. Cruising used to just stereotypically be for old retirees but we've noticed that young people are really starting to cotton on to how fun and affordable cruising can be.
NCL is also a good cruise option for families looking for an affordable vacation. There's plenty of entertainment onboard that will keep the kids entertained for hours too.
Click here to get the best rates with NCL.
Freestyle cruising concept
One of the hallmarks of NCL is its "freestyle cruising" concept, which gained prominence as the company built its modern fleet in the early 2000s.
Breaking away from the traditional formal and informal dress codes, NCL adopted a more casual approach, allowing guests the freedom to dress as they please. This flexibility extends to every aspect of the cruise experience.
The freestyle dining concept appeals to us because we can choose to visit the restaurants as we please and eat whenever we feel like eating. I hate being locked into a time to dine so this is a big plus for Norwegian.
Note: This does not apply to speciality dining restaurants on Norwegian where you do need to book a time to dine.
And the Food is Good
From grand main dining rooms to poolside grills and grab-and-go options, NCL ensures that guests can enjoy their preferred dining experiences at any time, with whomever they choose.
I would say there are enough restaurants on NCL (including free restaurants) to keep me satisfied and as a whole the food quality they offer is very very good.
We recently cruised on the Norwegian Star and were blown away by the quality of food. The food quality seems pretty consistent – we were also happy with the food on their other ships too like the Norwegian Getaway.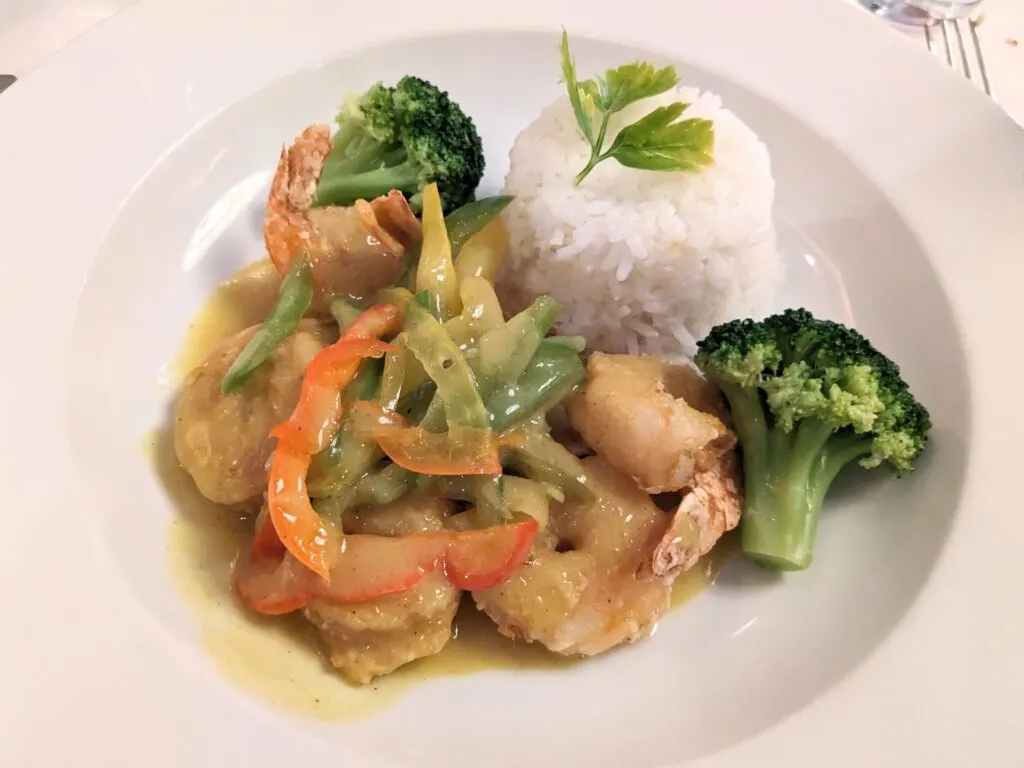 Entertainment is a highlight on NCL cruises
Entertainment is a highlight on NCL cruises, with each ship offering a variety of captivating performances. We honestly (generally) really really like the entertainment that NCL has given us as on the cruises we have taken. Sure, there's always a night or two where the entertainment wasn't really our thing but as a whole I would rate the entertainment high.
It does have a "sex sells" vibe which I personally find tacky but seems to appeal to the old seedy men onboard a lot LOL.
From themed production shows featuring impressive music and choreography to theatrical dining experiences and live entertainment by professional tribute bands, there's something for everyone.
For those who prefer a more lively atmosphere, the pool decks and Bliss Ultra Lounge offer energetic dance parties that are not to be missed.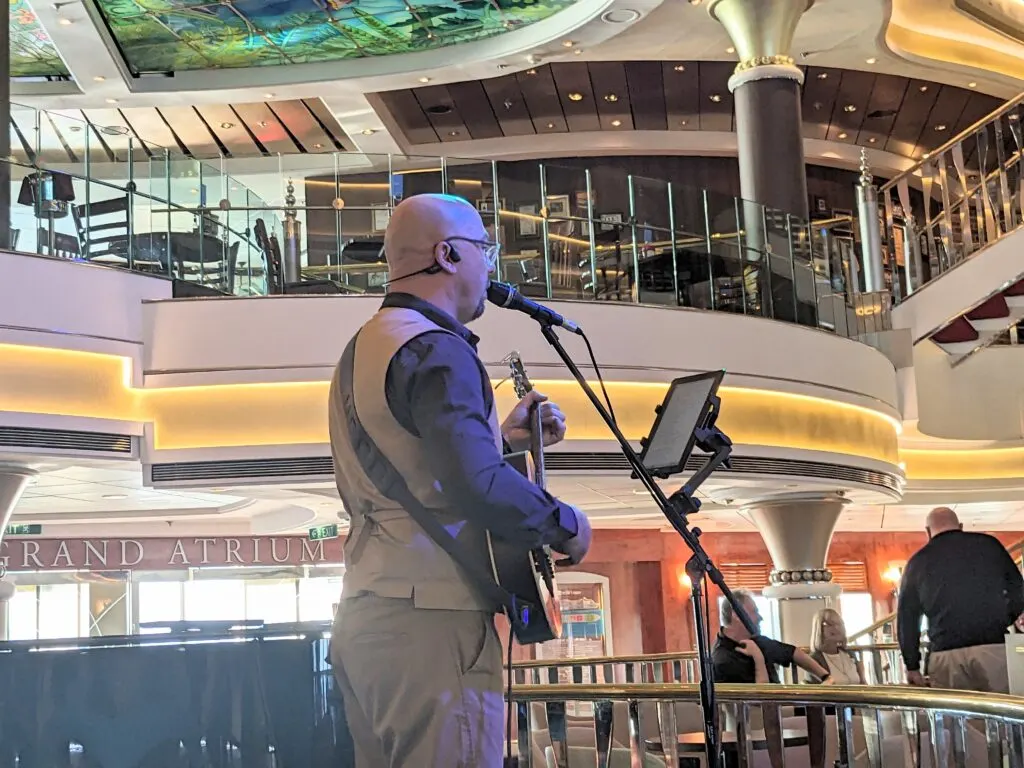 Activities on on NCL cruises
NCL's fleetwide activities cater to every member of the family. Passengers can enjoy an award-winning casino, epic water parks, state-of-the-art fitness centers, bartending and cooking classes, and a range of exciting shore excursions.
The newest additions to the fleet, Norwegian Viva and Prima, offer cool extra perks like race tracks onboard. The Norwegian Encore, offers a virtual reality wonderland at the Galaxy Pavilion and the world's largest race track at sea, the adrenaline-pumping Norwegian Encore Speedway, which extends 13 feet over the side of the ship.
Families will appreciate the dedicated programs and centers for kids, such as the Guppies Program, Splash Academy, and Entourage, where children can make friends and engage in supervised activities while parents enjoy the Mandara Spa's indulgent treatments, including hot stone massages. This makes NCL a good option for families too.
We personally have never been disappointed with the range of activities onboard NCL. With the caveat that if you start to cruise with the company a lot, they do start to become a bit repetitive.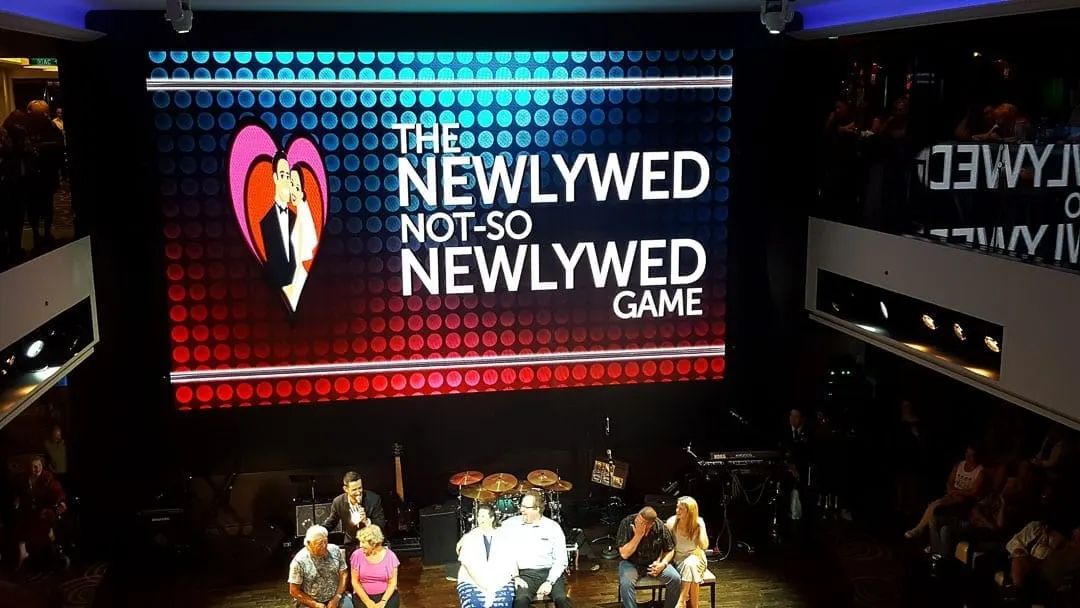 Staterooms on NCL
When it comes to accommodations, NCL offers a variety of options.
Standard cabins are generally on par with industry standards, featuring a mix of stylish and fun elements, including considerate lighting, island-inspired carpets, and fabrics.
For those seeking an extra level of luxury, NCL offers "The Haven by Norwegian" a first-class section available on many ships. The Haven provides spacious accommodations, a private courtyard, a sundeck, a concierge lounge, and exclusive restaurants, bars, and fitness centers reserved for Haven guests.
Spa Suites, Mini-Suites, and Balcony staterooms sometimes offer access to exclusive spa treatments, allowing guests to relax and rejuvenate while at sea.
Solo travelers can take advantage of the contemporary Studio cabins, designed specifically for them and available at discounted fares on select Norwegian Cruises. Studio guests also enjoy access to the dedicated studio lounge.
I would rate the rooms on NCL pretty decent. If you want a room that is a little more snazzy and modern, book one of the fleet's newer ships like the Prima rather than an older ship like the Star or Sun as the rooms are a lot nicer. These ships do tend to be priced a bit higher however on the whole.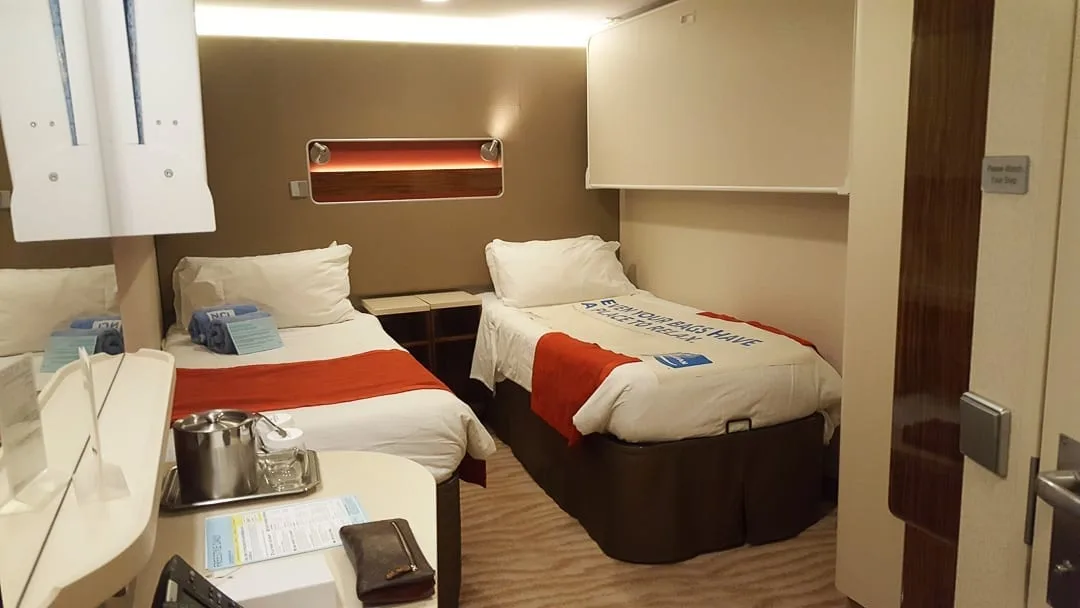 Free at Sea promotions make drinking onboard very affordable
NCL regularly offers what is called a "Free at Sea" promotion where you get a Premium NCL Drink package for just the cost of gratuities on the package.
Usually a drink package costs $109 per person per day but if you can get it included in your NCL cruise as part of your fare, it can be only around $22 per person per day (the price of the service charge of the gratuity).
This makes going for a drink with friends and family and having a good old time drinking like a fish very affordable and that's a win for me.

Cons of Norwegian Cruises
The service is cr*p
Sorry NCL but your customer service is really lacking lustre. It's really really poor. Try ringing NCL with a problem and you'll see exactly what I mean.
Guest services onboard their ship is not much better. Sometimes things you are meant to get don't come at all and no-one seems to know what is going on. For example, as platinum members at NCL we supposed to get chocolate covered strawberries as a perk on our recent cruise. Despite asking guest services multiple times, the strawberries never showed up.
Service by wait staff and bartenders etc is a little hit and miss too – we have had some seriously great service that we will never forget on Norwegian and some that is really bad. Like, think dining at a restaurant at Norwegian taking 3+ hours. Luckily, we don't mind a long dinner!
We also showed up for a gym class on the Norwegian Star one day and the instructor didn't show. So, things like that….
The onboard internet is overpriced and very bad
Wifi is an additional cost when you cruise with NCL. I can't put that down as a negative as that is pretty consistent across most large cruise-liners.
However, internet on NCL is more expensive than other large cruise ships which is really crud if you're someone like us that works online or if you just really like streaming Netflix while on vacation.
For example, Royal Caribbean charges no more than $20 a day for fast streaming wifi onboard whereas Norwegian charges $40 a day for their fast internet. And, it hardly works.
You pay for fast internet on NCL and there can be some days it won't load at all. That really annoys me. Like, a lot. You shouldn't be paying top dollar for a service that does not work.
They run a Vegas model pricing structure
There are some things onboard the ship that are just overpriced, like the wifi. Another example is the shore excursions. They are stupidly expensive on Norwegian. For an excursion that would cost $200 with a company if you book yourself, expect to pay $400 with Norwegian cruises.
If they are able, the cruise line will also fully book out the excursion with the on shore operator so you can't book it yourself. For example, we wanted to book a walrus tour in Longyearbyen in Norway independently which would have cost us $200 ($400 on the ship) and the tour company told us that all the tickets were all pre-purchased by Norwegian cruises so if we would like to join the only way we can book is through Norwegian.
Norwegian aren't able to do this everywhere of course, but if there's only 1 tour operator on shore who offers something popular, they are booking them out in advance to prevent you booking independently.
I suppose they have to make money somehow and this Vegas model pricing structure is how they can do it when they are selling the rooms so cheap.
So would I sail again on NCL and Is Norwegian cruise line good?
As I said at the start of the review, NCL has some room for improvement and I have listed some of our personal pet peevs with them in this review. I'm sure other travelers have other things that annoy them about NCL too (if you do chime in the comments below).
But for the price and what you are getting, NCL is good.
In terms of whether we would book another cruise with them, well we have already done so and will be sailing on the Norwegian Prima in just a few weeks. And we are very excited!
So if I keep buying their product, I think the proof of whether NCL is a good cruise is really in the pudding, wouldn't you say?