Looking for the best coffee shops in Oklahoma City to visit this weekend?
Believe it or not Oklahoma City's growing boutique coffee culture means it has some pretty damn good coffee shops, making it the perfect date idea! Whether you like a strong cup or something a little weaker with a more hip setting, there is no shortage of a great cup of coffee in Oklahoma City.
In this article you will find the very best coffee shops in OKC. If you are looking for more substantial food than just coffee and cake, you might also like to check out our list of romantic restaurants in OKC.
The best places for coffee in Oklahoma City
Elemental Coffee
With multiple locations around the city, Elemental Coffee has long been a favorite staple in OKC. More than likely you'll end up here at some point or another, and when you do it's definitely a good idea to try one of their special blends.
They have more than just the usual espressos, lattes and frappuccinos. They roast their own Peruvian and Colombian beans, among others, and you can even take a bag home with you. There's also a plentiful menu of breakfast, lunch and brunch dishes. A lot of them are southwestern inspired. Their tacos are great.
They come with a sriracha aioli that really adds a nice dose of flavor. Their thyme roasted cauliflower, which they call Sweet Jesus is another hit.
Address: 815 N Hudson Ave, Oklahoma City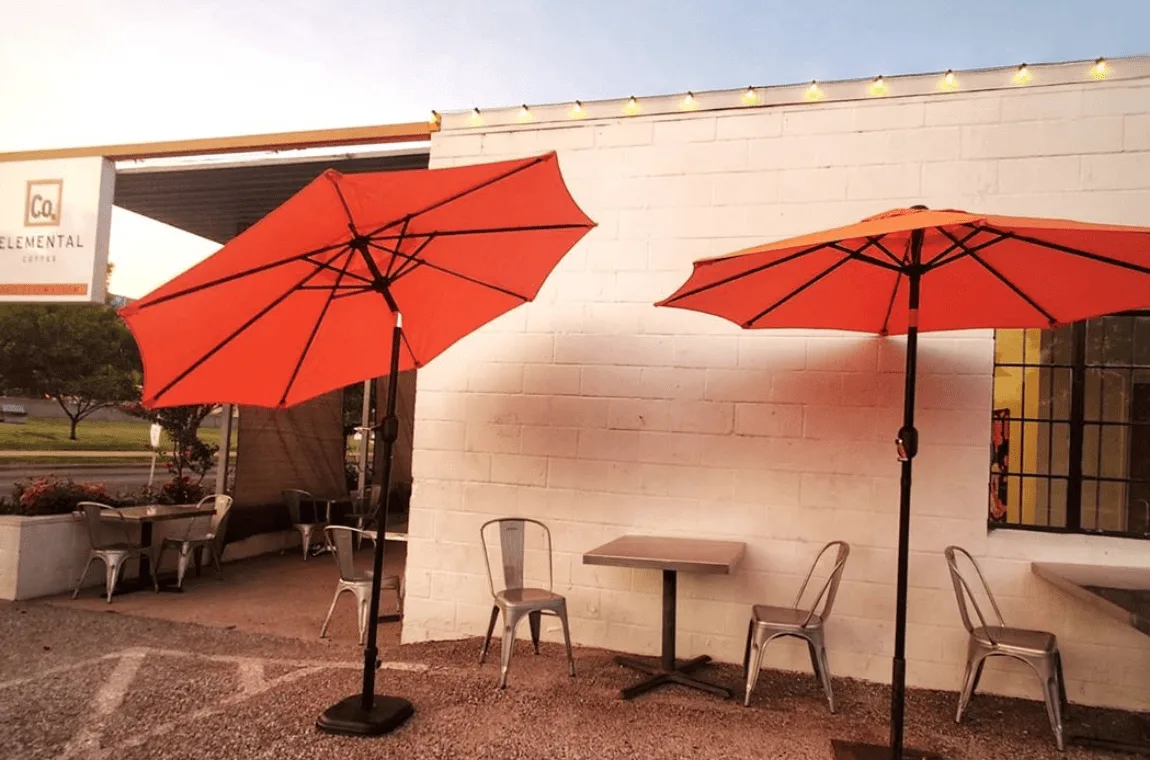 Leaf + Bean
The lobby of Leaf + Bean is all white and straight lines with small tables spread apart, giving you a chance to speak in private. It resembles a Brooklyn loft, or something that you'd find in Seattle, not a country city like OKC.
Their menu is toned down, mainly focused on espresso-based drinks, but they do have some unique items, like their green matcha latte. Some of their items are seasonal and locally sourced. They sell a number of baked goods: donuts, cinnamon buns and muffins.
It's toned down, a little upscale, but casual. If you end up meeting somebody here for the first time, you won't find yourself pressured to dress up, which is always a plus.
Eote
There's a lot to be said about Eote. It's more than just a brick and mortar building where you can sit down and have an awkward conversation with somebody that you just met.
The owners are very passionate about their craft, and they work hard to showcase that passion. Eote stands for "ends of the Earth," meaning they will travel to the ends of the earth looking for the best coffee, and that's exactly what they've done.
They have beans that come from seven different countries and several blends available, both in drink and bean form. The shop itself acts as a sort of science lab, where baristas use their advanced training to create some of the best cups of coffee you'll ever have. On Thursdays they have free tastings where you can try their different blends, learn about them and where they come from.
They also have guided tours through their roastery where you'll learn about how the coffee is roasted. Whether you're passionate about the drink, or you simply want to find a cool place to sit and talk, this is a step up from the usual coffee shop.
Coffee Slingers
Located on historic Automobile Alley, Coffee Slingers is one of the city's best. They roast their own beans, which they source directly from Latin America. They take a lot of pride in that farm-to-cup approach, and they make it a cornerstone of their business.
As far as the drinks go, they are out of this world. Their blue lotus chai is amazing. It comes from a traditional Indian recipe, which they use to create their dirty chai. Another common favorite is their cinnamon plum tea, which is both tangy and sweet. It's a mix of plums, currants, hibiscus and Saigon cinnamon, fused into a giant cup of paradise.
The space itself is basic and rustic, but that seems to be an intentional part of the concept. There's your usual rows of tables, some window seats, and the menu is handwritten on a blackboard. They also offer food items. Their bacon and green chili quiche stands out, as well as their Cinnabomb, which is baked locally at Big Buns Bakery. It's worth trying.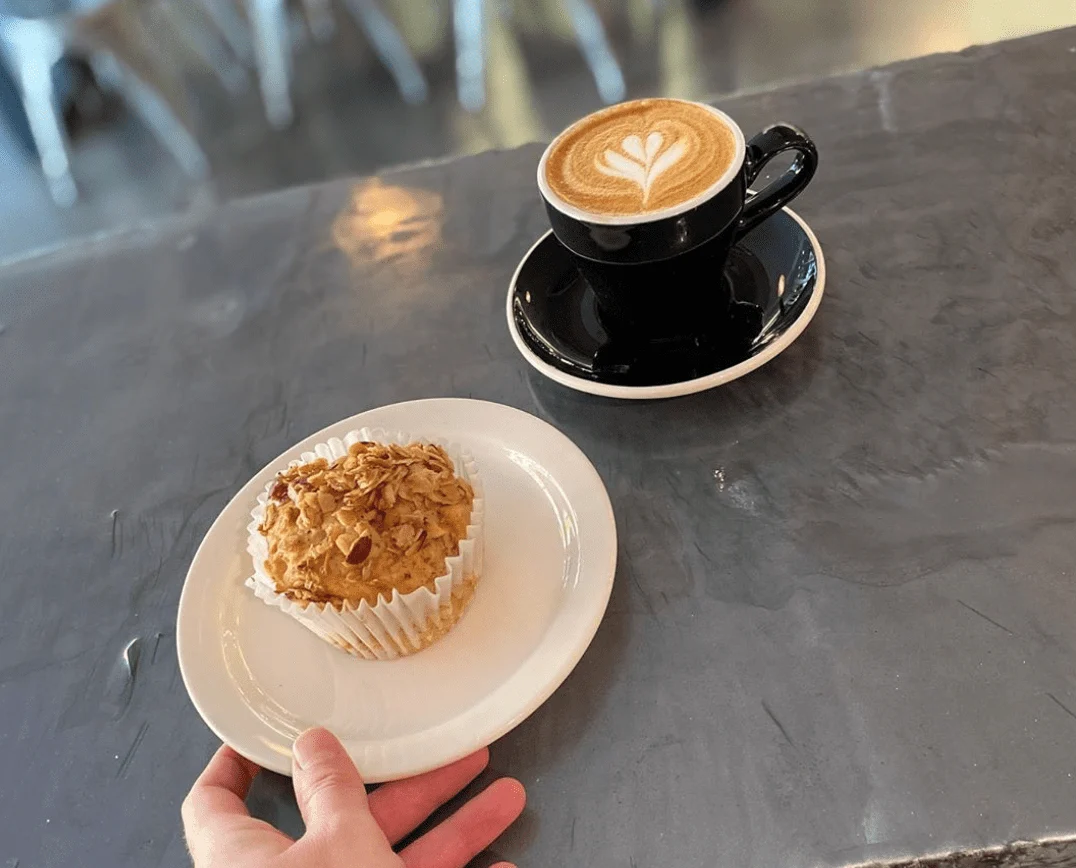 If you are looking for cute cafes in oklahoma city, don't miss Hanks as it has some of the best coffee in OKC.
Hank's is a small space, recently opened and nicely decorated. There's a giant Indian motif on the wall and a blackboard near the counter where you order. There's not a lot of seating, but they are building a patio area.
The space isn't why people go to Hank's, though. Part of it is their focus on vegan drinks and dishes. They have a lot of items that contain oats milk which are very popular, and not just the drinks.
Their oat's milk ice cream is locally sourced, and it's said to be some of the best in town. Their real claim to fame is their wine and beer. That's right. Ice cream, coffee, tea and booze—they have it all. One of the best okc coffee shops for sure.
Shartel Cafe
There's something to be said for enjoying a small meal on your first date. It changes things up and lets you cut down on your caffeine intake, and it's great if you need something to distract you from your date's glaring assets and flaws.
Shartel Cafe is a diner, but it doesn't look like a diner. It has all of the allure of a coffee shop: high-chairs, window seats, and warehouse style ventilation. It's the right environment, and the food is great. It's not dingy or greasy, though they do serve the normal diner classics. It's just a step ahead.
Their chicken fried steak is crispy and well-seasoned, as is their gravy. Their omelets and scrambled eggs are made right, and their pancakes are fantastic. They add a bit of malt powder in them to make them fluffy, and it makes a huge difference.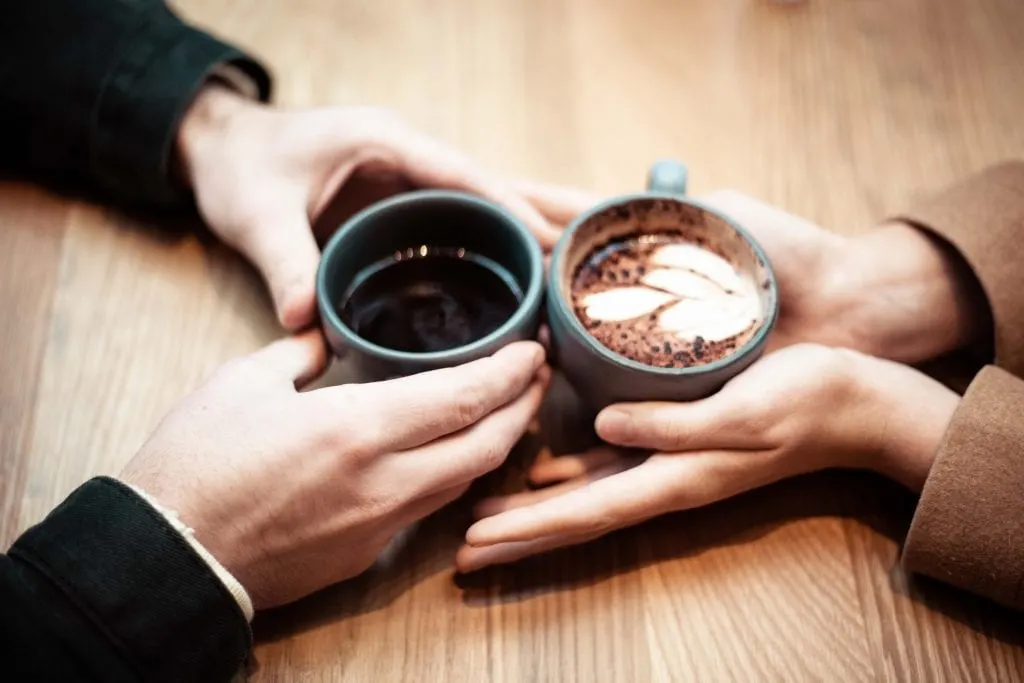 One of Oklahoma locals favorite coffee shops is Vintage Coffee and for good reason – the coffee never creases to disappoint. They are dedicated to continually improve their barrista skills and it shows!
If you are are a little peckish you can also eat some of their delicious pastries, sandwiches and biscuits. The inside of the cafe is just as delightful as the coffee itself with a hipster vibe to it.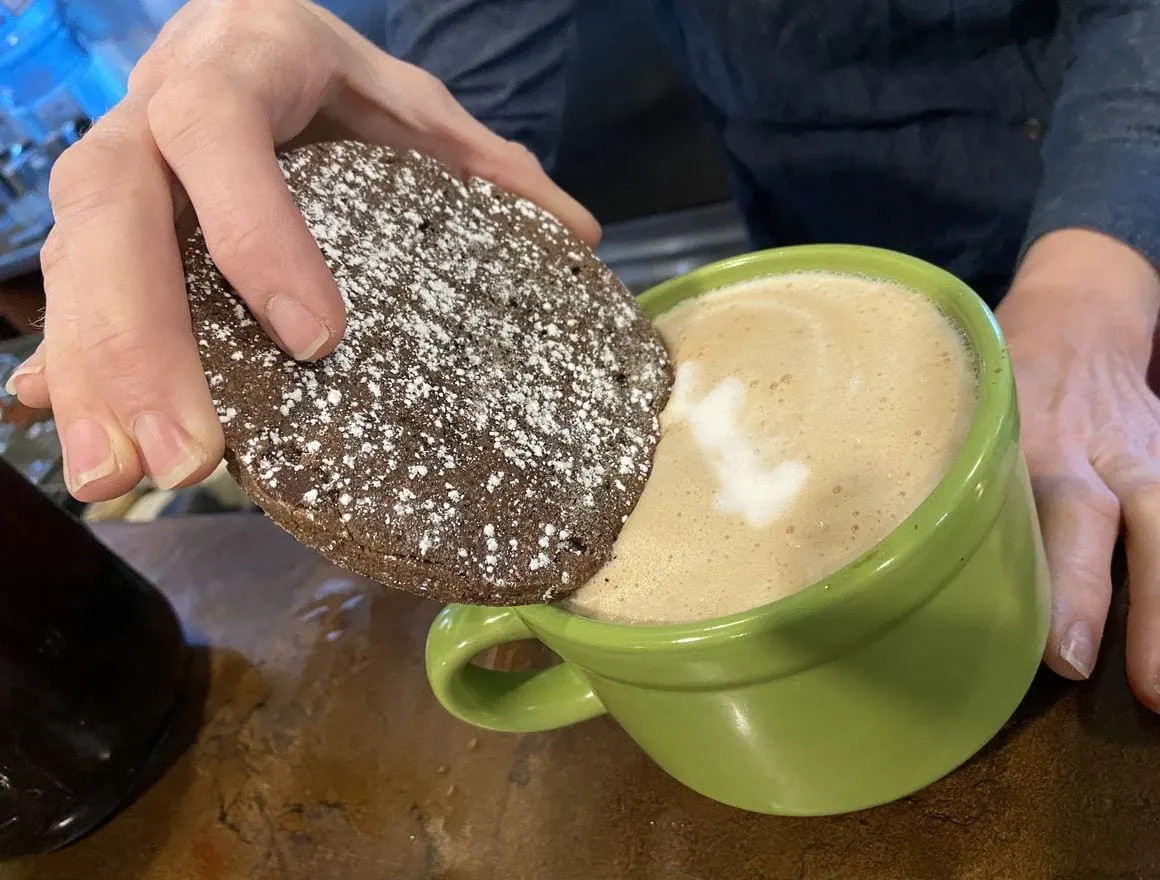 If you are an Oklahoma local and feel like you have already tried every cafe in town, you might like to give Clarity Coffee a go . This coffee shops is one of the newer shops in OKC so there is a chance you haven't tried this little beauty yet.
Luckily, new does not mean lacking flavor or quality. The team at Clarity are dedicated to providing their customers with the best possible cup of coffee. They search and continually update their beans from all over America just so they are able to do so.
Clarity Coffee specialise in providing some particularly delicious cold brew coffee.
If you like a contemporary and hip coffee shop with some instagrammable vibes then StellaNova is definitely the coffee shop for you!
It's pretty hard to miss this coffee shop with a giant coffee mug sitting on top of the building! On top of the beautiful shop, come here if you appreciate good service and a seriously delicious cup of coffee in OKC.
If you are looking for something to do on the weekend, they have some games available in store for customers use. One of the best coffee shops downtown OKC.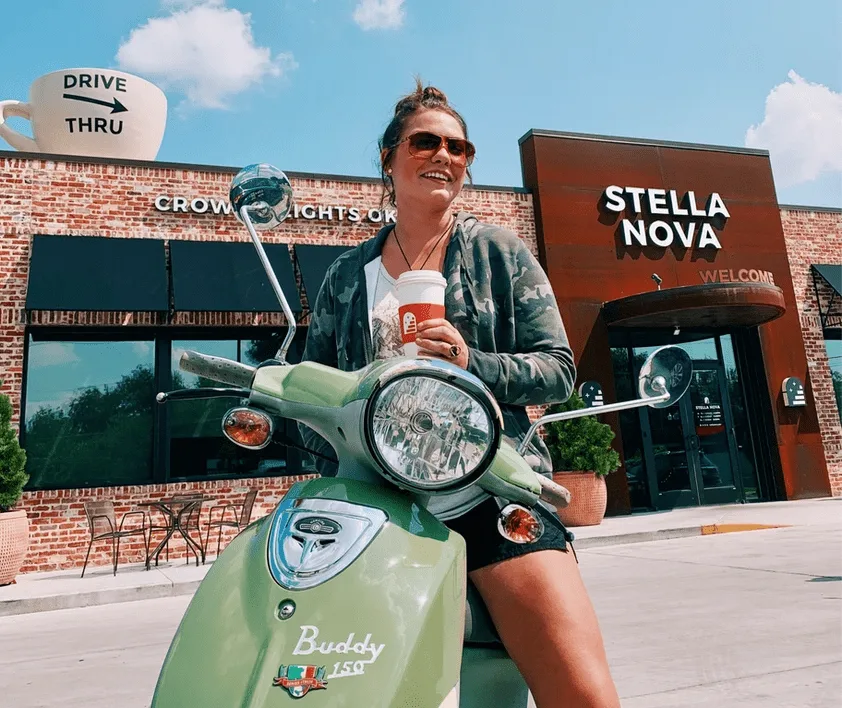 ***
Save to Pinterest!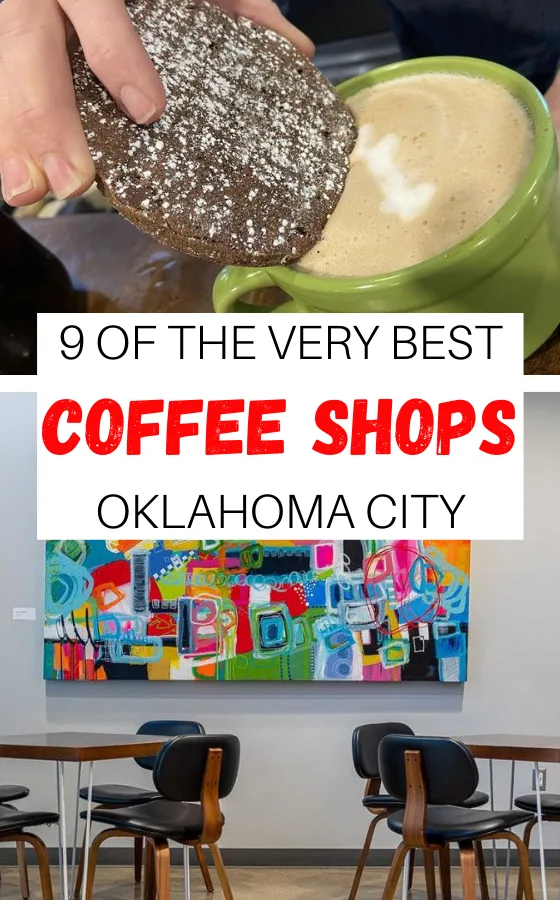 See more: