While we are on the road, we seldom have access to a physical casino. We always have so much fun when we visit Las Vegas but unfortunately, this is the exception rather than the rule.
Since travelling we have come across RightCasino, a fabulous website which takes the stress out of finding the best casino option out there for us with the best deals.
The site is perfect for UK players as it compares the best online UK casinos. We find the site to be extremely thorough and informative and would highly recommend it for anyone looking to find the best online casino.
Best Online Casino for Couples: Head-2-Head Casino Battles
Recently, RightCasino launched something we are very excited about – head 2 head casino battles.
These battles are designed to compare and contrast different online UK casinos.
The battles are just what we needed – they saved us precious time by doing the investigation for us.
Review of a head to head battle – Mr Green Vs LeoVegas
To provide you with an example, RightCasino recently reviewed two online casinos – Mr Green and LeoVegas.
Firstly, the casinos are weighed in according to when they were established, licensed, what games they offer and whether there is a mobile app in existence.
Casino games
The next aspect of the casino bout is the spread of games the casinos offer. For example, whether the casino has offerings including slots, jackpots, live casino games and table games.
As most casinos offer these, what we love about the battles is that RightCasino takes the comparison deeper, considering the numbers for the sake of comparison.
Sports betting
The next category RightCasino considers is Sports betting.
This aspect was of particular interest to us as we have an interest in sports betting.
What is great is nowadays most online casinos cover sports betting in addition to the traditional casino games.
In order to compare which casino takes the win, RightCasino considers how many sporting events are available to place a wager on at each casino.
In the case of Mr Green & LeoVegas, the latter has slightly more to offer with 39 different events to bet on as opposed to Mr Green's 37.
Both casinos offer traditional sports like football, tennis, basketball, cricket as well as eSports including CS:GO, Dota 2, League of Legends and Overwatch.
At first instance, LeoVegas seems to have the advantage. However, Mr Green is actually superior in terms of user experience.
This is very helpful for users like us as reading these guides saves us time and energy in selecting the right online casino it removes time wasted on things such as a slow user experience.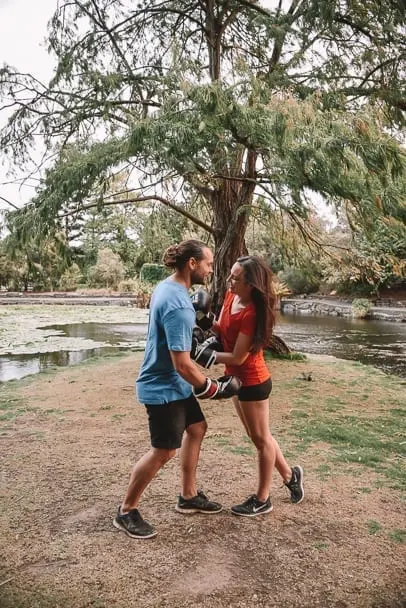 Mobile performance
Round 3 focuses on mobile performance. This is particularly important to us as, being on the road, we often use our mobile as a way to bet online.
We love that RightCasino has done the hard work for us. Frankly, there is nothing worse than a casino site that is not well optimised for mobile as it can prove to be a very frustrating user experience.
When we use online casinos, it is for enjoyment. Therefore, we want the mobile version to be quick and user friendly.
In the example of LeoVegas and Mr Green, RightCasino concluded both casinos were fairly evenly matched.
Loading speed is a very important aspect of using a casino for online betting. There's nothing worse than missing the jump on a horse race due to site lag, and inevitably seeing the horse you would have backed stride to victory.
RightCasino concluded this battle was not so simple.
While LeoVegas did load faster than Mr Green, the small time saving did not make a difference to the overall mobile experience.
A close call for Mr Green, as I was just deleting the app off my phone. RightCasino concluded that 'Once loaded, both sites scrolled smoothly, menus opened quickly and overall they both offered highly commendable mobile experiences.'
We are really loving these reviews from RightCasino as they even dig down as far as the downloadable apps. RightCasino considers everything from branding, to colours and customised navigation.
RightCasino takes users through a full run down of user experience on LeoVegas and Mr Green including the layout, interesting features and specific features which may be helpful to users.
We found this brief run through to be very helpful to us. It saves time and energy downloading every app for yourself. We would rather just the best and most useful casino apps saved to our phone.
Mr Green's mobile app does not allow sports betting. This was useful information for us to find out as sports betting is probably one of our favourite styles of online gambling.
Overall User Experience
Lastly, RightCasino's Head to Head battles measure up the overall user experience of both casinos.
While they concede this is a highly subjective area to measure, the casino comparison aficionados believe you can place emphasis on customer support, exciting promotions and a well performing site.
These are all things that draw us to one casino or another (especially what offers they have available) so it is fabulous to discover which casino measures up best in the battles in this regard.
This battle was just what we wanted to discover – while LeoVegas always has at least one ongoing promotion to check out for, Mr Green's promotions were far superior.
Mr Green's promotion page is overflowing with bonuses and offers. On any day there will be 3 + opportunities available, with even more in the Sports section. Just what we wanted to know!
Best Online Casino – Head-2-Head Casino
As you can therefore see, the head 2 head battles are extremely helpful to us.
They save us a lot of time and energy in deciding which online casino is right for us and the best one to use.
Check out the head-2-head battle between Mr Green vs LeoVegas. Find our who won the battle!
Save this to Pinterest (so you can find it again later)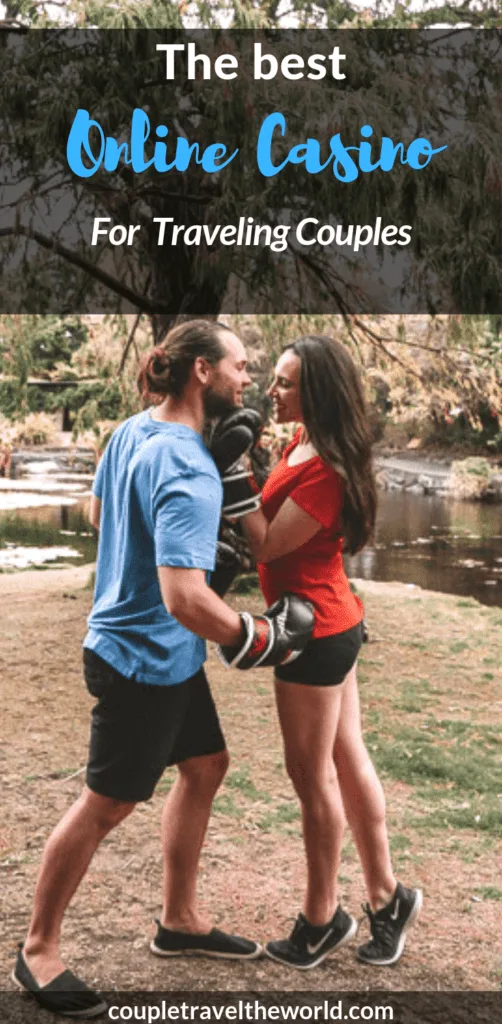 Disclaimer: We were partnered with RightCasino in the production of this post. This does in no way effect our views and opinions. Note: You must be 18 + to participate in online gambling. As always all opinions are our own.