The cloudy mountain paradise of Monteverde, Costa Rica was probably the best place we traveled in Costa Rica. BIG Call, I know. But it was that darn cool.
No doubt you have arrived into not so cool city of San Jose and are wondering the best way to travel from San Jose to reach the mountain paradise of Monteverde.
Never fear! We have you covered with the best way to travel between San Jose and Monteverde and what to do when you arrive!
Did you remember to pack these essentials in your Central America Packing List?
How to Travel from San Jose to Monteverde?
There are a few ways you can travel between San Jose and Monteverde:
San Jose to Monteverde By Car
Arguably the easiest way to reach Monteverde & to get around there is by car. You can find some really good deals on car hire (as low as $18 USD per day).
This can put you on par with the price of cabs to reach tourist attractions. Be careful though when booking a car, there can be HUGE insurance excesses in Costa Rica up to a $4000 USD hold on your credit card.
If you are traveling by car, it should take 2.5 – 3 hours driving time.
We were a little worried about hiring a car and driving in Costa Rica. We found it to be reasonably safe. We would recommend driving through the daytime if you choose this option and driving at night in Costa Rica can be sketchy.
San Jose to Monteverde By Public Bus
Public bus would definitely be the easier way to go. However, we LOVED the freedom of having a car.
While we got around everywhere in Costa Rica very easily we noticed other travelers struggling to reach attractions, waiting for local buses in the towns, which can be very painful.
If you would like to go by bus, you can reach Monteverde by public bus leaving at 6:30 and 2.30pm from the old Puntarenas bus stop located at Calle 14 and Avenida 11 and 9.
The journey is a bit longer and takes around 4 hours but the fare only costs around $5 USD per person.
Monteverde Things to Do
Monteverde could be described as a city up in the clouds where country meets the rainforest.
The rolling hills surrounding the city are filled with coffee plantations and farms to explore while the rainforest is beaming with wildlife including sloths, green viper snakes, kinkajous & toucans.
It truly is a natural paradise waiting to be explored!
There are many activities to occupy your time in Monteverde for all budget levels.
Our favourite and quite frankly unmissable things to do in Monteverde include:
Take a Night Walk
The rainforest is most alive in Costa Rica at night.
In most places around the world it is difficult and quite frankly scary to go exploring in the deep, dark forest at night.
We love love loved that Monteverde makes the impossible possible with many companies in Monteverde offering night walks for between $20 – $35 USD pp.
We chose the Kinkajou Night Walk and had a blast. The company had great, informative guides who had a great eye for spotting animals.
It is $25 USD with transport to and from your hotel or $20 if you have a car and can reach the Night Walk centre independently (one of the perks of hiring a car instead of the bus).
The night walk centre is about a 10 minute drive from town.
Visit a coffee plantation
Monteverde is home to many really cool coffee plantations. One of the best things to do in the town is to visit one of the many coffee plantations to see how coffee is processed from start to finish.
Don Juan offers Coffee tours for $35 USD pp which provide a history of coffee & an explanation of the coffee making process.
Another good option is Life Monteverde's coffee tour (at 8.30am & 1.00pm daily) for $30.00 USD pp. This tour is with a local family who also use their farm as an education centre for universities about conservation.
If you have a little time up your sleeve, you can volunteer on their farm and stay with a local family.
For those who just want to go for a coffee tasting, Life Monteverde's coffee shop called Cafe de Monteverde offers a free coffee tasting which includes samples of over 6 coffees and a brief explanation of the coffee making process.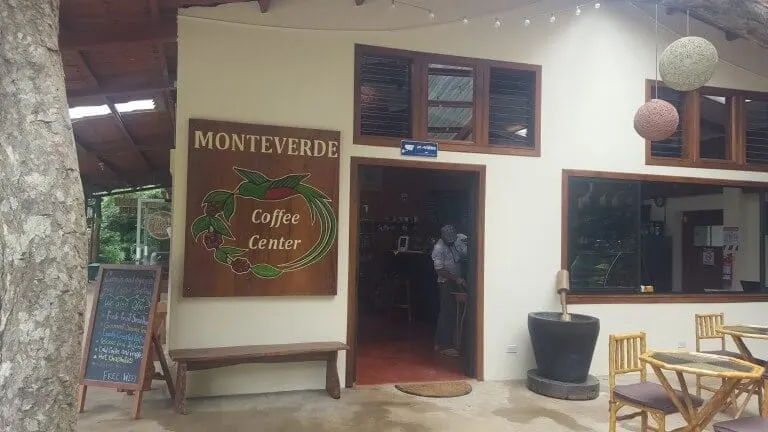 Visit the Hummingbird Cafe
Haven't spotted a hummingbird while trekking in Monteverde? Never fear, you can see hundreds of hummingbirds for free at the Hummingbird Cafe as they flock to the hummingbird feeders located outside the cafe.
This provides fantastic photo opportunities to see the birds at close range as they flutter about in a fairy-like manner.
This cafe is located along the road, just before the entrance to the Monteverde Cloud Forest.
Hike the Monteverde Cloud Forest
One of the most popular activities in Monteverde is hiking in the Monteverde Cloud Forest.
To hike in the park the entrance fee is $20.00 USD per person.
While the park has received glowing reviews for its beauty, if wildlife is what you are looking for, it isn't the best place for wildlife viewing due to the colder temperature.
Most of the wildlife in the area is located in the transitional rainforest.
Hike in the Children's Eternal Rainforest
As an alternative to hiking in the Monteverde Cloud Forest or if you have multiple days to explore Monteverde, another option is to explore the Children's Eternal Rainforest.
The cost to enter this reserve is similar to the Monteverde Cloud Forest.
Hike to Cerro Amigos
If you don't want to pay entry into the Monteverde Cloud Forest or the Children's Eternal rainforest, you can complete the free 3 hour return hike to Cerro Amigos.
On a clear day at the top you can view the Arenal Volcano.
While completing this hike we saw a group of kinkajous running around and climbing in the trees. Don't complete this hike on a wet day because its quite a steep climb up and can be very slippery & dangerous!!
Cost of traveling in Monteverde Costa Rica
One thing that we will mention is that we were shocked at the price in Monteverde and Costa Rica in general.
Turns out, Costa Rica is an expensive country & the price of food & activities is comparable (or only marginally cheaper) than prices in the United States.
The average price of a meal was around 5000 Colones or about 10 USD pp in Monteverde.
For a unique dining experience in Monteverde try the Tree House Restaurant & Cafe, a restaurant built in a tree house style around a large tree. Another fan-favourite in Santa Elena, is the restaurant Taco Taco that serves reasonably priced Mexican food (at least by Costa Rican standards!)
If you want to keep costs down, eat in the Sodas (local run restaurants) where a meal will cost between 3000 – 4000 colones ($5 – $7 USD) or for the super budget conscious there are numerous supermarkets & hot dog stands in Santa Elena where a hot dog will only set you back 500 colones or $1 USD.
Drinking alcohol in Costa Rica is also somewhat of an expensive habit. To keep costs lower buy beers at the supermarket. The delicious local beer (Imperial Silver is my favourite) will only set you back 650 colones in the Supermarket rather than 2000 colones in a bar/restaurant.
Where to stay in Monteverde?
The average cost of accomodation in this area is as follows:
Dorm room – $10 – $15 USD per night per person
Budget double – $30 – $50 USD per night
A bit more of a splurge – $100 USD – $150 USD per night
Budget accommodation in Monteverde
While exploring Monteverde, most travellers stay in the nearby town of Santa Elena.
You can get a clean private room with a bathroom & breakfast included for between $30 – $50 USD per night depending on the season.
Good options for traveling on a budget include:
My favourite hotel in the area and one of the best finds in Costa Rica is Pensión Santa Elena. This hotel offers a nicely decorated clean double room, private bathroom with fast wifi and a free light breakfast.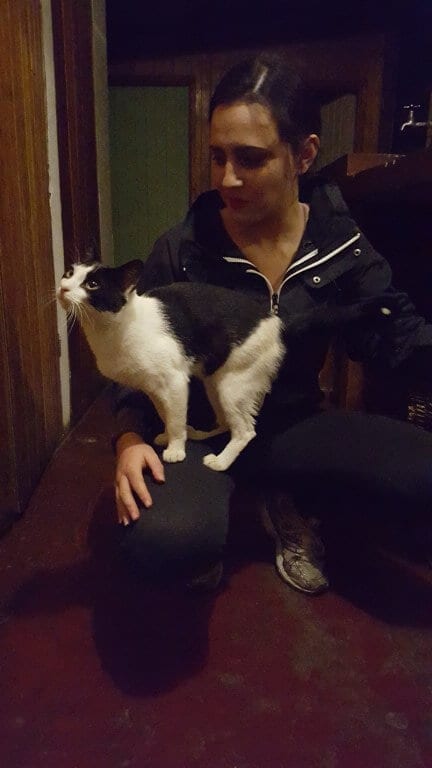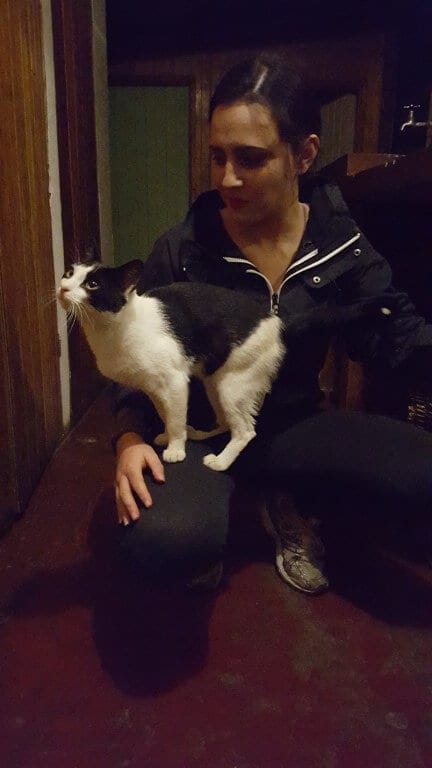 Mid Range to Luxury accommodation in Monteverde
To see a noticeable difference in accomodation you will be looking at spending between $100 – 150 USD per night.
In this category, I would recommend the following hotels:
How to reach La Fortuna from Monteverde
Heading on to La Fortuna?
Here is the best way to do it.
Monteverde To La Fortuna by Car
We traveled between La Fortuna & Monteverde by car (approximately 3 – 3.5 hours). People will tell you that you require a 4 wheel drive to make the journey due to unpaved roads and (while this may be easier) it is not strictly necessary as we had no troubles driving there in our hired Sedan.
The last 25 km is unpaved roads so it will have you going at a snail pace.
Monteverde To La Fortuna by Bus
The alternative is the jeep-boat-jeep between Monteverde and La Fortuna (and vice versa). This will set you back $25 pp and takes about 3 hours.
***
Save San Jose to Monteverde + Things to do in Monteverde to Pinterest!