While we were living in Cambridge we decided to venture out to the quaint town of Bury St Edmunds for the day in hunt of the smallest pub in England.
Smallest pub in England
Nadia's grandfather recommended we check out the smallest pub in England as it is only a 45 minute drive from Cambridge.
We are really glad we ventured to the town of Bury St Edmunds from Cambridge as not only did the pub 'The Nutshell' have oodles of charisma but the town itself was absolutely charming.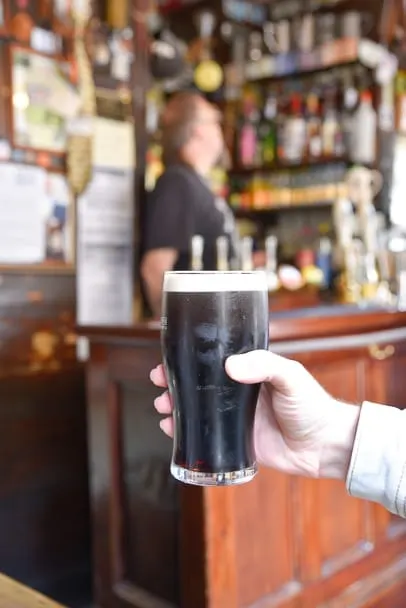 About the Nutshell, Britain's smallest pub
The Nutshell is only 15ft by 7ft large and holds the Guinness Book of Records title for the smallest pub in Britain.
It started operating as a bar in 1867 however, the building dates back further than that.
If you visit the Nutshell in Bury St Edmunds you will likely be served beer by a very cool bikie bartender.
This bartender previously was a client of the bar (with his bikie friends).
They used to enjoy a beer on the sidewalk outside until the shop across the road complained about the bar allowing patrons to serve alcohol outside. Ekk!
Nowadays, you can only enjoy an alcoholic beverage inside the tiny 15ft by 7ft large bar. The Nutshell investigated getting permission to serve outside but at 50 pounds a table the venture was sadly not worthwhile.
As the pub is the smallest bar in England only a small selection of alcohol is served. For instance, there is only one red wine available at the bar (albeit it is quite a nice one!)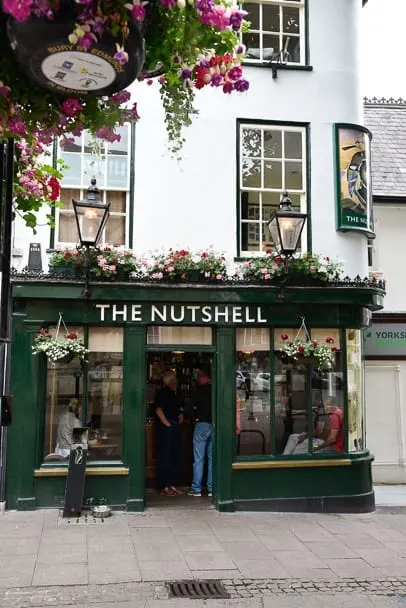 Why visit England's smallest pub
Aside from the pub boasting the title of the smallest pub, it is a very interesting pub with historical items, photos and memorabilia covering the inside.
For example, there is a mummified cat hanging from the ceiling. Ew!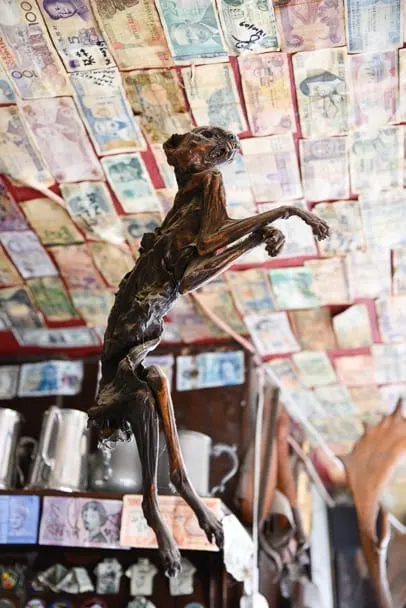 4-500 years ago live cats were bricked into houses to ward off evil spirits in the town. This mummified cat was found by the bar owner.
It is now hanging from the ceiling for all patrons to see.
At one point there was a mummified leg hanging from the bar. However, the bar needed to pay 800 pounds to prove it was more than 100 years old to have it on display. Sadly, this has been subsequently taken down.
There is also a mummified rat hanging from the ceiling. We are unsure about the story/origins of this.
If you go, ask the friendly bartender about the rat and let us know!
Looking for something to do next? Why not visit the Abbey Gardens!
Save England's smallest pub to Pinterest (so you can find it again later!)