Exploring the world one day at a time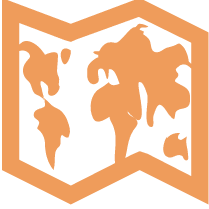 Travel Destinations
Review our comprehensive guides, tips and tricks.
Tips to Stretch Your Budget
Because a six-month vacation is better than a month-long vacation.
Blog
Find inspiration. Check out our blog.
There is a lot of choice in terms of great accommodation options in Hong Kong. This can be both a blessing and a curse and can provide a real big headache for planning a getaway. To help you out, we researched the very best of Hong Kong accommodation and made a list...
1. Watch the Hong Kong 'Symphony of Lights' Laser show From the Tsim Sha Tsui promenade, there is a fantastic view of the Hong Kong skyline where can watch the 'Symphony of Lights' laser show nightly at 8.00pm. The promenade is normally packed...
Far from the heady days of the 80s when Pablo Escobar terrorized the population contemporary visitors to Medellin will find a thriving modern city and welcoming natives looking to change a tarnished reputation one smile at a time. Things to do in Medellin Park Avri...
Join our mailing list to receive the latest travel tips, destination guides and wanderlust inspiration as soon as they hit the press!