Exploring the world one day at a time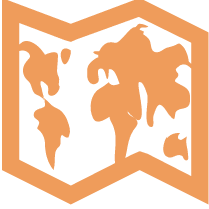 Travel Destinations
Review our comprehensive guides, tips and tricks.
Tips to Stretch Your Budget
Because a six-month vacation is better than a month-long vacation.
Blog
Find inspiration. Check out our blog.
Are you travelling to New York and have a week spare to see more of what greater America has to offer? Consider this one week road trip covering 6 states including New Jersey, New York, Pennsylvania, West Virginia, Virginia & Maryland. Start your trip in...
We travelled on Copa Airlines flight 808 Cartagena to New York. It was overall a good experience with some minor room for improvement. The first leg: Cartagena to Panama City (1 hour 15 minutes travel time) The first leg of the journey was a very pleasant experience....
Far from the heady days of the 80s when Pablo Escobar terrorized the population contemporary visitors to Medellin will find a thriving modern city and welcoming natives looking to change a tarnished reputation one smile at a time. Things to do in Medellin Park Avri...
Join our mailing list to receive the latest travel tips, destination guides and wanderlust inspiration as soon as they hit the press!