Exploring the world one day at a time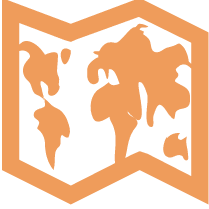 Travel Destinations
Review our comprehensive guides, tips and tricks.
Tips to Stretch Your Budget
Because a six-month vacation is better than a month-long vacation.
Blog
Find inspiration. Check out our blog.
Recent Posts
Traveling with only carry on luggage will save you hundreds if not thousands of dollars over a lifetime of travel. Unlike checked in baggage, carry on luggage is in most cases complimentary! That means all you have to pay for is the base price of the airline ticket,...
Before traveling to Guilin & Yangshuo, we were very confused as to which city to stay and how much time to allocate to each city. Where to pick – Guilin or Yangshuo? To break it down for you, Guilin is essentially a big city with lots of parks. To be honest,...
Travel Guides
One of the areas that we were most excited about visiting in China was Guilin & Yangshuo due to the epic scenery. We are particular fans of nature so this area was particularly appealing to us for its jaw dropping landscapes. We travelled to Yangshuo from...
Join our mailing list to receive the latest travel tips, destination guides and wanderlust inspiration as soon as they hit the press!