Looking for the best date ideas in Reykjavik? You're in luck. There are tones of romantic things to do for Couples in Reykjavik.
Reykjavik, the vibrant capital city of Iceland, is a treasure trove of stunning landscapes, captivating culture, and unforgettable experiences. Amidst the breathtaking natural wonders and vibrant city life, Reykjavik offers a myriad of romantic date ideas that are sure to kindle sparks of love.
Whether you're planning a first date or seeking to reignite the flame with your partner, Reykjavik has something enchanting for every couple. In this article, we explore a collection of delightful date ideas that promise to create cherished memories and deepen your connection in this Nordic wonderland.
20 Fun Date Ideas in Reykjavik: Romantic Things to do for Couples
1. The Golden Circle Tour – Discovering Nature's Beauty Together
Embark on a journey to the iconic Golden Circle, a famous route that showcases some of Iceland's most remarkable natural attractions.
Hold hands as you marvel at the thunderous Gullfoss Waterfall, the powerful Geysir hot springs, and the scenic Þingvellir National Park. The enchanting landscapes and awe-inspiring sights will undoubtedly leave a lasting impression on both of you.
You can take a tour of the Golden Circle or you can drive the Golden Circle yourself by hiring a car.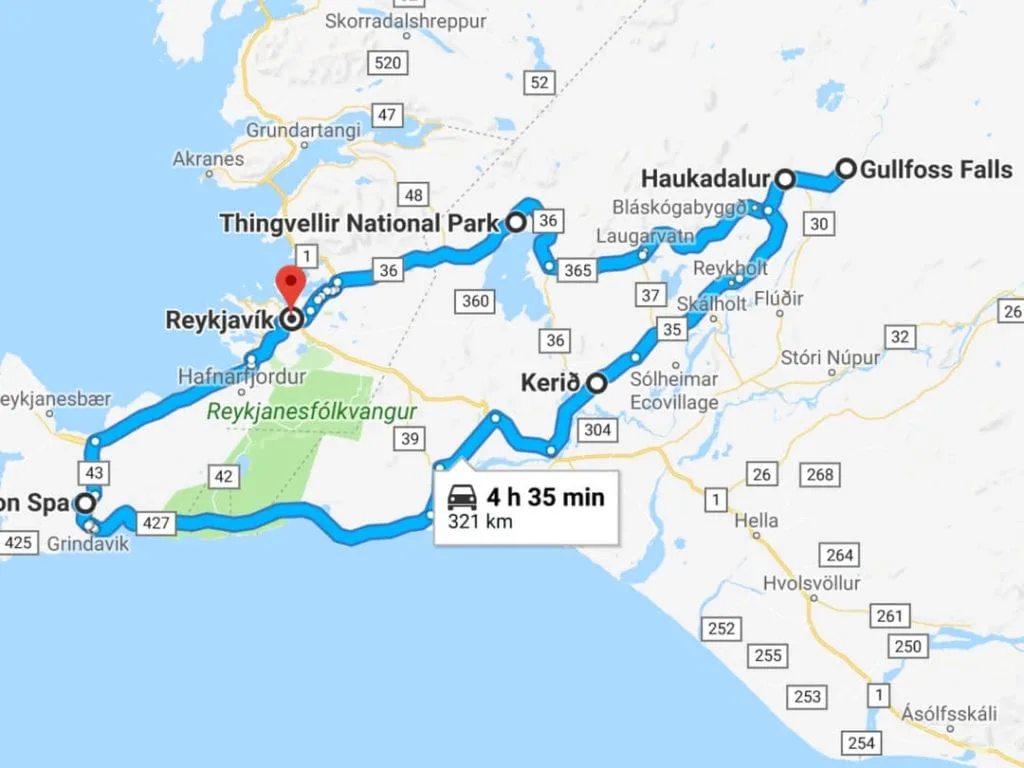 2. Sunset at the Perlan – A Romantic Rooftop Experience
For an unforgettable evening, head to the Perlan, a unique building that offers panoramic views of Reykjavik and its surroundings.
Climb to the top and witness a breathtaking sunset together, painting the sky with a vibrant array of colors. Afterward, indulge in a romantic dinner at the revolving restaurant, enjoying exquisite cuisine while the cityscape changes around you.
3. Northern Lights Chase – A Magical Night Adventure
Reykjavik is one of the best places on Earth to witness the ethereal dance of the Northern Lights.
Book a Northern Lights tour, hand in hand, and venture into the Icelandic wilderness to catch a glimpse of this mesmerizing natural phenomenon. Snuggled up in warm blankets under the starry sky, watching the lights paint the night in celestial hues, you'll experience an otherworldly moment of pure magic.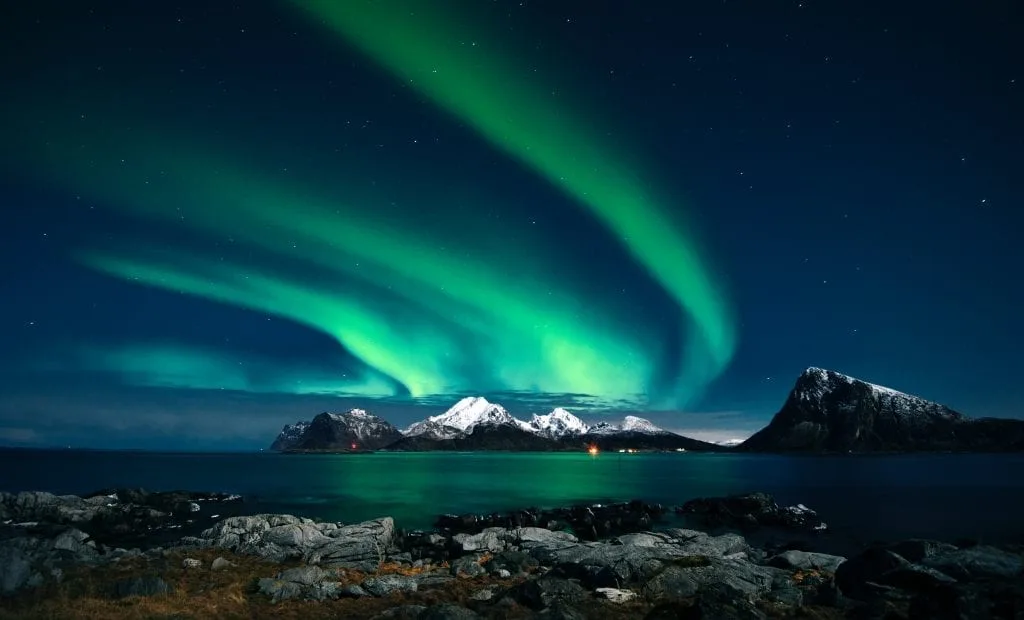 4. Laugardalslaug Geothermal Pool – Relaxing Retreat for Two
Unwind and recharge with a visit to Laugardalslaug, one of Reykjavik's geothermal pools. Relax in the soothing warm waters and take advantage of the various hot tubs, saunas, and steam baths.
This serene setting provides a perfect opportunity to bond and rejuvenate together while enjoying the Icelandic tradition of outdoor geothermal bathing.
You could alternatively make a trip to the Blue Lagoon or Sky Lagoon which are located a short drive from Reykjavik.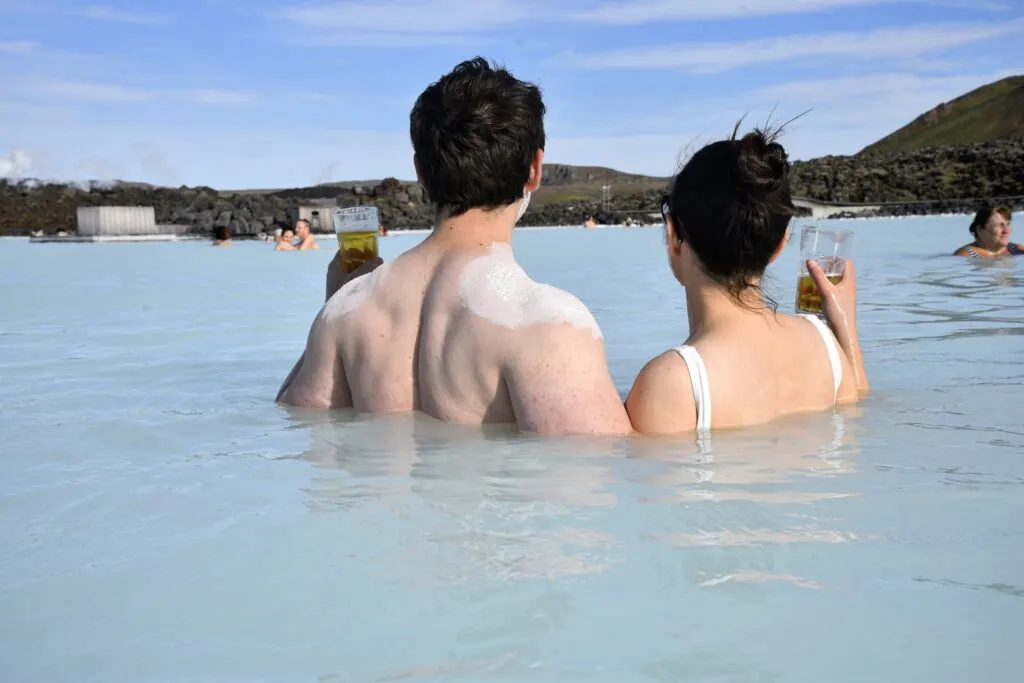 5. Icelandic Horseback Riding – An Adventure for Animal Lovers
Explore the rugged Icelandic landscapes on horseback, hand in hand with your partner.
Icelandic horses are known for their gentle temperament, making this experience suitable for riders of all levels. As you ride through picturesque terrains, you'll feel an unparalleled sense of connection with nature and each other.
Book your Icelandic horse tour here.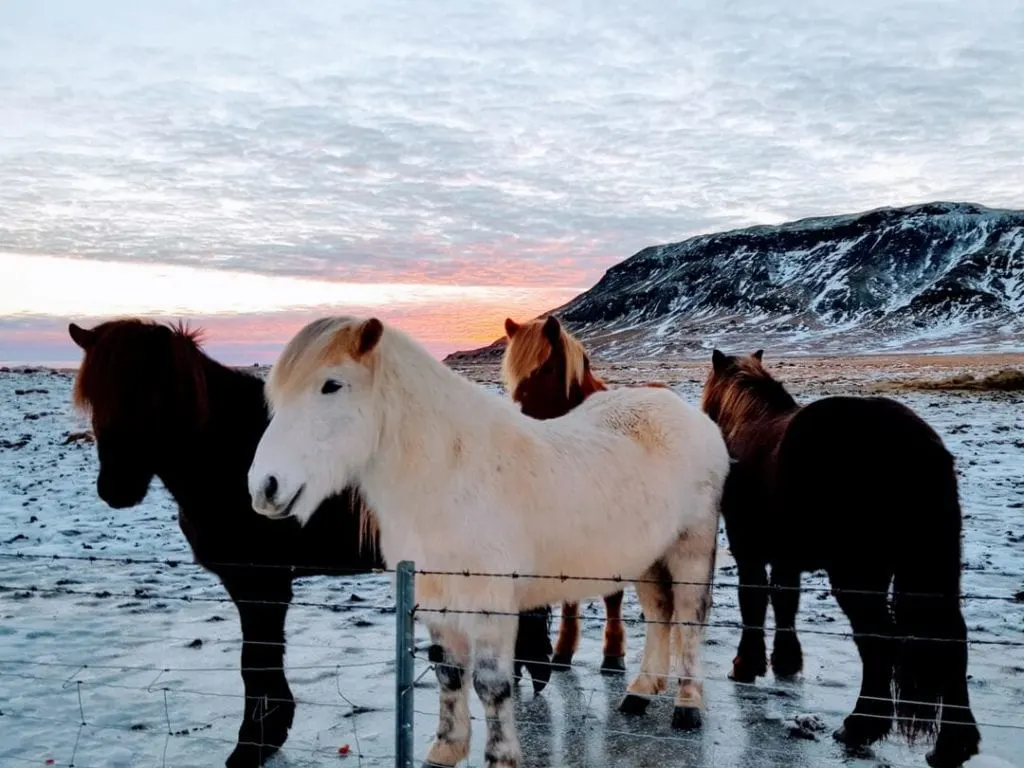 6. Reykjavik Harbour – Romantic Stroll by the Sea
Take a leisurely walk along the Reykjavik Harbour, admiring the charming boats and colorful buildings lining the waterfront.
The peaceful atmosphere offers an excellent opportunity to engage in heartfelt conversations and enjoy each other's company. Consider ending your stroll at a local seafood restaurant, savoring fresh catches while gazing at the sea.
7. Reykjavik Street Art Tour – Artistic Exploration Hand in Hand
Reykjavik is renowned for its vibrant street art scene, featuring captivating murals and graffiti. Embark on a street art tour with your loved one, appreciating the creativity and stories behind each artwork.
The unique experience will inspire creative conversations and provide a fresh perspective on the city's artistry.
Book your street art walking tour here.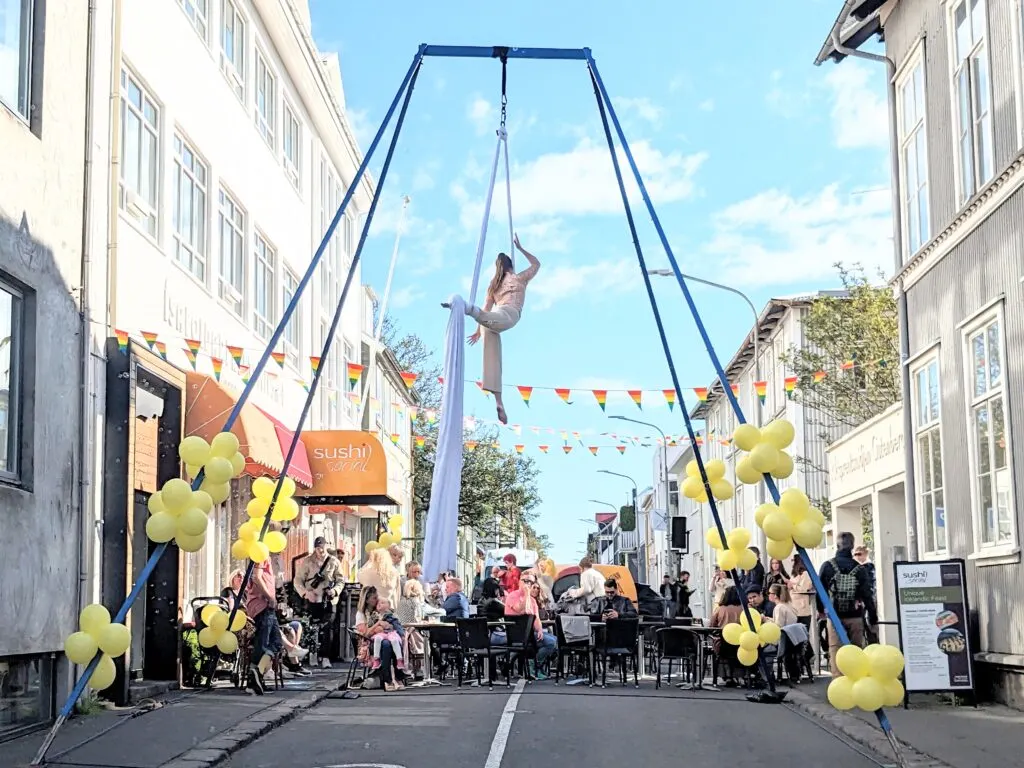 8. Solfar Sculpture – A Symbol of Love
Take a leisurely stroll along the waterfront to admire the iconic Solfar (Sun Voyager) sculpture, which symbolizes a dreamboat, an ode to the sun and new journeys.
Pose for a photo together, with the striking Mount Esja in the background, as a beautiful memento of your time in Reykjavik.
9. Harpa Concert Hall – Cultural Evening of Music and Art
Attend a concert or performance at the iconic Harpa Concert Hall, an architectural masterpiece by the harbor. With its striking glass façade, the venue offers a captivating ambiance for a cultural night out.
Immerse yourselves in the world of music, dance, or theater, and enjoy the shared experience of art's power to evoke emotions and create lasting memories.
10. Old Harbour Whale Watching Tour – Bonding with Marine Giants
Embark on a thrilling whale-watching tour from the Old Harbour in Reykjavik. Witnessing these majestic marine giants in their natural habitat creates an awe-inspiring and unforgettable experience.
As you scan the horizon together for humpback whales, orcas, and dolphins, you'll strengthen your connection with nature and each other.
Book your whale watching tour here.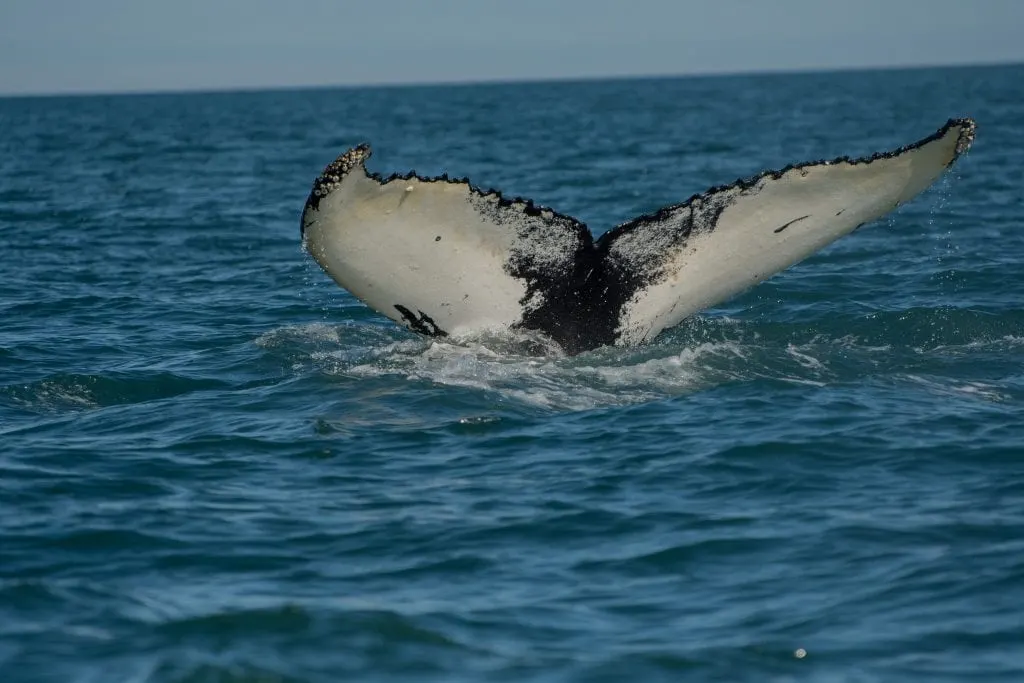 11. Aurora Reykjavik – Discovering the Northern Lights Indoors
For an educational and immersive experience, visit Aurora Reykjavik, an interactive Northern Lights exhibition.
Learn about the science behind this natural phenomenon and see mesmerizing simulations of the lights in a cozy indoor setting. The exhibition offers a unique way to understand the Northern Lights and the cultural significance they hold for Icelanders.
Book your ticket here.
12. Reykjavik Helicopter Tour – A Bird's Eye View of Romance
Treat yourselves to a romantic helicopter tour over Reykjavik and its surrounding landscapes.
Soar above the city's landmarks, glaciers, volcanoes, and geysers, witnessing Iceland's natural beauty from a unique perspective. The intimate and breathtaking experience is sure to create unforgettable memories.
Book your helicopter tour here.
13. Viðey Island – Secluded Retreat for Two
Take a short ferry ride to Viðey Island, a peaceful escape just off the coast of Reykjavik. Explore the island's walking trails and admire the outdoor art installations, including the Imagine Peace Tower created by Yoko Ono. The serene atmosphere and breathtaking views of the city make Viðey Island an ideal spot for a romantic day trip.
14. Ice Skating at Ingólfstorg Square – Winter Wonderland Romance
During the winter months, Ingólfstorg Square transforms into an ice skating rink, creating a charming winter wonderland in the heart of Reykjavik.
Rent a pair of skates and glide hand in hand on the ice, surrounded by twinkling lights and festive decorations.
15. Icelandic Hot Dog Stand – A Casual Culinary Treat
Head to one of Reykjavik's famous hot dog stands, such as Bæjarins Beztu Pylsur, for a casual and delicious meal.
Enjoy these Icelandic delicacies topped with crunchy onions, ketchup, mustard, and remoulade. Sharing this iconic street food will provide a simple yet delightful culinary experience.
16. Hofdi House – A Historical and Scenic Spot
Visit Hofdi House, a historic building known for hosting the 1986 Reykjavik Summit between Ronald Reagan and Mikhail Gorbachev.
Take a leisurely walk along the nearby shoreline, enjoying the view of Mount Esja across the bay. The combination of history and natural beauty makes for a memorable and insightful date.
Book your tour here.
17. Tjörnin – Romantic Swan Lake
Tjörnin, the city's central pond, is an idyllic spot for a leisurely and romantic walk. Feed the swans and ducks that call the lake home as you enjoy the serene atmosphere and picturesque views of the surrounding cityscape.
The calming ambiance and gentle sounds of nature make it an ideal place for heartfelt conversations.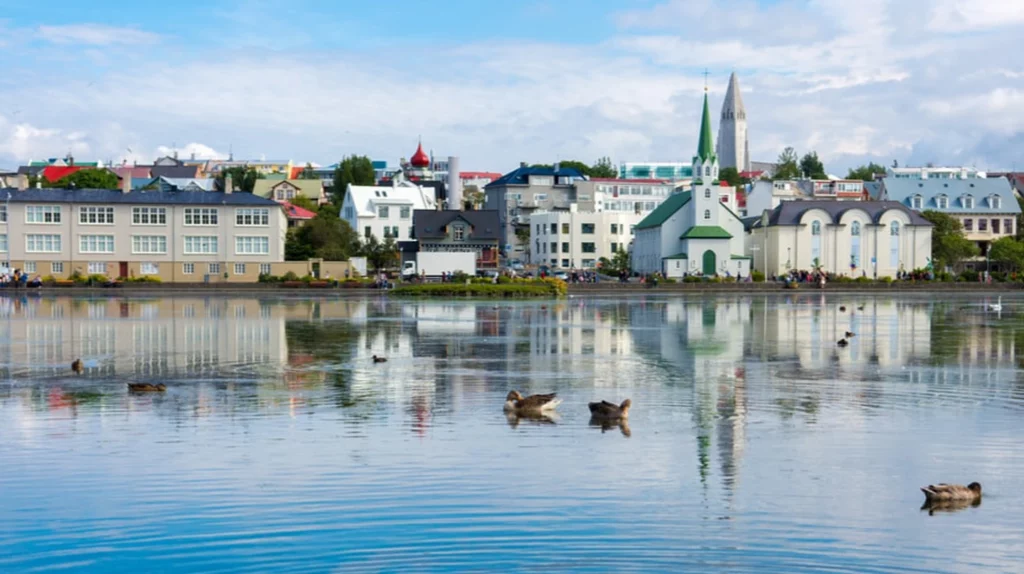 18. Icelandic Phallological Museum – A Unique Adventure
Embark on a quirky and humorous date at the Icelandic Phallological Museum, dedicated to the study and display of phalluses from various animal species.
The museum's eclectic collection is sure to inspire laughter and create a light-hearted and memorable experience.
19. Reykjavik Botanical Garden – A Serene Nature Escape
Escape the city's hustle and bustle with a visit to the tranquil Reykjavik Botanical Garden. Stroll hand in hand through the beautiful gardens, featuring a wide array of native and international plant species.
Find a cozy spot for a picnic, surrounded by blooming flowers and greenery, creating the perfect setting for a romantic afternoon.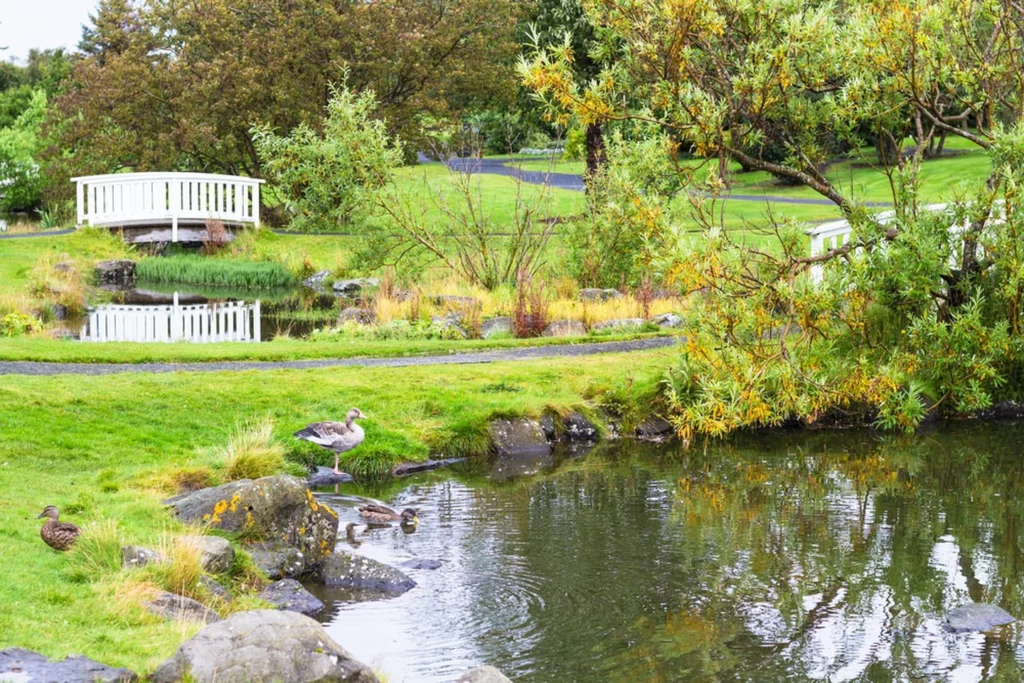 20. Stay in a Romantic Hotel
There are no shortage of great romantic hotels in Iceland. It is always so fun to have a staycation in a romantic hotel with your spouse or significant other.
There are also tonnes of unique hotels in Iceland if you are looking for something a bit different to impress!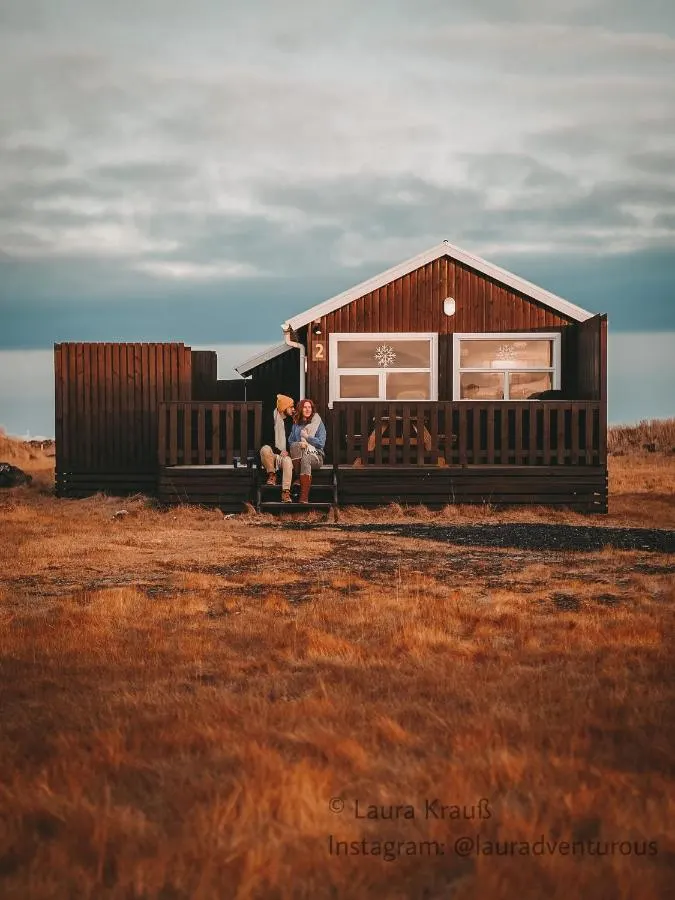 ***
Reykjavik, with its breathtaking landscapes and unique charm, offers an array of enchanting date ideas to ignite romance and create unforgettable memories. From witnessing the mesmerizing Northern Lights to relaxing in geothermal pools, exploring street art, and embarking on thrilling adventures together, the capital of Iceland promises a magical experience for every couple.
Whether you're starting a new chapter in your relationship or celebrating years of love, Reykjavik's enchanting date ideas will undoubtedly deepen your connection and leave you with cherished moments to cherish forever. So, grab your partner's hand, embrace the Icelandic spirit, and let love blossom in this Nordic wonderland.
***
See more: