Planning a trip to Iceland and wondering if you should stay in Iceland Airbnb or Hotels?
It's a hard choice as there are seriously pros and cons of each! We generally advise longer term travelers to stay in Airbnbs where they can cook and have more space and shorter term travelers to stay in hotels where they have better access to attractions and restaurants.
Here's a full run-down of the pros and cons of Iceland Airbnb and Hotels from people who have stayed in Iceland for over a month and used both!
Plan Your Iceland Trip!

🛌 Find the perfect hotel on Booking.com

🎫 Get exploring by booking tours and excursions on Viator

🚗 Find the cheapest car with Car rentals
Iceland Airbnb or Hotels: which way to go?
Iceland Hotels – Pros: The Benefits of Staying in a Hotel in Iceland
One of the main benefits to staying in an Icelandic Hotel is that there are some seriously cool hotels in Iceland to stay at.
Iceland has seriously some of the best hotels in the world with really unique features like thermal hot tubs or wake up services for the Northern lights – a big plus for a hotel over an Airbnb if you are traveling to Iceland in winter and want to be altered for the Northern lights.
If you are coming for a honeymoon to Iceland we would also 100% recommend staying in a hotel as there are some incredibly romantic hotels in Iceland.
ALSO – If you are planning to drive the Ring Road (or to a less extent the Golden Circle where we did actually manage to find a nice Airbnb) we would highly recommend booking hotels as Airbnbs are few and far between and not of a particularly good quality in more remote areas of Iceland – locals seem to be overcharging for what you get.
If you are planning to make this drive, you can check out our favorite Ring Road Hotels here.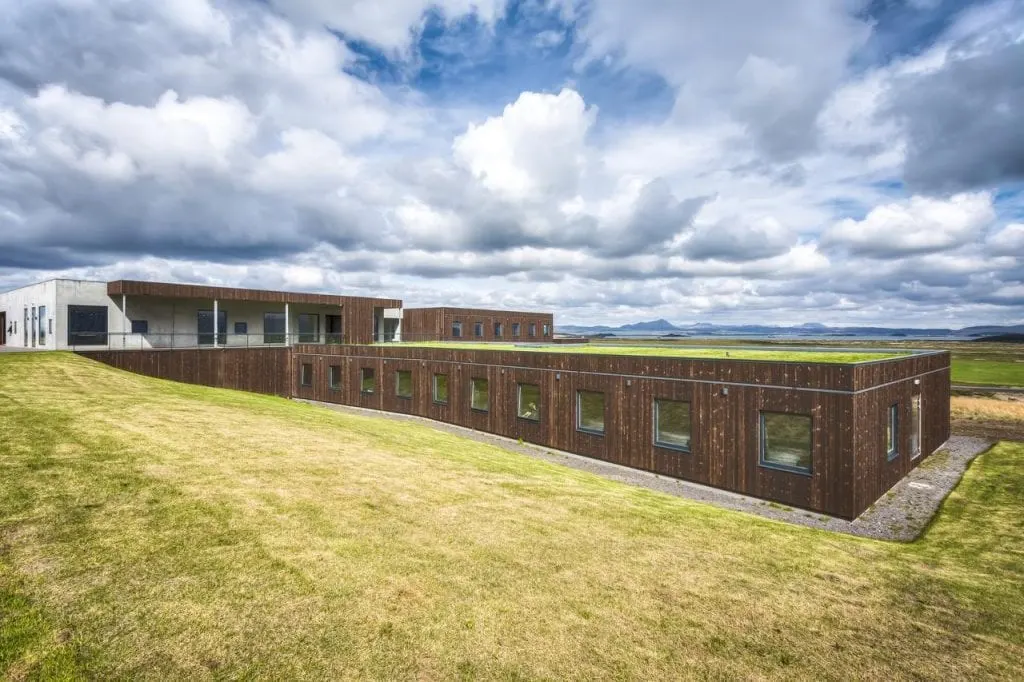 Aside from these factors, here are some other benefits to staying in a hotel in Iceland over an airbnb:
1. Safety and Security:
Hotels in Iceland adhere to strict safety and security regulations, ensuring the well-being of their guests. With regular inspections and compliance with industry standards, hotels offer a sense of reassurance that may not always be present with privately-owned Airbnb properties.
This factor is especially crucial when traveling to remote areas in Iceland, where access to immediate assistance can be limited.
2. Professional Hospitality:
Hotels are renowned for their hospitality and professional service. Experienced staff members are trained to cater to guests' needs, providing a seamless and comfortable stay.
From concierge services and restaurant recommendations to organizing tours and excursions, hotels offer the expertise and knowledge that can greatly enhance your travel experience.
3. On-Site Amenities and Services:
Hotels in Iceland boast a wide range of on-site amenities, designed to cater to various preferences and needs.
These can include restaurants serving delectable Icelandic cuisine, spas with geothermal pools for relaxation, fitness centers, and business facilities. Opting for a hotel ensures that you have access to essential services right at your doorstep.
4. Central Locations:
Hotels in Iceland are often strategically situated in prime locations, allowing for easy access to popular attractions and landmarks.
Whether you're exploring the vibrant streets of Reykjavik or venturing into the rugged wilderness, staying in a hotel puts you within close proximity to the country's most captivating sights.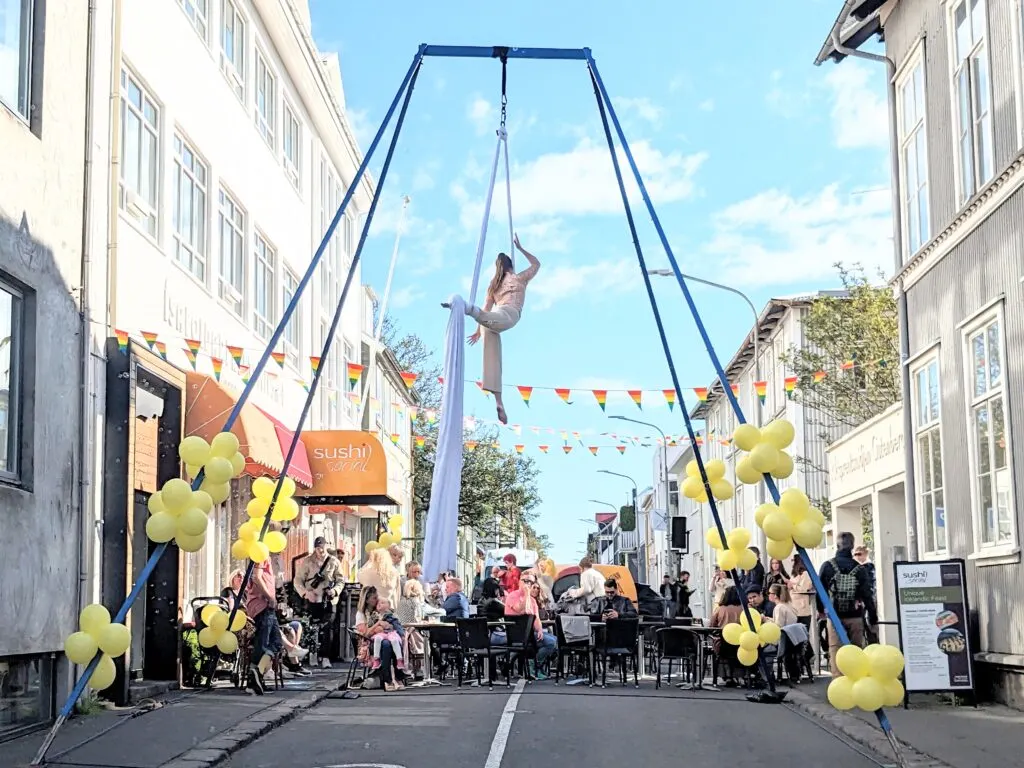 5. Consistent Quality:
The Starbucks argument.
Hotels uphold a reputation for consistent quality and service, allowing travelers to have peace of mind when booking their stay.
The standard of comfort and cleanliness is usually assured, ensuring a pleasant and comfortable experience for all guests. On the other hand, the quality of Airbnb listings can vary, and issues with consistency may arise.
6. Social Opportunities – If you are coming as a single
Hotels provide opportunities for social interaction, making it easier to meet fellow travelers and share experiences. Common areas such as hotel bars, lounges, and communal spaces create an ambiance conducive to forging connections and making friends from diverse backgrounds.
For solo travelers or those seeking a sense of community, hotels offer a more social experience compared to private Airbnb properties.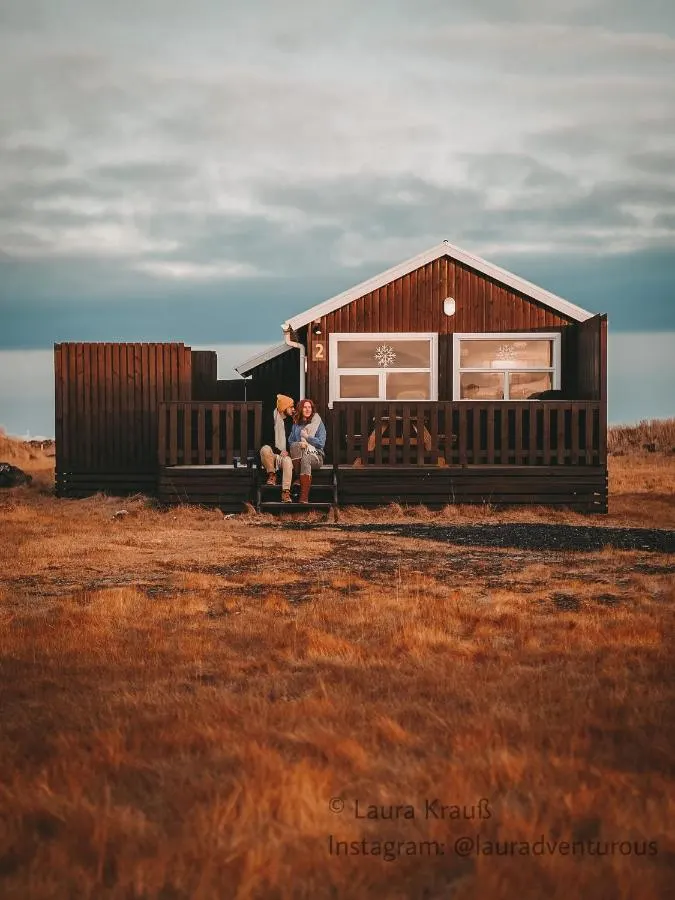 Iceland Hotels – Cons: The Benefits of Airbnb over Hotels in Iceland
The biggest negatives to staying in a hotel are price and space. Usually, they are more expensive and you get less space so if you are planning to stay in Iceland for a while and want to cook at home, staying in an Airbnb might be of benefit to you.
Here are some factors to consider of why an Airbnb might be better than a hotel:
1. Cost:
One of the primary drawbacks of staying in hotels is the potential for higher costs. Iceland's hotels, especially in popular tourist areas, can be relatively expensive, impacting your overall travel budget.
In contrast, Airbnb listings often provide more affordable options, allowing you to allocate funds towards other activities and experiences during your journey.
2. Limited Authenticity:
Hotels, despite their excellent service and comfort, may lack the authentic charm and character that Airbnb properties can offer.
Staying in a local's home or in a unique, quaint Icelandic cottage can provide a more intimate and immersive experience of the country's culture and way of life, creating lasting memories.
3. Limited Privacy and Space:
Hotels, especially during peak seasons, can become crowded, leading to potential compromises in privacy and personal space.
Common areas, such as lobbies and dining halls, may be bustling with other guests, making it challenging to find a quiet retreat. In contrast, Airbnb accommodations often offer more privacy, allowing you to relax and unwind in a home-like environment.
4. Limited Access to Cooking Facilities:
Many Airbnb listings in Iceland provide fully-equipped kitchens, allowing guests to prepare their meals using locally sourced ingredients.
This can be especially advantageous in a country known for its expensive dining options. In contrast, most hotels offer limited cooking facilities, leaving you reliant on restaurant meals, which may not suit every traveler's preferences.
5. Restricted Location Options:
Hotels in Iceland are primarily concentrated in popular tourist destinations, leaving limited choices for off-the-beaten-path stays.
If you wish to immerse yourself in remote regions and experience the country's natural beauty away from the crowds, Airbnb may provide more diverse location options.
6. Limited Flexibility:
Hotels generally adhere to set check-in and check-out times, potentially limiting your flexibility, especially if your flight schedule doesn't align with these timings.
Airbnb hosts may offer more flexible arrangements, allowing you to make the most of your time in Iceland.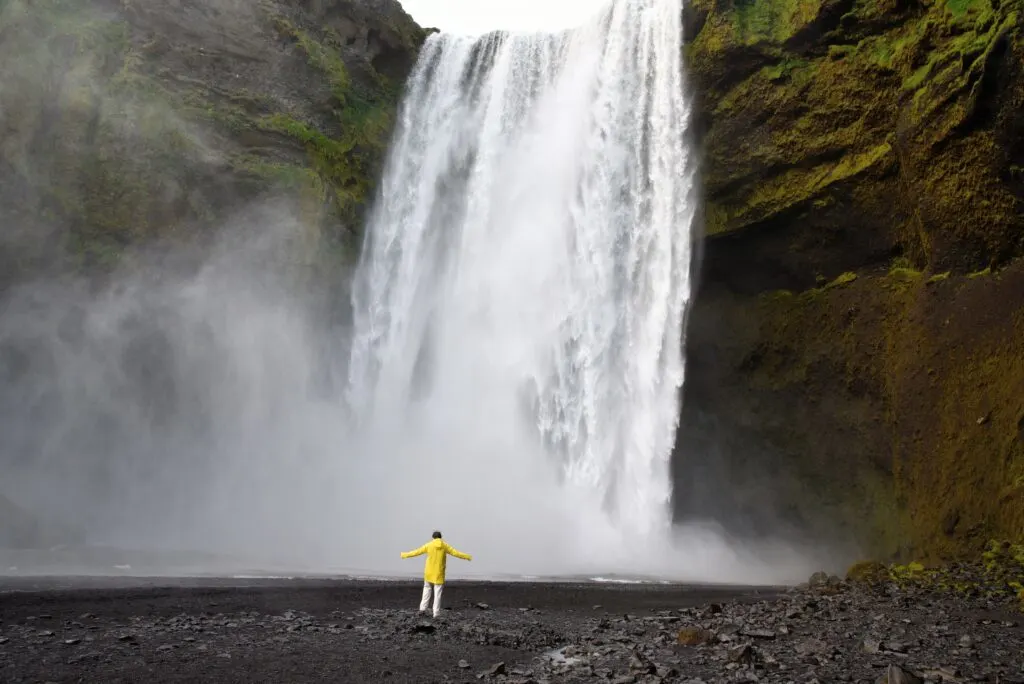 ***
See more Iceland fun: