Ah, Kelsey Park!
We ventured out on a day trip from Cambridge to West Wickham (an area of South East London where my Dad was born). After taking a walk down memory lane and visiting the street where he grew up, we decided to explore Kelsey Park, a stunning park on the outskirts of London.
A lush afternoon at Kelsey Park
Kelsey Park is beautiful, lush park on the outskirts of London. Historically, it was part of the Kelsey Manor Estate.
We were pleasantly surprised at the beauty of Kelsey Park and how much there is to do there! It really is a hidden gem within greater London.
English wildlife including foxes & baby swans
As nature and animal lovers, we were very happy to see the abundance of wildlife at Kelsey Park.
We saw more wildlife at this park than any park in Cambridge.
Within 5 minutes of entering the park and walking around we had seen an abundance of bird life as well as a fox and baby geese. Oh so cute!!
Below is a sign with all the birds you can expect to see in Kelsey Park.
We looked at the above sign and determined we had seen 70% of the water birds at the park.
Out of all the birds we saw at the park, the baby geese were definitely the bird highlight. They were so fluffy and cute.
The mother geese were understandably very protective so you couldn't get too close.
If you are hoping to spot a baby goose around we visited the park in early July. This was a great time of year for new life in the park.
While the baby geese were certainly SUPER cute but definitely the wildlife highlight of the park was seeing a fox.
If you are looking to see a fox while in the UK, this is a great choice. Of course sighting is never guaranteed.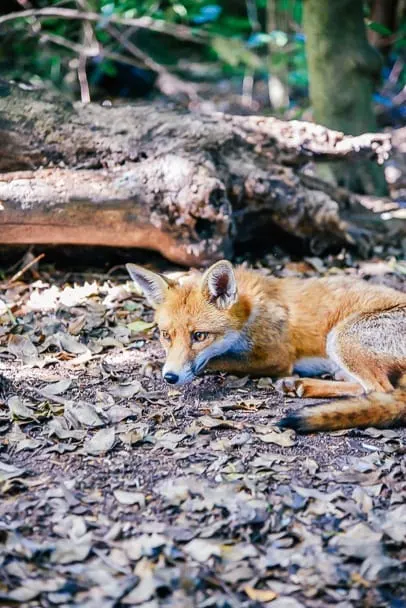 Walks at Kelsey Park
We went for about a 40 minute walk in the park.
We any named tracks but one big loop track (as far as we can see).
If you are an Instagrammer you will be interested to know that there is a super cute Instagrammable bridge at once end of the park.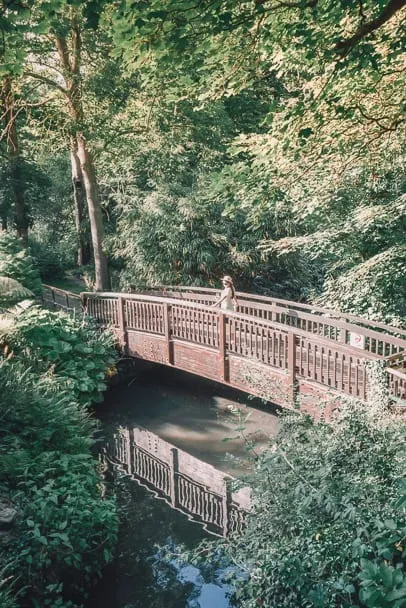 More UK Blog Posts
Traveling to the UK and wondering what to see. You might like to check out:
Save Kelsey Park to Pinterest so you can find it again later!