New Zealand Quotes from the land of the long white cloud, sheep shaggers and convicts…
New Zealand Quotes for Instagram Captions
New Zealand is one of the best places we have traveled.
We did a 2 week North Island and South island trip if you are looking for a great New Zealand itinerary.
The landscapes are unreal.
If you have already visited New Zealand and are looking for a quote to caption your epic Instagram post, we have you covered with the best NZ Quotes for Instagram Captions: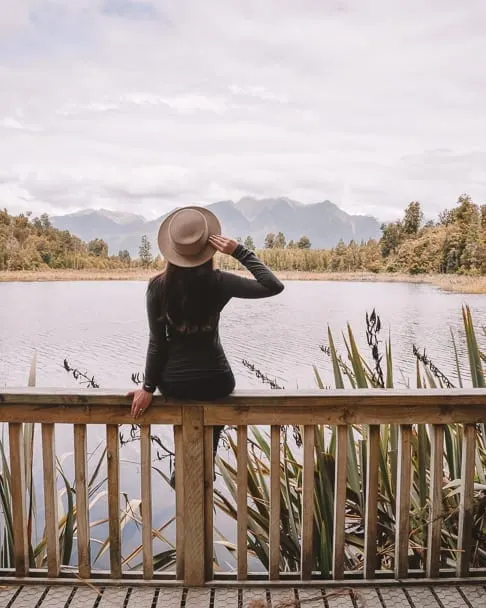 New Zealand Instagram Captions
Here are some of our favourite New Zealand Instagram Captions:
And then I realized adventures are the best way to learn.
New Zealand summer vibes!
It is not the mountain we must conquer, but ourselves.
New Zealand is calling and I must go.
New Zealand, I love you.
It feels good to be lost in the right direction.
Traveling leaves you speechless, and then turns you into a storyteller.
Life begins at the end of your comfort zone.
There are a lot of stories out there waiting for you to live them.
Go where you feel most alive!!
See more: New Zealand Honeymoon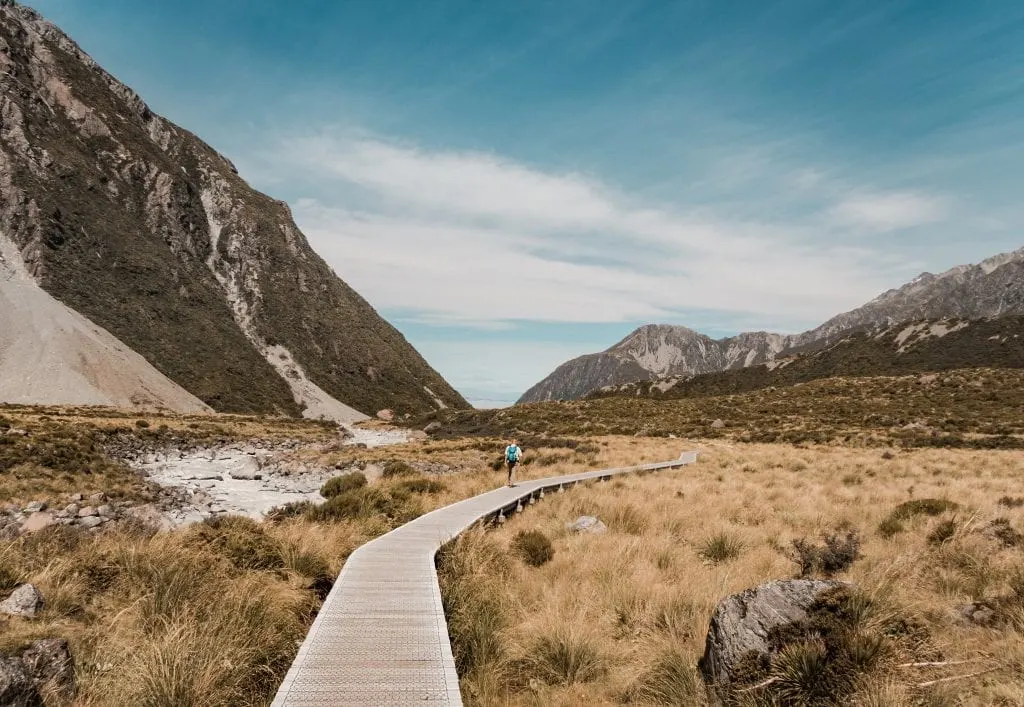 Maori Quotes
If you would like a Maori Quote, here are some of the coolest ones out there:
Whāia te iti kahurangi ki te tūohu koe me he maunga teitei – Seek the treasure you value most dearly: if you bow your head, let it be to a lofty mountain.
He tangata takahi manuhiri, he marae puehu – A person who mistreats his guest has a dusty Marae (Meeting house).
Moe atu nga ringa raupo – Marry a man with calloused hands.
Kaua e mate wheke mate ururoa – Don't die like a octopus, die like a hammerhead shark.
Tama tu tama ora, tama noho tama mate – An active person will remain healthy while a lazy one will become sick.
Ehara taku toa, he takitahi, he toa takitini – My success should not be bestowed onto me alone, as it was not individual success but success of a collective.
He ihu kurī, he tangata haere – Like a dog follows his nose, man will find opportunity.
Waiho ma te tangata e mihi – Leave your praises for someone else.
Ko taku reo taku ohooho, ko taku reo taku mapihi mauria – My language is my awakening, my language is the window to my soul.
He patu te ua ki runga, he ngutu wāhine ki raro – Like the rain that pelts down upon the roof, the lips of women move below.
"Although I didn't spend much time in New Zealand at all, I feel really privileged to have that Maori blood and link to my past. I got my tattoo out of respect to that." – Robert Whittaker
New Zealand Sayings
New Zealand has some great sayings. Here are a few of our favourites:
"Everything is good as gold." Meaning: "Everything is fine.
"He couldn't organize a piss-up in a brewery." Meaning: 'He is unable to accomplish a simple task.
"She's down in Dunners living the scarfie life." Meaning: "She's in Dunedin living the student life."
"Can you pass me a beer?" "Nah" "Aw, stink one." Meaning: Stink one = disappointed.
"I left my scooter outside the dairy, nek minit." Meaning: Nek minit = the next minute/what happened next.
"You'll be knackered after all that hard yakka." Meaning: "You must be tired after all that hard work."
"How much money have you saved for travelling?" "Bugger all." Meaning: Bugger all = not much.
"I got you a pie from the dairy, bro." "Aw, tu meke." Meaning: "Thanks, you shouldn't have.
"Have you seen that new video?" "Nah, I'll give it a squiz though." Meaning: Squiz = quick look.
"I had a bloody mare last night." Meaning: "I had a bad time last night."
Kiwi Quotes
What does it mean to be a kiwi? Here are a few of our favourite Kiwi quotes to show what it means to be a true Kiwi!
"I come from a country that lives and breathes rugby, and I didn't think there would be anywhere else in the world that could be the same. But New Zealand takes it to another dimension. It's extraordinary how much passion Kiwis have for the game." – Luke Evans
"I'm a Kiwi.. I'm from a beach suburb called Takapuna, which is on the north shore of Auckland in New Zealand." – Lorde
"My dad always told me that the principal reason he chose New Zealand to emigrate to after World War II was the high regard his father had for the Kiwis he encountered at Gallipoli." – Peter Jackson
"I'm always going to be a New Zealand fighter. I'm a Kiwi, of course, and I've still got my New Zealand passport." – Mark Hunt
"I still present myself as a New Zealander, answering people's questions about New Zealand and contributing in my own unlikely way to the global perception that Kiwis can and do fly high." – Anthony McCarten
Queenstown Quotes
Queenstown is one of the best places in New Zealand. Here are our favourite Queenstown quotes:
"Whenever I get stressed I just want to hop on a plane to Queenstown." – John Travolta
"Queenstown is such a hub of outdoor adventure activity in peak season… It offers spectacular scenery for the photographer, awesome hiking trails, cosmopolitan restaurants and cafes, and a large variety of accommodations to suit all budgets." – Jane King
"Similarly, there is an equally strong niche wanting to go places like Queenstown to learn snowboarding combined with English." – Robert Stevens
"What is snowboarding to me? I'd say it's when I feel passion. That is, if passion is a combination of utter joy, frustration and rage. It's my life." – Travis Rice
"If we were meant to stay in one place, we'd have roads instead of feel, he said." – Rachel Welchin
Auckland Quotes
Auckland is the biggest city in New Zealand. Here are our favourite Auckland quotes:
"I'd love to come to Middle Earth! Apparently Auckland is an amazing city, one of the best to live in too." – Coeur de pirate
"When I see someone from Beijing owning 50 houses in Auckland I don't think that's neo-racist." – Winston Peters
"We have now reached the point where you can wander down Queen Street in Auckland and wonder if you are still in New Zealand or some other country." – Winston Peters
"I've wrestled in Seoul; I've wrestled in Auckland, New Zealand." – Randy Orton
Quotes about New Zealand Beauty
New Zealand is a seriously beautiful country. Here are our favourite quotes about New Zealand beauty.
"New Zealand was one of the most beautiful countries to drive through for the scenery and the vast scale of the place." – Louis Nurding
"Everywhere you turn in New Zealand, there's something exciting to do. It's the gem of the world. It's so far away from the madness, and so you get that element. It was just stunning." – Wes Bentley
"I really want to see New Zealand; it's a beautiful place." – Caroline Wozniacki
"Being in New Zealand, which is incredibly beautiful – I think it's paradise – it's just the perfect place. Everything about it I love, and I would love to live there." – Wes Bentley
"I love working in New Zealand. It's just the most beautiful country I've ever been to." – Grant Bowler
"There is no place in the world like Australia. Not even its beautiful neighbor New Zealand." – Henry Rollins
"If you're making films in New Zealand, you can't avoid the landscape. It's certainly more handsome than I am." – Sam Naill
"From space, the earth appears predominantly blue; the clouds are brilliant white. Surprisingly, you don't see much green, although Ireland looks green, and so do Scandinavia and New Zealand. The deserts are brick red and really stand out." – Helen Sharman
"I've only been to New Zealand once, about 1989. It was incredibly beautiful, kind of like the ideal of where I live in New England – all that and then some – but I can't say I was there long enough to get any very clear idea." – P.J. O'Rourke
"I've had a quiet fascination with New Zealand for most of my life." – Richard Dean Anderson
"I mean New Zealand has a beautiful energy about the place. You're surrounded by the water." – Jihae
New Zealand Travel Quotes
New Zealand is a great place to travel – the landscape is unreal. Here are a few of our favourite New Zealand travel quotes that could be used for instagram captions:
"There's a real purity in New Zealand. It's actually not an easy thing to find in our world anymore." – Elijah Wood
"Nature is not a place to visit. It is a home." -Gary Snyder
"Nature defines who and what we are, and no more so for any nation than New Zealand, Aotearoa, and the land of the long cloud." -Al Morrison
"I get inspired in certain places. You have to write in places like Amsterdam or Paris or New Zealand, when you're standing on a yacht, looking out at the middle of the ocean." – Action Bronson
"Actually, parts of New Zealand remind me of Suffolk. There are not many flat bits, but just the atmosphere there. There's a kind of core tranquility about it, a kind of assuredness that this is fairly close to approaching the perfect way to be." – Bernard Hill
"We will work hard to ensure New Zealand is once again a world leader, a country we can all be proud of. We said we could do this; we will do this." – Jacinda Ardern
"New Zealand is such a down-to-earth place." – Emilia Wickstead
"New Zealand is a place where you can get well." – James Nessbit
"In terms of having views and being prepared to express them, yes, I think New Zealand's had a leadership role in a lot of things." – Helen Clark
"I moved out to New Zealand to live as I thought the warmth and peace and quiet would help me. I went away and changed my whole life routine." – Michael Crawford
"Living in New Zealand, it's like a different world – it is a different world. It's very, very cool." – Luke Evans
Funny New Zealand Quotes & Puns
If you are looking for something a bit funny, you might like these:
"New Zealand is not a small country but a big village." -Peter Jackson
"The New Zealand sense of humor is tough and realistic. Jokes are not surreal; they are about life and death and tough decisions." – Anthony McCarten
"An interesting thing about New Zealand, you know, literature is that it really didn't begin in any real sense until the 20th century." – Eleanor Catton
"I've been to New Zealand, like, 25 or 30 times." – Toby Emmerich
"Now, they say that New Zealand is beautiful and I do not know — because after 22 hours on a plane any landmass would be beautiful." – Lewis Black
"If the people of New Zealand want to be part of our world, I believe they should hop off their islands, and push 'em closer." – Lewis Black
"I've never been to New Zealand actually. All I know is that there's a lot of greenery there. I'd love to come and play a show there sometime soon for sure!" – Charli XZX
"And with alphabetical irony Nigeria follows New Zealand." – David Coleman
"In New Zealand I think we often take ourselves too seriously, and being able to laugh at yourself is necessary in life without being too precious." – Murray Mexted
"Now, they say that New Zealand is beautiful and I do not know — because after 22 hours on a plane any landmass would be beautiful." – Lewis Black
New Zealand Proverbs
There are some cool NZ proverbs out there. Here are some of the best NZ proverbs for Instagram Captions:
"Ask me what is the greatest thing in the world, I will reply: It is people, it is people, it is people!" – NZ Proverb
"Land is permanent, man disappears." – NZ Proverb
"Many stars cannot be concealed by a small cloud." – NZ Proverb
"It may only be a small storm yet a successful outcome is imminent." – NZ Proverb
"In this world I greet my oldest survivor — the earth." – NZ Proverb
"Who lives in a quiet house has plenty." – NZ Proverb
"A house full of people is a house full of different points of view." – NZ Proverb
"Hold on tight to the words of your ancestors." – NZ Proverb
"What is given by the land should return to the land." – NZ Proverb
"It may only be a small storm yet a successful outcome is imminent." – NZ Proverb
Christchurch Quotes
Sadly, a lot of Christchurch has been destroyed and it is not the place it once was. Here are some
"In Christchurch, though, everything is at eye level and " – Carl Nixon
"Widows tend either to fade away when husbands die, committing emotional suttee, or else find that a new life burgeons. Here in Christchurch, a lot of burgeoning goes on." — Fay Weldon
"I went to a state school in Christchurch, New Zealand, and then straight on to the University of Canterbury. But I worked part-time all the way through high school: first with a paper round, then at a fast-food outlet, a video store and a hardware store." — Eleanor Catton
"Think about the change that occurred in the 1500m at Christchurch. The 1500m was usually a slow race and then a sprint [at the finish]. But in 1974 I changed that from the beginning to the end. And not many people have thought about that." — Filbert Bayi
"Rights holders, seeing how unpopular their ideas were, headed down a darker path; rather than give up on government help for such schemes, they worked to get them through with limited public debate. New Zealand's revised law, which began with the presumption that the accused were in fact infringers, was pushed through in 2011 under "urgency" rules in the wake of the major Christchurch earthquake. In the United Kingdom, the Digital Economy Act laid the groundwork for a similar scheme and had to be passed during a hurried "wash-up" session with little discussion just before new elections in 2010." — Nate Anderson
"Clear, and compassionate, this collection illuminates the problems and opportunities that flowed from Christchurch after the quakes, and interrogates the manmade disaster that followed. Everyone should read this book." — Gaylene Preston
"People can't anticipate how much they'll miss the natural world until they are deprived of it. I have read about submarine crewmen who haunt the sonar room, listening to whale songs and colonies of snapping shrimp. Submarine captains dispense 'periscope liberty'- a chance to gaze at clouds and birds and coastlines and remind themselves that the natural world still exists. I once met a man who told me that after landing in Christchurch, New Zealand, after a winter at the South Pole research station, he and his companions spent a couple days just wandering around staring in awe at flowers and trees. At one point, one of them spotted a woman pushing a stroller. 'A baby!' he shouted, and they all rushed across the street to see. The woman turned the stroller and ran." — Mary Roach
Dunedin Quotes
"The people are Scotch. They stopped here on their way from home to heaven thinking they had arrived." – Mark Twain once about Dunedin
All Blacks, Rugby Union Quotes
New Zealand's most iconic team is the All Blacks. Here are some great All Blacks quotes if you are going to a game.
"Every rugby player in Australia and New Zealand or wherever they are from wants to play in the World Cup, and I am no different." – Sonny Bill Williams
"Rugby is a simple game. For eighty minutes men run up and down the field, and in the end, THE ALL BLACKS WIN."
"The first day I put on this jersey I just didn't want to let it down, I wanted to add to the legacy of what was 100 add years before." – All Blacks Captain Richie McCaw
"After an All-Blacks surprise loss to the French in the 1999 Rugby World Cup: 'The French are predictably unpredictable'." – Andrew Mehrtens
"The biggest problem the other teams have is believing they can beat the All-Blacks." – Sean Fitzpatrick
"In all three matches we have lacked the killer instinct which both the All-Blacks and England possess." – Pierre Berbizier
"Whether you are Maori, Samoan or European, it doesn't matter where you are from. When you are an All Black you are united as one, and we show this trough performing the haka." – Dan Carter
"You can go to the end of time, the last World Cup in the history of mankind, and the All-Blacks will be favorites for it." – Phil Kearns
"I am a huge Rugby Union fan, which is a bit like American football – but together." – Alexander Hanson
"I'm 49, I've had a brain haemorrhage and a triple bypass and I could still go out and play a reasonable game of rugby union. But I wouldn't last 30 seconds in rugby league." – Graham Lowe
Lord of the Rings Quotes
And, the most important thing of all – Lord of the Rings! NZ is famous for being the movie set of The Hobbit and Lord of the Rings.
Here are some iconic Lord of the Rings Quotes to finish it off!
"It is a strange fate that we should suffer so much fear and doubt over so small a thing… such a little thing." – Boromir
"But in the end it's only a passing thing, this shadow; even darkness must pass." – Sam Gamgee
"Yet such is oft the course of deeds that move the wheels of the world: small hands do them because they must, while the eyes of the great are elsewhere." – Elrond
"Many that live deserve death. And some that die deserve life. Can you give it to them? Then do not be eager to deal out death in judgement. For even the very wise cannot see all ends." – Gandalf
"Maybe the paths that you each shall tread are already laid before your feet, though you do not see them." – Lady Galadriel
"It is not our part to master all the tides of the world, but to do what is in us for the succor of those years wherein we are set uprooting the evil in the fields that we know, so that those who live after may have clean earth to till." – Gandalf
"Many are the strange chances of the world, and help oft shall come from the hands of the weak when the wise falter." – Gandalf
"Memory is not what the heart desires. That is only a mirror." – Gimli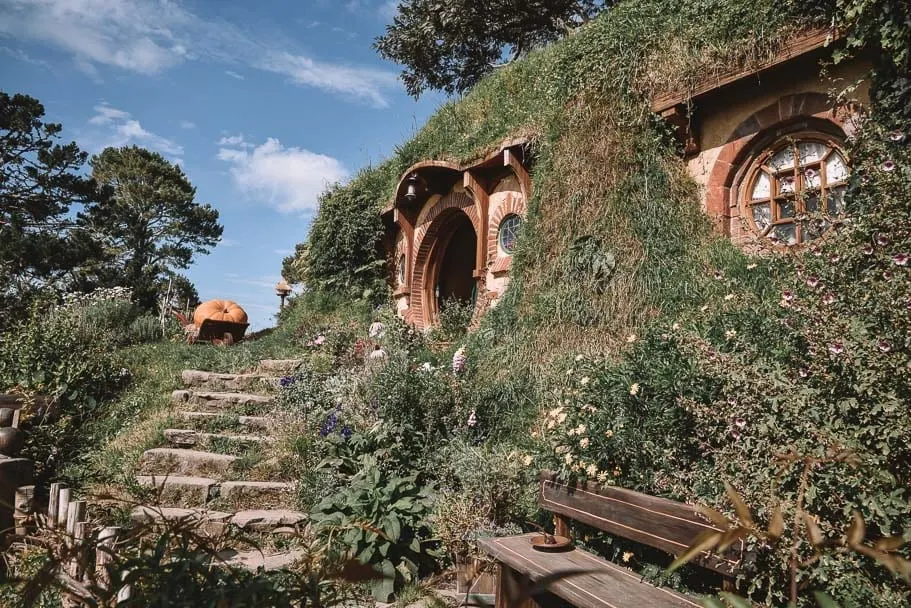 ***
So, what is YOUR favourite New Zealand quote?
***
See more NZ fun:
best luxury accommodation in the Bay of Islands
Save New Zealand Quotes for Instagram Captions to Pinterest so you can find it again later!