Want to know the secret to a great date? No you don't have to spend a million bucks.
The secret to a great date is preparation. Simply by reading this blog post and thinking about date ideas you're putting yourself ahead of much of the competition.
You can't mitigate for every eventuality (although if it rains you should check out our date ideas for rainy days) but with a bit of planning you can guarantee your date will be impressed that you gave consideration to planning a memorable date.
365+ Date Ideas you'll never forget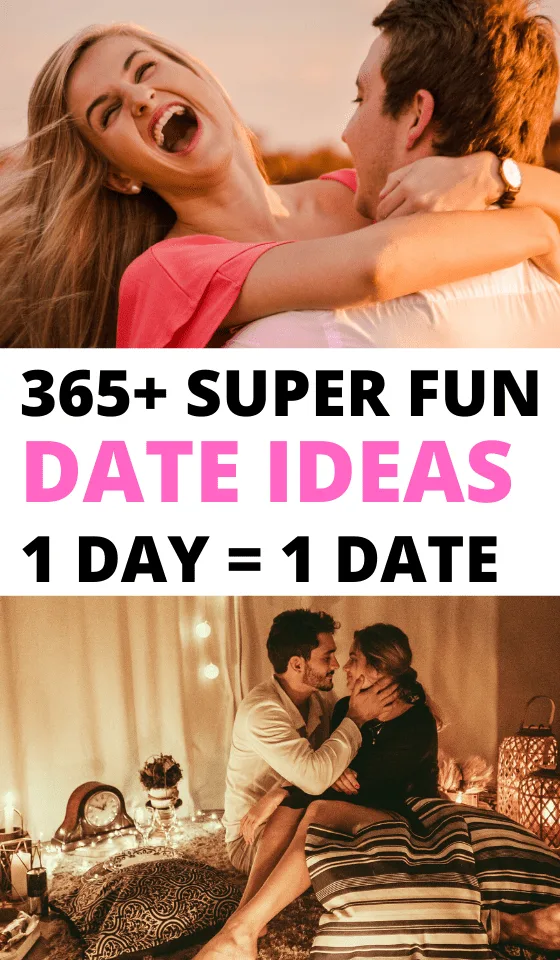 Planning interesting date ideas is one of our favorite pastimes.
We've tried and tested these date ideas in over 60 countries around the world and over a decade later we're still together.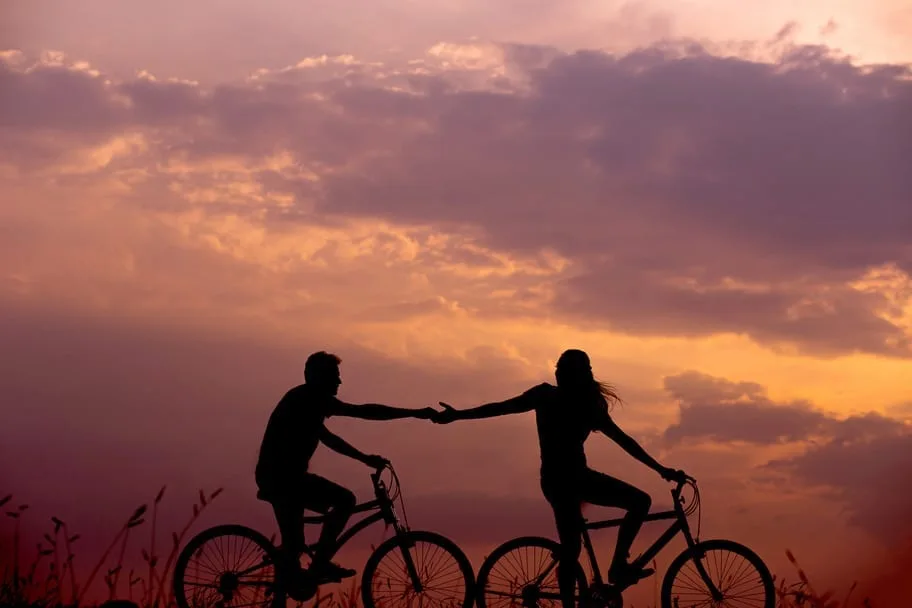 Planning a first date can be a daunting experience. You might only know a little bit about your date at that time.
Of course you should try to plan a date which your date will love. But if in doubt don't shy away from making the date include one of your passions.
Whether it's cooking or board games – it can be endearing to your date to share something you love with them.
Here's five of our favourite first date ideas:
Go bowling (this is certifiably a great way to spend a rainy day date. This was part of our first date together)
Make a home cooked meal for two together
Wine & Paint
Visit a hipster cafe
Go rollerblading or indoor ice-skating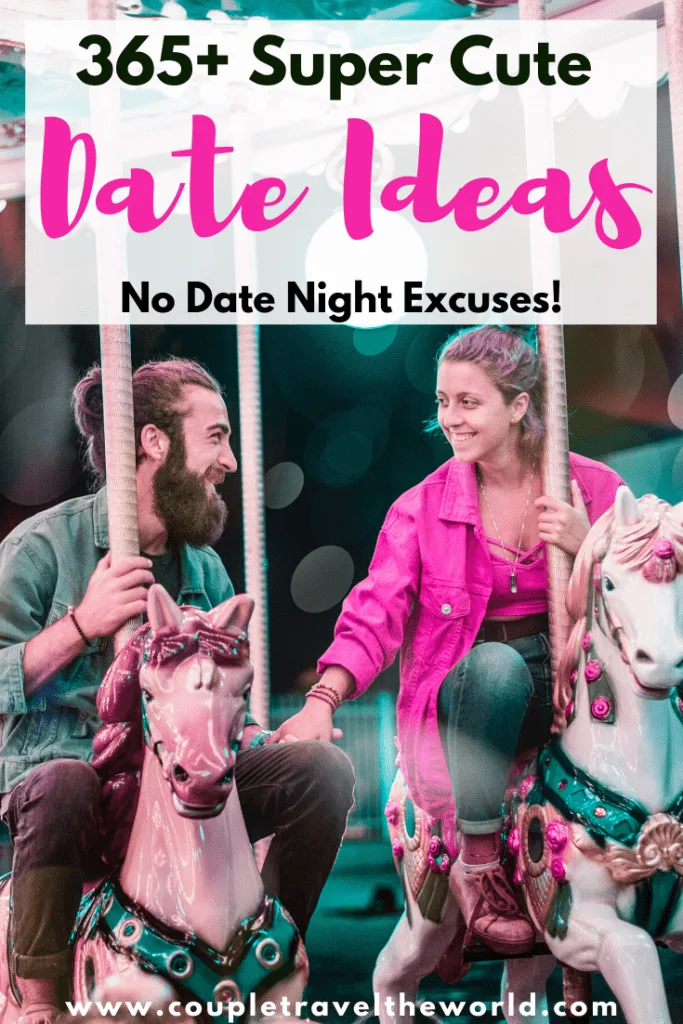 The goal of any good date is to have another one, right? We know our first date ideas will be such a fantastic smash hit that you'll be planning your second date before the night is through.
Get your creative idea juices flowing with these better than just good second date ideas:
Go on a double date;
Visit a theme park;
Go somewhere your date would love – demonstrate how attentive you were on the first date;
visit a farmer's market;
go rock climbing.
After you've knocked your date's socks off with the first and second dates, it's time to plan the perfect third date.
By know you should have a solid idea about what your date likes and doesn't like.
Use this opportunity to show your attentiveness by planning a third date around something they love.
Get creative with these cute third date ideas:
write a song together;
invite your friends to meet & bond playing cards against humanity;
watch a Game of Thrones marathon (probably not Season 8 though…)
visit a new restaurant;
go diving.
find a song that represents just the two of you from the alternative love songs playlist.
Read more: +45 Cute Third Date ideas
Okay so you've planned the perfect date but then disaster strikes as the forecast shows it's forecast to rain!
Don't let the whether dampen your spirits. Rainy day dates are some of our favourite dates.
We've covered 50 of the best rainy day date ideas which will turn that dreary day into a happy, heart-warming memory.
Here's a sneak peak into our favourite dates for rainy days:
take a dancing lesson. Take shelter from the rain in your partner's arms;
visit friends. Make the most of the rainy day but hanging out with your friends;
go to an aquarium;
volunteer at a dog shelter;
have a pillow fight.
Read more: +45 rainy day date ideas
What did one autumn leaf say to the other? I'm falling for you.
Don't worry, our mega list of fall date ideas doesn't include corny jokes like that one above.
But fall / autumn does get us excited. We love the fantastic orange colours and cooler climate.
When it's too cold to swim, but not enough to go ice skating yet – what's there to do? Why not give one of these cute fall date ideas a whirl?
See a movie at a Drive-In theatre;
take a horese-drawn hayride (super cute – no more to say);
go sweater shopping together;
go horseback riding and watch an orange sunset among the fall leaves;
hot cocoa and rockers (You and your date head to the front porch and get comfy in some rocking chairs)
Read more: + 45 More Cute Fall Date Ideas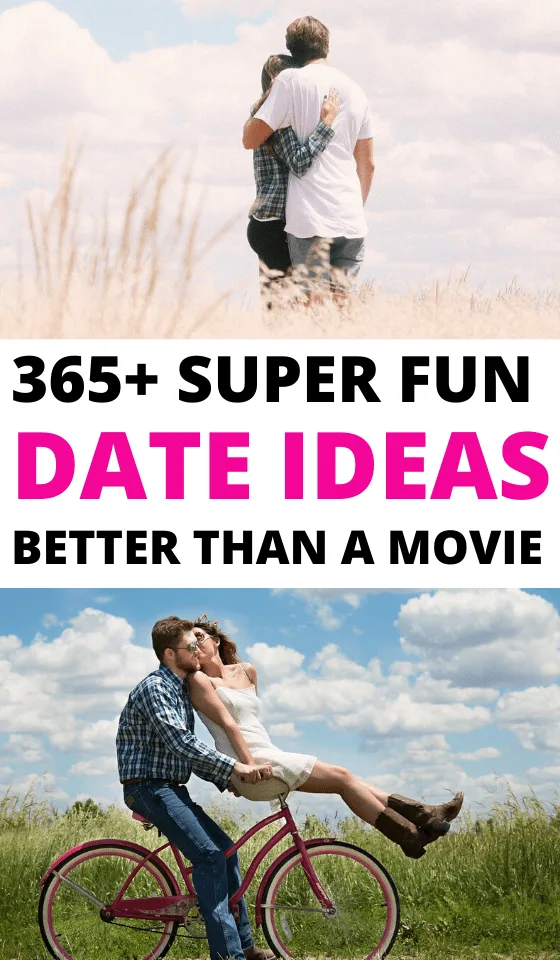 One of our favourite times of year for exciting dates is winter. Snow, mulled wine and gingerbread men – it's a lovely excuse to cozy up to your date.
Whether you're planning a first date in winter or if you're looking for something to do with your boyfriend on a winter day – we've got you covered with fun ideas for a snowy, cold winter day.
build an igloo;
go ice skating;
indoor picnic;
get outside! Build a snowman, make snow angels and make the most of your winter day;
take an ice sculpture class.
Read more: +45 More Winter Date Ideas
Summer is a great time for a date – going to the beach, taking a bike ride or enjoying the great outdoors. Lot's of ideas jump to mind.
But what about if you've exhausted those activities?
There's so much to do – we've got lots of fantastic summer date ideas.
The best bit? These summer date ideas are all cheap or free!
make a date for a pool party;
have a picnic on the beach;
try out water skiing;
have a go at surfing;
BBQ at a lake or in a park.
+45 More Cheap Summer Date Ideas
Sometimes it's nice to have a stay at home date. But Netflix n Chill is so 2018.
Here's 5 way more original and fun indoor date night ideas:
'Have you ever' over tacos and burritos. Through in tequila shot rewards / punishments for best results;
train a dog together (works best if you have a pooch);
glamping in the backyard (or even inside – back a sheet fort);
Shish kabob and margaritas – dinner dates are the best. This type of meal is one of our favourite dinner ideas;
karaoke – it's your home, why not make the most of it for a night. Try a duet!
Maintaining a long distance relationship is a challenge but can be really rewarding.
Here's 5 original ways to keep the partnership going strong from afar:
Start a journal together containing the letters you write to each other
Create your own love language. Because "I love you" can be too formal but bae isn't always right either.
Coffee and donuts breakfast – not every catch up has to be extravagant. Simply starting the day off by having a chat to each other is a great way to stay supportive
Take compatibility tests. Rather than cringe at any unexpected differences – use them as a change to talk about how you are unique
Scent in the mail – scent can evoke powerful emotions which trigger memories. A signature perfume or cologne may be just the ticket

Read more date ideas