Looking for date night ideas Mesa az?
We have you covered! No more boring indoor date nights with these epic dates in Mesa.
If you are looking for the most romantic places and spots in Mesa, we have hunted down 50+ of the best, whether you are looking for things to do at night or romantic things to do for couples in Mesa – we got you!
20 Date night ideas Mesa az
Fun Date Ideas
Imagine 3d mini golf – I bet you have tried mini golf but have you ever tried 3D mini golf? Trippy!
The grid games and growlers – Free videogame arcade, retro, & modern consoles with a purchase of food or drink!
Escape Rooms Mesa – If you have never done an escape room, they're super fun! A great date in Mesa.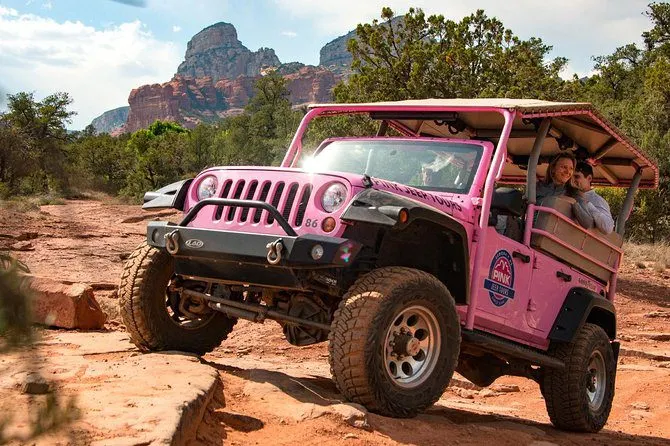 JesterZ Improv Comedy – If you want to keep the date lighthearted and interesting, a comedy club is always a good idea.
Rose Garden at Mesa Community College – A perfect place for a romantic stroll with you SO. What's cool about this garden is that it was established in 1974 and now includes 9,000 rose bushes – talk about pretty!
Desert Belle Cruises – A really fun and adventurous date idea in Mesa. If you are yet to explore Saguaro Lake, this is a good opportunity.
National Comedy Theatre – Another good option if you want a good laugh in Mesa.
Golfland Sunsplash – Want to pretend your a big kid again. If you are interested in a fun and lighthearted date in Mesa – this is it!
Usery Mountain Regional Park – If you want an outdoorsy date, visit the Usery Mountain Regional Park. The epic Wind Cave Trail is a great place to go as it has a nice natural feature formed by dripping water over thousands of years.
Saguaro Lake Ranch Trail Rides – A really romantic activity for couples in Mesa. Guided trail rides through the most amazing natural scenery is always a winner.
Stratum Laser – If you are looking for a more active date idea this is a good choice. This indoor complex is one of the best in the area as it covers over 13000 square feet, and has 15 different levels.
Wind Cave Trail – One of the best hikes in the area for intermediate or experienced hikers. The fact it's called "Cave" is no coincidence as it passes by a small cave.
Saguaro Lake – This lake is so much fun. Here you can rent boats and paddle boats or enjoy a picnic by the waters edge.
Mesa Market Place Swap Meet – Great place for couples who like to bargain shop.
Rockin R Ranch – Such a cool activity for couples in Arizona including live music, a comedy show and a barbecue meal.
Arizona Museum of Natural History – The perfect nerdy date idea with lots of exhibits including archeology, art, ethnology, geology, history and natural history.
Superstition Farm – Visit a working dairy farm and rescue farm. Super cute as you are allowed to take a hayride and feed some of the rescue animals.
Riverview Park – What is cool about this park is that it includes a 50 foot tall climbing tower. You can also have a picnic here.
Salt River Tubing – The best summer date idea in Mesa to escape the Arizona heat. If you want something a little more intense, another option is Wilderness Aware Rafting Salt River.
Romantic Restaurants
The mystery mansion dinner theater – A romantic restaurant is fun but adding a mystery dinner experience to it is even more fun. With consistently high ratings, whether you are on a first, second or third date, this theatre experience is always a hit!
Broadway Palm Dinner Theatre – if you prefer broadway, this is a good alternative option. Here you can also bring kids during the day whereas adult shows feature a meal.
***
More Arizona + USA Romantic Fun