Are you going (been on) a date and need the perfect quote to capture the moment? Look no further as we have you no less than 100+ Date Night Quotes!
You will be sure to find the ideal one, whether it is your anniversary or first date, to capture your mood for the perfect Instagram caption!
If you are yet to go on your date and need some inspo, here are some of our favorite date night ideas that you might like to check out:
100+ Date Night Quotes for Instagram Captions
Date night instagram captions
Here are some of the best date night instagram captions:
If I had to live my life over again, I would find you sooner so that I could love you longer.
No matter what restaurant you pick for date night, I'll always pick you.
One smile can't change the world, but your smile changes mine.
Every night I spend with you is my new favorite.
I'll do date night wherever as long as we're together.
All I need is a bottle of wine and my partner in crime to have a good time.
If I could have anyone in the world, it would still be you.
So many smiles begin with you.
Thank you for reminding me what butterflies feel like.
It doesn't matter where I am. I'm yours.
If you are traveling with your partner, you might like to check out our couple travel quotes.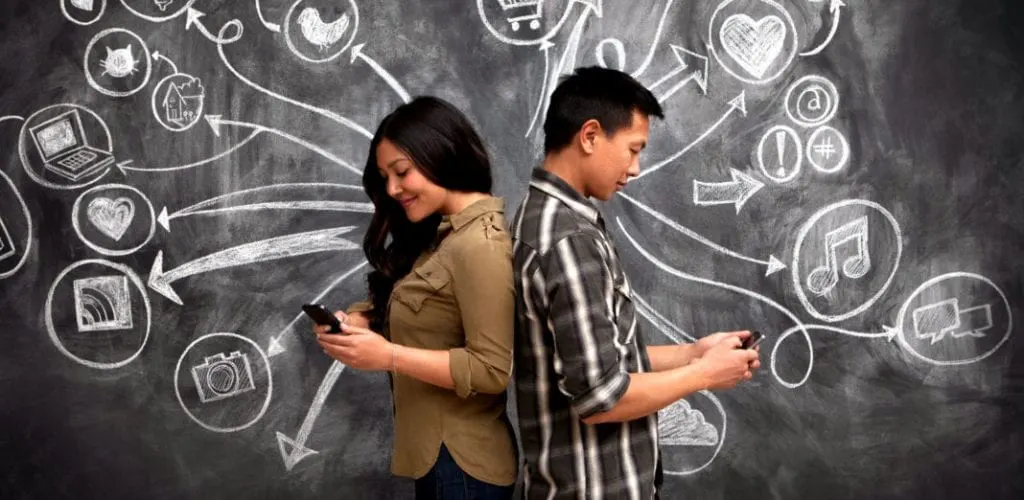 Dinner date quotes
Here are some of the best quotes to capture dinner dates:
Dinner is better when we eat together.
The way I look at you is the way I look at the waiter when he's bringing food to our table.
"There is just no comparison between having a dinner date with a man and staying home playing canasta with the girls." – Marilyn Monroe
"Our life before moving to Washington was filled with simple joys… Saturdays at soccer games, Sundays at grandma's house… and a date night for Barack and me was either dinner or a movie, because as an exhausted mom, I couldn't stay awake for both." – Michelle Obama
"When you hear romantic music It makes you want to take your girl out to dinner or buy her something or take her out In the moonlight or take her on a walk." – Robert Sylvester Kelly
"For a dinner date, I eat light all day to save room, then I go all in: I choose this meal and this order, and I choose you, the person across from me, to share it with. There's a beautiful intimacy in a meal like that." – Anthony Bourdain
"I think a nice romantic dinner should be saved for when you and the girl you're dating or seeing have something special and it's a more special occasion." – Ben Savage
"I don't know how to be sexy on a date. Put up a camera and a wind machine, and I'll give you sexy. Put me at a dinner table with some candlelight and the moon shining in and, oh, I will give you dork." – Tyra Banks
"Dinner Is a great first date. Don't believe that stuff about girls not wanting to eat on a first date- sharing a romantic meal Is so sexy." – Carmen Electra.
"I have never been so calculating as to sing some Barry White song to get a girl. But I do think it's very romantic to cook dinner and sit around the piano at night and sing together." – John Stamos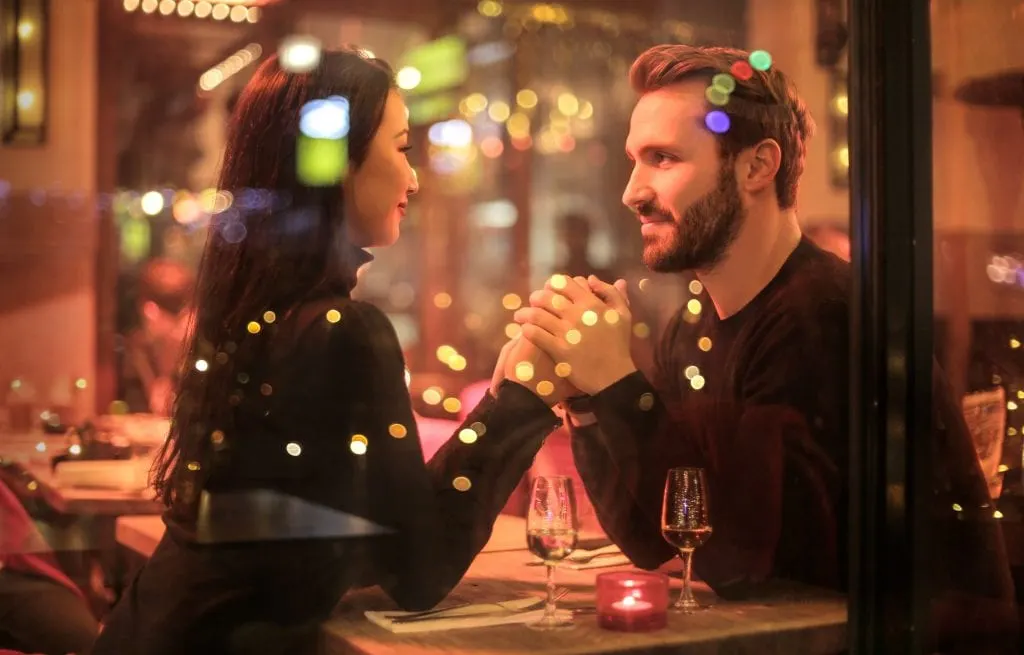 Coffee date quotes and captions
Here are some of the best coffee date quotes and captions:
"Blind dates are treacherous. You don't know who this person is. You wonder, 'Should I call my grandma during coffee to get out of this?'" – Alan Alda
"I was a sophomore in college, and I did an industrial video about how to use the Internet – that dates me! It was with John Turturro, somehow they had gotten John Turturro to do this thing, and I was so excited and so nervous I probably drank 10 cups of coffee that morning." – Warren Kole
"I like day dates. On night dates, you just go somewhere and start drinking. But if you really want to see if a girl is worth your time, go to a museum or for coffee." – Leslie Bibb
"Perfect first date would be coffee at Aroma talking for hours. That's when I would know to ask for a second date" – Kelly Blatz
"Sugar and I, on a coffee date, with an empty cup, trying to relate." – Unknown
"It was awhile before we had our official first date, but this was where the connection was made. By the way, I didn't drink coffee before I met him." – Ryane Pearson
"Do you remember our last date? We met for coffee. You asked me where I see us in three years… I was content with just you, you wanted so much more.. Yes, our last date was my first interview." – Myra S
"Exercise is important, but exercise in a gym is not important. Go and take a walk outside. Skip the umpteenth coffee date and go for a hike instead. Take the stairs. Walk your errands." – Daphne Oz
"My husband and I met on OKCupid. We went out on our little coffee date, and I knew right away he was my husband. He's a handsome, smarty-pants architect from Tokyo. On our first date, I said, 'I wake up like this. I'm Pollyanna Sunshine, and I'm not for everyone'." – Geneva Carr
"A cup of coffee, shared with you on that first date, that soulful sight of your eyes which made me feel like blessing, that warm touch of your hands when you were beside me. It's a never forgetting moment filled with love from ones' heart." – Unknown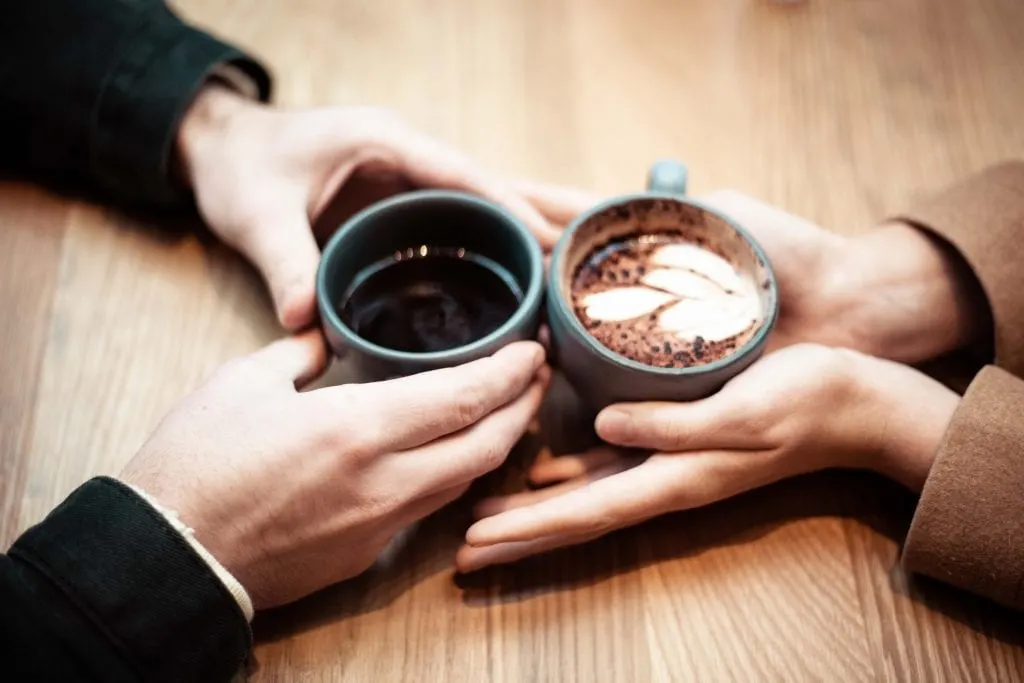 Funny dating quotes
Here are some of the best funny dating quotes to keep you entertained:
"I'm happy with my relationship status: I'm about to get married. I just don't know to who yet." — Kellye Howard
"Save a boyfriend for a rainy day — and another, in case it doesn't rain." — Mae West
"Do you have like a first date outfit I could borrow? Like, I don't know, a pair of cargo pants?" — Leslie Knope
"He was so good at texting but our real conversations vexed me." — The Prettiots
"It's the 21st century. I don't need an alpha male to protect me. I need a geek who can get my naked photos off the cloud." —Whitney Cummings
"To find a prince, you gotta kiss some toads." — Foxy Brown
"True love is singing karaoke 'Under Pressure' and letting the other person sing the Freddie Mercury part." — Mindy Kaling.
"I was dating this guy and he thought he could tell that he liked me more because he actually spelled the word 'you' and I just put the letter 'u.'"— Kelly Osbourne
"Before you marry a person, you should first make them use a computer with slow Internet to see who they really are." — Will Ferrell
"My philosophy of dating is to just fart right away." — Jenny McCarthy
First date quotes
If it is your first date, here are some great quotes to capture the mood:
"A first date should be elegant. In comfortable surroundings. A place with excellent food, where you can talk easily and get to know each other." – Oleg Cassini
"The perfect date is the one where anything and everything goes wrong, but at the end of it, all you want is to see them again." – Dylan O'Brien
"If you kiss on the first date and it's not right, then there will be no second date. Sometimes it's better to hold out and not kiss for a long time. I am a strong believer in kissing being very intimate, and the minute you kiss, the floodgates open for everything else." – Jennifer Lopez
"A perfect date is probably something somewhere where you can kind of communicate and talk to the person. I don't like movies as first date. I don't think that's a good idea because you don't really get to talk to the person. I think taking a walk or just having one on one time with that person is the best." – Selena Gomez
"You don't want to seem too eager, too romantic – otherwise, it just looks a bit try-hard. But I do think that a first date should be intimate. So I'd choose a nice dinner somewhere cozy, not too crowded, with good wine." – Kit Harington
"If you go out on a date, for the first date, a guy should pay, a guy should be respectful and, you know, I'm not saying roll out a red carpet, but, like, open the door and just be polite and just have common courtesy. I don't think that's too much to ask." – Carly Aquilino
"Different portions of the brain all look for information (sexual, intuitive, practical), through modes so torturous, a first date can feel like a cross between having a pelvic examination while applying for a small business loan. First dates should require anesthesia, and in some states they do." – Marilyn Suzanne Miller
"All my first dates are interrupted by my fame because every picture taken is a fan that you can gain." – Drake
"They're making a movie about Barack and Michelle Obama's first date, called 'Southside With You,' and the producers say they've already cast someone to play young Barack Obama. Now, I'm not saying the president has aged a lot but that young actor is Morgan Freeman." – Jimmy Fallon
"Everyone has their first date and the object is to hide your flaws. And then you're in a relationship, and it's all about hiding your disappointment. And then, once you're married, it's about hiding your sins." – Joss Whedon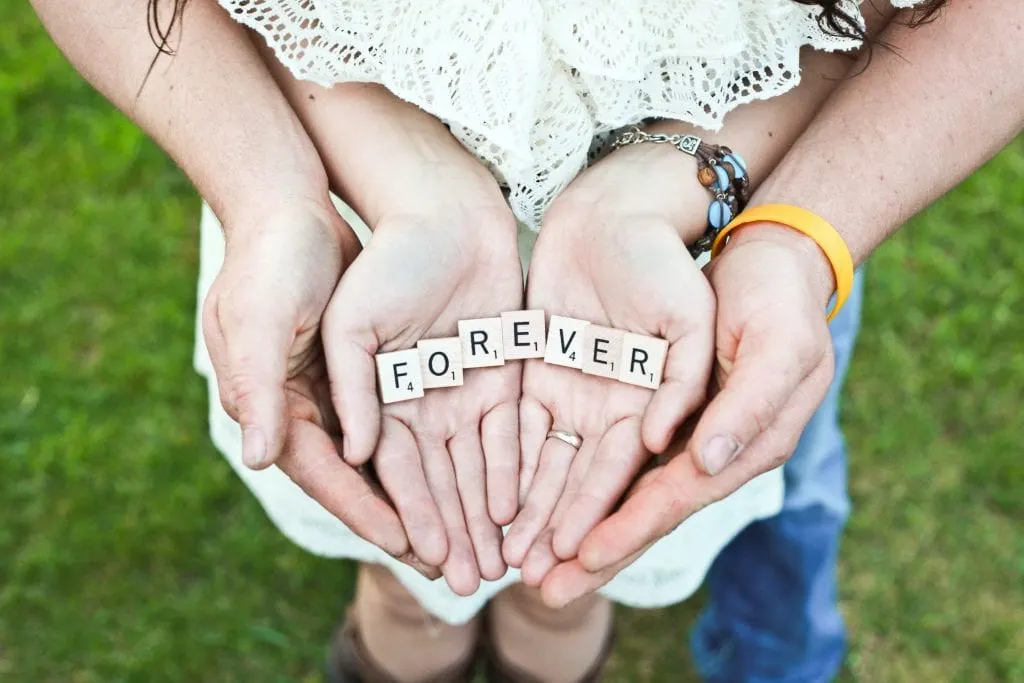 Tinder quotes
Do you use tinder? Here are some fabulous tinder quotes for you:
"No offense to people who go on Tinder but I just feel like it's ruining romance, I really do." – Sam Smith
"I have one girlfriend who is dating right now – she's divorced – and she's on Tinder, so we play Tinder. I know that's not a real game, but it's my favorite thing to do." – Aisha Tyler
"Searching through Monster.com while on the clock feels like being on Tinder while still married."― Crystal Woods
"All the real blokes I know are obsessed with cars and have started doing cycling at the weekend and being really, really boring about it and banging on about their Fitbits and growing stupid beards and talking about being on Tinder. That's what all the 'real men' are like these days!"― Jenny Colgan
"What people don't realize is that Tinder built a brand on more than the experience of swipe." – Sam Yagan
"In dating, the question is how many Tinder knockoffs are we going to have, and are any of them going to take off?" – Unknown
"My hobbies include rubbing my nipples across a cheese grater, meeting cat ladies on Tinder, and voting for either Democrat or Republican every four years. You could say I am a torture enthusiast." – Unknown
Dating a single mom quotes
Are you dating a single mom? Here are some dating quotes for you:
"They say never date a woman with kids, but nothing is more attractive than seeing a single mother who is in school full-time, got two or three jobs, and doing whatever it is possible so her kids can have the best." – Naquin Gray
"The only thing worse than dating a single mom is dating a single mom that wont put out."— Chelsea Handler
"Dating a single mom doesn't mean you'll be playing daddy. It just means you'll be becoming part of a family and a role model for a child/children. If you aren't ready to step up, then don't step to her!" – Unknown
"Single mothers, the man who truly loves you, will see your child as a part of you to love, instead of a woman with another man's son." – Unknown
"I love being a single mom. But it's definitely different when you're dating."— Brooke Burns
"Dating a single mom means she's watching your every move, she will call out your bullshit and decide if you're NOT ready to be a family man. She doesn't have time for excuses." – Unknown
"The most difficult part of dating as a single parent is deciding how much risk your own child's heart is worth." – Daniel Pearce
Date night movie quotes
Claire Foster: The one night I dress up…
Phil Foster: What'd you learn in school today? Oliver Foster, Charlotte Foster: Nothing. Phil Foster: Oh, fantastic. Won't have to pay for college."
Phil Foster: No, no, no, no, no. I can't do this. Claire Foster: Yeah, you can. Because you are a beautiful and amazing man, and the father of my children, and you are gonna get in there and work that pole like a runaway."
Claire Foster: Everything you're doing, I'm doing in heels. I just want you to know that.
Detective Arroyo: So what's your story? Claire Foster: We're just a boring couple from New Jersey!
Claire Foster: I don't want the kids to live with your mother. Phil Foster: What? Claire Foster: She's awful."
Phil Foster: I'd do it again you know?
Claire Foster: What, tonight? No, it was very dangerous.Phil Foster: No, not tonight. Us. You, me, the kids, all of it. I'd do it again. I'd choose you every time."
Haley Sullivan: And I wanna get it on with three guys at the same time, 'cause I can! Claire Foster: Three guys at once? That's a nightmare. That is literally a recurring stress dream that I have. I can only think of jobs for two. Oh, no, I got it.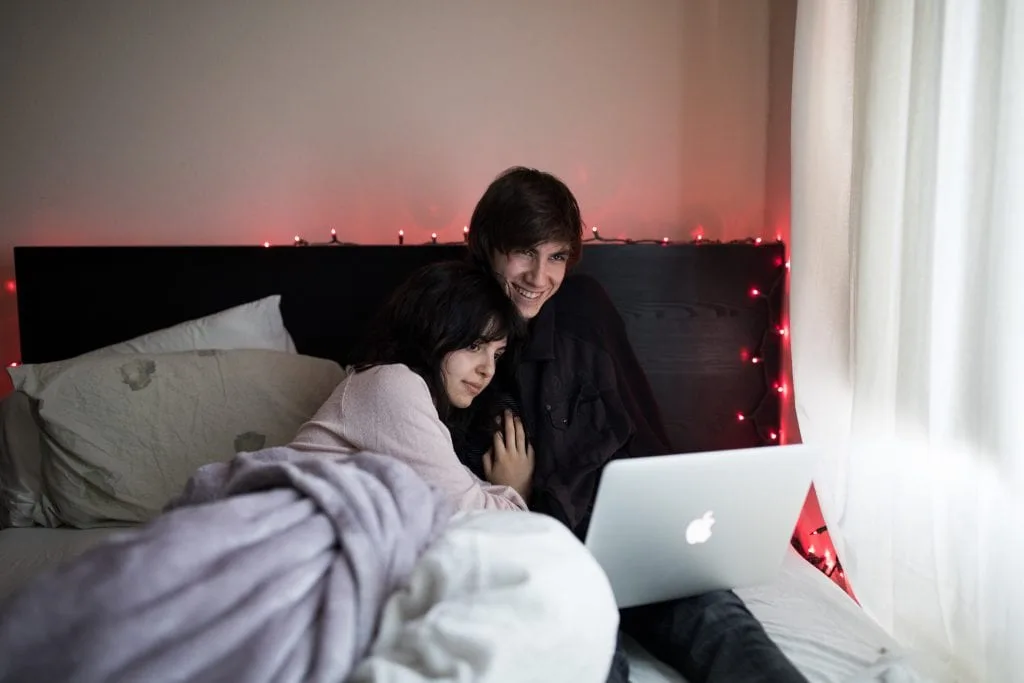 Quotes about bad dates
Everyone has been on a bad date or two. Here are some great quotes about bad dates:
"I'm still going on bad dates when by now I should be in a bad marriage." – Laura Kightlinger
"I can't go on anymore bad dates. I would rather be home alone than out with some guy who sells socks on the internet." – Cynthia Nixon
"When I got old enough to date, I realized that Valentine's Day is just a commercial marketing scam to make men feel bad. So I let my boyfriend off the hook." – Evangeline Lilly
"Guys usually like a very natural look. I think it's bad idea to wear a strong lip on a first date – or for the first few dates. I'm always too nervous he'll kiss it off – if I'm lucky enough to get a kiss! I also think soft, sexy hair is important." – Emmy Rossum
Online dating quotes
Are you online dating right now? Here are some online dating quotes to keep you entertained.
"Don't try online dating, it never works. You should always try many lines!"― Ana Claudia Antunes
"Online dating is efficient. We're a fast food society and now you have a pool of eligible people to choose from." – Gail Barsky
"The goal of online dating is to get offline as quickly as possible." – Amy Webb
"Yes. It is true. I, Michael Scott, am signing up with an online dating service. Thousands of people have done it, and I am going to do it. I need a username, and I have a great one. 'Little Kid Lover.' That way people will know exactly where my priorities are at." – Steve Carell
"Peak hours for sending a first email through the online dating system tended to be during work (eleven A.M. to four P.M.) and then just after dinner (seven P.M. to nine P.M.). I did have a few women send me a first message after eleven P.M. Those who did had an 82 percent chance of coming from a profile that had too many words." – Amy Webb
"A great piece of advice for online dating is to stand out from the crowd. So greetings like "hello" and "hi" are very common. They do less well than things that are a little bit quirky or a little bit weird, like "howdy" or "holla." The rarer your salutation, the better it does, in general." – Christian Rudder
"I was dating this guy and we would spend all day text messaging each other. And he thought that he could tell that he liked me more because he actually spelt the word 'YOU' and I just put the letter 'U'." – Kelly Osbourne
"There's no way to get around it; online dating is work. And some people are more skilled at this kind of communication than others." – Rachel Martin
"All of the directors I work with have their own unique gifts. My particular segment deals with online dating. It's a very interesting take on it, and a great observation of what goes on there." – Dennis Haysbert
"I think online dating is a way of procuring people. Like Facebook and Myspace, it's the way that people connect now and procure small children and sometimes dodgy relationships. I don't think it's very healthy." – Tom Hardy
"Were I to put myself on… one of those online dating things, I would not include in my profile that I'm regularly hospitalized for psychosis. But I do know that when I get really bad, there is a place for me to go where I will fee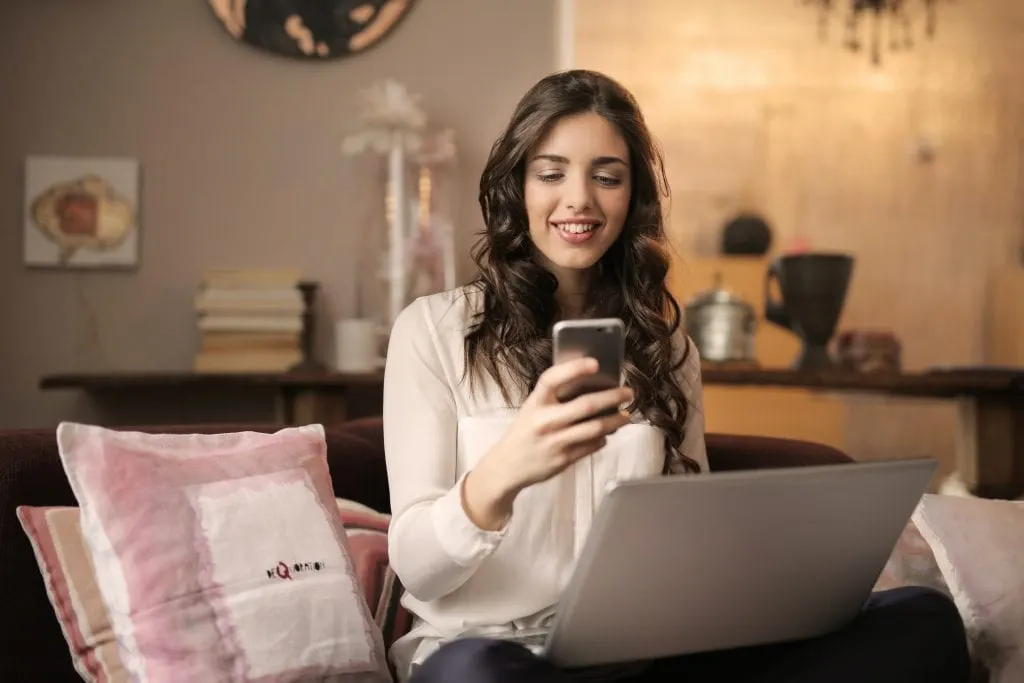 ***
Save to Pinterest so you can find it again later