Are you traveling to New York and have a week spare to see more of what greater America has to offer? Why not do a NYC to Shenandoah National Park Road Trip including Niagara Falls & Washington DC!
Shenandoah National Park may not be one of the most iconic NPs in the USA but we think it is one of the best, especially if you can scheulde your visit in Fall!
Consider this one week road trip covering 6 states including New Jersey, New York, Pennsylvania, West Virginia, Virginia & Maryland.
NYC to Shenandoah National Park including Niagara Falls & Washington, DC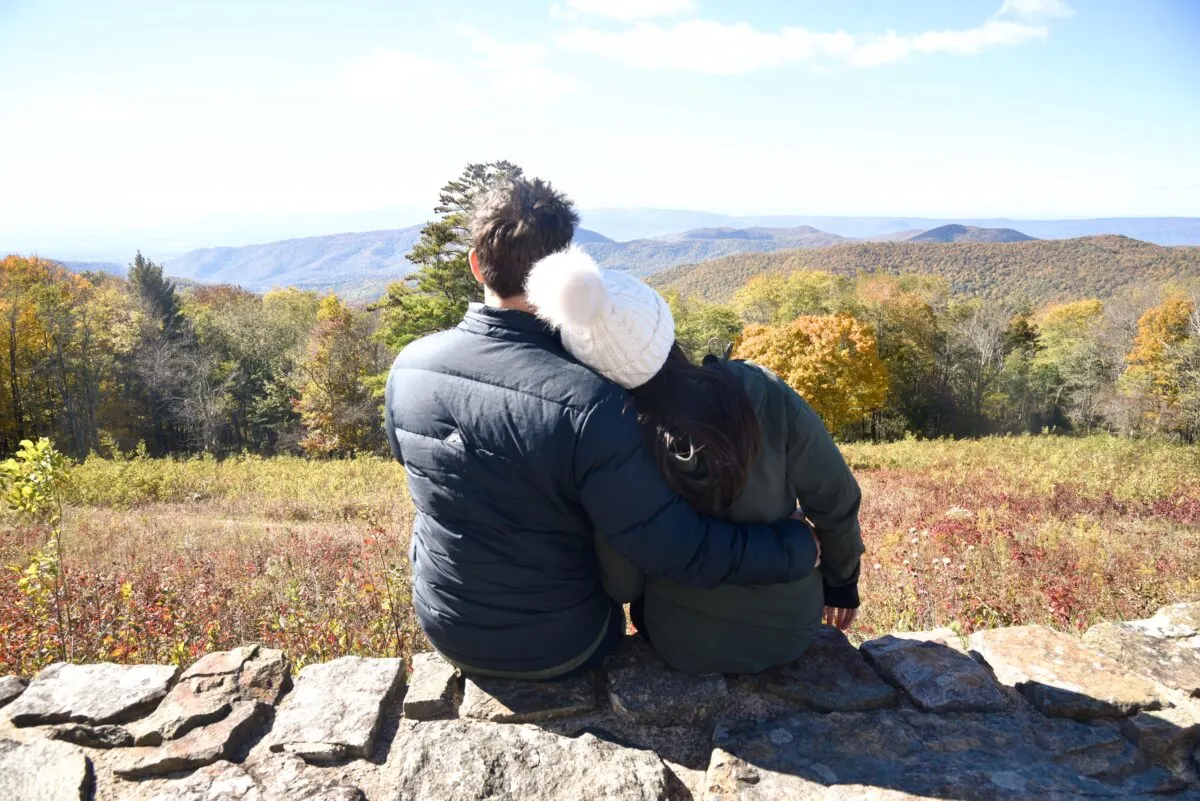 Start your trip in New Jersey (you can also start in NYC)
Hiring a car from New York City comes with hefty tolls. In order to avoid the hefty tolls associated with travelling across New York City, hire your car across the Hudson River in New Jersey.
The areas of Union City, Jersey City or Hoboken are some of the best areas to look for your car hire as they are only a short 20 minute bus ride from the bright lights of NYC.
If you have time check out the trendy, waterfront area of Hoboken which has fantastic views of the New York skyline and was also once home to the famous singer, Frank Sinatra.
Where to Stay in New Jersey? If you want to stay a night or two to explore New Jersey and are on a romantic getaway? Why not splurge on one of the best jacuzzi suites in NJ.
Otherwise great deals can be found in airbnb! You can rent a room for as little as $35 USD a night or a whole apartment for as little as $90 USD in the well priced Union City area. The 123 Bus from New York costs only $3.50 per ride from Times Square.
New Jersey to Niagara Falls
About a 6.5 hour drive from New Jersey lies the world famous Niagara Falls. Unlike most National Parks and attractions, the Niagara Falls State Park is completely free!
To explore the United States part of Niagara falls, we would recommend at least one full day.
Some of the best free attractions in the State Park include Horseshoe falls, Luna island & Three Sister Islands.
If you have a little more time and money to spare, you can always get up close and personal with the falls through experiencing the Cave of the Winds. This attraction costs $17 USD per person and allows you to fully experience the power of the falls.
The Cave of the Winds attraction also includes a souvenir rain poncho and sandals that have been specially designed to navigate the Hurricane Deck.
It is also possible to take a boat ride in Niagara Falls known as Maid of the Mist which takes visitors into basin of Horseshoe Falls.
The boat ride from the United States side of the falls currently costs $18.25 USD per person.
Where to Stay in Niagara Falls? There are a number of reasonably priced hotels nearby Niagara Falls. Search booking.com for the best deals in Niagara Falls during the dates you are planning to visit. You might like to check out or stay in the nearby town of Buffalo NY while you are there!
Don't have a car but want to visit Niagra Falls? Why not try a tour? 20% Discount ON 5-Star Rated Niagara Falls Luxury Tours & Activities. See The Top Sights. Read Detailed Itineraries & View Photos. Book a Niagara Falls sightseeing Tour Today!. Coupon Code: CAUSE20
Niagara Falls to Shenandoah National Park
While the East Coast is not typically known for great National Parks, Shenandoah National Park is one of the exceptions.
Located in the picturesque State of Virginia with purple tree lined streets, this National Park is a great opportunity to kick back to nature for a few days. It is for sure one of the most romantic mountain getaways in VA!
From Niagara Falls, it will take around 7.5 hours to reach Shenandoah National Park.
Like all National Parks in the United States, the entry fee for a car to enter the National Park is $30.00 USD for a weekly visit. To explore a good part of the National Park, we would recommend at least two full days. We always recommend getting an America the Beautiful Pass for $80 if you plan on visiting more than one NP.
The best thing to do in the National Park is arguably Skyline Drive, the only public road through the park which takes about three hours to complete with many fantastic overlooks to enjoy along the way.
If you like hiking, there are also many great hikes in the National Park to enjoy including Old Rag Mountain Hike, Dark Hollow Falls, Bearfence Mountain and the Limberlost Trail.
While we were not so lucky, there is also a good opportunity to sight bears in this National Park!
Update – we have since seen a bear not in Shenandoah, but nearby in the Blue Ridge Parkway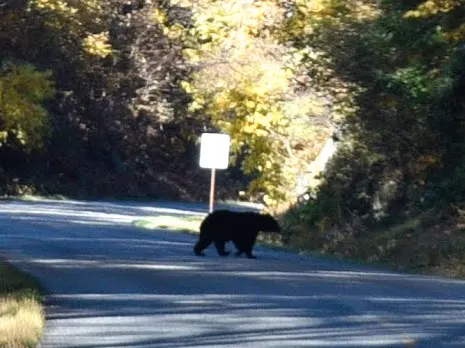 .
Where to Stay in Shenandoah National Park? There are a number of reasonably priced hotels nearby. Search booking.com for the best deals in Shenandoah National Park during the dates you are planning to visit.
We always like to stay in Hyatt Place in Harrisonburg when visiting Shenandoah.
If you are looking to stay for a week or longer, hotels in the area offer very good rates for weekly stays. While driving through the towns nearby Shenandoah National Park, we saw hotels offering weekly rates as little as $175.00.
There is also great campgrounds located within the park. At Big Meadows Campground, you can camp for $17 USD a night.
If you fell like a shower after a hike, there are also very clean & modern pay showers at Big Meadows for $1.75 for 5 minutes.
Shenandoah National Park to Washington,DC
No trip to the East Coast is complete without a trip to the Capital, Washington, DC.
This is also the shortest journey you will make on the road trip as it is only 1.5 hours drive between Shenandoah National Park and Washington, DC.
Washington is a very visually appealing city with a lot of parks, monuments, lakes and gorgeous buildings.
The highlights of the city are the White House, where the president resides, the US Capitol building, home to the United States Congress & arguably the most iconic building in Washington and the the memorials in Memorial Park including the Thomas Jefferson Memorial, the World War 2 Memorial, the Lincoln Memorial & Washington Monument.
If you have some extra time, take a walk around Capitol Hill and check out the US Supreme Court, Library of Congress & the National Archives.
A day or two is enough time to adequately be able to explore Washington, DC.
Where to Stay in Washington? Personally, I think it is always fun to stay in a jacuzzi hotel. Here are the best Washington DC hotels with jacuzzi in room.
Took an awesome IG shot in the Capital? Here are some Washington Quotes you might like to use for a caption!
More NYC Tips: