We have stayed quite a few times in Patong Beach, the vibrance and life of the area keeps drawing us back.
There are many things to do in Patong Beach but if you are only staying a few days, here are some of our favourites.
Top 7 Things to do Patong Beach
After much consideration we've filtered down to the top 7 things to do in Patong beach.
Without further adieu.
1. Get a massage on Patong Beach
You cannot come to Patong Beach without getting a great Thai massage.
You can get a Thai massage at every second shop along Patong Beach however, for a higher quality experience we would recommend Orientala Wellness Spa at Deevana Plaza.
The massage was very professional, the spa was clean and the spa had a great ambience to it.
We would recommend getting a full body scrub before your massage for the most relaxing & rejuvenating experience.
2. Relax at a Luxury Hotel
One of our favourite parts of returning to Patong Beach is staying at one of our favourite hotels in the area – the Deevana Plaza and the Deevana Patong Resort & Spa.
Both hotels have absolutely stunning premises.
Why would you choose the Deevana Plaza?
Very comfortable plush rooms;
The gorgeous pool;
The friendly hospitality.
Why would you choose the Deevana Patong Resort & Spa?
A more traditional Thai hotel with elephants etc;
Multiple pools in a tropical oasis grounds;
A younger (more party) vibe.
If you would like to see hear our thoughts and see more pictures read our full review of Deevana Patong Resort & Spa (updated 2018).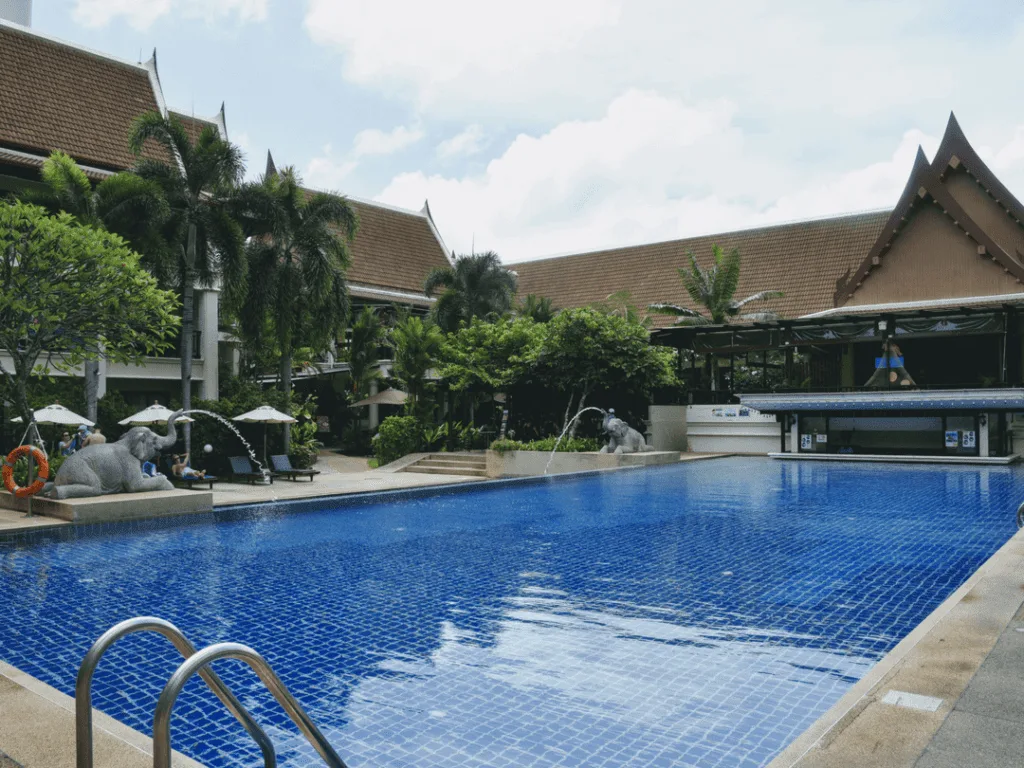 3. Attend Muay Thai Boxing Phuket
Another fun activity to do in Phuket is to visit Muay Thai Boxing.
The most easily accessible Muay Thai Boxing in Phuket is the Bangla Boxing Stadium (BBS) is located on Bangala Road.
The have fights 3 times a week – Wednesday, Friday & Sunday nights (starting at 9pm). The tickets cost around 2,000 Baht and can be purchased at the door.
On fight nights, fights are advertised on large speakers. There is also a promo car that drives the streets of Patong.
5. Visit a Thai market
To experience Thai culture & cuisine, we would recommend visiting a Thai market while in Patong.
It is located along Prachanukhro Road and open daily from 2pm – 12 am.
Phuket is for sure one of the best Islands in Thailand for interesting Thai markets with authentic Thai food. In our opinion, Phuket has much better street food than say Phi Phi or Koh Lanta.
You can buy a lot of different food at the market including traditional favourites such as pad thai, meat skewers and the very delicious mango sticky rice!
For the more adventurous type, there is even crocodile to enjoy!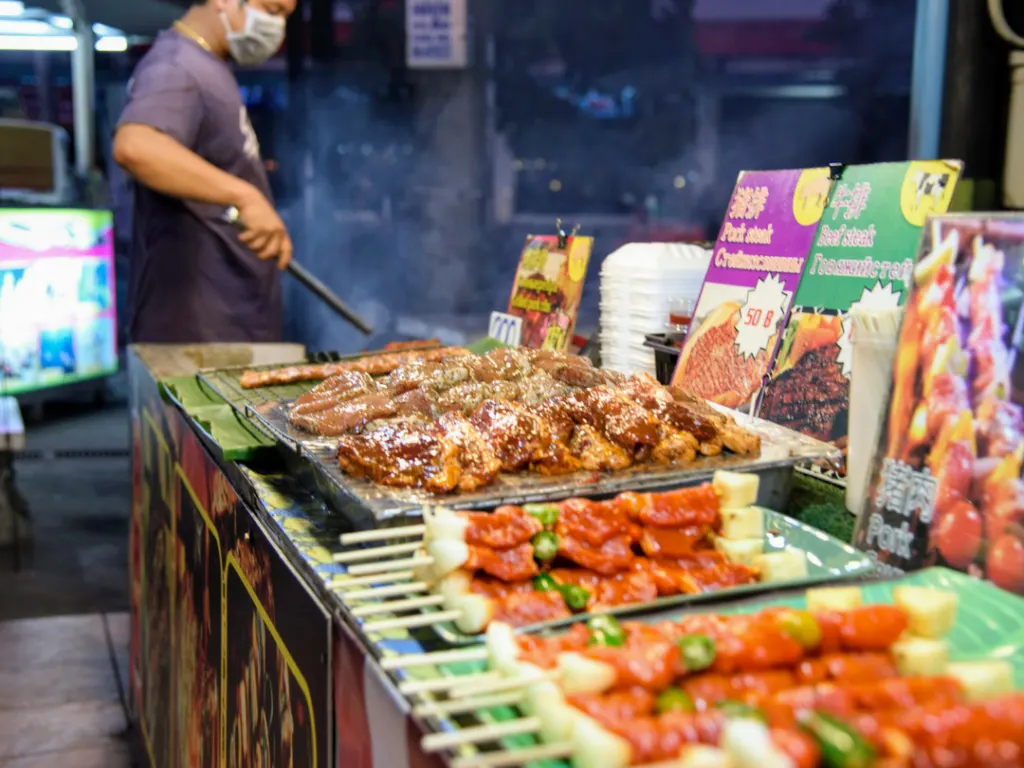 4. Try traditional Patong cuisine
You may have tried Thai cuisine before in your life but have you tried traditional Patong cuisine? No we hadn't either
The chef at Deevana Plaza specialises in not only Thai cuisine but in particular, Phuket or Patong cuisine.
We would highly recommend trying Patong cuisine if you are in the area.
The Patong salads at the Deevana Plaza are mouth-waterly delicious!
Tip: You might want to visit Patong during Patong Carnival (an annual celebration marking the beginning of the high season in Phuket) as it is a good atmosphere. If you like festivals you can plan your visit to Thailand around the best festivals here.
The chef also makes a delicious signature noodle dish that we would highly recommend.
The noodle dish has cantonese influences with Udon noodles, fresh seafood which you mix together with sugar and spices. You can see from our youtube video above that we absolutely loved it.
6. Participate in Watersports at Patong Beach
All along Patong Beach there are watersports to enjoy.
The two most popular on the beach include kite surfing & jet skiing.
The best time to enjoy these activities is during sunset as there is a magical sunset along Patong beach.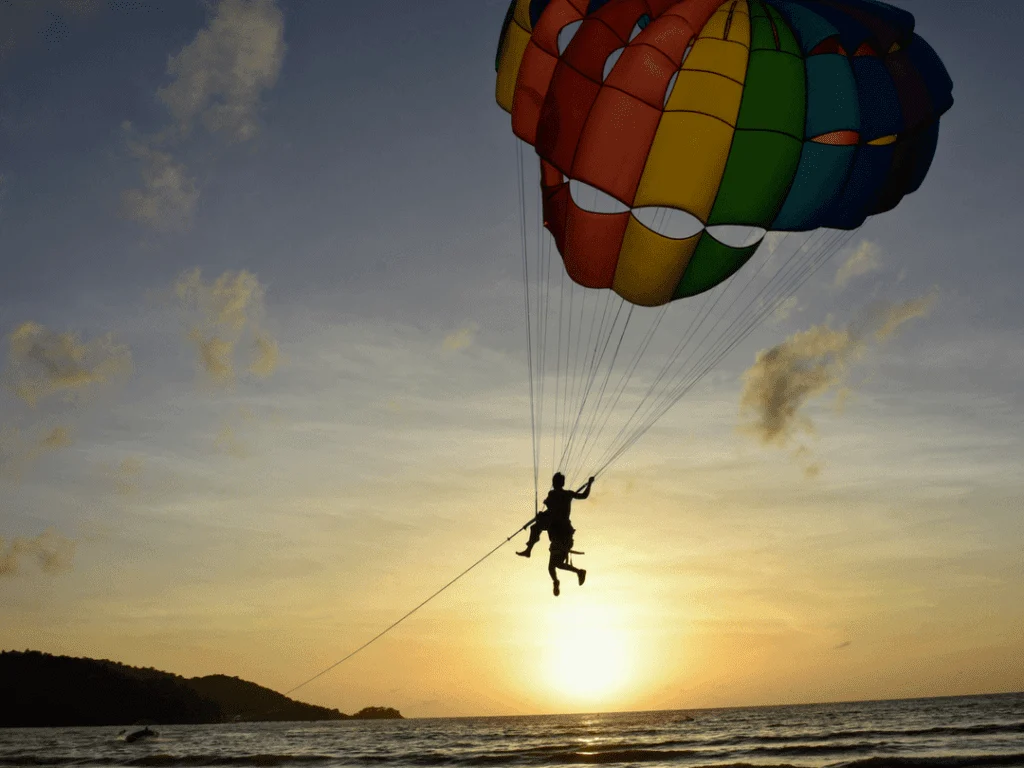 7. Drink Cocktails at a poolside bar
After a long day in Patong, there is nothing better than drinking cocktails by the poolside bar.
The Deevana Brand (both the Deevana Plaza and the Deevana Patong Resort & Spa) have the most delicious poolside cocktails.
The Deevana Patong Resort & Spa has numerous 2 for 1 happy hour specials throughout the day. The prices are very good and we noticed a younger crowd hanging out by the pool all day making the most of the happy hour deals.
We would highly recommend the mango daiquiri – it is absoluely delicious!
The watermelon & pineapple cocktails offered at the Deevana Plaza are pretty great too!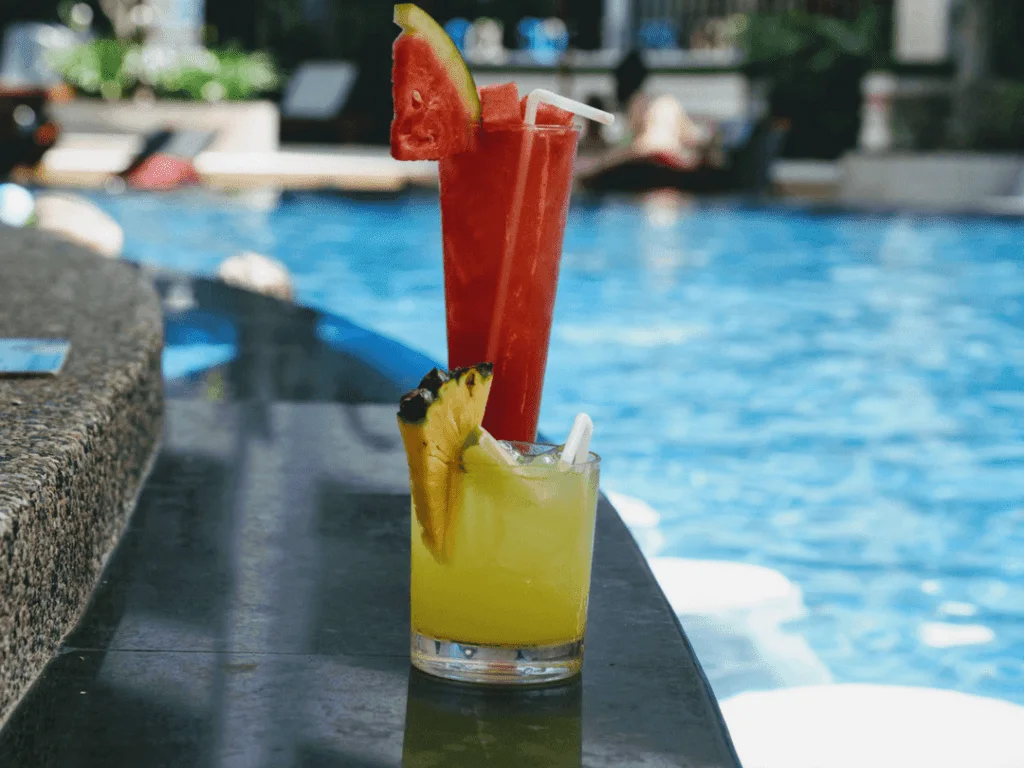 More Thailand Blog Posts + $25 Off your Hotel
Use our special Booking.com discount code to get $25 off your booking.
Check out Deevana Patong Resort's sister hotels – the Deevana Plaza Phuket, Deevana Plaza Krabi Aonang and Deevana Krabi Resort (a romantic wellness retreat for couples).
If you're Thailand itinerary includes a visit to Phi Phi Island – and it really should – don't miss these posts.
What to do & Where to Stay on Phi Phi Island – This gives you a great overview of the many things to do on Ko Phi Phi
Phi Phi Viewpoint – how to get see the best view on Phi Phi island without wasting 2 hours on a pointless detour.
Maya Bay – is it overrated? Well, the point is mute as it's currently closed. Fortunately, there are many better beaches anyway.
Koh Lanta is another incredible southern Thailand destination. Check out the best things to do in Koh Lanta low season.
Are you planning to visit Patong soon? Do you have any questions on what to do in the area? Let us know in the comments below.
Pin this to Pinterest (so you can find it again later)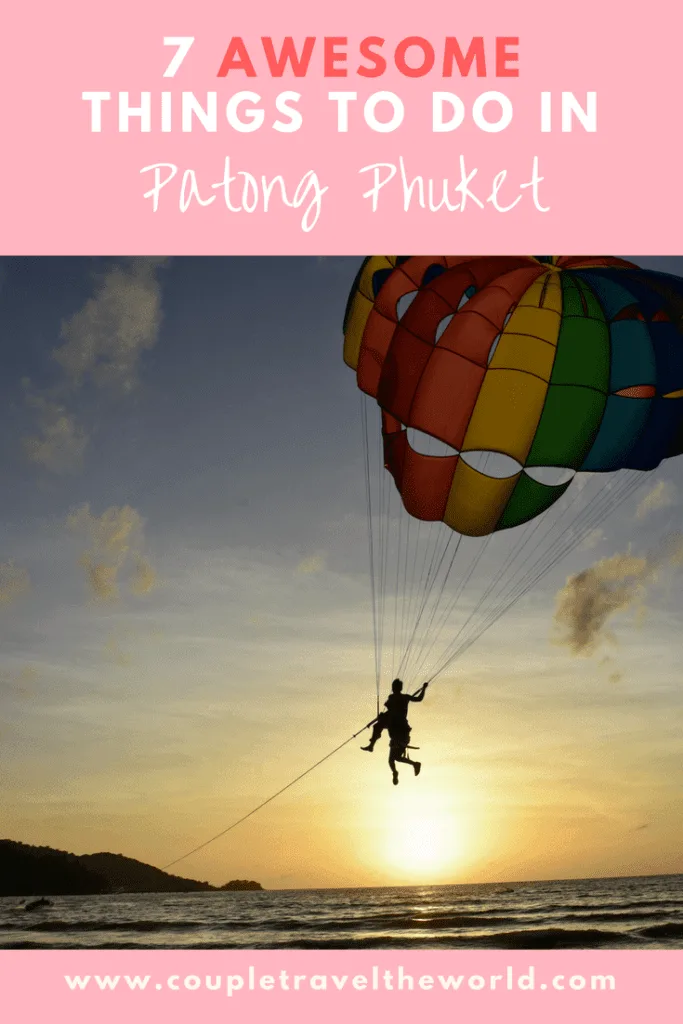 We were guests of Deevana. However, this does not affect our views and opinions. As always, all opinions are our own.