If you are looking for a magical fairytale city in Europe visit then you have come to the right place! Here you will find the most incredible storybook fairytale towns in Europe that any Disney princess (or prince) needs to visit in 2022.
From old European villages with cobbled stone streets and churches to lakeside paradises, you can't go wrong with any of these fairytale destinations in Europe.
The 55 Best Fairytale Towns in Europe
1. San Gimignano, Italy
San Gimignano, known as the 'Town of Fine Towers' is a beautiful town located in the heart of Tuscany, Italy.
I visited this town as a child and it is really like a fairytale village with amazing medieval architecture and pizza to die for. The pizza is huge by the way, I think it is a novelty there to offer extra large slices.
With its skyline of cute towers and hilltop background, it is a town that you should not miss on an Italian vacation. Plus, this town has a fairytale town name to match its cuteness.
Where to stay? Agriturismo Mormoraia is a great option.
2. Dinan, France
Dinan is arguably one of the prettiest port towns in Brittany, with beautiful cobblestone paths and timber houses reminiscent of the 17th century.
You can catch great views of Dinan from top of the Clock Tower, Tour de l'Horloge, which is 132ft high.
To gain magnificent views of Dinan you are required to climbing 158 steps to the top.
What's cool is that in Dinan, due to the town's narrow streets, half-timbered houses, and cobblestone paths, you feel the illusion that time stood still.
A pretty magical city not to be missed on a European vacation.
3. Rothenburg, Germany
Rothenburg (on the Tauber River) is a walled town in Germany where you can find cobbled stones, medieval architecture, turrets, and clock towers.
With its fortified walls and intimidating gate, Rothenburg definitely is a pretty sight for sore eyes.
We visited the fairytale town of Rothenburg as part of a River Cruise, which is a great way to see some of the cutest, fairytale towns of Germany. Another great choice is Michelstadt.
Rothenburg is famous for having one of the best Christmas stores in the whole of Europe.
4. Zdiar, Slovakia
This town is one of the most beautiful cities in Slovakia, with a backdrop of majestic mountains.
Zdiar has a combination of both new and old architecture including cute timber houses.
Zdiar is a great place to visit year round. Have some fun hiking during summer or go skiing during winter, Zdiar is a cute fairytale town in Europe that never gets old. One of the best fantasy towns in Europe to visit.
5. Ljubljana, Slovenia
Ljubljana in Slovenia is a fairytale town you won't want to miss. What's great about this town is not only is it super cute but it is one of the cheapest holidays for couples in Europe – giving even more of a reason to travel to this adorable city.
The town's foundation is under the myth of dragons, and you can find dragons sculptures at various points in the city.
One of the best things to see is the Ljubljana castle which provides an awesome view of the city. You can either take the funicular railway or walk up.
6. Vouvant, France
Vouvant is one of the most beautiful, charming small towns in France.
This small town holds the remains of a castle that is rumoured to have been built by fairy Melusine.
It is a picture perfect postcard kind of a village with its ramparts, an ancient bridge over the river, and of course, the Melusine towers.
If you visit Vouvant, head to Maison Mélusine to hear the story of the Melusine fairy first hand.
7. Colmar, France
Colmar is a well-preserved fairytale town in Northeast France with numerous architectural landmarks and fascinating cultural heritage.
The town's cobblestone streets, half-timbered houses, and canal-side neighbourhoods make Colmar be one of the cutest fairytale towns in Europe – the perfect cottage town.
The town's architecture will make you feel as though you were still in the 17th century.
8. Gdansk, Poland
Gdansk is a cute, fairytale seaport town on the coast of the Baltic Sea with cobblestone streets and stunning historical cathedrals.
Gdansk is a city of lions. Go for a little scavenger hunt while you are in the city to see how many little 50 cm statuettes of lions made of bronze you can find.
If you are struggling to locate them, you can find the first one at the Gdańsk Tourist Organization office who organised their installment.
Where to stay? We stayed in the Hilton in Gdansk.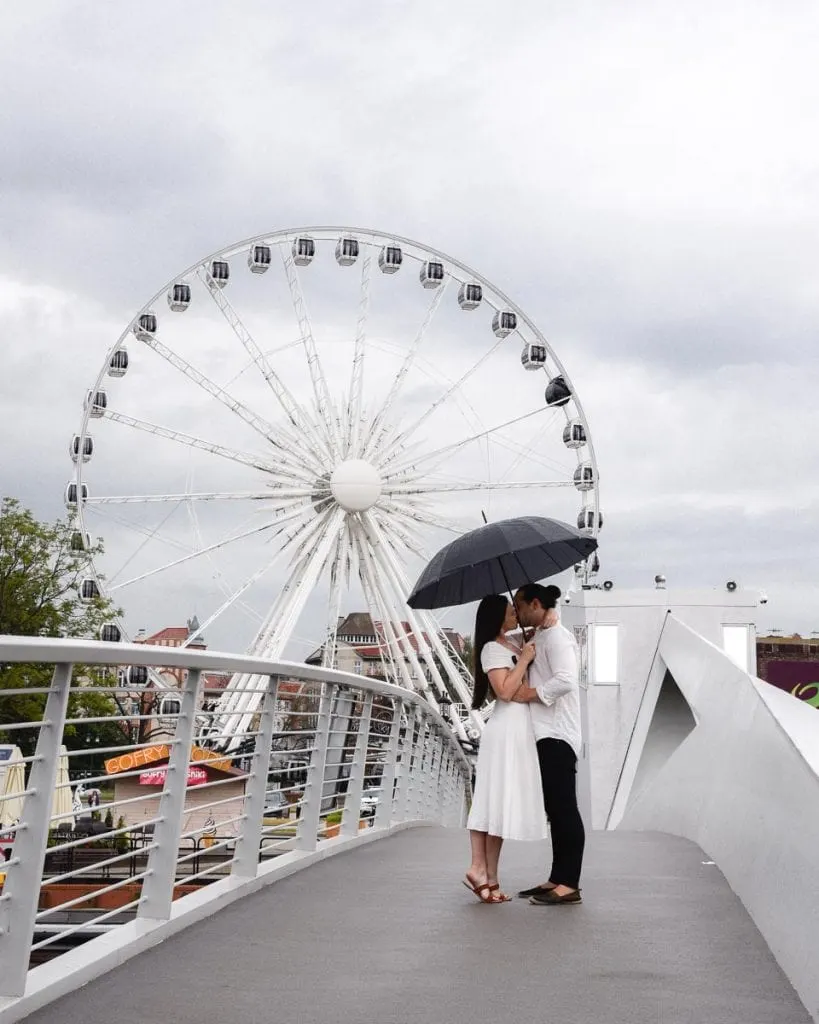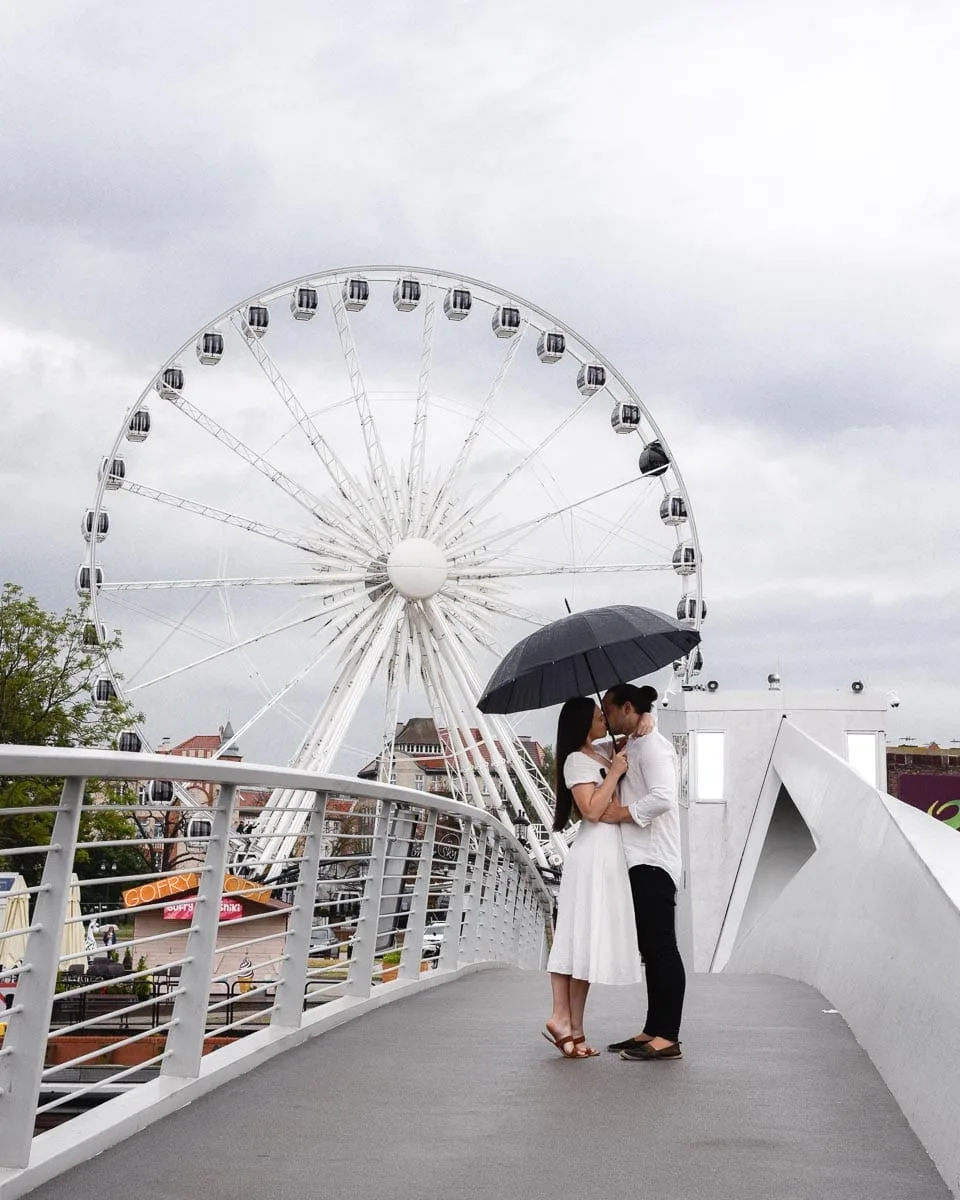 9. Vilnius, Lithuania
Vilnius is a historical town in Lithuania popularly known for its cobbled streets and baroque buildings, restored to their former glory.
Get some exercise in as you take the steep climb to the Hill of Three Crosses to catch the bird's view of the city.
10. Belgrade, Serbia
Belgrade is a town with character. The city has been destroyed and rebuilt several times yet it somehow always emerges better than before. Dine at its charming outdoor cafes and experience local cuisine or take a walk down the two river banks (Sava and Danube) that surrounds the city and enjoy the green scenery.
The town has a permanent party vibe with musiciansalways serenading travellers at the outdoor cafes located around Dva Jelena.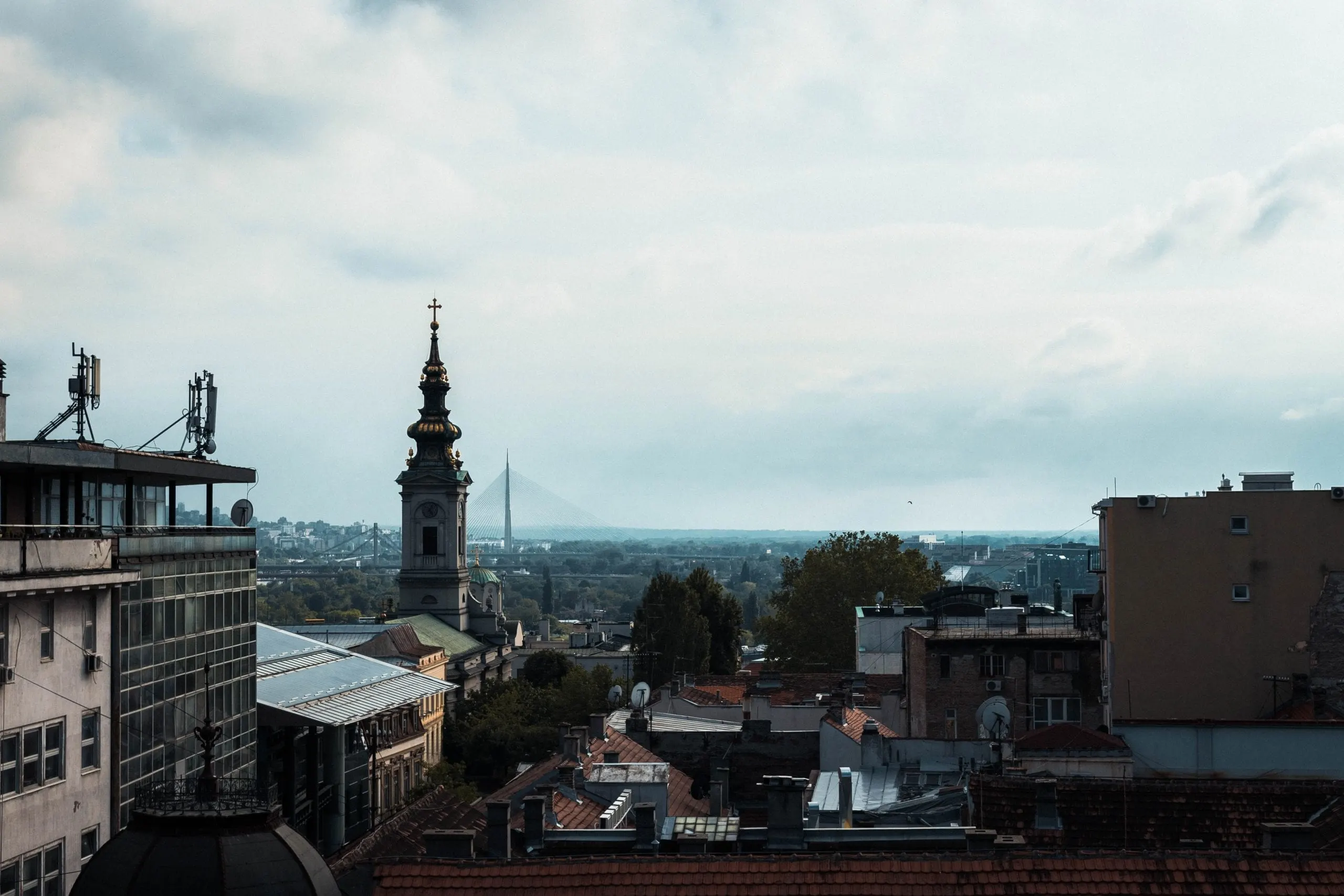 11. Echternach, Luxemburg
Echternach is one of the oldest cities in Luxemburg with an old townhouse that will take you back in time. The town has a medieval ambience and remains of the ancient city wall. When you walk down the lake, you can find remains of the world's largest Roman villa.
12. Monsanto, Portugal
Monsanto is a village nestled on the steep hill that rises abruptly above the prairie and has developed around the big balanced granite boulders. The town is a series of hamlets scattered along the mountains to the bottom. The best feature of this village is its magnificent landscape view from the Bulwark.
13. Sibiu, Romania
Sibiu is a charming city that has a fairy-like Christmas in winter. Beautiful landscapes, cobbled streets, baroque squaresfilled with fantastic architecture surrounds the town. Sibiu is a town riddled with captivating history about its journey to what it is today.
14. Brasov, Romania
Brasov town is home to the world's narrowest streets (Rope Street) in Europe, which spans approximately four feet. It is an excellent place for you to enjoy the splendid beauty of the Carpathian Mountains in the south, renaissance architecture that has withstood the test of time.
Enjoy mouth-watering cuisines at the local restaurants on every street. You can also join a local food tour, where you are able to join a local host at their home and enjoy a traditional home-cooked meal. For the adventurous souls, you even can try your hand at preparing traditional Roman cuisine.
15. Bled, Slovenia
Bled is of the most beautiful picturesque place in the world, the island is reached by boat which you can row or hire a boat so that you can sit back and enjoy the majestic view of the lake. You can also take time and visit Lake Bled castle.
It is not considered one of the best towns in Europe for no reason.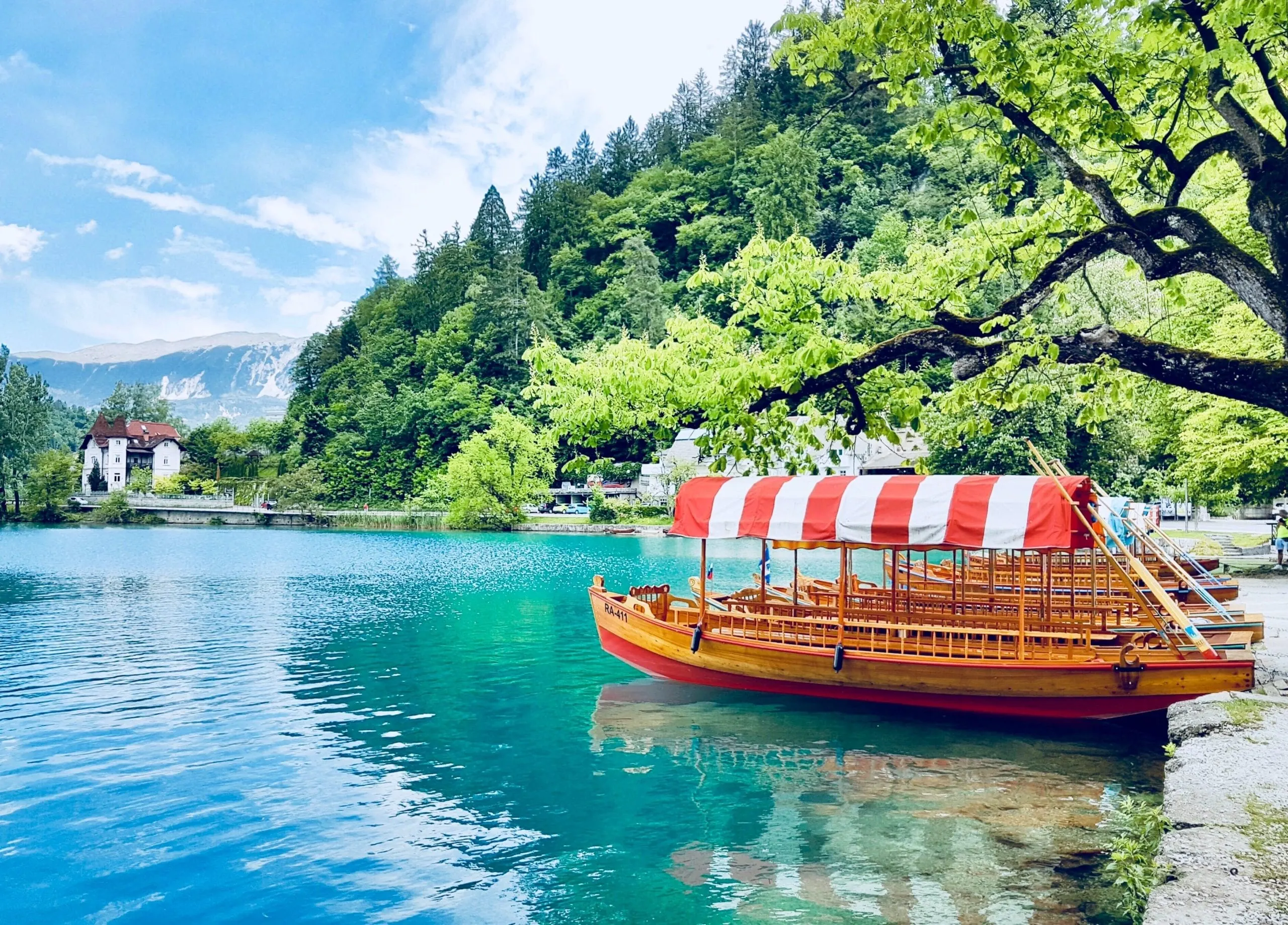 16. Koenisgwinter, Germany
Are you a fan of Cinderella, then the village of Koenisgwinter is the right place for you, as the town hosts one of the best-preserved castles in Germany, nestled in the wooded hill. The best part is the adventure that you will experience as you ascend the mountain to the fortress. Castle Drachenburg, looks like it did 200 years ago and gives you the feeling as though you have just gone back in time.
17. Zagreb, Croatia
Zagreb is a town that is well-known for its magnificent Hungarian architecture, a city where you will enjoy taking a walk. Take pictures of cobblestone streets, beautiful church spires, see the domes and art deco buildings. Artists have painted the ugly walls with colourful murals, which makes them a sight to behold.
18. Innsbruck, Austria
Innsbruck is a picturesque town in the Alps, with its beautiful landscapes, especially in winter, when covered in snow. Take time and participate in winter sports like skiing and winter hiking.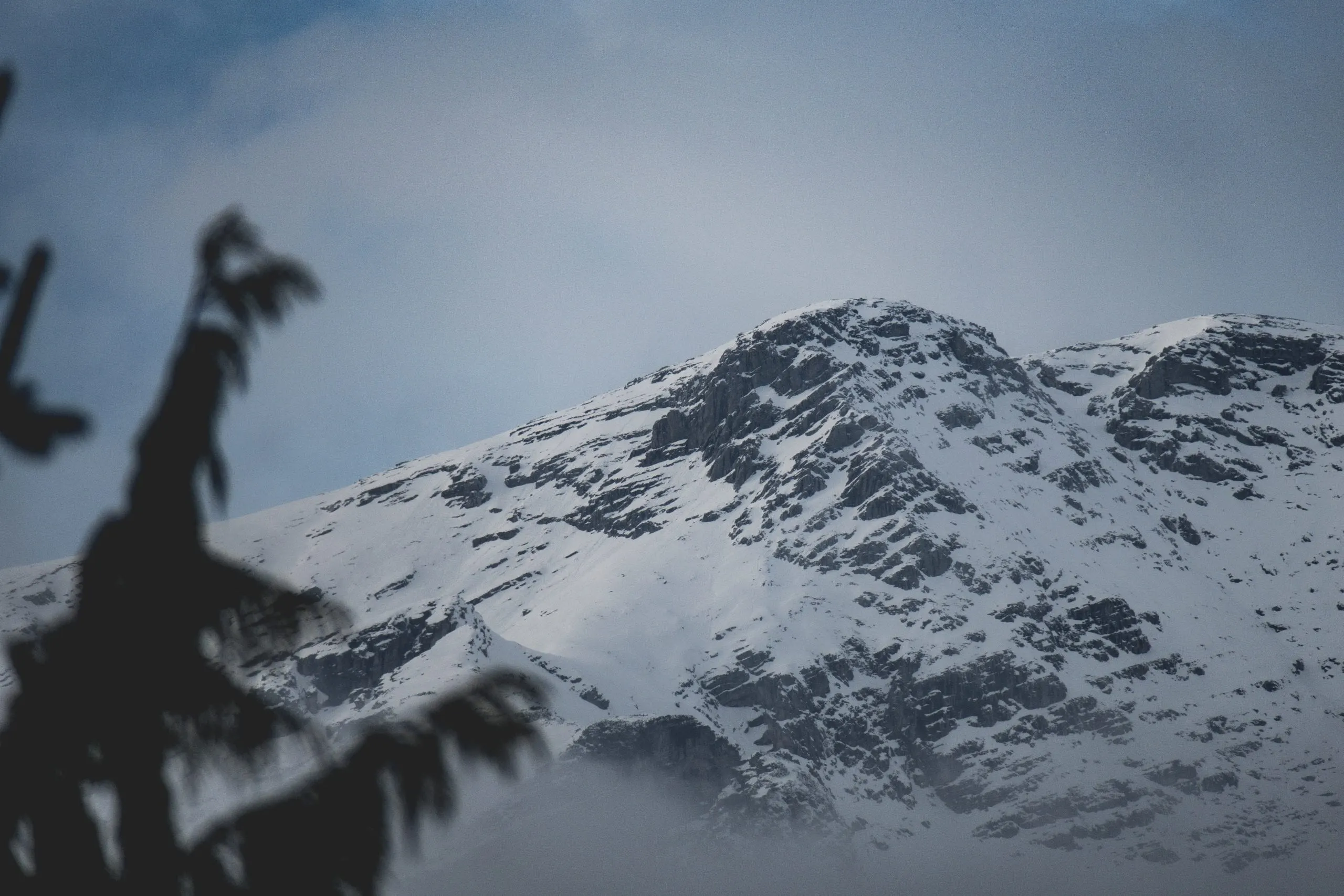 19. Graz, Austria
Graz is a medieval town with interwoven baroque and Renaissance architecture that makes it unique. A place where you will get to enjoy contemporary art and world-class heritage. If you want some quiet time and be by yourself, then this town is the place. You can sit in a café and do some people watching on the sidewalks.
20. Mont Saint Michael, France
Mont Saint Michael is a city on a rock that is surrounded by a medieval village and set amidst the vast sandbanks; this town is breathtaking!
You have to visit this place to experience the full impact. With its big-name, Mont Saint Michael is a town filled with people with bigger heart – people who will make you feel at home.
21. Saint-Paul-de-Vence, France
The village is one of the oldest medieval towns perched in French Riviera, a small town with a big name. The city does not disappoint any traveller as it is picturesque with its evergreen landscapes.
22. Kotor, Montenegro
Kotor is a tiny village in Montenegro with stunning views, endless alleys, and streets. The town also prides itself on beautiful Romanesque churches that are well preserved.
Visiting this beautiful, tiny place will transport you back in history, it is like time stands still in Kotor. You can take a guided tour or chose to explore alone. If you get lost, you can always find your way back through the various alleys.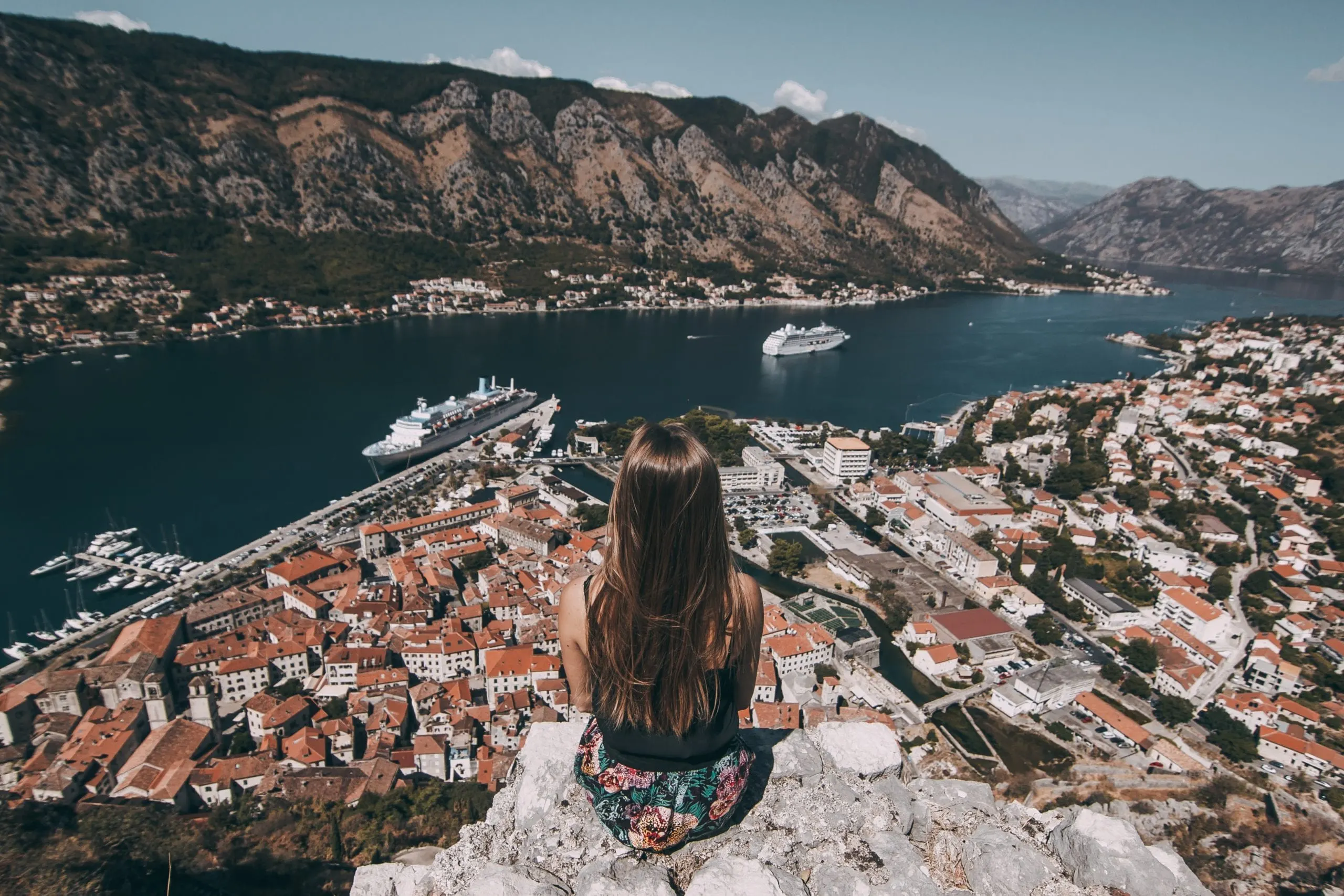 23. Kutná Hora, Czech
The city of Kutná Hora is well-known for its gothic charm; the Sedlec Ossuary chapel is a place where you have to visit for the strong-hearted ones. The chapel, adorned with human bones, will give you an eerie feeling.
If you can't attend the chapel of dry bones, you can visit other sites like the Czech museum, take a tour and enjoy the beautiful landscapes as you learn the history of the town.
24. Lviv, Ukraine
One of our personal favourite places in Europe, Lviv certainly makes the list of amazing places to see.
Heres our recommendations for Lviv: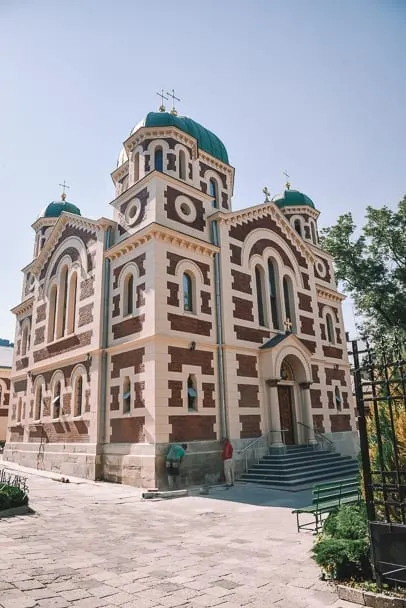 25. Giethoorn, Netherlands
The village of Giethoorn is a Dutch village showcasing the Dutch way of life. With its simple thatch houses, the village host mainly peat farmers and can be a different kind of experience as you travel across Europe.
You can take a walk and enjoy the picturesque landscape, the lakes, and wooden bridges. You can also visit the Weerribben-Wieden National park and Museum Giethoorn for a complete history of the town.
26. Maastricht, Netherlands
This town is one of the oldest in the Netherland, with beautiful historical buildings and rich cultural history, it makes a great tourist destination.
One of the things that are a must-do while at Maastricht visits the underground caves; this is an experience like no other. Get a guided tour and learn how the tunnel built and how they benefited the people of Maastricht.
27. Bruges, Belgium
Bruges Belgium is well known for its canals, medieval buildings, and beautiful cobblestoned streets. One of the things to do while in this town is to visit the Minnemeer (lake of love), which legend promises everlasting love to every couple that kisses on the bridge. One of the world's best canal towns.
28. Tallinn, Estonia
Tallinn is a peaceful town that has interwoven modern culture with medieval culture resulting in a place where all can feel at home. With its ancient churches and cobbled streets, Tallinn, especially in winter, is a fairytale come to life.
29. Sighisoara, Romania
The town is a well-preserved history that goes back to the 12th century. Sighisoara, with its beautiful cobbled streets and colorful architecture, is a sight to behold.
The delicacies in Sighisoara will provide you with an experience that you will not forget. After indulging in the local cuisine, take a climb to the clock tower and get to enjoy the majestic view of the town.
30. Alpbach, Austria
Alpbach is Austria's most beautiful village with cute floral decorations and architecture. The town makes for a beautiful picturesque postcard, with its rush meadows, clean air, and breathtaking views.
Winter in Alpbach is a fairytale come true, whether you should spend winter in the village or go skiing or winter hiking, you really cant go wrong.
31. Cinque Terre, Italy
Cinque Terre comprises of a string of five seaside villages, each village harbouring beautiful vineyards, colourful houses, and steep terraces. With its rugged terrain, Cinque Terre offers one of the best hiking trails on the Italian coastline.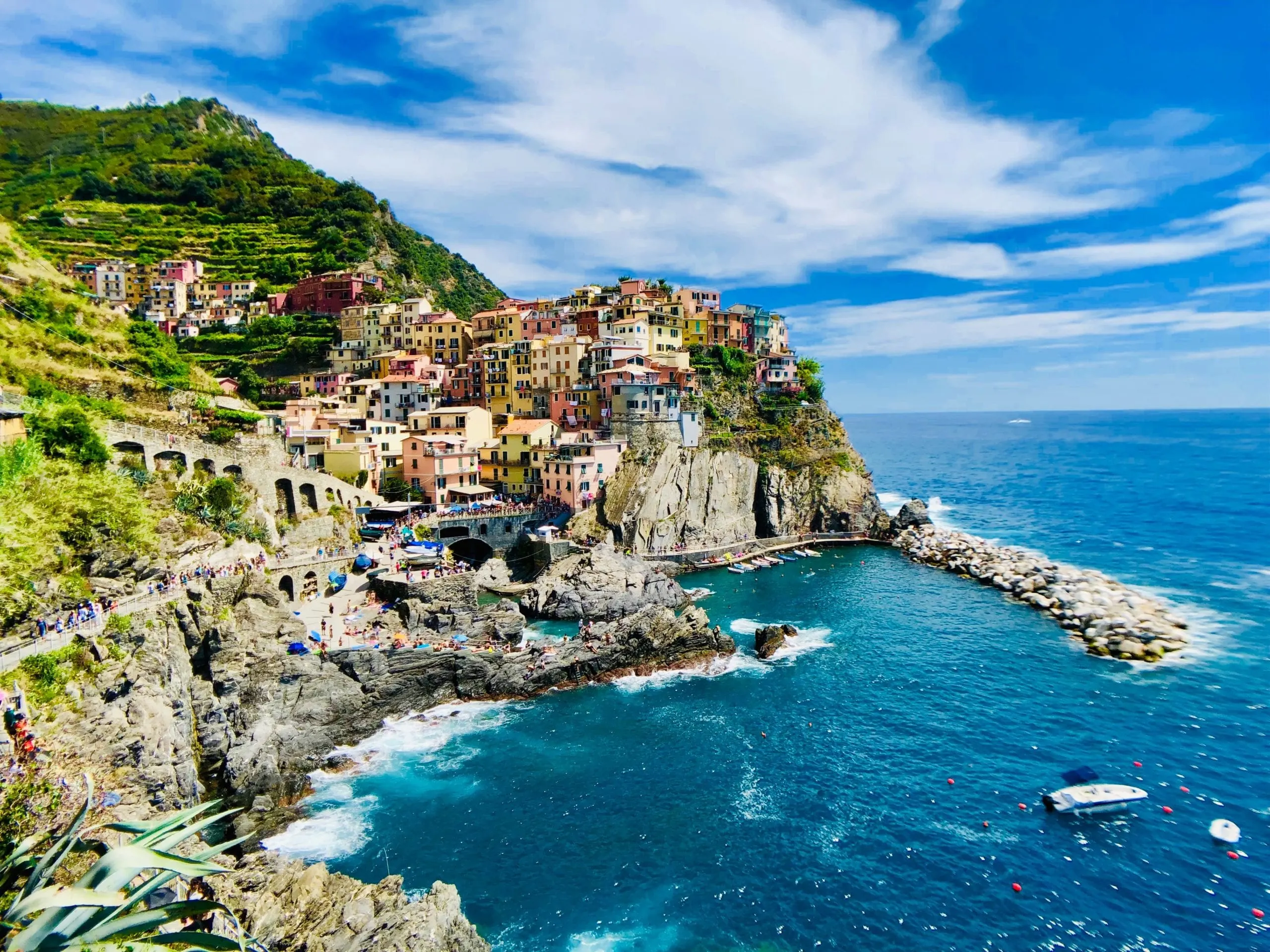 32. Loket, Czech
Loket is a tiny village nestled between Karlovy Vary and Sokolov that is ideal for you if quiet is what you desire. The town, with its cobbled streets and quiet squares with no or little traffic, will charm you into a simpler lifestyle while visiting.
33. Annecy, France
Annecy is an old town known for its cobbled streets, pastel-coloured houses, and winding canals. The city does not disappoint any traveller as it is picturesque with its evergreen landscapes.
34. Poznan, Poland
Poznan is an old renaissance town that is known for its universities. Get a guided tour around the city and get the town's history at the Historical Museum of Poznan.
35. Riga, Latvia
This picturesque town is known for its medieval and nouveau architecture, timber houses, and is home to excellent museums as well as concert halls. Riga is home to Europe's largest market.
36. Bibury England
The village of Bibury is one of the prettiest towns in England. The city is along the banks of river Coln. You can enjoy the beauty of Bibury from the comfort of the self- catered cottages.
37. Mostar, Bosnia
Mostar is a village well known for its reconstructed medieval bridge and architecture. You can have a panoramic view of the town from the Pasha Mosque.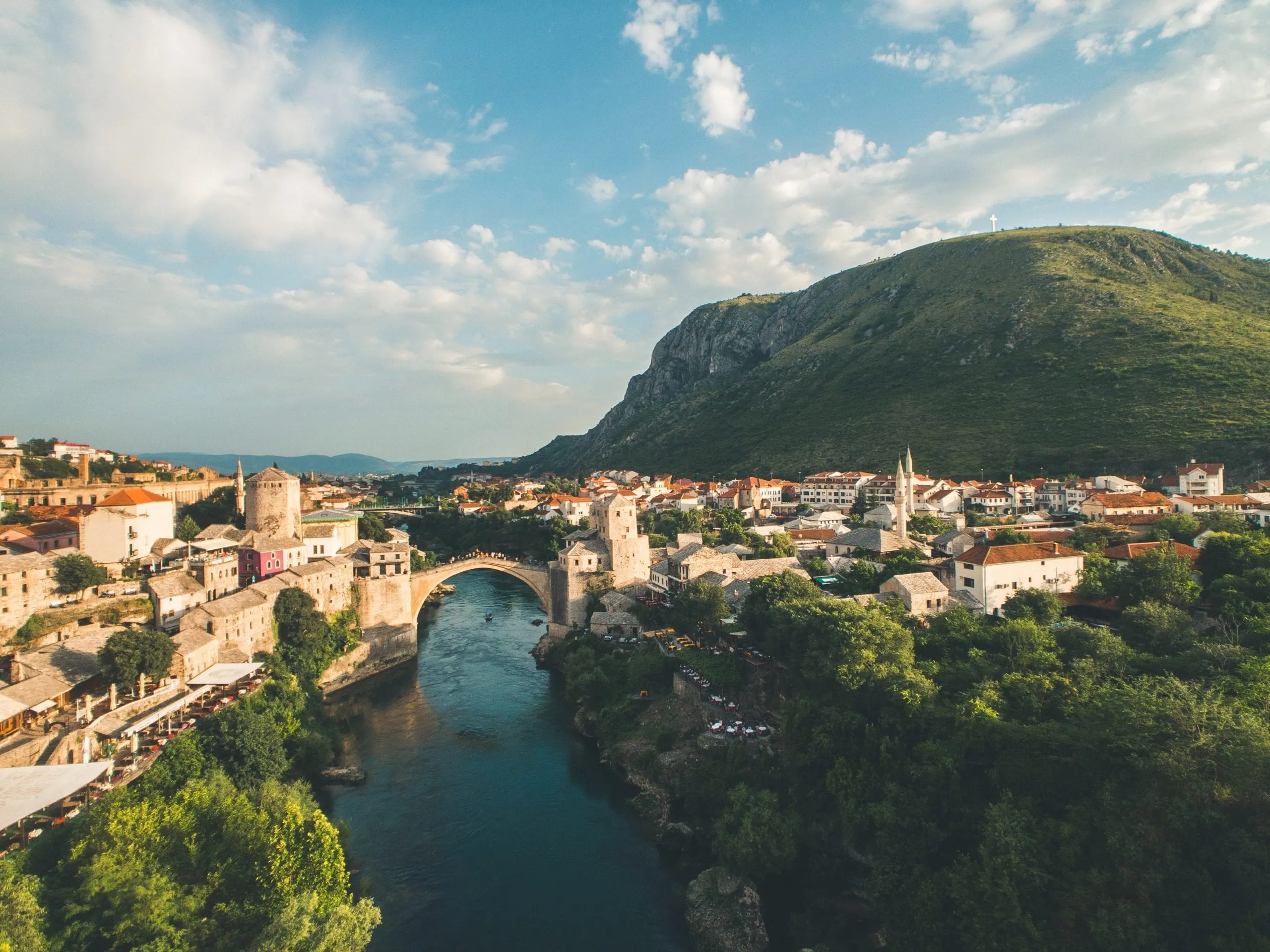 38. Vitre, France
Vitre is a picturesque town with various places to visit that will give a fairytale experience. Visit Chateau de Vitre and learn the history of the city as you enjoy the architecture and design of the building.
39. Kiev, Ukraine
The town of Kiev has a proud and ancient history, the city is charming and will get your breath away when you see the beauty of places like St. Sophia and Dnieper River.
Heres some more info about Kiev: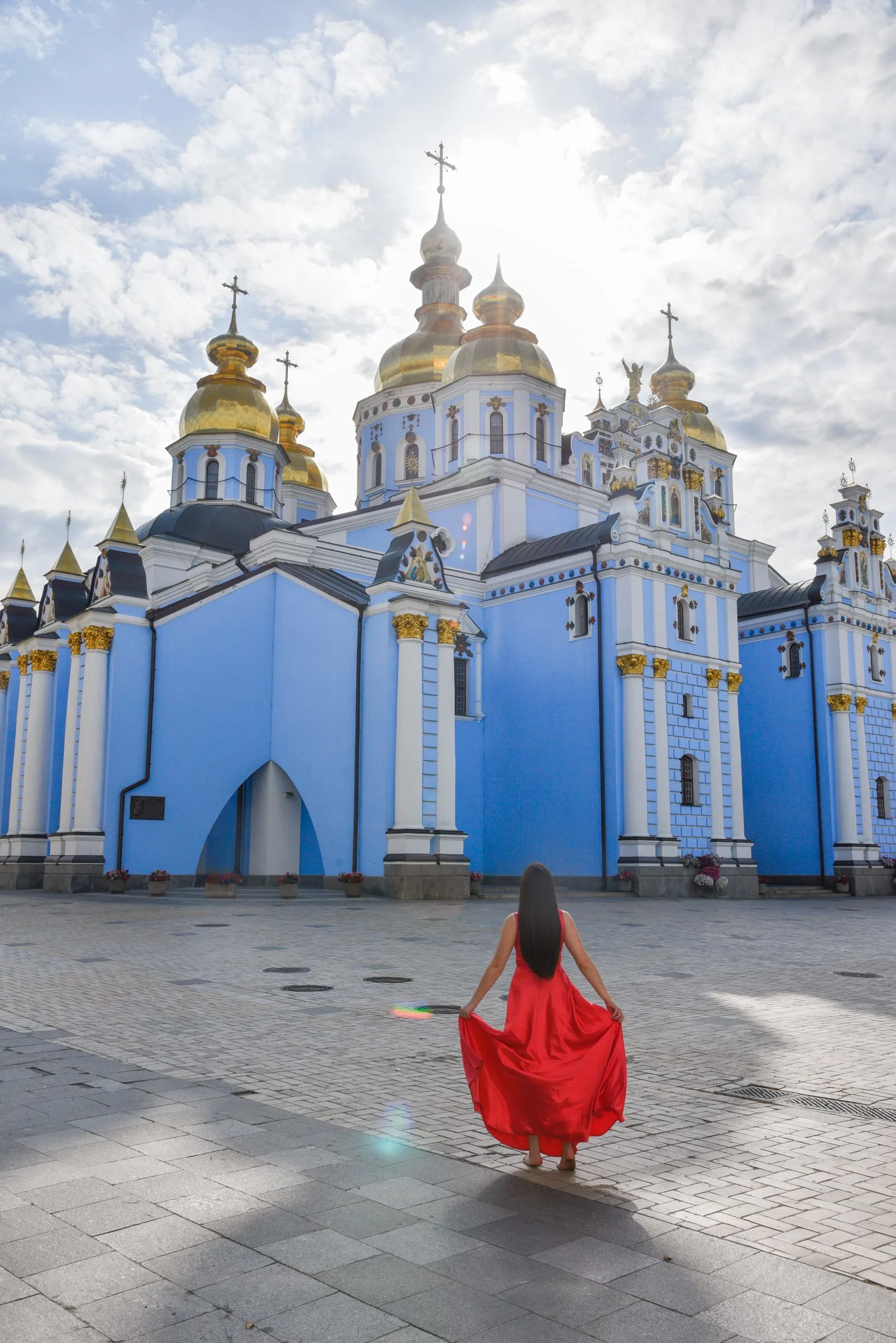 40. Karlovy vary, Czech
This town is well known for its hot spa and beautiful landscapes that are visible irrespective of the season.
41. Zamosc, Poland
Poland is one of the most underrated fairytale places in Europe in our option.This town is a World Heritage site situated along the Lublin, with beautiful landscapes. The town hosts museums where you can a guided tour and learn the history of the town.
42. Tirana, Albania.
This town is known for its colourful architecture and museums. The city combines both medieval and modern culture.
43. Carcassonne, France
The picturesque aerial view of this town is something out of this world that will take you breath away. The city is well known for its medieval fortress (Cite de Carcassone).
44. Hallstatt, Austria
An instagrammers favourite there is no doubt that Hallstatt in Austria, surrounded by a majestic mountainous landscape, should fall within the best fairytale towns in Europe.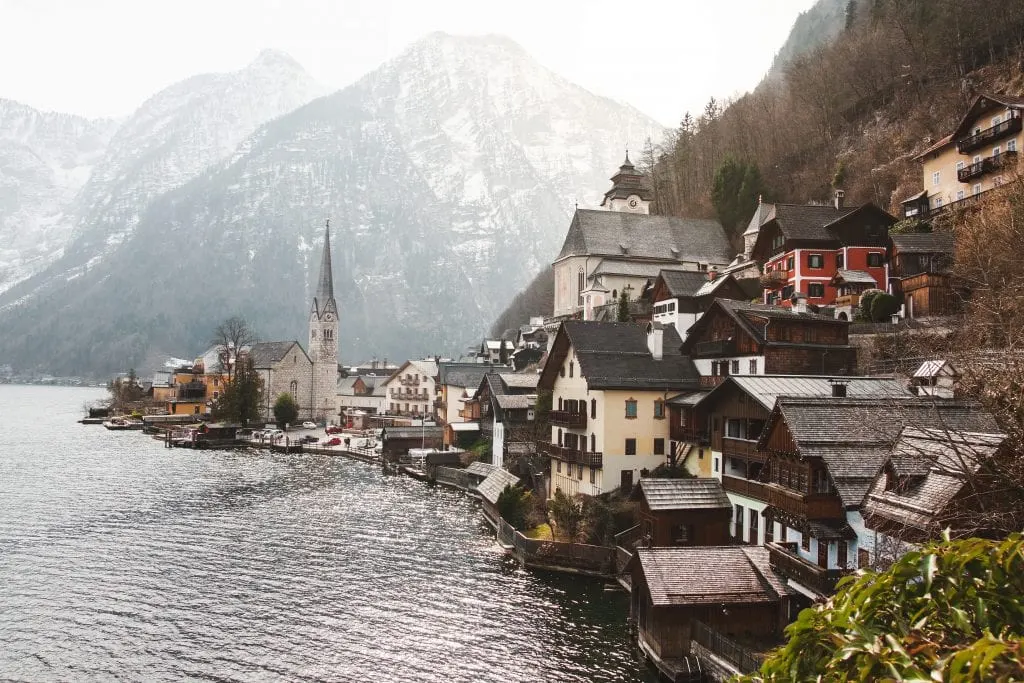 45. Thessaloniki, Greece
Thessaloniki is a town filled with positive energy, history, chaos, beautiful places, and excellent cuisine! Make sure you visit the White Tower of Thessaloniki and the Arch of Galerius while in Thessaloniki.
46. Minsk, Belarus
Minsk, Belarus is a stunning town with beautiful bridges and great modern architecture.
Walking around the streets of Minsk, Belarus certainly feels like a fairytale.
47. Eze, France
Eze is a medieval town along the French Riviera, located between Monaco and Nice.
Situated on a hilltop, it has picture perfect evergreen landscapes.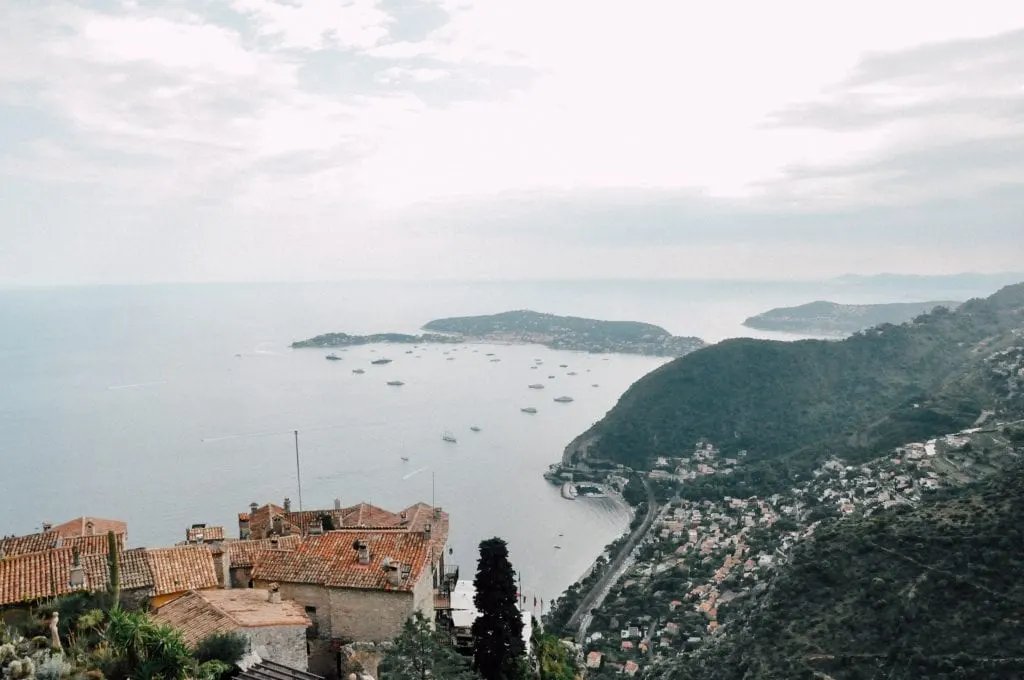 48. Chamonix, France
Chamonix is a picturesque town which has one of the most beautiful landscape, especially during winter when everything is snow-white. Unsurprisingly, it is a great town for skiing!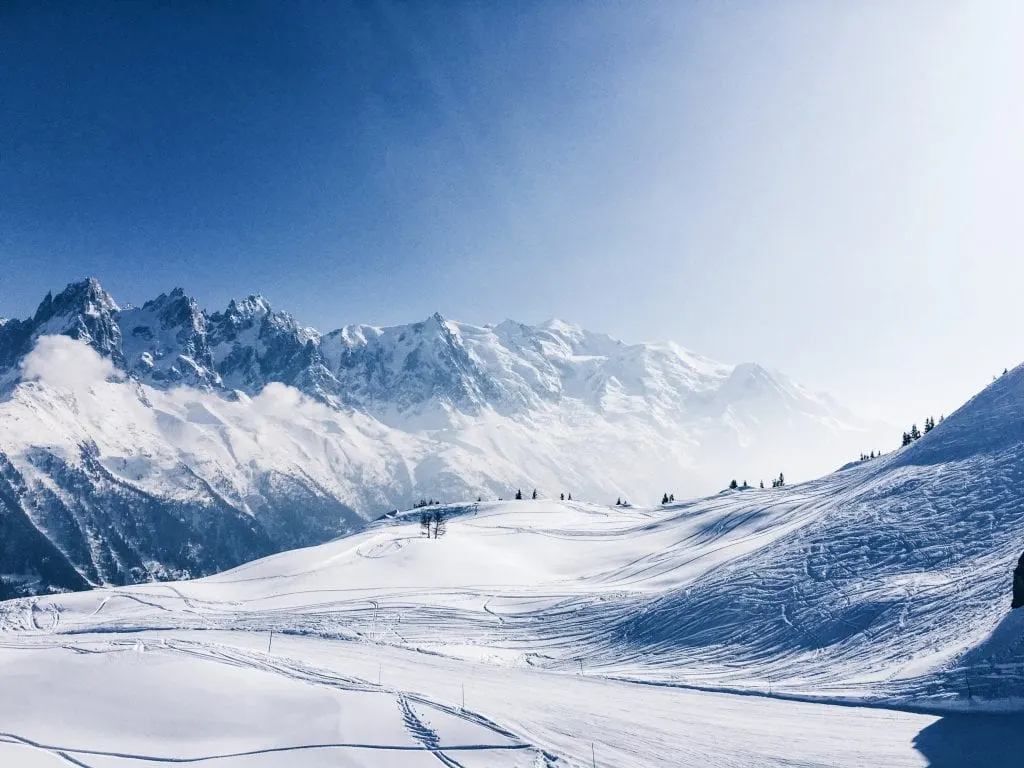 49. Freiburg, Germany
This beautiful town is well known for its medieval architecture, and cobble stone streets, lined with baroque, and gothic buildings.
50. Mostar, Bosnia
The city is known for its iconic bridge, which has been reconstructed but still maintains its medieval beauty.
With its beautiful cobble-stones streets, old houses, and picturesque landscape, the town is fairy tale book perfect.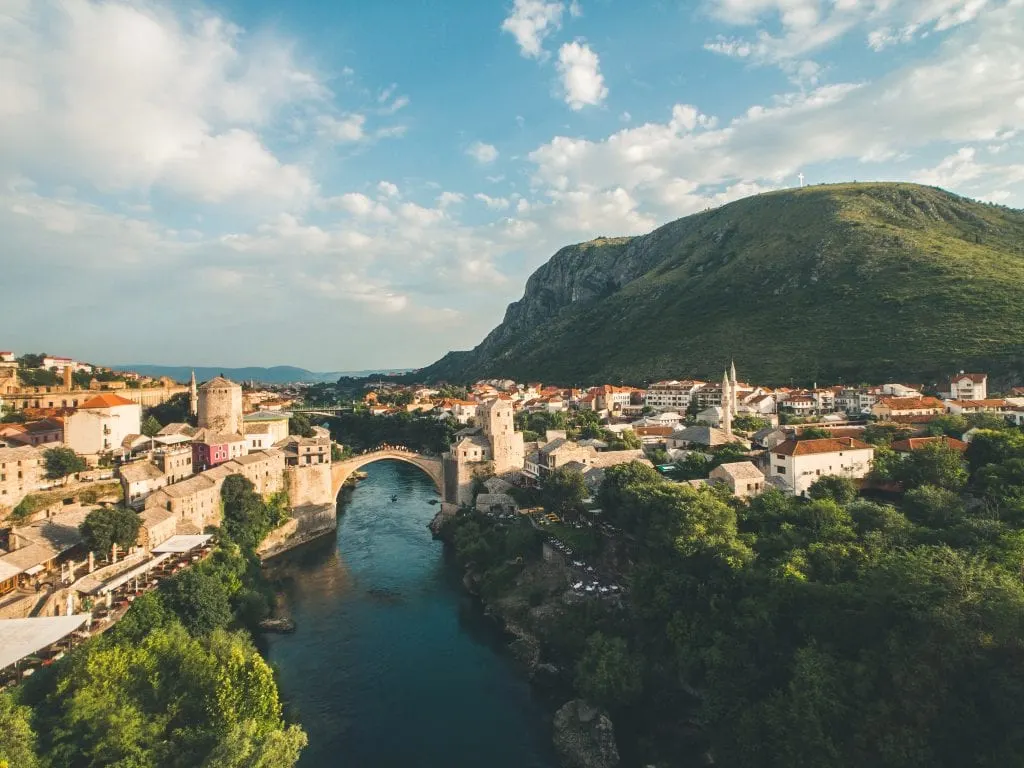 51. Alberobello, Italy
Alberobello is a cute little town in Italy popularly known for its whitewashed stone houses with beautiful conical roofs.
Interestingly Alberobello is the only town in Italy with Trilli huts. A Trilli hut is a traditional stone hut with a conical roof.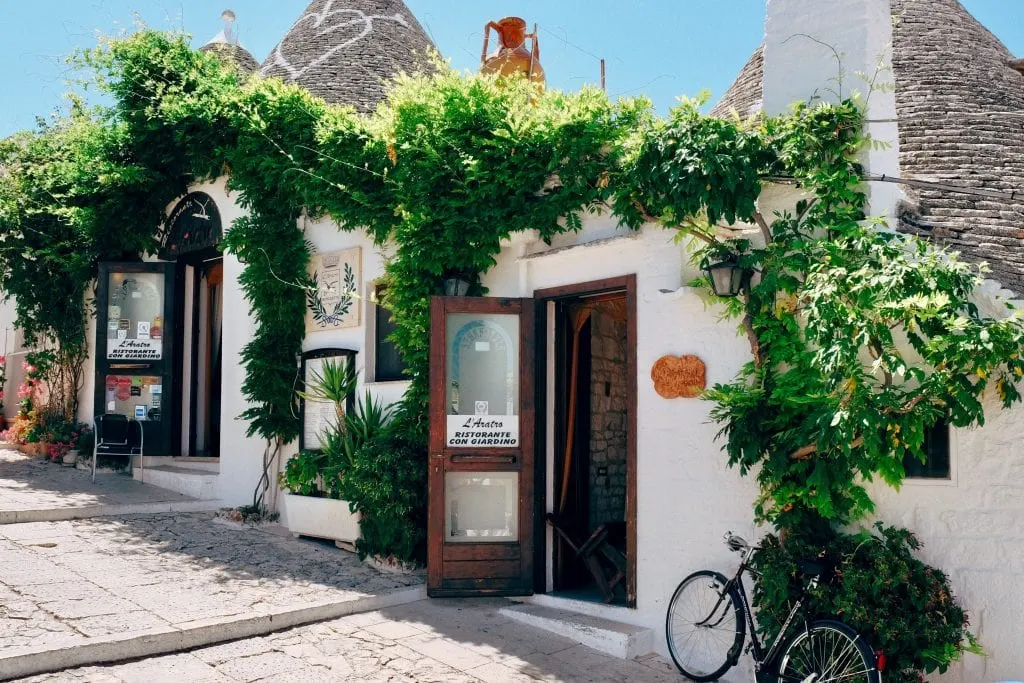 52. Bacharach, Germany
Bacharach is one of the prettiest towns in Germany set in one of the most scenic landscapes along the Rhine River.
With its beautiful castles and vineyards, Bacharach is a place to sit back, relax and watch the world pass by. Get a tour of the vineyards and attend wine tasting on the farms.
53. Rigny-Usse, France
Rigny-Usse is a fairytale chateau town with many chateaus close to each other. S
Some of the castles that are a must-visit while visiting this town are; chateau de Saumur, Chateau de Villandry, and Chateau de Rivau.
Tip: Make sure you find the castle of sleeping beauty while in Rigny-Usse.
54. Korcula, Croatia
Korcula is a beautiful island that harbours an old town with abundant vineyards and olive groves.
Take an Island tour and enjoy the best the Island has to offer including wine tasting, magnificent hilltop views, picturesque water perfect for swimming.
55. Gjirokastra, Albania
Gjirokastra is a majestic unique hillside town with its chunky limestone, slate-roofed houses, and castle that highlights its fairytale charm.
Don't miss magnificent views of Drina Valley while in Albania.
***
Save to Pinterest