Looking for fun things to do as a couple? Look no further.
Sometimes it can be hard to think of new and interesting activities to do as a couple especially if you have been dating for a long time.
One thing to keep in mind is that not all activities have to be completely new – you could put a new spin on an old favorite or just do something you haven't done for a while, or since you were a kid.
30 Fun Things to do as a Couple At Home and Out!
Outdoors Activities
This tip can offer many different activities to do as a couple, the easiest and cheapest outdoor activity is to go on a hike. If you live near a hiking trail this is a great way to get outdoors and explore nature.
Even if you don't live near a trail, you can always just go out for a walk around the park. If you and your partner are more into a little more adventure, try kayaking or cliff jumping. Both activities should be done with extreme caution, and if at all possible, with a guide. Both of these activities are a great way to instill a little thrill in your lives, and are guaranteed to get the heart rate up!
If you have a full weekend try camping – and don't worry about the supplies, you can try camping by staying in cabins at a campsite, sure it's considered more as "glamping" but it will still give you an idea if you will like it enough to continue doing it on a more consistent basis!
See more: hobbies for couples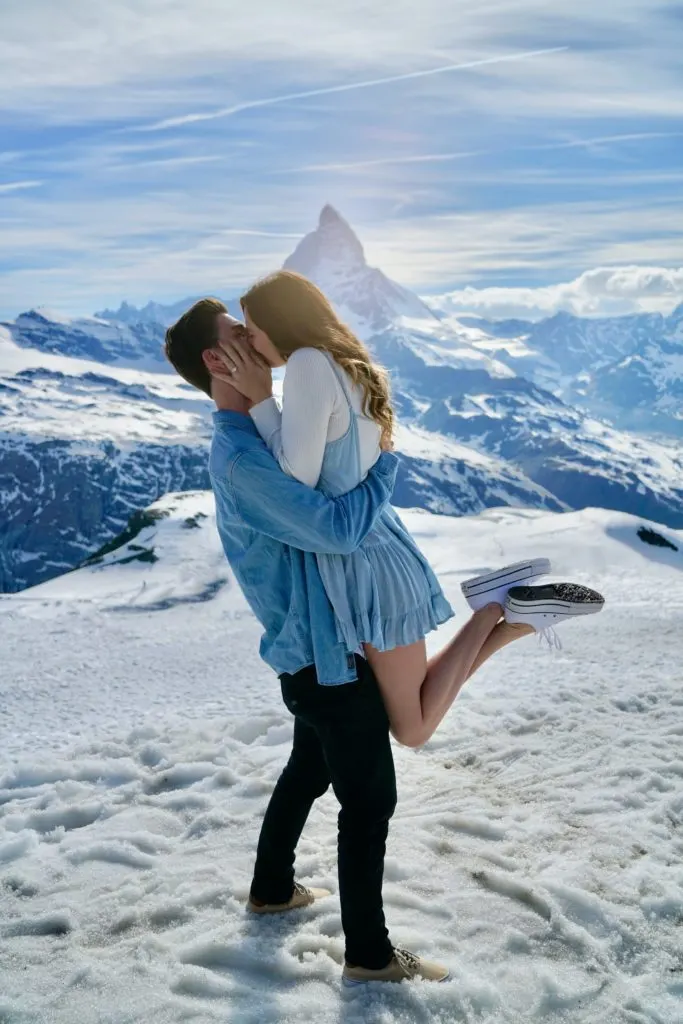 Scavenger Hunt
This could be done by one partner creating a scavenger hunt for their spouse with things around their house. I recommend creating a prize for them once they complete it! If you both want to participate, try seeing if there is a scavenger hunt already made for the city you live by.
If there is one already made, this is a great way to get to know the city even more. While this idea may seem a little childish, it is a great way to work together to accomplish a set of goals, which is entirely relatable to what you are already doing!
Bike Ride
Everyone learns how to ride a bike when they are younger, and a lot of kids spend hours upon hours riding their bike throughout the town. Take a break on a warm Sunday afternoon and hit the road on your bikes!
You will be surprised to see how much of the life stresses can melt away by riding around without really worrying about all the responsibilities in your life.
I highly recommend making one of your destinations on this ride to your local ice cream shop, and take a few minutes to sit and relax while enjoying your favorite flavor of ice cream. If you live near a bike rental store, you may be able to rent a tandem bike, which is both fun and a challenging activity to accomplish!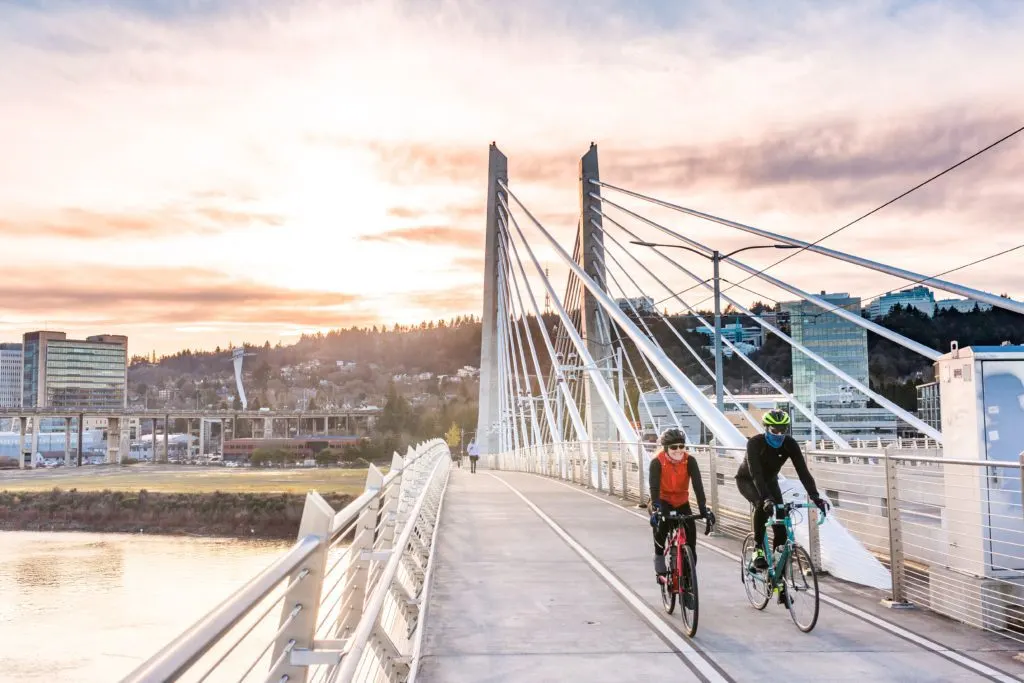 Fruit Picking
This one is heavily seasonal and location dependent. If you live near a farm that grows their own fruit, and that fruit is in season, this is a great activity for you and your partner to do on a Saturday.
The most common fruit picking activities to do would be apples (typically around September), blueberries (around early June – early August), and strawberries (around April and May), but again, that is always depending on your location! Once you collected your fruit you could look up easy recipes to make with that fruit – like a blueberry pie, or some delicious apple squares!
One of the best couple activities.
Random Date Night
Sometimes it's hard to set up a consistent date night throughout the month. But if you find yourself on a Friday night with nothing to do, seize the opportunity to go on a date – try to do something you normally wouldn't do!
If you always go to a steak restaurant, try your local Japanese restaurant instead! If you both don't want to go out, you can always order in, and watch a new show – one that you have never heard about! This is a great way to ensure you don't get stuck in a routine and get bored!
If you prefer to stay in, here are some fun Indoor date ideas.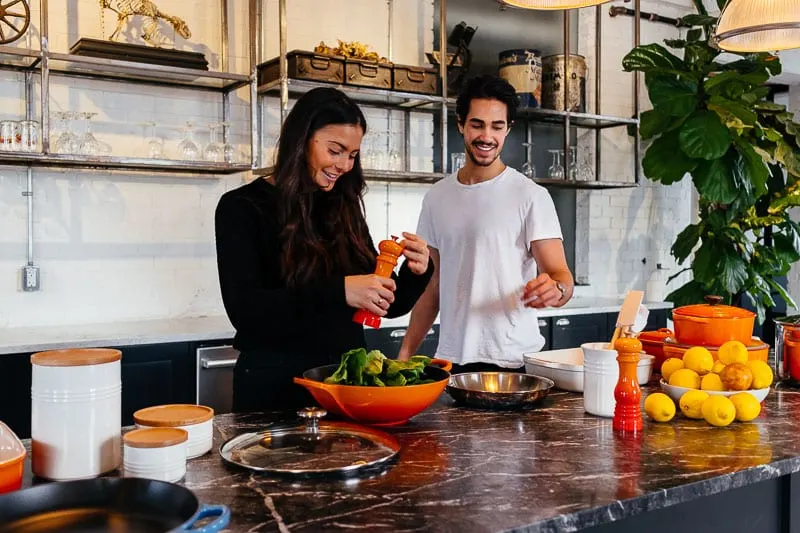 Spa at Home
Everyone needs a spa day once in a while, heck, you may even need it once every month. But let's be honest, who really has the time or the money to go to the spa and be treated like royalty every month?
That's when being in a relationship can be extremely helpful! Take a Saturday to do all the things you would do in a spa, from the convenience of your home together! Make cucumber water, give each other massages, listen to spa music, enjoy a bath, anything that you do in a spa can all be done from home with the help of your partner.
Of course you shouldn't be selfish, try and make this equally beneficial! If need be you can both take turns on random Saturdays, maybe one Saturday it's all about you, while the next it's all about your partner!
One of the best at home date night ideas!
Target Date
Not sure what to do on a Friday night? This date night can be done from any convenience store, Target is just the one that my partner and I chose!
Create a budget for this, or don't use one at all – it is entirely up to you! Set a few different categories, I recommend the following: favorite color, snack, drink, an everyday item, something to do together, something new to try, something that reminds you of them. As you can see, this list can be modified, you can take stuff out, add more to it, make it your own – but the more you add to it, the more expensive it gets – which is why setting a budget for each item is a great idea!
I recommend going off separately so you don't see what you are buying for each other. Once you get home you can enjoy giving each other your gifts!
Girls love shopping so this is defs one of the things to do with your girlfriend.
Game Night!
This idea is a little bit childish, but always a fun way to create a fun date night, without ever leaving the house! Spend the night playing all the fun board games from your childhood like Battleship, Life, Trouble, if you are feeling adventurous break out Twister!
If you aren't into board games, try out video games that are multiplayer, like Super Mario Kart on the Nintendo Switch! This is a great way to enjoy being with your partner, while getting a little competitive!
I highly recommend making some bets by the end of the night – maybe the loser of the games will have to do the laundry for a month!
Here are some fun couples games:
Dinner and a Show
This one is an ultimate classic, but it has been around for such a long time for a good reason. Spend your date night getting some good food with a show – this could be your local restaurant has a band coming in to play while you eat, or maybe a comedian is at a restaurant near you! It doesn't have to be a movie every time, it can be whatever you and your partner enjoys watching!
If you are anything like me and my wife, the planning of a trip is sometimes just as much fun as taking the trip itself! When you and your partner are inside on a cold winter evening, plan your Summer vacation together! If it's visiting a town you have never been to before, make a list of things you would love to try while you are there!
This could be their local restaurants, taking a tour of a museum, or taking a guided kayaking trip. I could go on and on, but it really depends on where you want to travel!
If you want you can take it a step further by creating a Couples Bucket List – where you both list some of the things you want to see throughout your lives – you may be surprised to see that some bucket list items may overlap! Find the things that overlap and check those off first!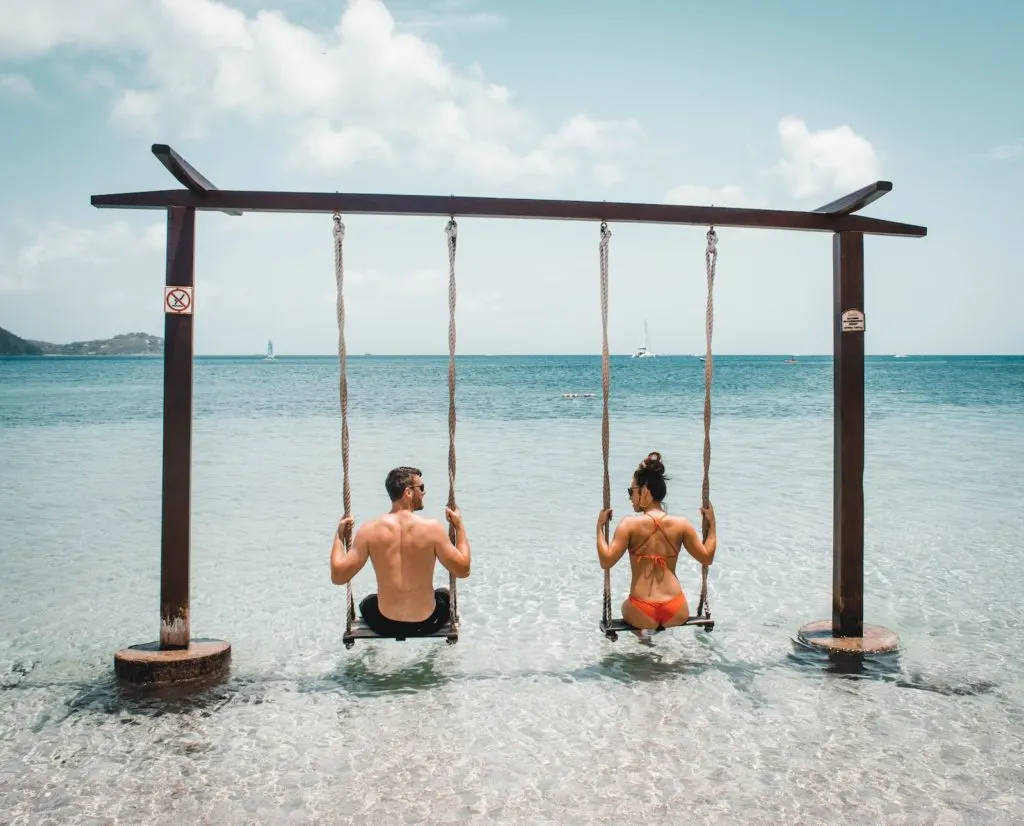 Breakfast in Bed
This is one idea where one person has to take the initiative, and get out of bed first on a Saturday morning. If you want, you can take turns for who gets to stay in bed! One of the best date ideas out there – if you ask me.
Take the time to make all of their favorite breakfast food like bacon, toast, eggs, waffles – if you are like me it may be a slice of pizza! This idea is just a great way to help start your partner's day off in a relaxing way!
Take a couples Class
Have you and your partner always wanted to learn how to cook professionally, or maybe you have a wedding coming up and you want to show off your dancing skills?
Spend a few nights a month learning how to cook or dance with your partner! This is a great way to get a little bit outside of your comfort zone, and learn something new!
After taking a couples class, you more than likely made some friends along the way! Try and set up a night where you could both go out for dinner, and try out a double date.
This would obviously still work without the couples class, just ask your friend to go on a double date with you guys! You will be surprised how much fun it can be to spend the night together talking about life!
Exercise Together
This idea is not one that you would typically see on a list of fun things to do as a couple, but it can be extremely rewarding! If you are the couple who met in a gym – this idea is perfect for you! During one of your gym sessions, try doing your partner's workout routine while they do yours – I think you will both find it extremely challenging to accomplish!
If you are the couple that have gotten away from the gym, this idea could be a great motivator to get back into a healthy lifestyle so you are able to enjoy a very long life together. Here are some more active date ideas if you want more tips in this regard.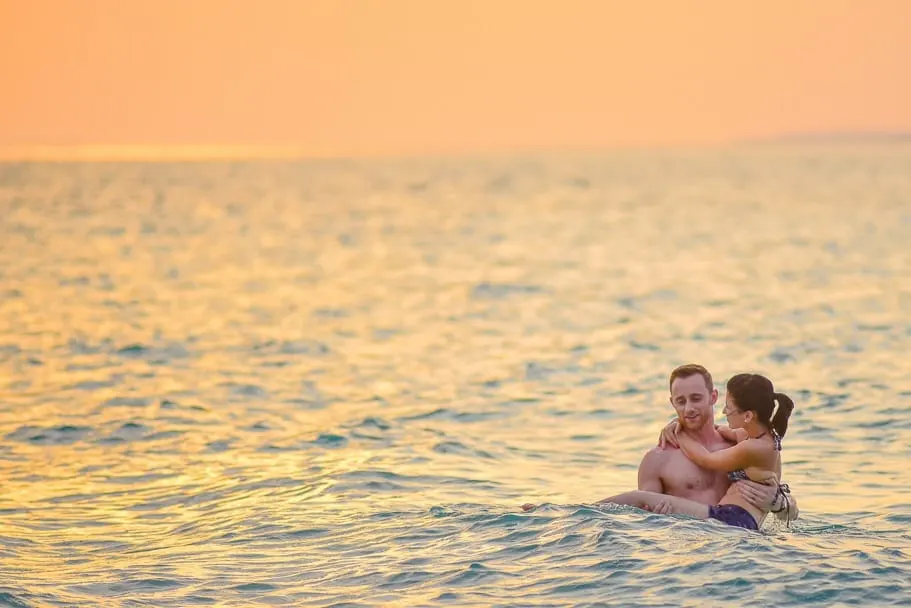 Wine / Coffee Tasting
Want to try something new? Head to the local winery to try some new wine together, and if you don't like wine, go to a coffee shop and try some new coffee! This idea doesn't have to be coffee or wine, it could be any new food/drink that you haven't tried before!
Picnic Together
If you live near a park, pack a lunch box, bring a big blanket, and enjoy eating lunch outside on a blanket! If you aren't close to a park, you can use your backyard, or any patch of grass that isn't heavily populated! Use the time to relax, get away from the responsibilities of life and enjoy each other's company.
Drive Ins!
In my opinion, the drive ins are the best way to go to the movies. Defs one of the best things to do as a couple. The drive ins offer the unique ability of leaving the house for a date, without having to get completely dressed up, because you won't ever leave the car!
Make the experience extremely comfortable by filling the back of your car with as many pillows and blankets as you can. A little tip for you, if you have a twin size mattress topper, that would fit perfectly in the back of an SUV, which makes the experience that much better!
Don't forget to bring your favorite snacks and drinks, when my wife and I go we like to bring Dominos Pizza with us – just don't forget to bring napkins and plates!
Flea Market Date
This idea could eventually turn into a little side hustle for both of you to enjoy! Head to the local flea market, spend time walking around and try to find some good deals on items you may need!
Even if you don't need anything, the more you walk around the flea market, the more things you find that you are missing in your life! If you begin to develop some skills in finding the "diamond in the rough" this could even turn into an activity for you to enjoy, and earn some extra money by selling some goods on Amazon or Poshmark – depending on what you find!
There are a lot of people that go to garage sales or flea markets and turn their purchases into a profit because the sellers just don't have the time to sell the items on EBay.
Road Trip – One of our top things to do as a couple
If you want to spend a few hours, where there is literally no other option than to talk to each other, hit the road!
Road trips are a great way to spend some time together, and a great opportunity to see some new places together. If you start to get bored talking to one another, play some music that you both enjoy – and blast the music! One of our favorites is Miami to Key West if you are looking for a goodie.
Again, don't forget the snacks and drinks to enjoy along the way! I recommend starting off with a short trip, around 2 hours long, this gives you a great opportunity to gauge how well you will both handle being in a car for an extended period of time.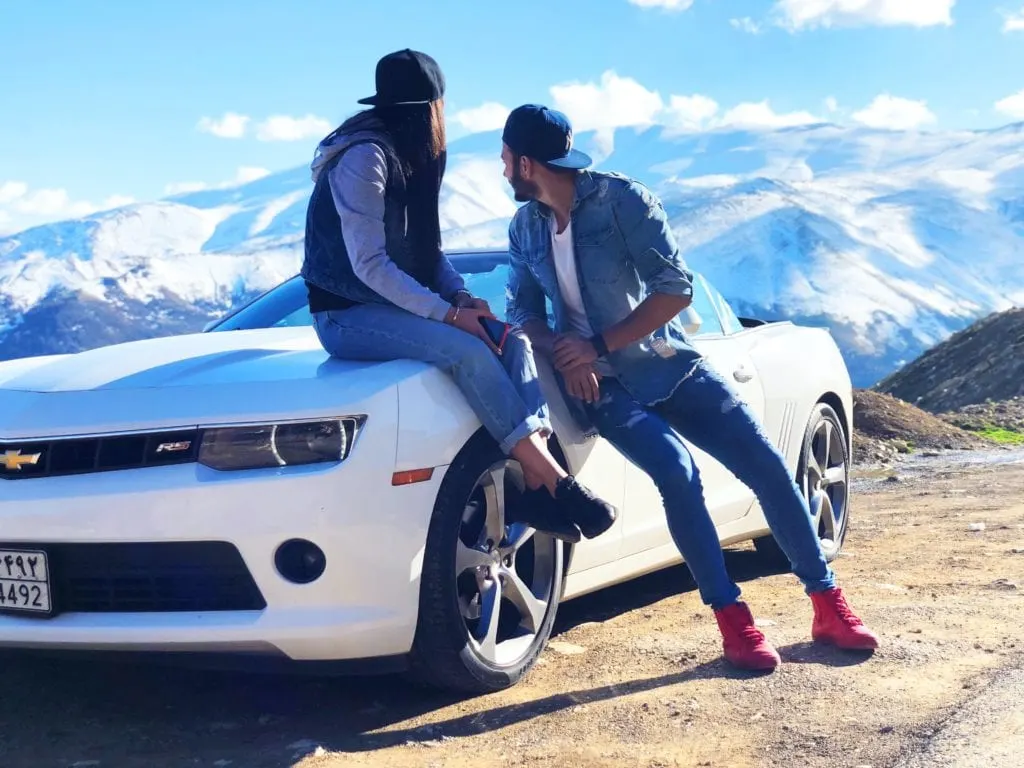 Walk through your neighborhood
One of the best ways to get away from those responsibilities in life, is to simply take a walk around your neighborhood.
This idea works most efficiently if you both leave all electronics behind to really connect with your partner on your walks. It can be extremely interesting to see some of the smaller details throughout your neighborhood that you just don't see while you are driving by on your way to work or to do all of your errands.
Build a Blanket Fort
Continue to rediscover your youth by building a fort together! It is always fun to act like you have no responsibilities and act like kids for a night.
Pack in blankets, pillows, if you have an air mattress blow it up to throw under your fort! I highly recommend stepping up the fort game by adding in some string lights and putting in a projector to watch your favorite shows – if you don't have a project, don't worry, a laptop is just as effective!
One of the best things to do with your boyfriend as a cute activity.
Technology free day
This idea has been a part of a few different ideas throughout this list, so try and make an entire day out of it! When I say technology free, I mean TV, cell phones, tablets, computers, all of it!
Spend the day just focusing on one another throughout the day. This is a great way to just reset and charge your batteries over the weekend, and reconnect with one another.
Couples Massage
Time to treat yourselves by getting a couples massage together! This is an extremely romantic way to spend a relaxing Saturday afternoon.
If you or your partner are uncomfortable with a full body massage, you can get a foot massage even! Massages are a great way to relieve your stress in a healthy method!
Hometown Visit
If you both grew up in separate towns, set up two separate days to explore their hometown! Sure this is a cheesy idea from the Bachelor/Bachelorette, but it's still a great way to get to know your partner even better!
Spend the day by finding the best pizza places in town, or their favorite place to get ice cream, and maybe you'll have time to go to their favorite places in their hometown. If you both grew up in the same town, spend the day by doing the things your town is famous for – if you are unsure, Google it!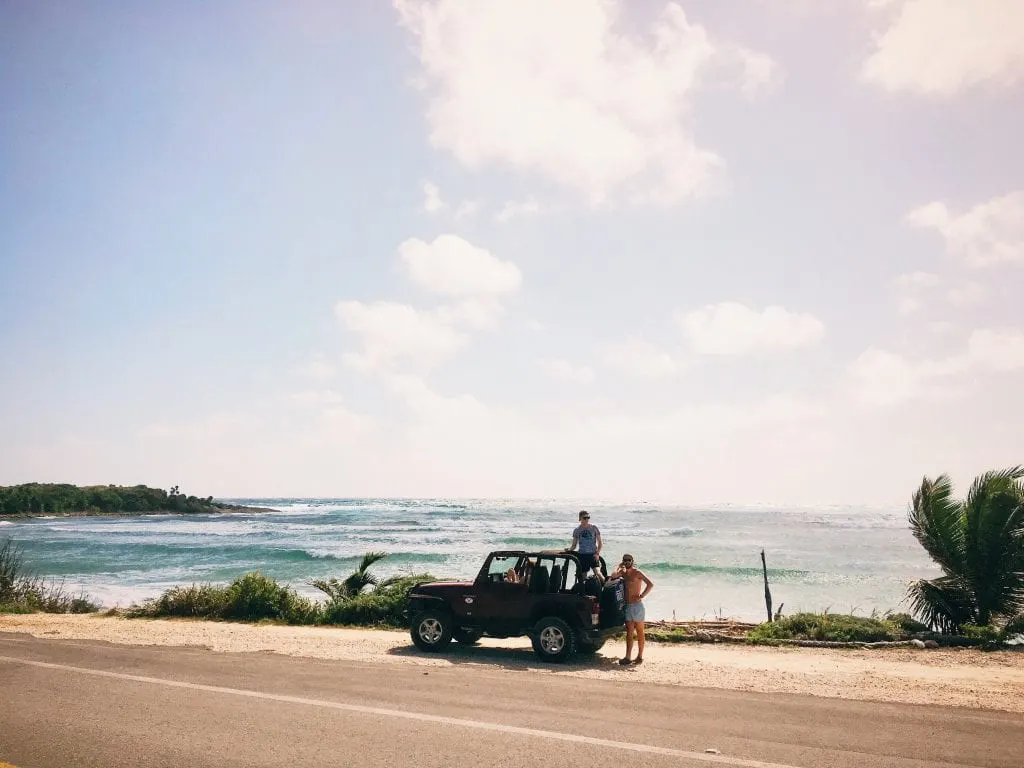 Movie Marathon
If you have had a busy few weeks, with very little time to spend with each other, plan for a weekend where you will do nothing together! The best way to do so is to binge watch a movie series, or a new television show.
There are a ton of movie series that can take up an entire weekend – I highly recommend watching the Harry Potter series through Peacock or Amazon Prime – the full series will take you a full day! If you are looking for something a bit lighter, try a television show like How I Met Your Mother – this one would take more than one weekend!
Sunset and Sunrise in one day
Find a place near you where you are able to watch the Sunrise AND the sunset together in one day! This is a great way to spend a few minutes together throughout your busy lives, and enjoy the true beauty of the moment.
If schedules don't match up perfectly, because let's be honest, how often does that really happen – pick one or the other!
Go on your first date – again!
A fun date idea is to recreate the first date you had together! Go back to see the same band at a concert, head to the restaurant where you had your first dinner together, or rent the movie that you saw on that date.
This is a great way to look back at where you were in your relationship, and where it has gone since that first magical date.
Read a book together
A great way to spend some of your evenings is by finding a book that interests both of you, and read it together! I recommend reading a book about love, like The Five Love Languages by Gary Chapman.
If that doesn't peak your interest, there are a ton of other options on Google. If love stories aren't your cup of tea, you can always just pick a genre that interests both of you!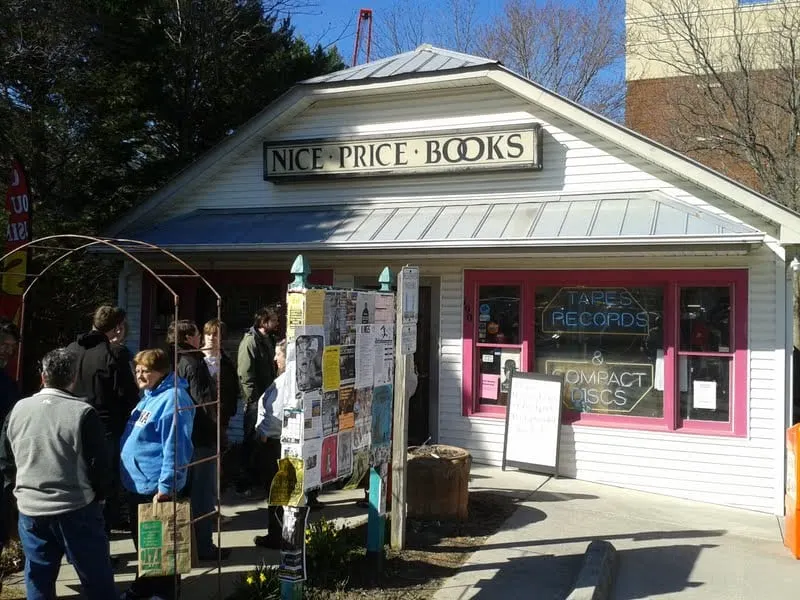 Mini Golf
Bring some more competition into your lives by going on a mini golf date! Obviously this has to be during the warmer months, and make some bets with one another!
I always liked to add in an ice cream date with my wife, mostly because our mini golf area has an ice cream parlor right along with it!
DIY Projects
This idea requires you both to be a bit adventurous, and a great opportunity for the both of you to learn about! Pick a spot in your house to update, I HIGHLY recommend starting with an area that isn't seen everyday in case you mess up.
After picking a spot, try and find a way to update it! The more updates you conquer in your house, the more comfortable you will become with DIY and you can eventually tackle some bigger projects like the kitchen or a bathroom.
***
More Couple activities: